S'mores Dip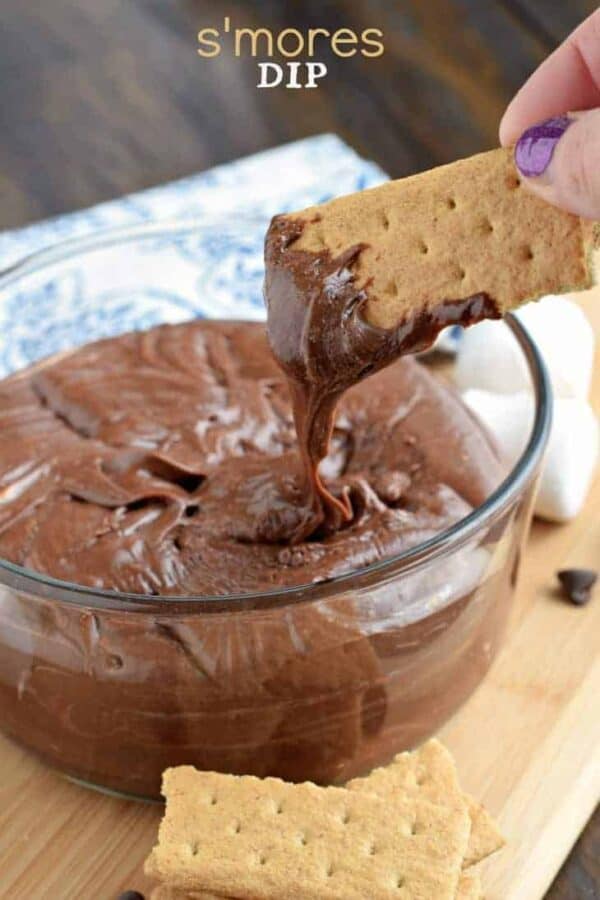 **photos updated February 2016**
 On the fourth of July I wanted to whip up a tasty treat, yet use pantry ingredients. We were headed over to the neighbors house and I needed something QUICKLY.
This dip uses 3 ingredients, plus whatever you want to dip in it! And, it's made in the microwave, in ONE dish, so preparation and clean up is a breeze! The dip was ready in less than 5 minutes. That's quick.
I think it was also consumed in less than 5 minutes!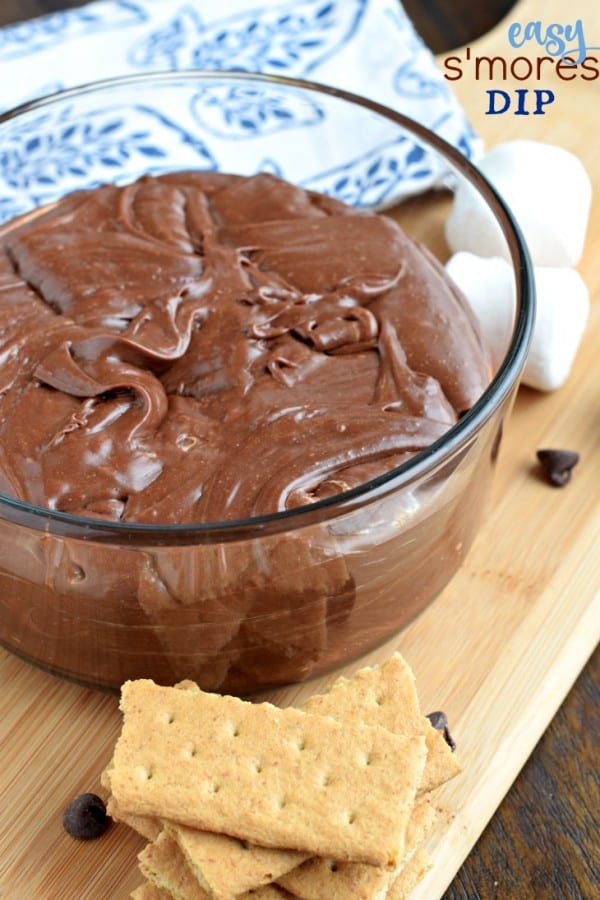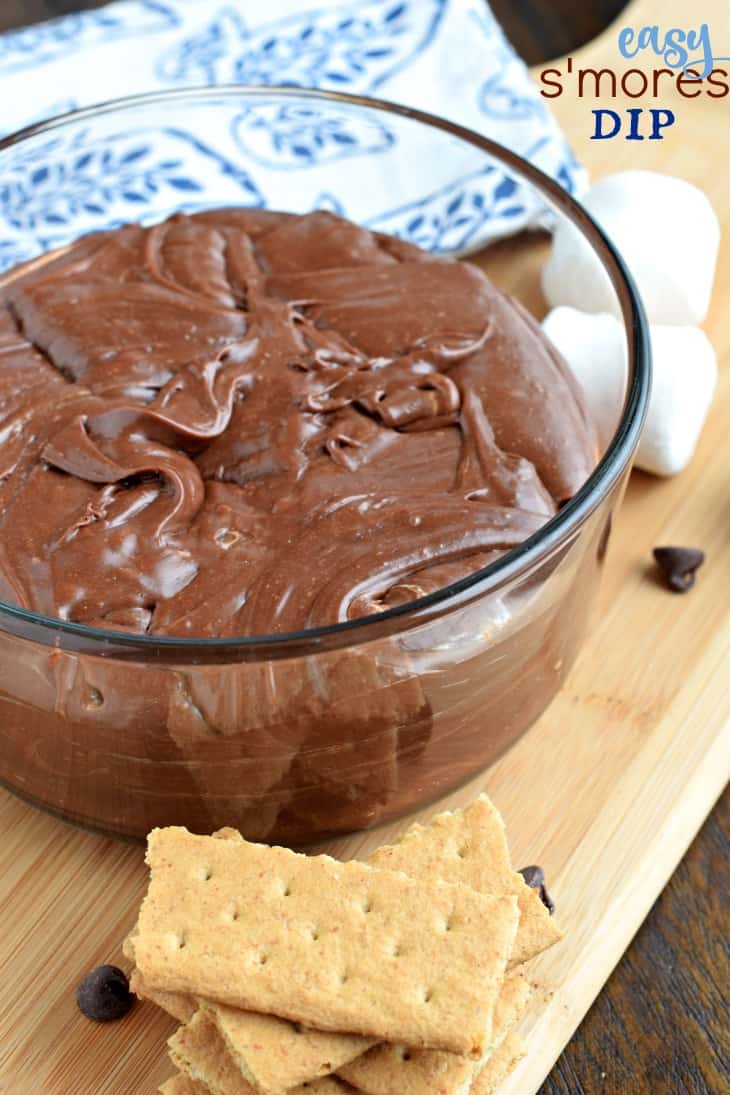 Want more dip ideas? Check out these recipes…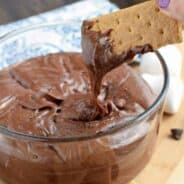 S'mores Dip
Ingredients:
14oz can sweetened condensed milk
12 oz semi-sweet chocolate morsels
12 large marshmallows
pretzels and graham crackers, for dipping
Directions:
In large microwave safe bowl, add condensed milk and chocolate chips. Microwave for one minute. Stir and add in marshmallows. Microwave for 30 seconds. Stir and microwave an additional 30 seconds until marshmallows are soft. Stir and serve with pretzels, graham crackers, fruit, etc! ENJOY!
**recipe adapted from Sweet Cheeks Tasty Treats
MAKING THIS RECIPE? Share it with me on Instagram using the hashtag #ShugarySweets so I can see what you're cooking up in the kitchen!