An easy, delicious candy recipe made with caramel, almonds, peanuts, pecans and chocolate! Whip up a batch of Caramel Nut Clusters today!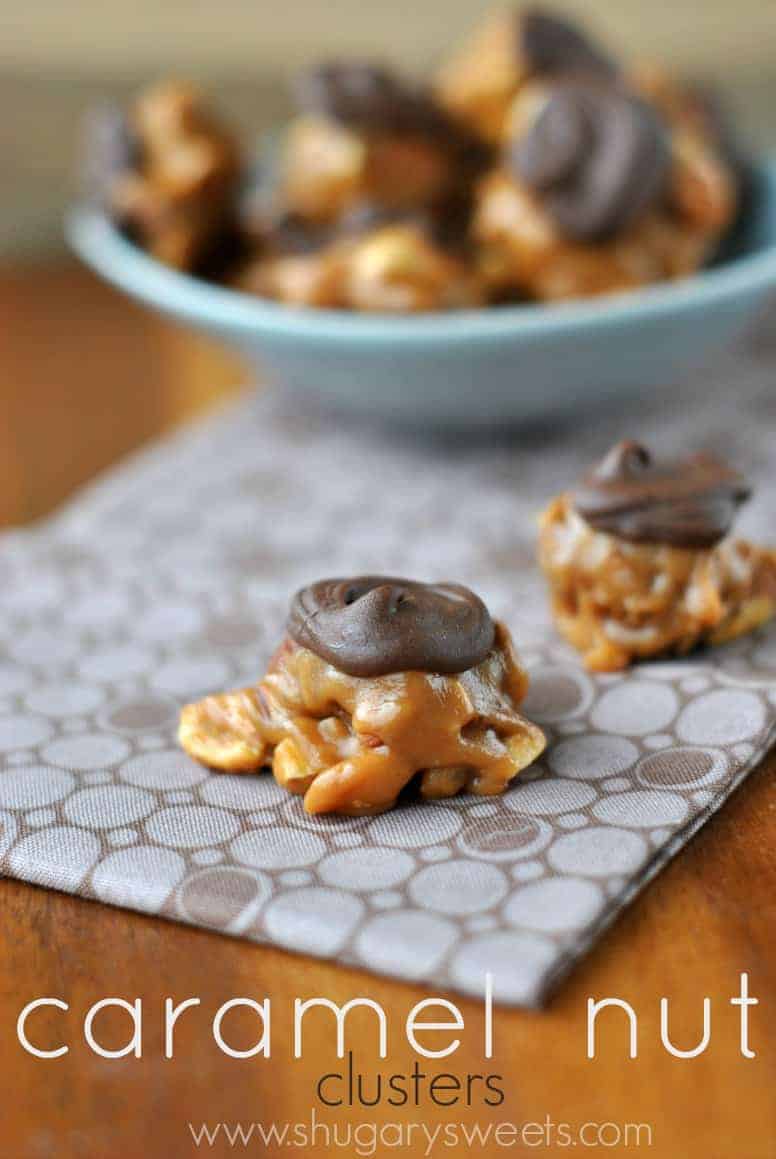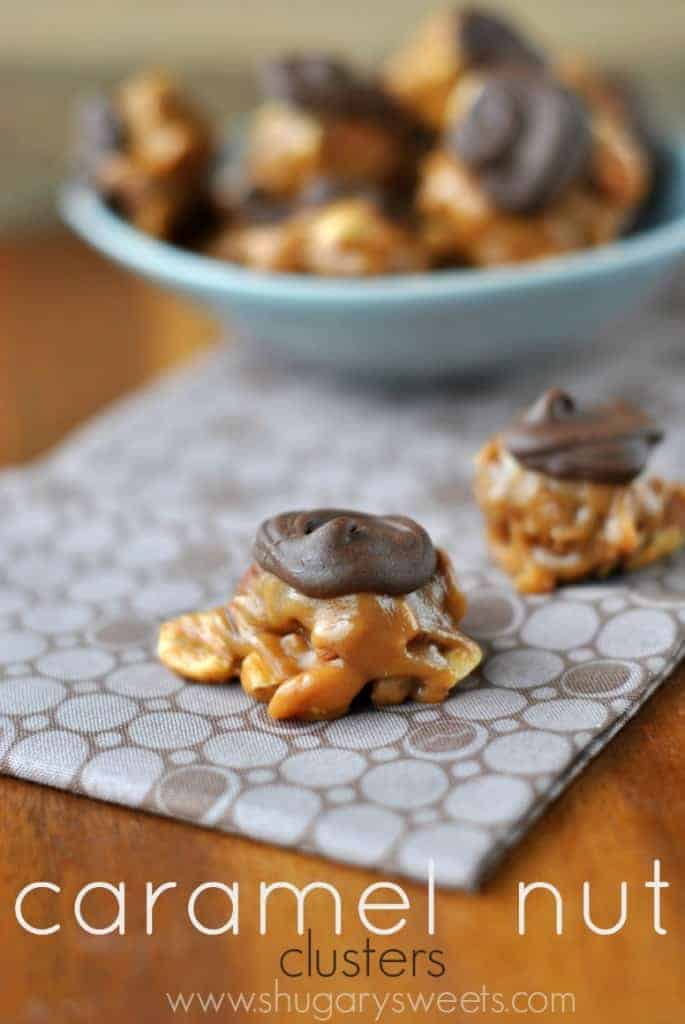 I'm such a candy freak. Really I am.
I am the candy contributor over at Food Fanatic. Have you checked out this site yet? So many delicious recipes from so many wonderful, talented bloggers.
Anyways, I'm determined to show you all that candy can, and should, be made year round. Today's recipe is filled with caramel, chocolate, almonds, peanuts and pecans! I'm wishing I still had some of these left to enjoy. Guess I better make another batch!
Oh, and did I mention these are made in the microwave?? In just minutes? Yeah.