Rich Chocolate Cupcakes are topped with a sweet buttercream frosting filled with peanut butter and Butterfinger candy! These will be the first to go at your next bake sale or pot luck!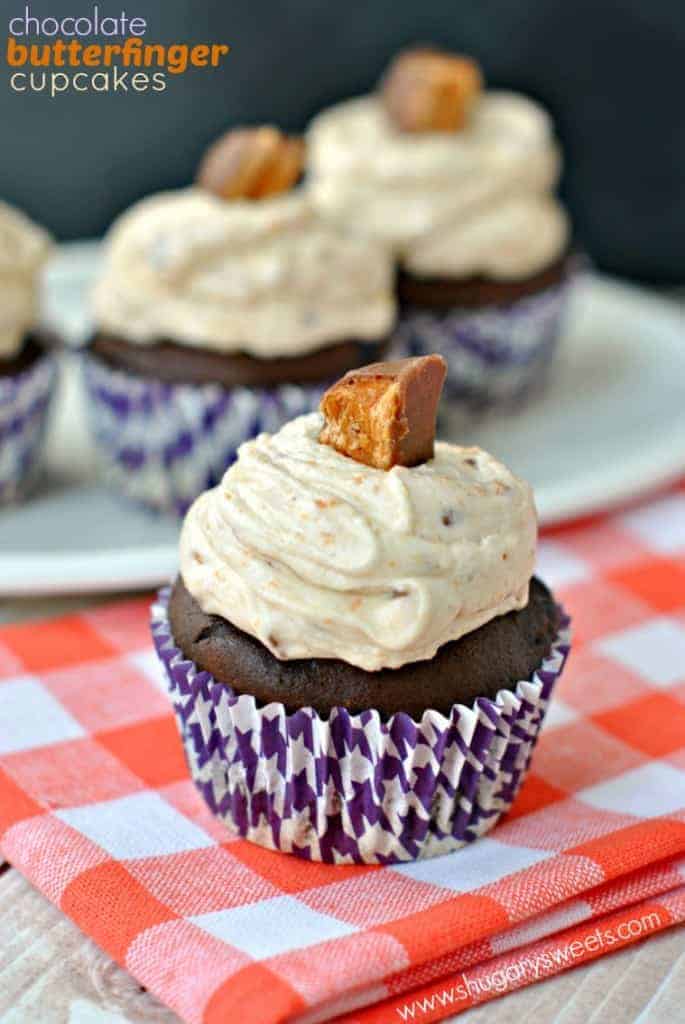 This past week I read a couple articles that really bothered me. And since this is my blog, I'm going to use it to vent for just a minute.
The article talked about how food bloggers are making their food look staged and not natural. It went on to say that the colors are fake and that we (food bloggers) only share our successes not our failures.
Let me talk about this for a minute…with you, my readers.
I have a couple guarantees I will make you. I NEVER change the color of my photos when editing. I may "lighten" the background, but I don't alter the color. Here's why:
I don't want someone coming back to me and saying that their food doesn't look like mine! I want to keep it real, ya know. Of course, not every food blogger is the same.
And I'm sure there are some that do change the color of the food in their photos. But this is my blog, and I want YOU to know how I feel and what I show you in my photos!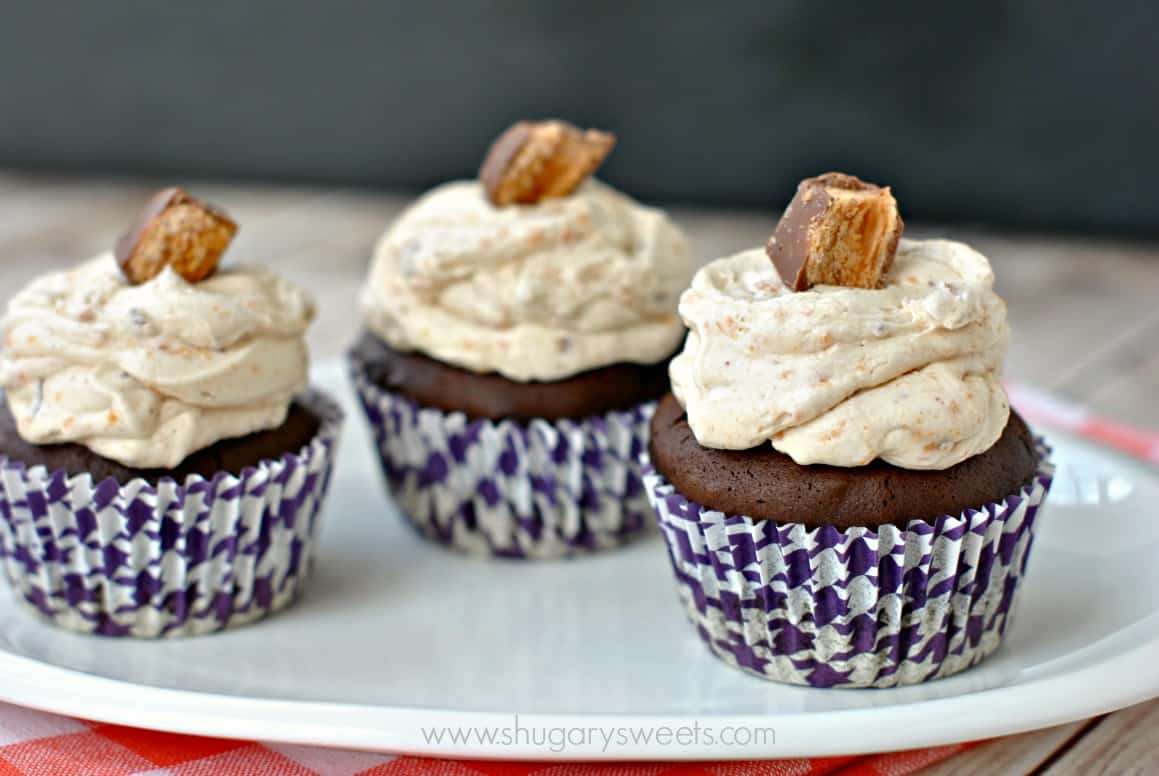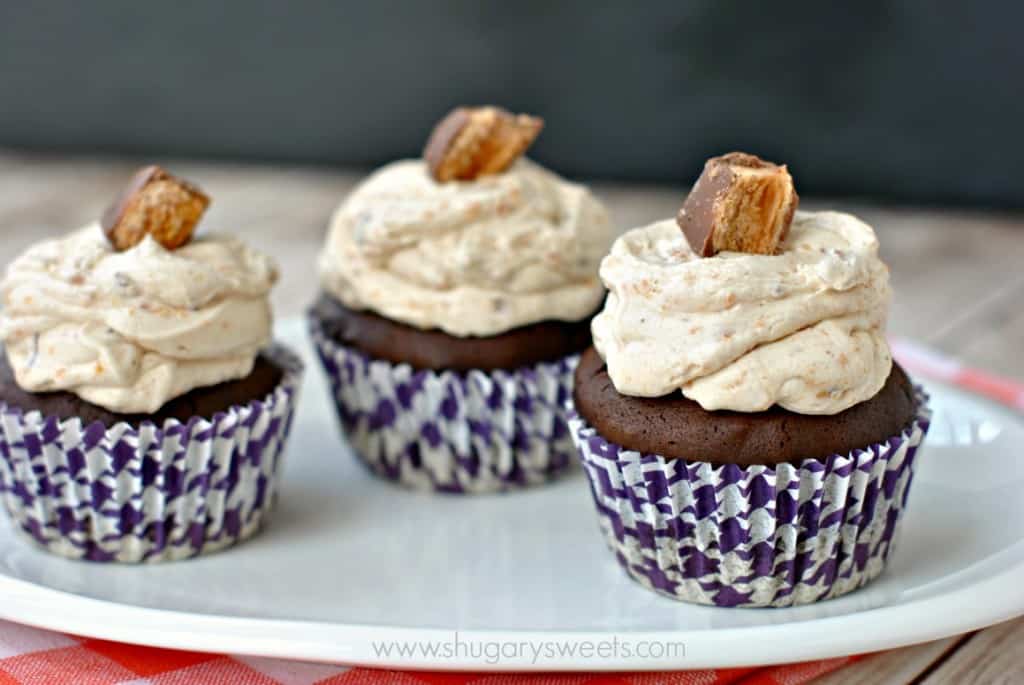 As for staging my food, well of course I'm going to do that. Think about it.
People eat with their eyes first. You don't go to a nice restaurant and get a pile of food.
The chefs always plate it nicely, add garnish, and present it to you, the customer, in the best way possible.
That's what I do for you all. I show you the best way to present your food.
Do I always garnish and plate my food so nicely for my family? No. Although there is always an excitement at our dinner table about who gets the "blog food plate."
You know, that plate of food that gets photographed. The one so nicely garnished and presented, while the rest of use pull dripping enchiladas out of the casserole dish.
Of course I'm going to wipe the burnt cheese off the the side of the cheesy hashbrown casserole dish.
Of course I'm going to use a clean fork in the photo (and not the spotty ones that come out of my failing dishwasher). Of course I'm going to show cupcakes that are piped beautifully and not spread on with a spatula.
Of course I'm going to try and get a nice, clean slice of cheesecake, instead of the one that has fork bites and missing crust!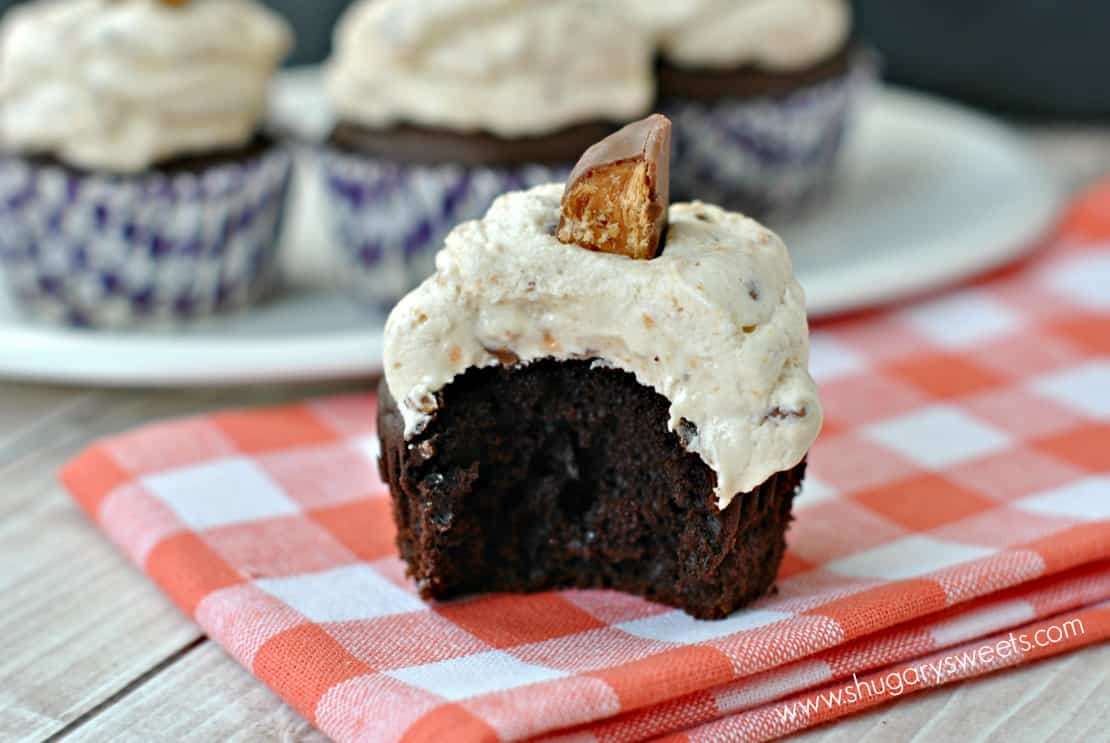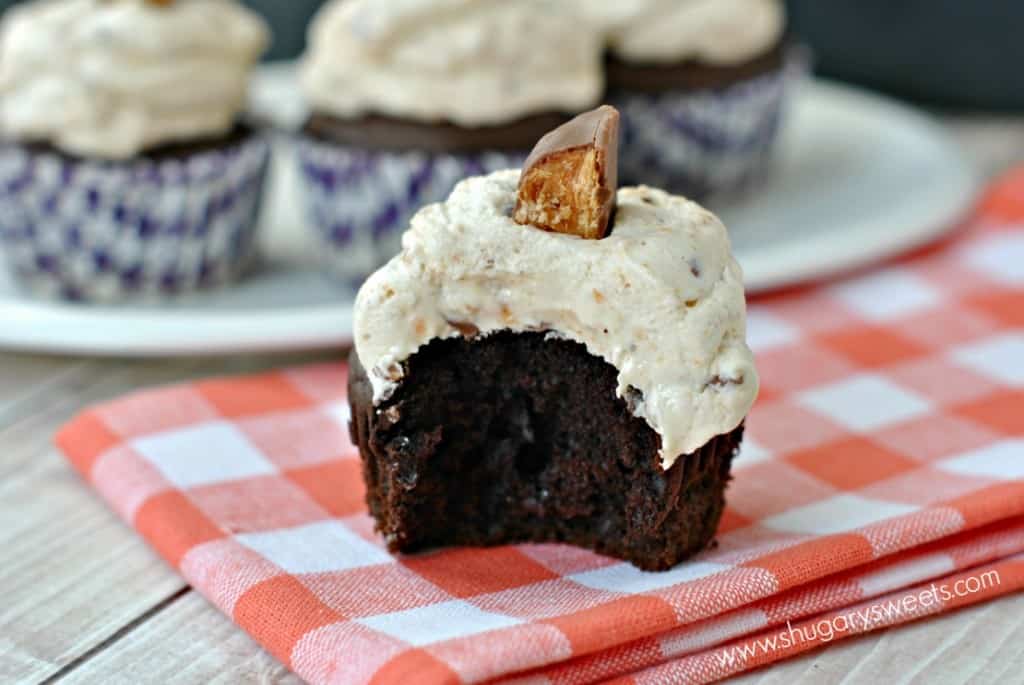 Why? Because I want YOU all to be rock stars in your own kitchen.
If you want to spread your frosting on with a knife and not pipe it, I'm cool with that (it's likely I wouldn't even know, haha).
But if you want to bring the most gorgeous garnished cupcakes to a bake sale to earn money for Haiti, well, I'm going to show you how to do that!
And as for my failures? If you follow me on instagram, it's likely you will see my "real life."
But here on the blog, I think it would be boring if I posted "strawberry cupcakes that are disgusting and sunken." Not likely to be pinned much on Pinterest. Also, not likely any of you will comment "ooooh, can't wait to try these!!"
So OF COURSE you won't see failures here. You will DEFINITELY see recipes that are tested and tasted (by real people, real families) and you will DEFINITELY see food that is appealing to the eye.
Unless of course it's cloudy out and my photos are dreary. Or it's a food that doesn't want to cooperate in photos but I still want to share.
Today's recipe: a beautifully styled chocolate cupcake with butterfinger frosting!
I used my favorite Dark Chocolate Cupcake recipe (you can totally use a boxed mix if that suits you better).
I then whipped up a creamy peanut butter frosting and added chopped Butterfinger candy. I could eat this frosting with a spoon (oh wait, I did).
Top each cupcake with a piece of butterfinger candy and these beauties are ready to eat! ENJOY.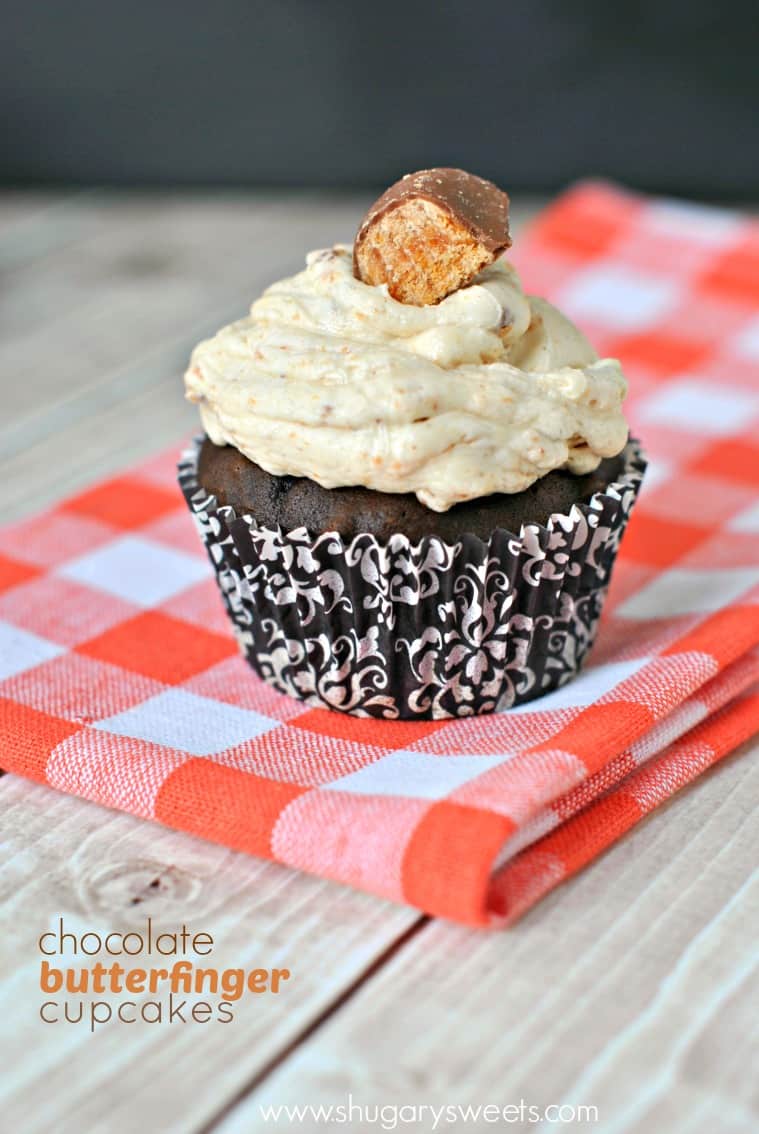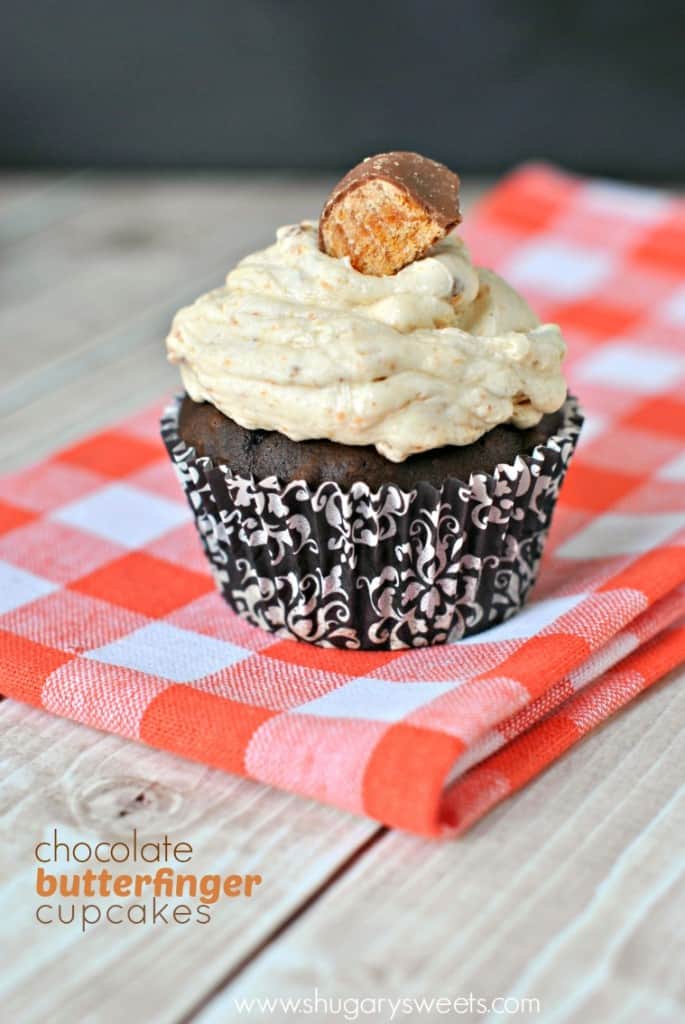 Connect with Shugary Sweets! Be sure to follow me on my social media, so you never miss a post!
Facebook | Twitter | Pinterest | instagram