Beautifully piped Chocolate Vanilla Swirl Frosting on homemade Chocolate Cupcakes. Add the broken waffle cone to look like ice cream, but it tastes like a delicious creamy buttercream frosting!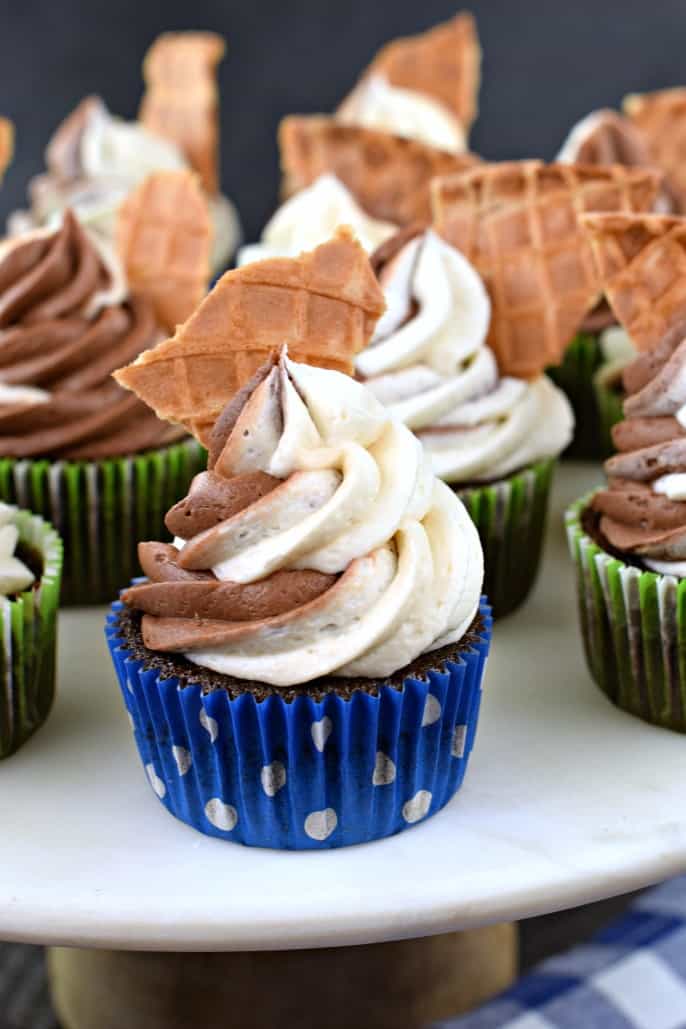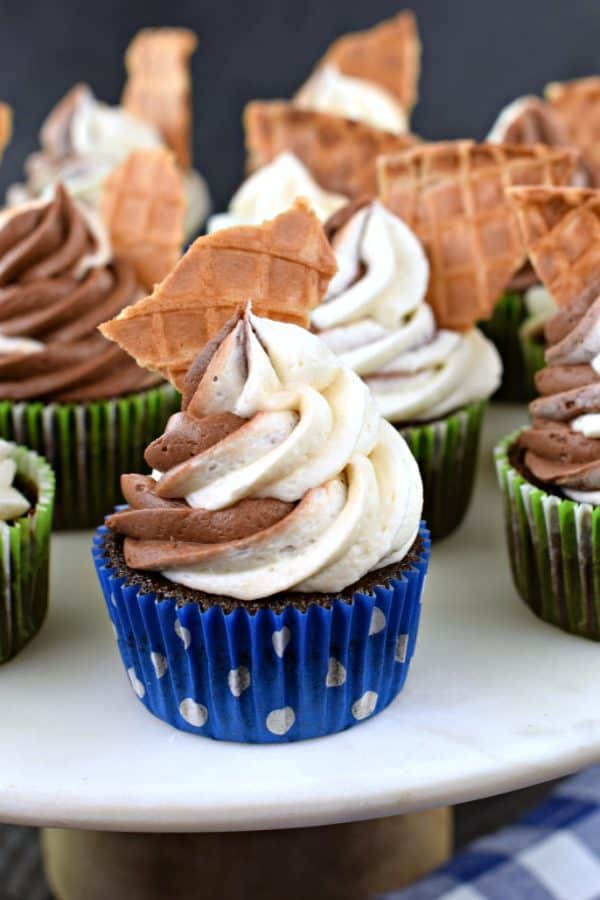 Ice cream. We all love it, right? And who doesn't love getting a zebra or twist cone? A beautiful swirl of chocolate and vanilla?!
Today's creamy Chocolate Vanilla Swirl Buttercream Frosting recipe is my take on that classic ice cream flavor in frosting form! This sweet, swirled buttercream frosting is delicious, especially when paired with my favorite chocolate cupcake recipe!

Tips and Tricks
First start by baking a batch of your favorite chocolate cupcakes. If you want to use a box mix, go for it. I love this homemade Chocolate Cupcake recipe! Allow your cupcakes to cool completely.
Start with a softened, unsalted butter. This allows you to whip it up nice and fluffy, and you'll be able to easily pipe it through any decorator bag and tip!
Once you've made your creamy frostings, you'll want to learn the best tricks to swirl them together! I prefer to use disposable piping bags for my frosting, add each flavor to a separate bag. (don't add tips to the bottom of these bags, just snip off the ends)
So now you have separate bags for your vanilla and chocolate frosting, you will want to stuff both bags into a LARGE decorator bag. These can be disposable or re-usable bags.
For the tip, I use Wilton 1M, this reminds me of a soft serve swirl ice cream! Feel free to use YOUR favorite tip!
To create the swirl with the 1M swirl piping tip,  start with the tip on the outside edge of the cupcake with the piping bag held straight up. Squeeze and begin the swirl around the outside edge of the cupcake.
Continue squeezing while you create another layer of frosting as you spiral towards the center.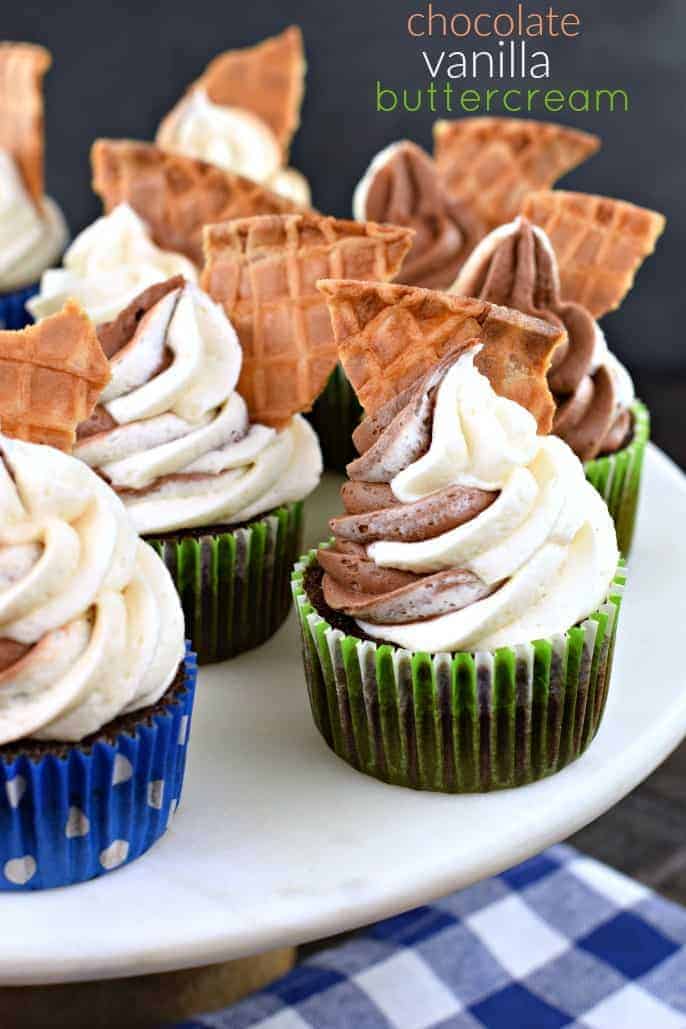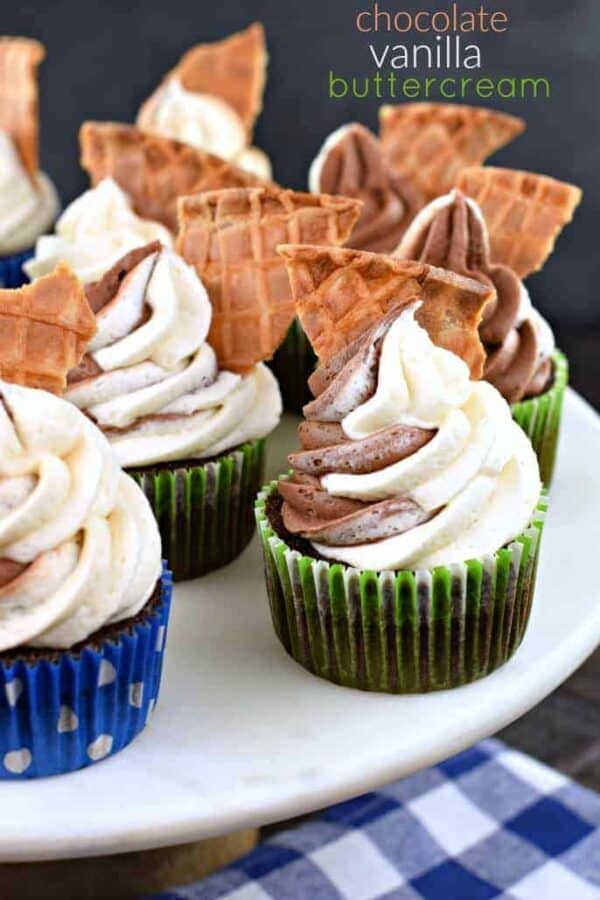 More Fun Frosting Ideas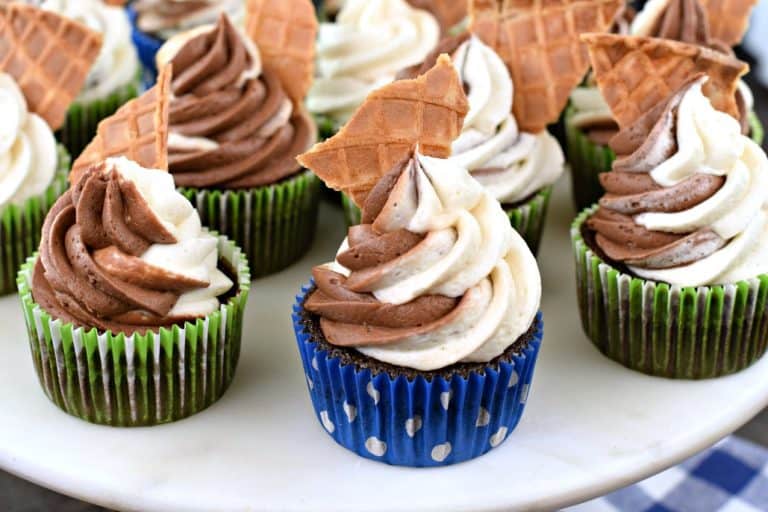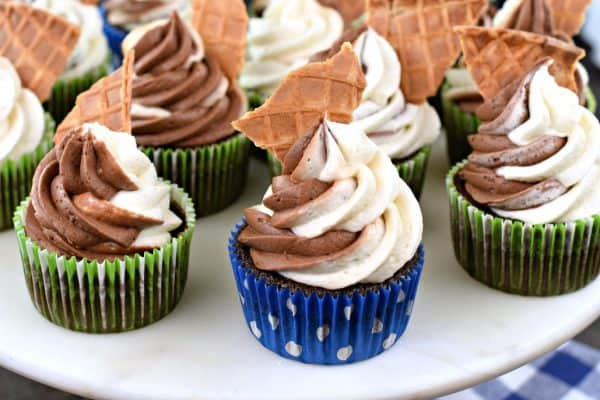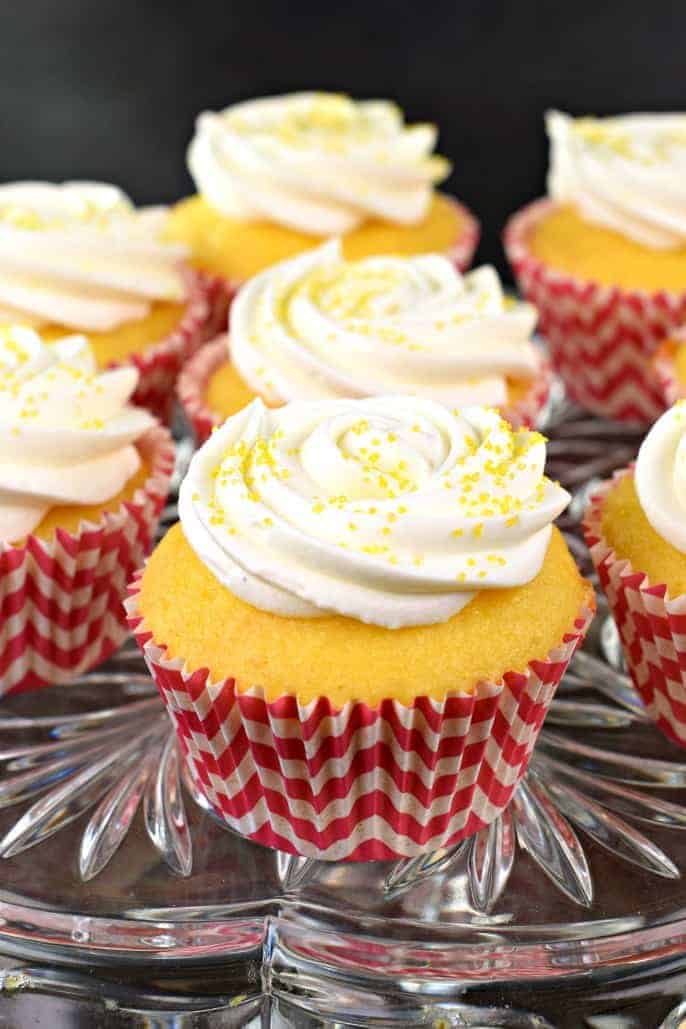 These Pineapple Orange Cupcakes are an easy, light dessert idea that are nearly guilt free! Less than 75 calories per cupcake!