Italian Sandwich Torte
Delicious, easy, Italian Sandwich Torte: perfect for brunch or a weeknight dinner!
Be sure to sign up for my email…new recipes in your inbox!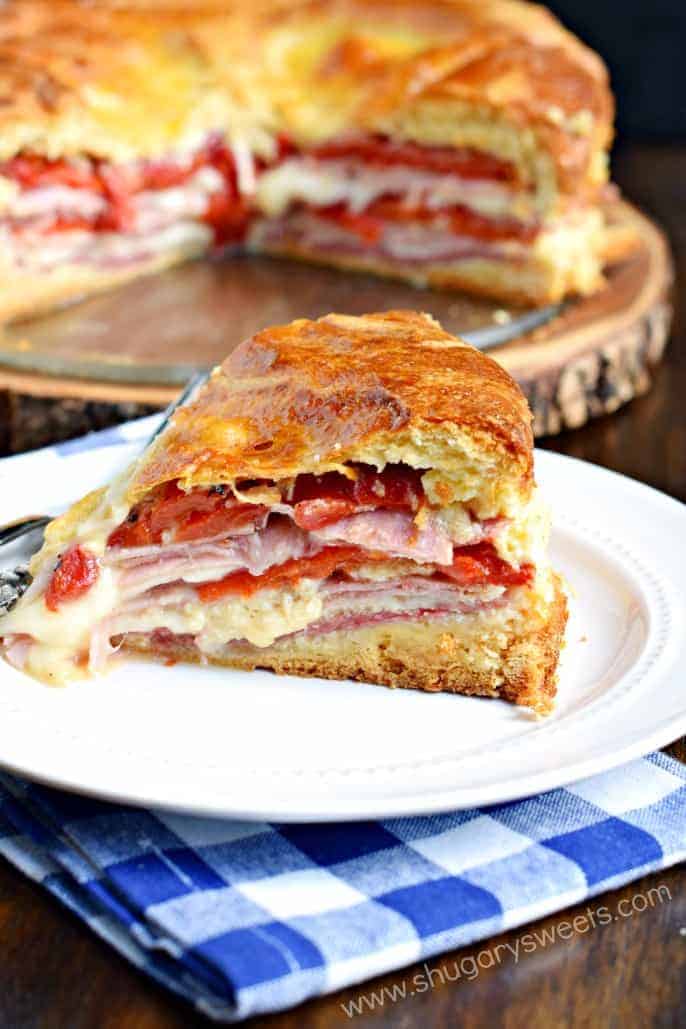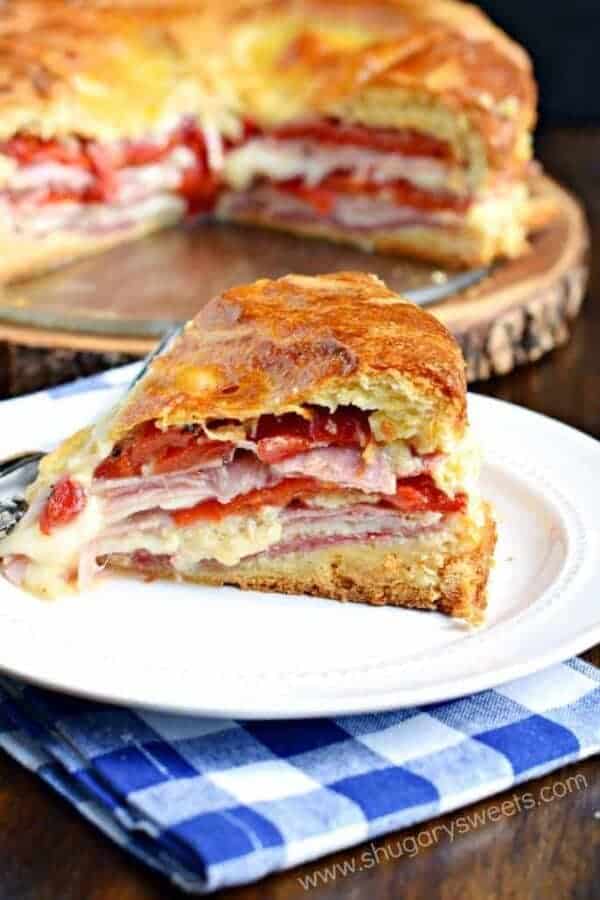 **photos updated August 2016**
Is it wrong to have a sandwich for dinner? Good, I didn't think so either. The best part of this torte is it can be eaten warm, cold, or room temperature. So, I made it, and by the time we ate dinner it was room temp, and delicious. I had meant to make a second layer of spinach, but forgot. There should be a layer of green at the top!
Mom, if this looks familiar, it's because I took your recipe for Italian bites that you normally make in a 13×9 and baked it in my springform pan instead. It turned out so pretty! I cut the torte into 12 slices, and we ate it all up (well, we did leave two behind, but we gave it a good college try).
Anyways, make this today. Tomorrow. Or make it the next time you have company. So good and easy!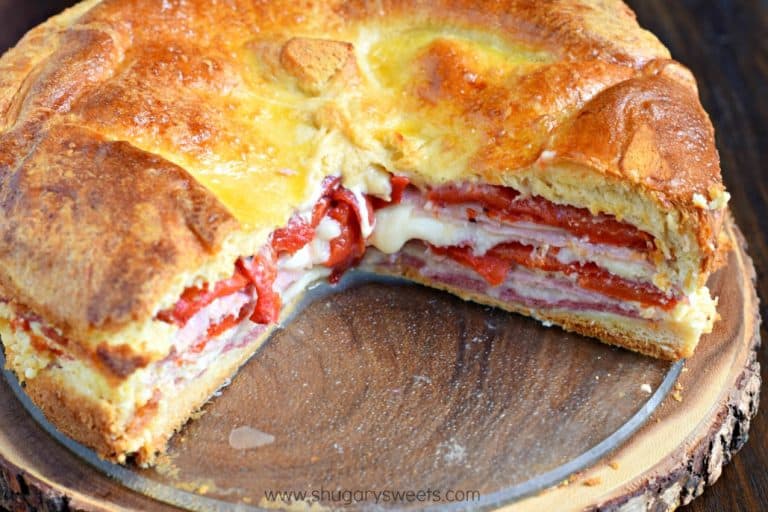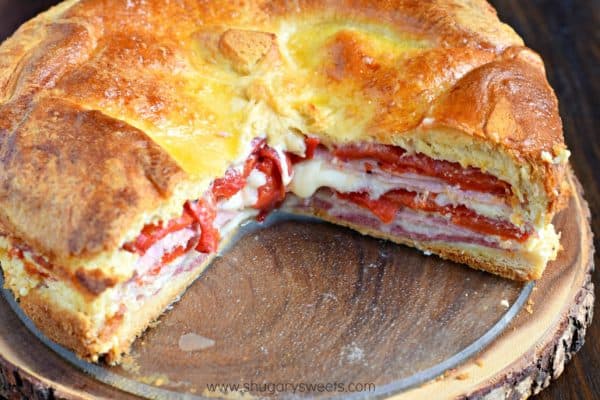 Italian Sandwich Torte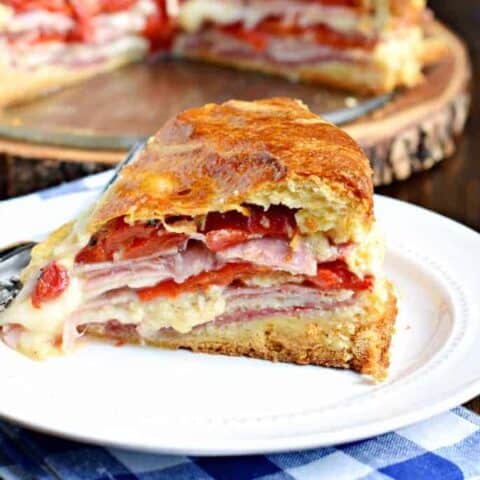 Italian Sandwich Torte: perfect for brunch or a weeknight dinner! Crescent Roll crust packed with cheese, red peppers, ham, salami and eggs!
Ingredients
2 packages crescent rolls
1/2 lb sliced deli salami
1/2 lb sliced provolone
1/2 lb sliced deli ham
7 eggs, divided
1 cup grated Parmesan cheese
1-2 cup fresh spinach, optional
24 oz jar roasted red peppers, drained
Instructions
Heat oven to 350 degrees. Unroll one package of crescent rolls and line the bottom of a Springform Pan.
Cover roll with half of the spinach, salami, provolone and ham. In a small bowl, lightly beat together 6 eggs and parmesan cheese. Pour half evenly over top of ham. Top with half of the roasted red peppers. Repeat layering with remaining spinach, salami, cheese, ham and egg mixture, then peppers. Top with remaining package of crescent rolls.
Lightly beat remaining egg and brush over top. Cover with foil, bake for 30 minutes. Uncover and bake an additional 30 minutes. Remove from oven and allow to sit for about 10 minutes. Run knife around edge of pan, remove springform pan. Cool for 30-60 minutes.
This can also be made in a 13x9, following the same directions. Allow to sit 30-60 minutes before slicing. Enjoy!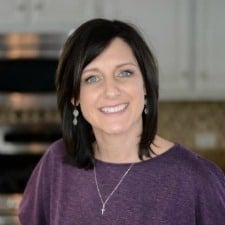 Aimee is a dessert lover (specifically rice krispie treats), workout enthusiast, self-taught foodie, and recipe creator. Her recipes have been featured in over 15 magazines, and her passion is to share her love of cooking with the everyday home cook! Learn more about Aimee.