Lemon Crumb Coffee Cake brings magic to the breakfast table with every bite. This sweet lemon cake has it all: lemon cheesecake filling, crumbly streusel topping and a lemon glaze. It doesn't get more lemony than this!
A little zesty lemon is just what you need to start your day. Skip the line and give me a Copycat Starbucks Lemon Loaf at home–or give these classic Lemon Poppy Seed Muffins a try.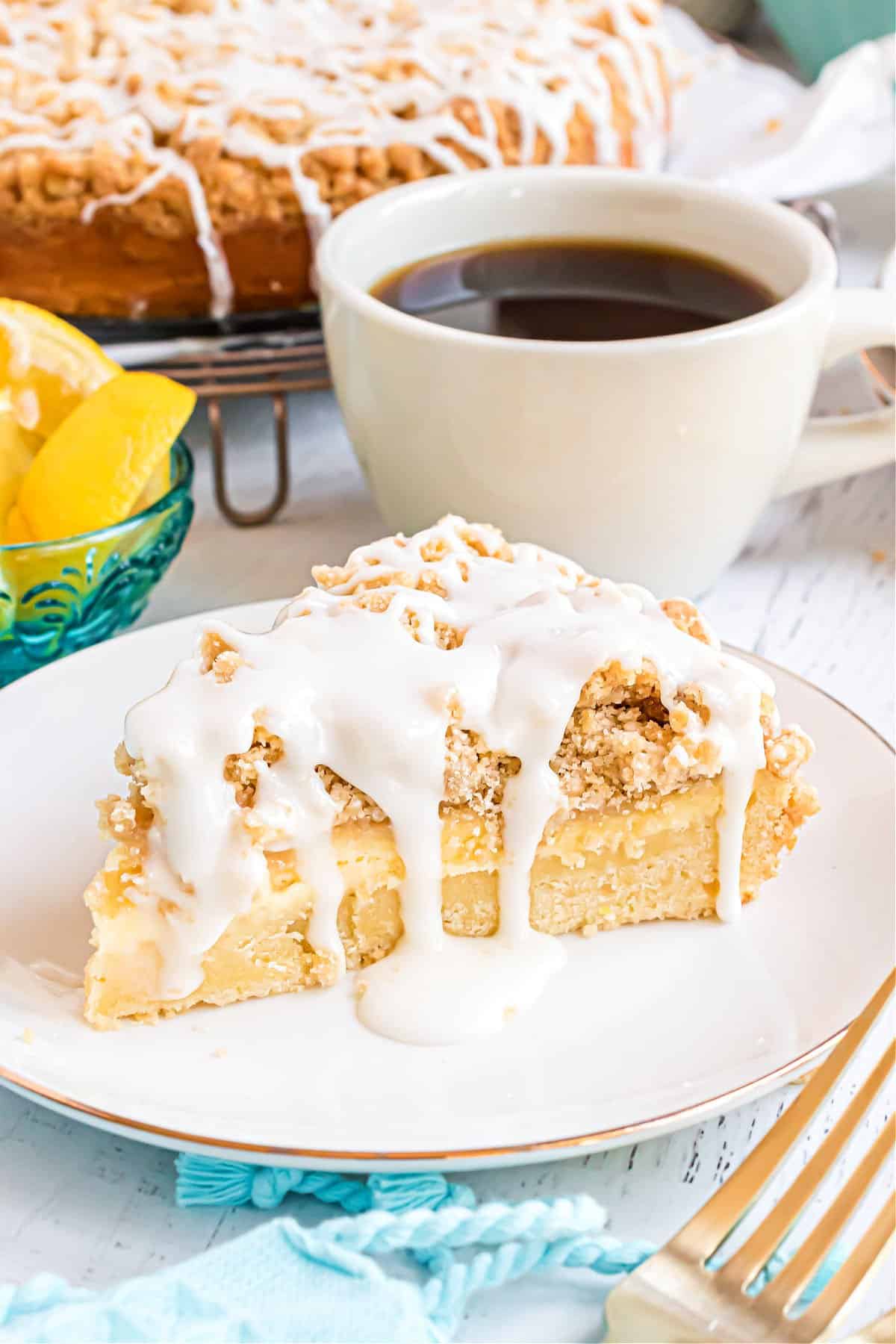 Why this Recipe is Best
Whether you eat it for breakfast, dessert or your afternoon coffee break, this Lemon Crumb Cake hits it out of the ballpark!
With simple ingredients, and easy assembly, this impressive breakfast cake is perfect for guests too!
Ingredient Notes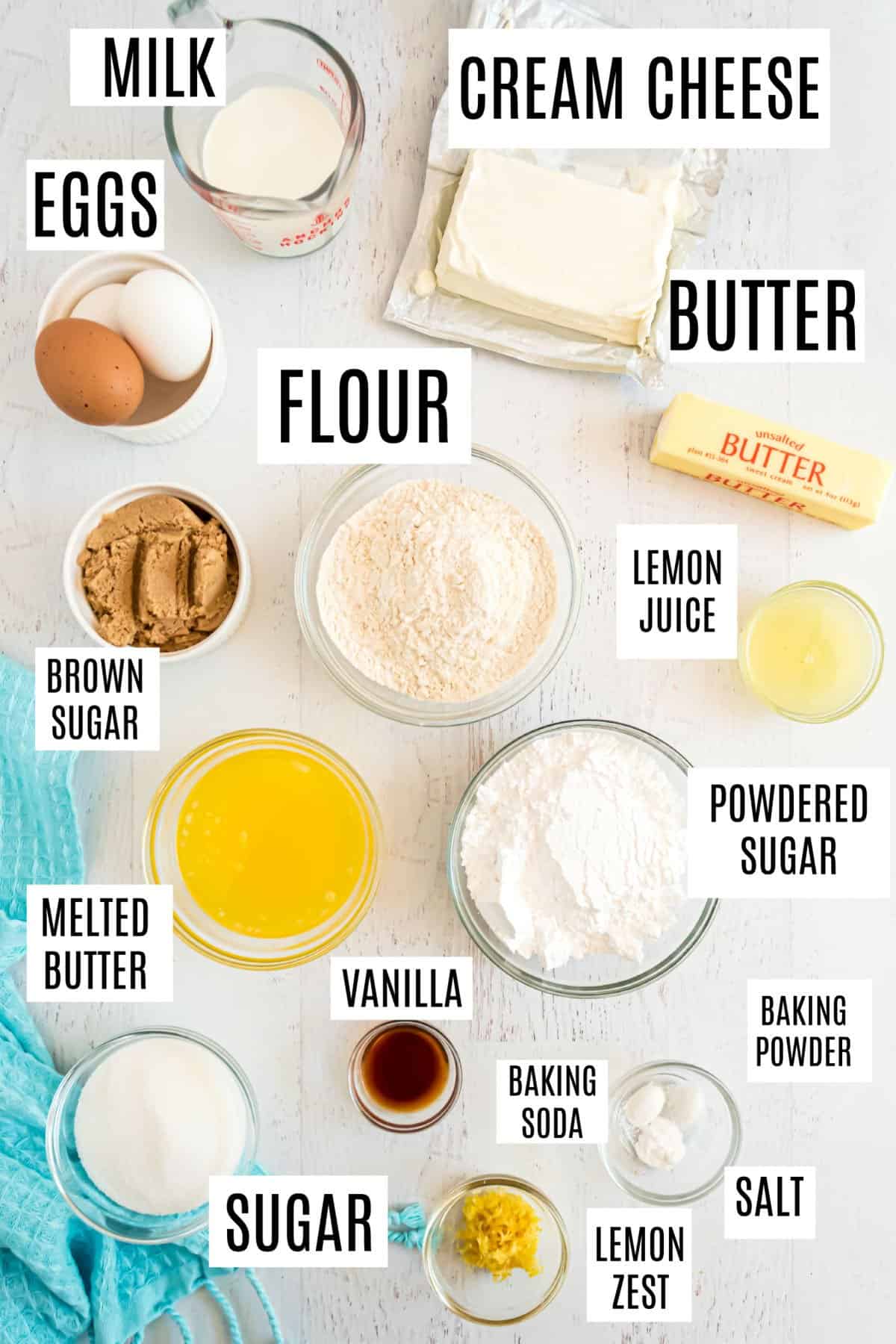 Easy Instructions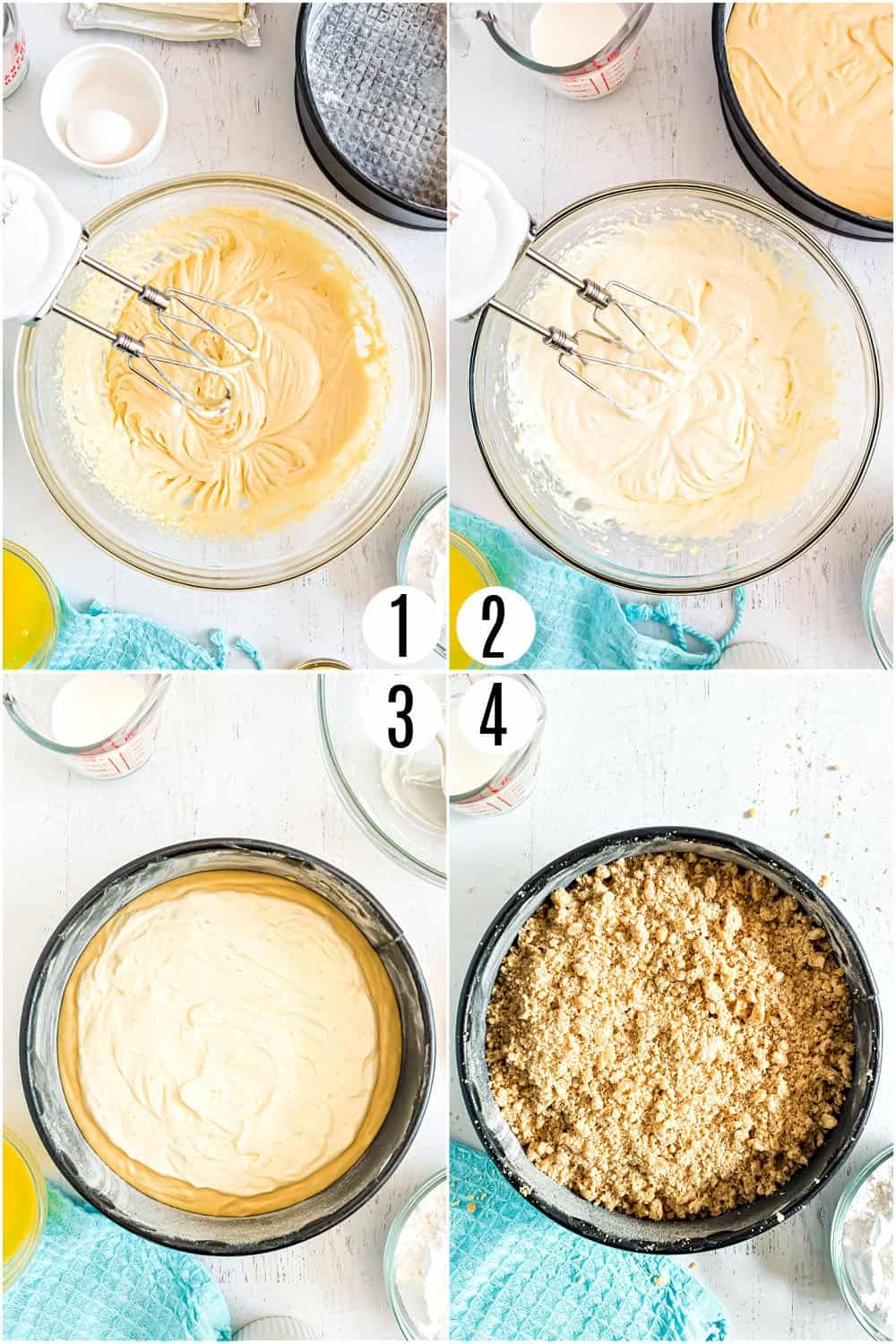 First, make the cake.
Mix together the ingredients in a stand mixer. Beat until fluffy. Pour into a greased spring form cake pan.
Now, make the cheesecake filling.
Beat together sugar, cream cheese, egg and lemon zest. Pour over the cake layer.
Add the streusel topping.
Combine the streusel ingredients in a separate bowl. Sprinkle over the cheesecake layer of the cake.
Bake and chill.
Bake the Lemon Crumb Cake for 40 minutes. Let it cool, then release it from the spring form pan.
Transfer the cake to the refrigerator to chill for about 3 hours.
Pour on lemon glaze.
Whisk together the ingredients for the icing. Drizzle over the chilled lemon crumb cake before serving.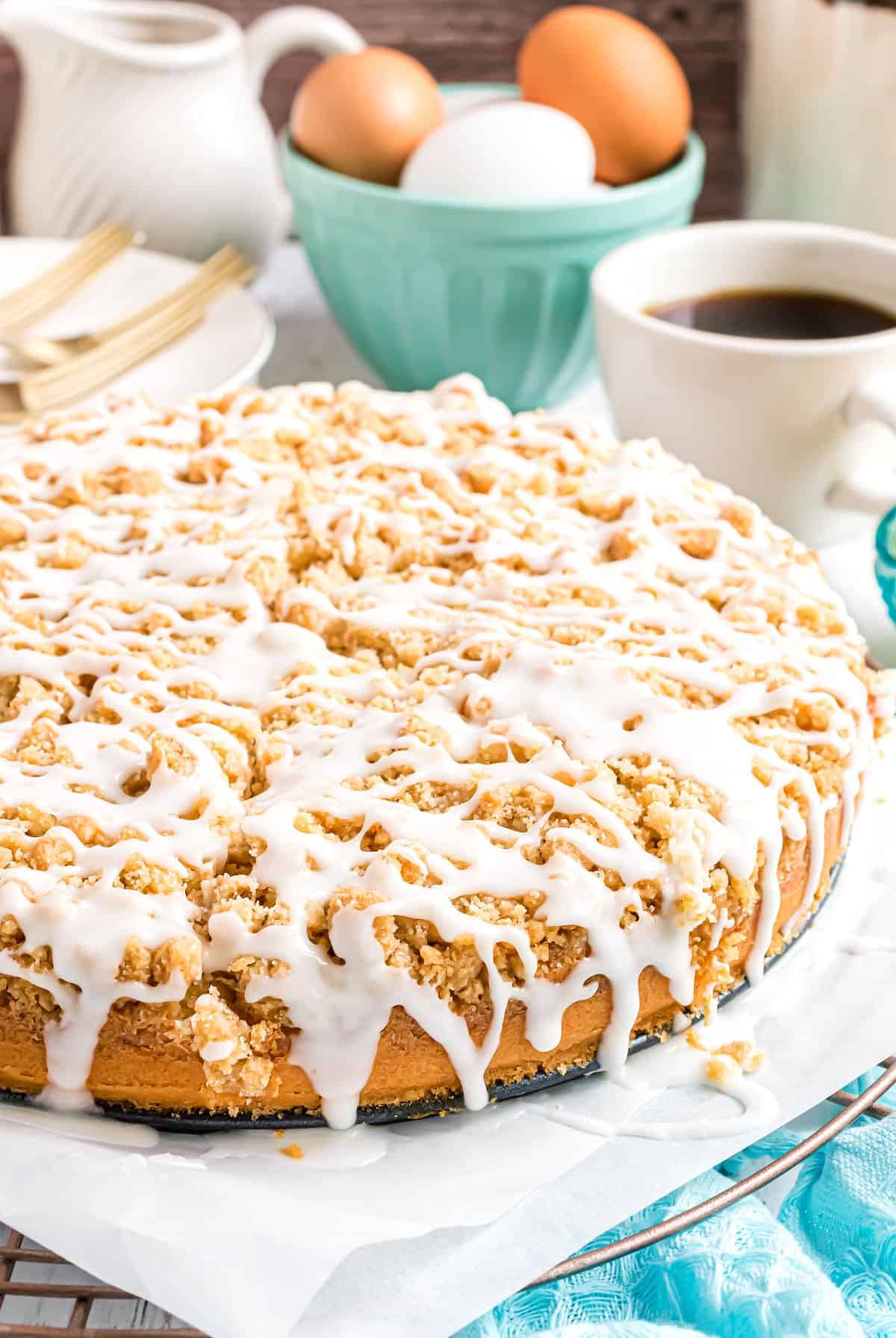 Tips and Tricks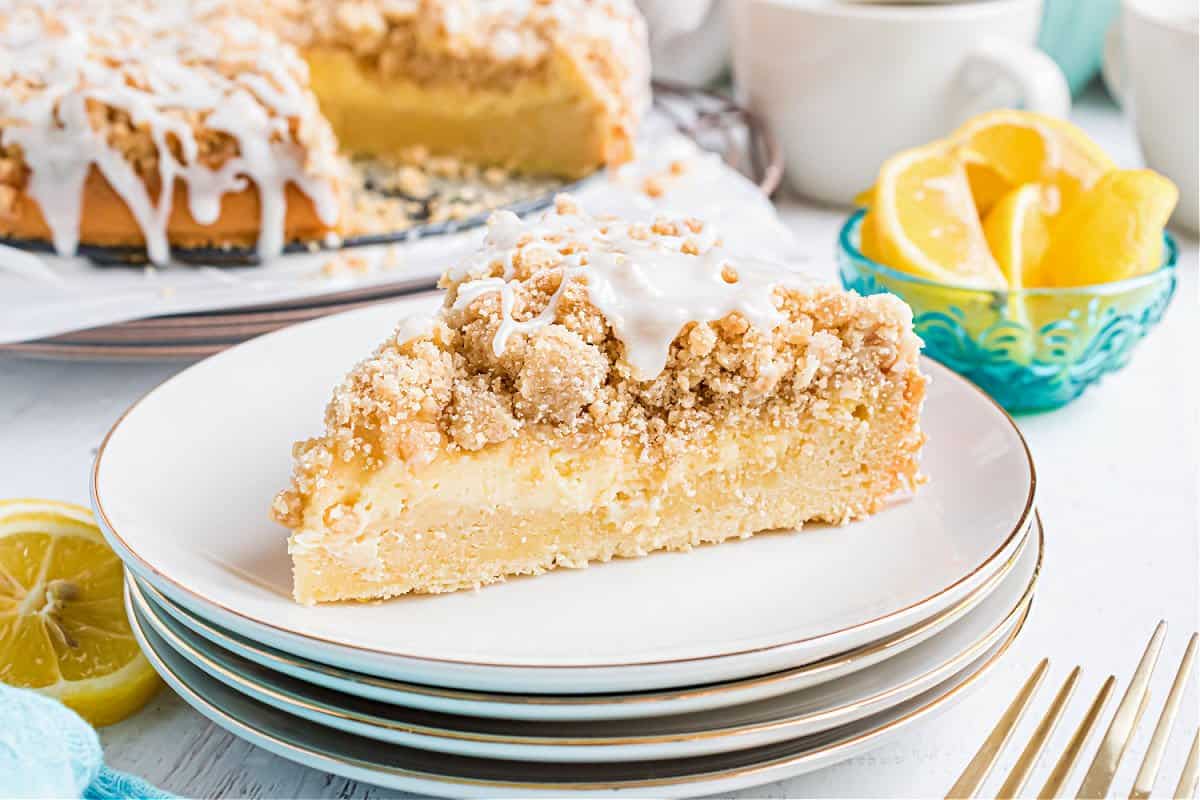 Recipe FAQs
Help! I have too much streusel! What did I do wrong?
You didn't do anything wrong. This recipe makes a LOT of streusel topping because, well, I can't get enough!
Feel free to cut the streusel ingredients in half for a more reserved approach to the crumb topping.
Can I use lime instead of lemon?
I love the idea of making a lime crumb cake with this recipe! You should be able to sub lime for the lemon ingredients 1:1.
What can I use if I don't have a spring form pan?
You can make this in a square 8 or 9 inch baking dish. I recommend only adding half the streusel if making it in a square dish.
Can I freeze Lemon Crumb Cake?
Yes, this crumb cake holds up beautifully in the freezer. Even after thawing, the streusel crumb has a perfect texture.
You can freeze the cake in individual slices or wrap the whole cake in freezer bags to store. Thaw in the fridge before eating.
A tangy cheesecake filling takes Lemon Crumb Cake to incredible heights! Put on a pot of coffee and cut yourself a slice. Morning just got better.