Healthy, baked, Turkey Meatballs in this delicious casserole. Move over Chicken Parmesan, there's a new dinner at the table!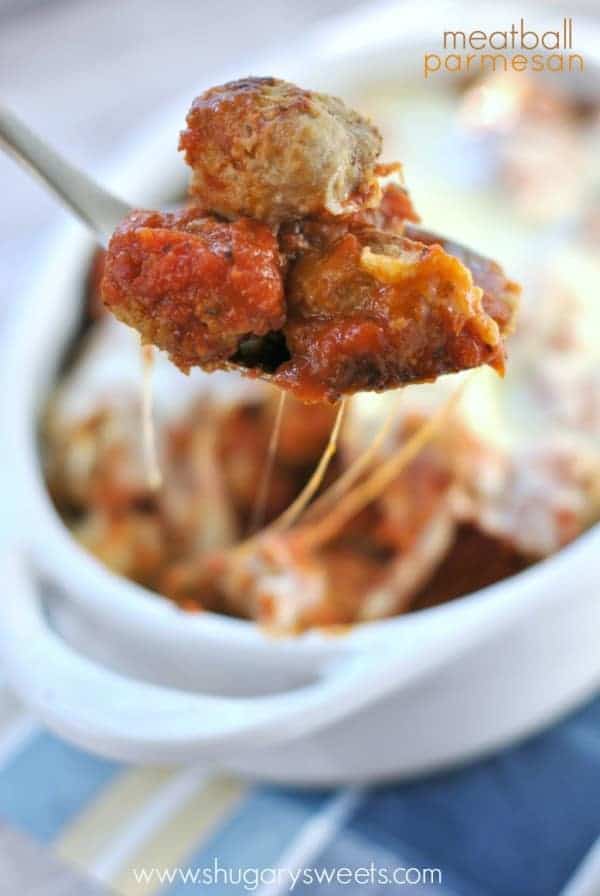 So basically, I'm starting to hate winter. I'm getting tired of being cold. I'm tired of snow. Of wet dog prints on my floors. Of winter boots, snowpants and gloves taking over my laundry room. Tired of my black car looking white from the salt.
However, I can't imagine winter without snow. Odd, right? I don't know how you live in Miami and not experience snow. It's an odd thing to see photos on facebook of people wearing shorts this time of year.
My hating winter could come from the fact that my children have not had a full week of school since mid-December. It appears we will be going an extra week into our summer at this point. While my kids cheer and hurrah now for the snow day, how quickly June will be here and they will be grumpy and anxious for their summer break!
I would totally homeschool too, except I can't do beyond 4th grade math. And the parts of a sentence? Well, you can see by the way write that I don't know how to create sentences correctly. Science? Umm, I don't really want to deal with the messes. Art? *see science. Music? no talent. Clearly my children would not bode well at home.
So, I'm at the mercy of our schools. And our administrators. For the love of all things pure and holy, lets try to not make school go to 4th of July. That's a good goal right?
There is one thing I'm good at. Eating. I'm pretty good at that. Talented some might say.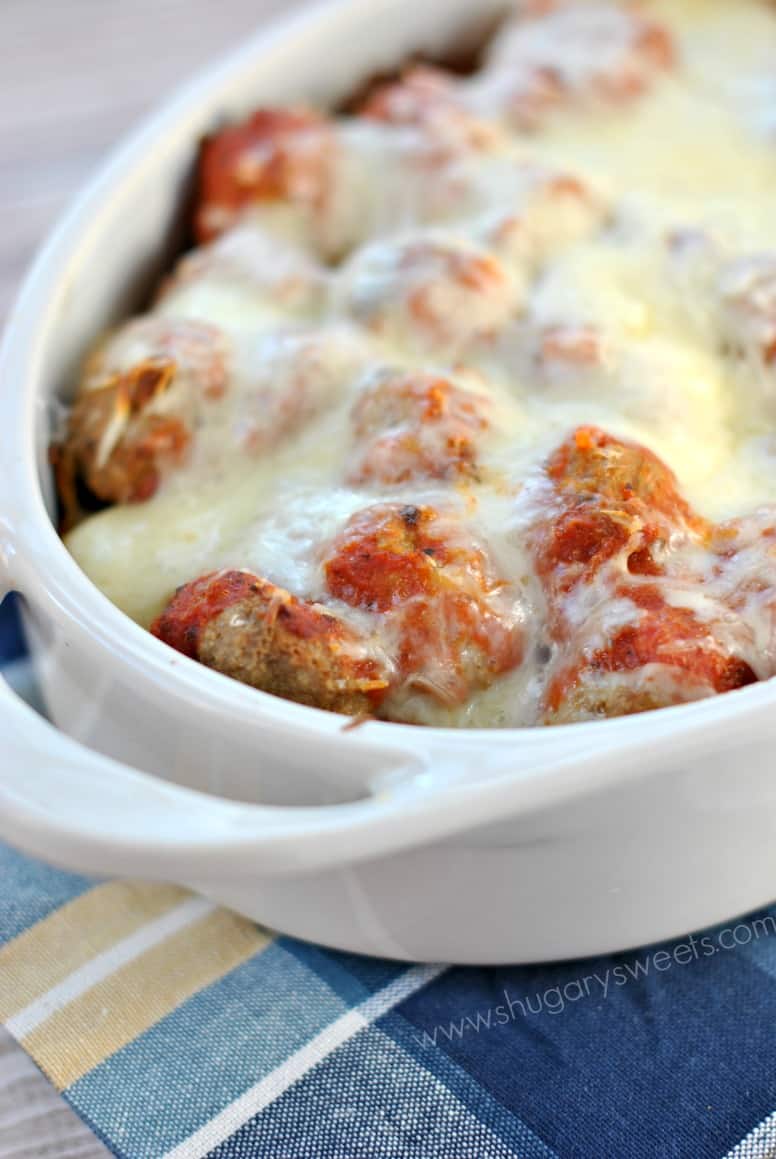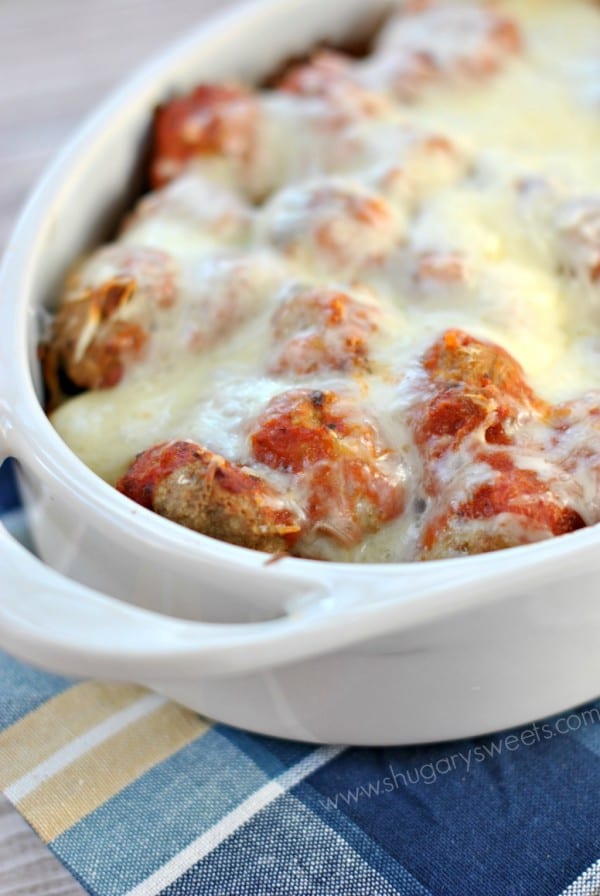 Creating a delicious home cooked meal on a cold day is one thing I love! I LOVE the smell of dinner in the oven. I love the warm meal in our bellies. I love sitting down at the dinner table together as family!
If you love those things too, give this Meatball Parmesan Casserole a try. We used the meatballs to create sub sandwiches. You can also use them on top of a pile of pasta. You will want some extra sauce though if making pasta. Or, skip the carbs and eat a plate of meatballs with a green salad. These are wonderful the next day as leftovers too!
Looking to cut some prep time? I like to make my meatballs in advance and freeze them after baking. I store them in Ziploc bags with the amount needed for a family dinner. Makes weeknight meals so much easier! ENJOY!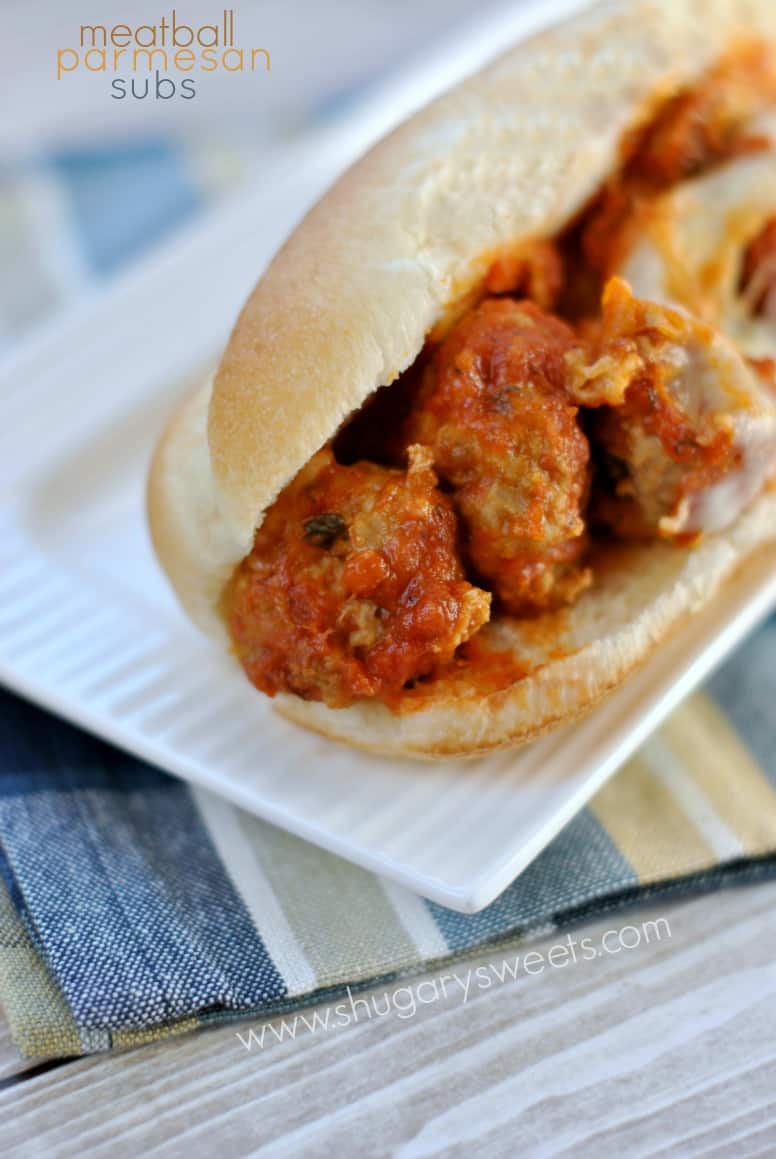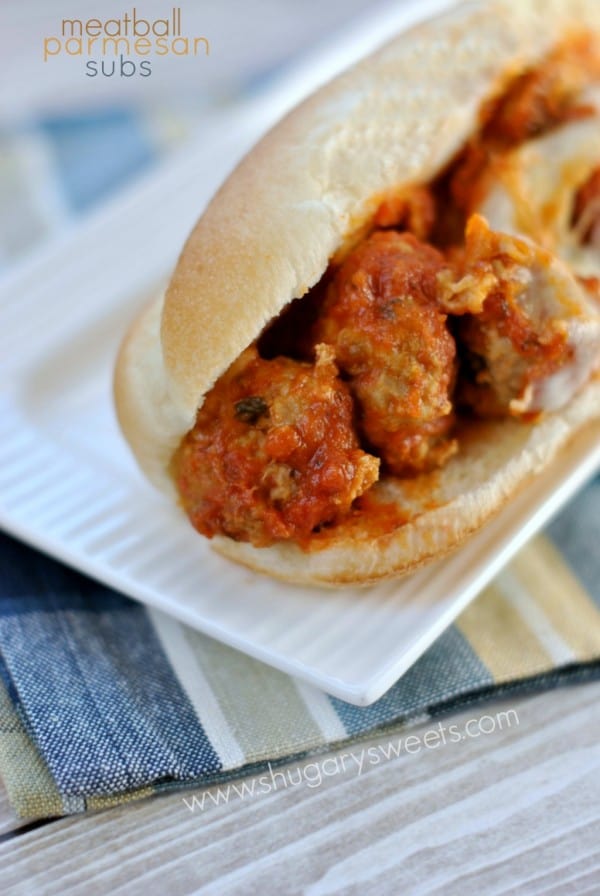 Connect with Shugary Sweets! Be sure to follow me on my social media, so you never miss a post!
Facebook | Twitter | Pinterest | instagram
More Dinner Recipes: