Easy, delicious Microwave Peanut Brittle recipe ready in 10 minutes! Enjoy for the holidays or give as a gift.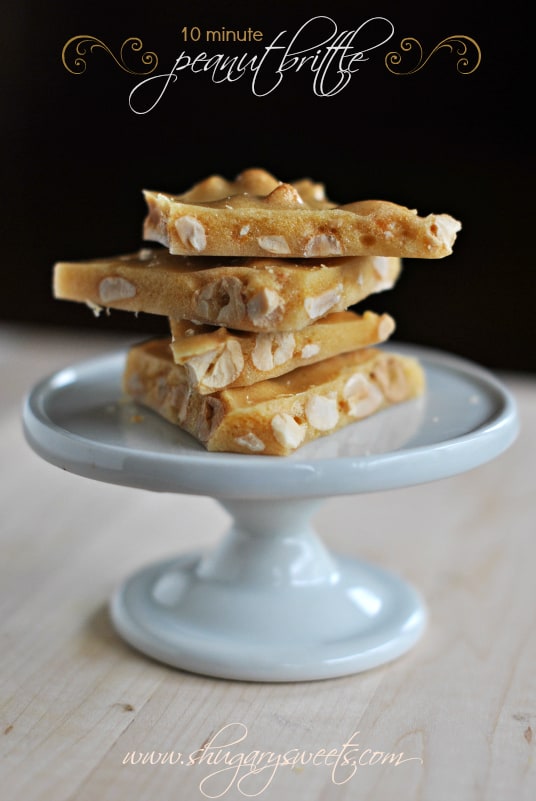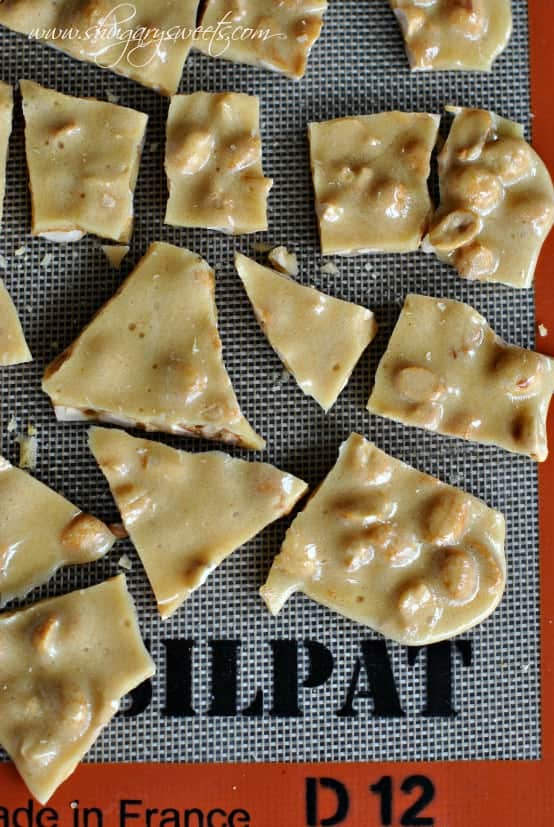 Tips and Tricks
The bowl gets very hot. You'll see I recommend using hot pads. Learn from my mistake and always use them.
I use dry roasted, lightly salted peanuts (no skins). You can also try switching it up and make this Cashew Brittle too.
Finally, clean up. The brittle hardens in the glass bowl very quickly. Fill with HOT water and allow to soak until you can scrub it off.
Make Peanut Brittle on the Stove Top
Yes, you can also make this on the stove top if you prefer.
Line your baking sheet with parchment paper like above.
Using a heavy 2 quart saucepan over high heat, bring to a boil the sugar, corn syrup, and add 1/4 cup water.
Stir until sugar is dissolved and mixture is boiling. Reduce heat to medium.
Stir in peanuts. Set a candy thermometer in place, and continue cooking until temperature reaches 300 degrees F (or until a small amount of mixture dropped into very cold water separates into hard and brittle threads.
Remove from heat and immediately stir in butter, vanilla, and baking soda. Pour onto baking sheet and spread to desired thickness. Break into pieces when completely cooled.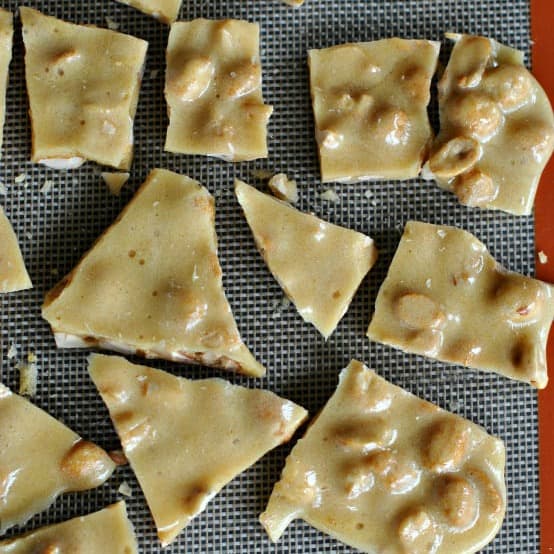 More Easy Candy Recipes