This Easy Neapolitan Trifle recipe can be put together in no time! Keep your layers of cake frozen until ready to use!
Love this recipe? Sign up for my free Shugary Sweets email subscription and never miss out again!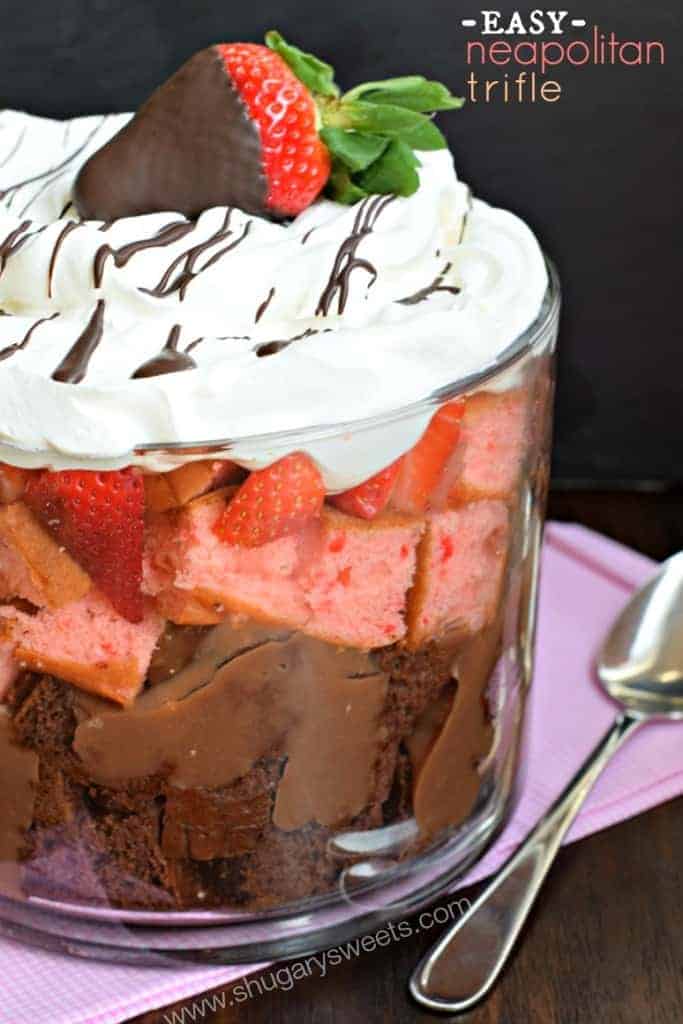 So remember a few days ago I made this Neapolitan Cheesecake Cake? I told you to save those extra cake layers! Here's why:
You're going to whip up this delicious Neapolitan Trifle in minutes. Thanks to keeping those layers of the cake (bring them out and slice them while frozen, they will make nice smooth cuts). You can assemble this trifle and have dessert ready quicker than you know it!
Don't have any layers of cake in the freezer? That's okay. You can make some cake. Using a boxed chocolate cake and a boxed strawberry cake…bake them according to package directions. You can bake them in a 13×9, but you'll only need half the cake. The remaining cake can be frozen and used for a later "dessert emergency."
Do you ever find yourself in a "dessert emergency?" You know…you promise to bring something to a party, yet totally forget? Or even worse, the item you were supposed to bring, didn't turn out. Or unexpected guests are showing up for dinner.
Yeah. That just happened to me this week. A dessert emergency that involved me promising to bring lemon bars to a birthday party. I made TWO beautiful pans. I doubled a recipe and somehow messed up. They were the most disgusting thing ever.
I wish I had these frozen cake layers in my freezer…waiting for me! Instead I made a box of brownies (don't worry though…I "pimped" them out…recipe coming soon).
Once you have your cake ready…whip up a box of chocolate pudding and slice some fresh strawberries. Layer your trifle with your cubed chocolate cake, prepared chocolate pudding, cubed strawberry cake, fresh strawberries and a tub of Cool Whip.
I told you it was easy. Now, get those cakes in the freezer for a "dessert emergency."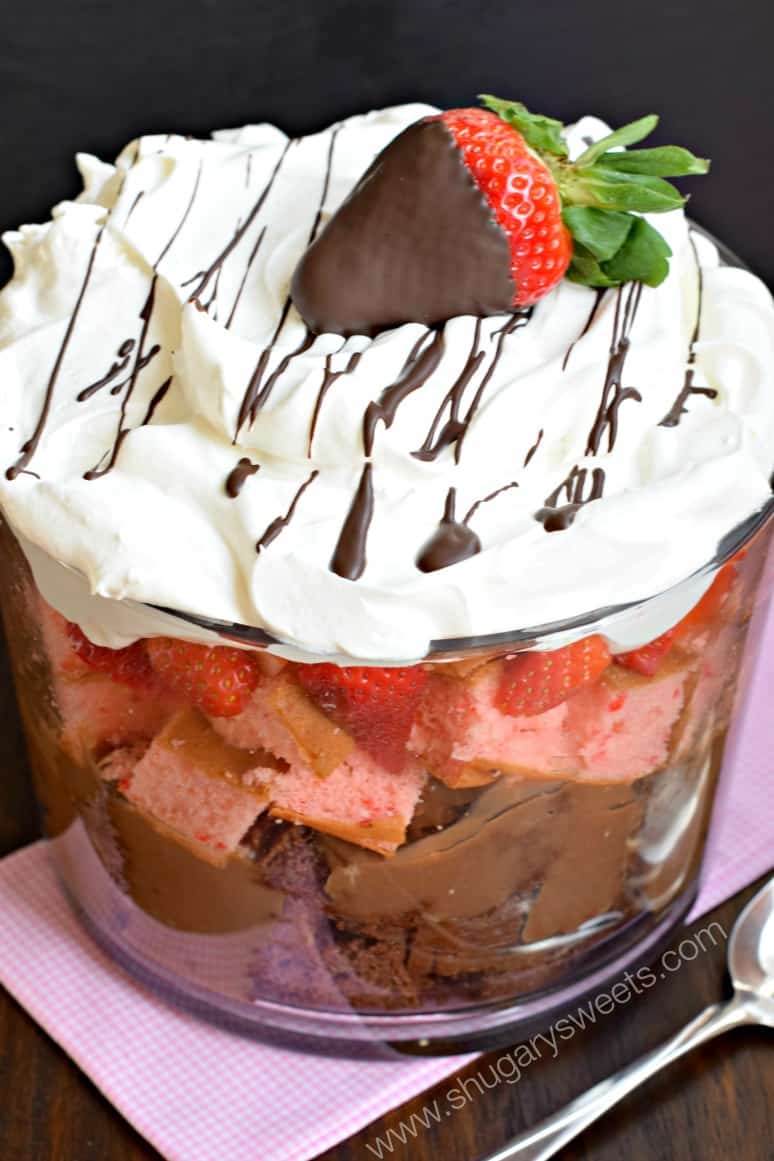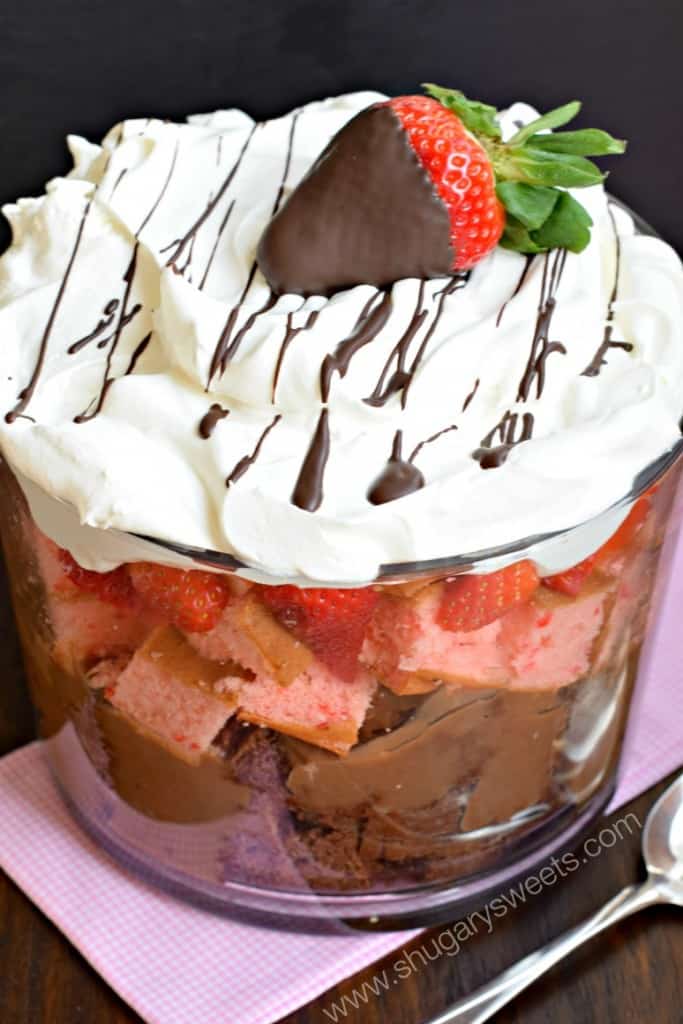 Connect with Shugary Sweets! Be sure to follow me on my social media, so you never miss a post!
Facebook | Twitter | Google+ | Pinterest | instagram | Bloglovin'
Sign Up to receive an email in your inbox for each new recipe:
EMAIL SUBSCRIPTION
Love trifles? Here are a few of my favorites….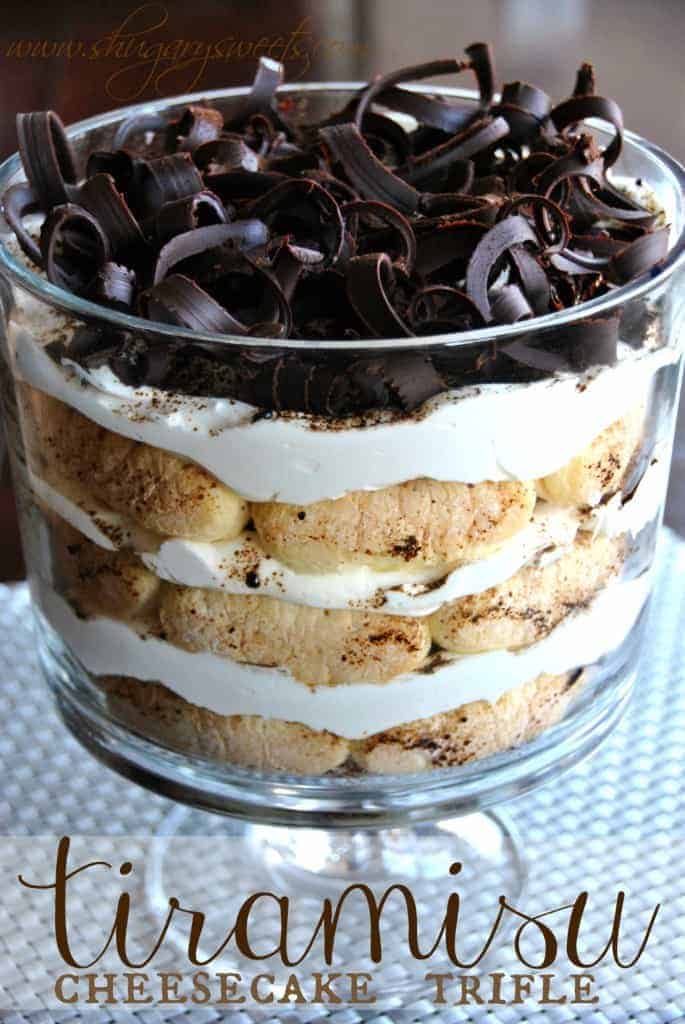 Tiramisu Cheesecake Trifle. Topped with a huge pile of homemade chocolate curls!!!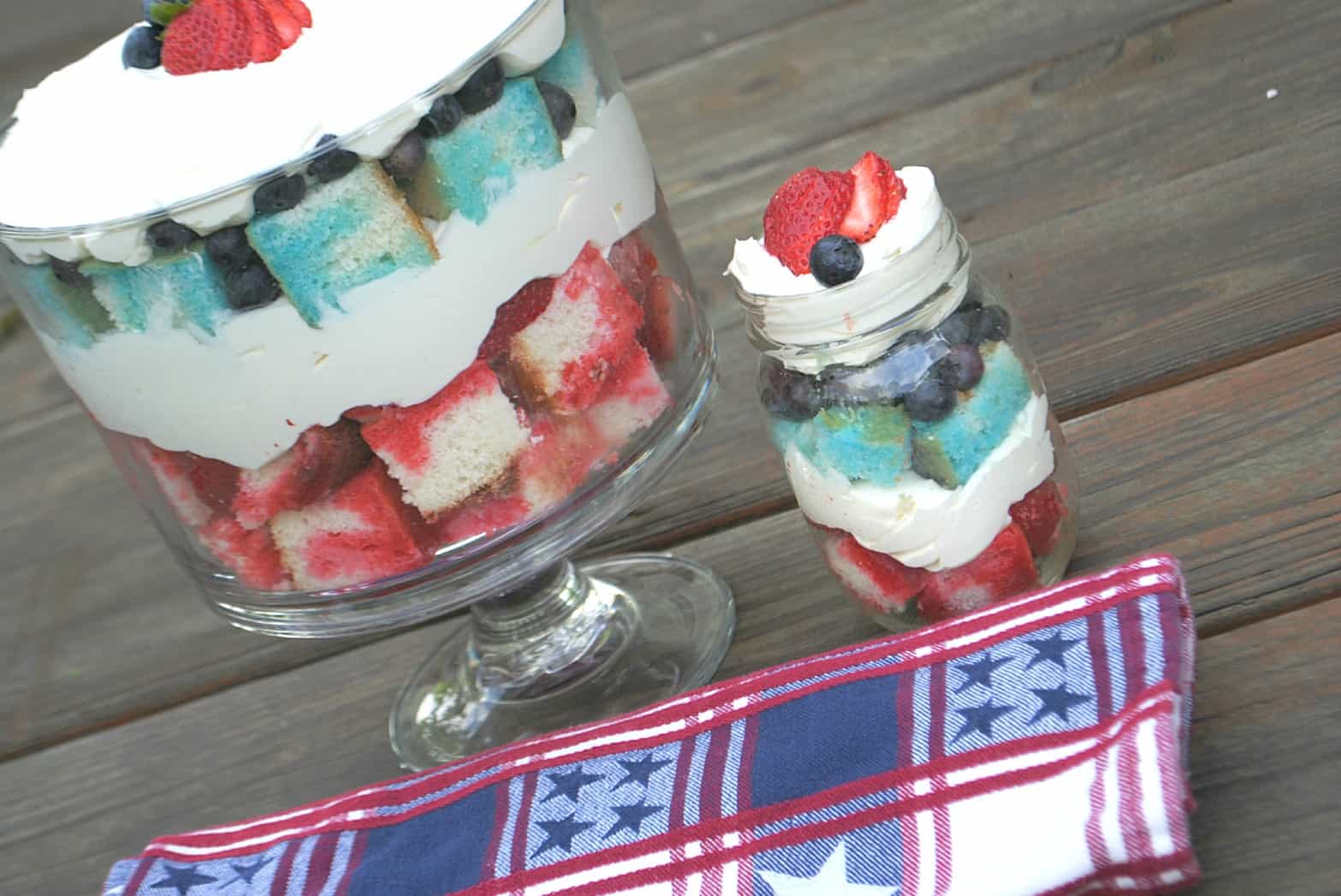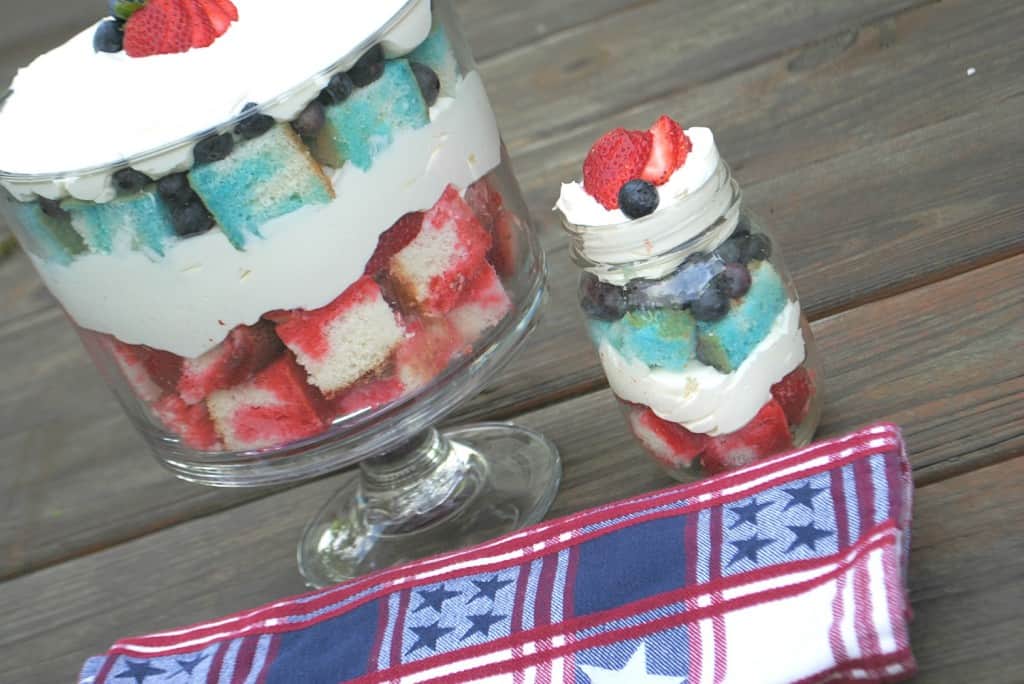 JELL-O Cake Trifle: one pan of white cake with gelatin. So delicious and refreshing!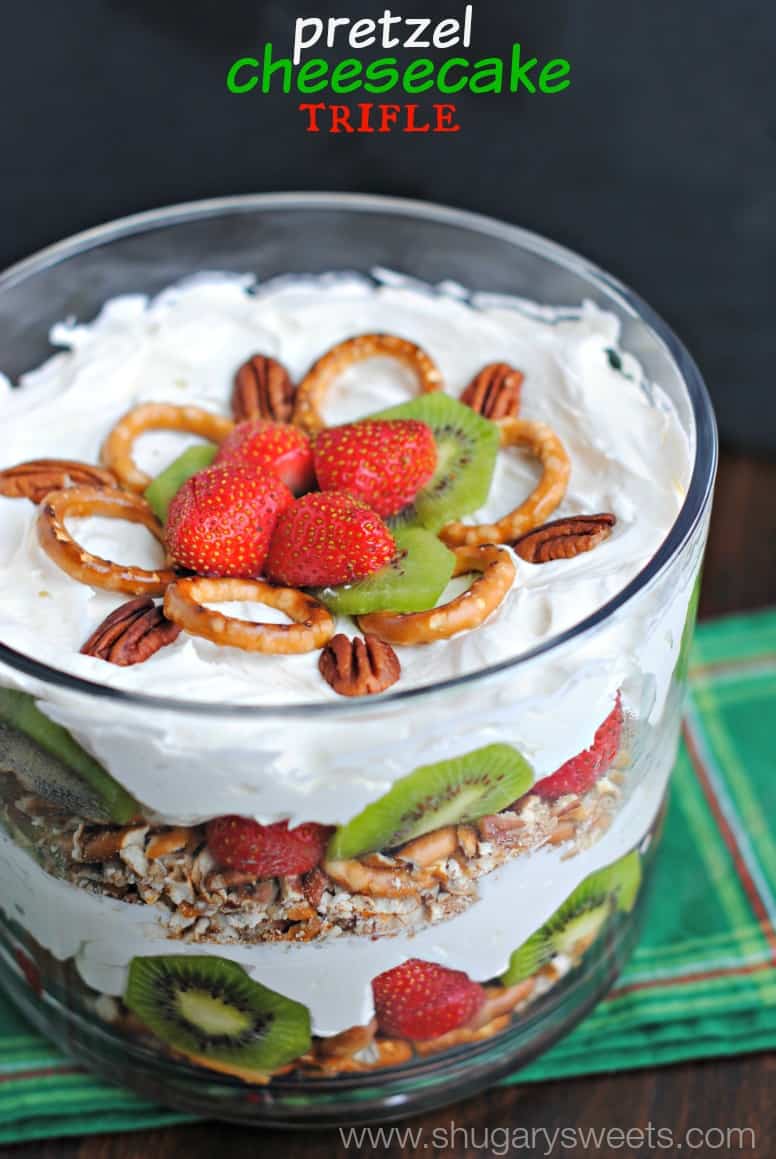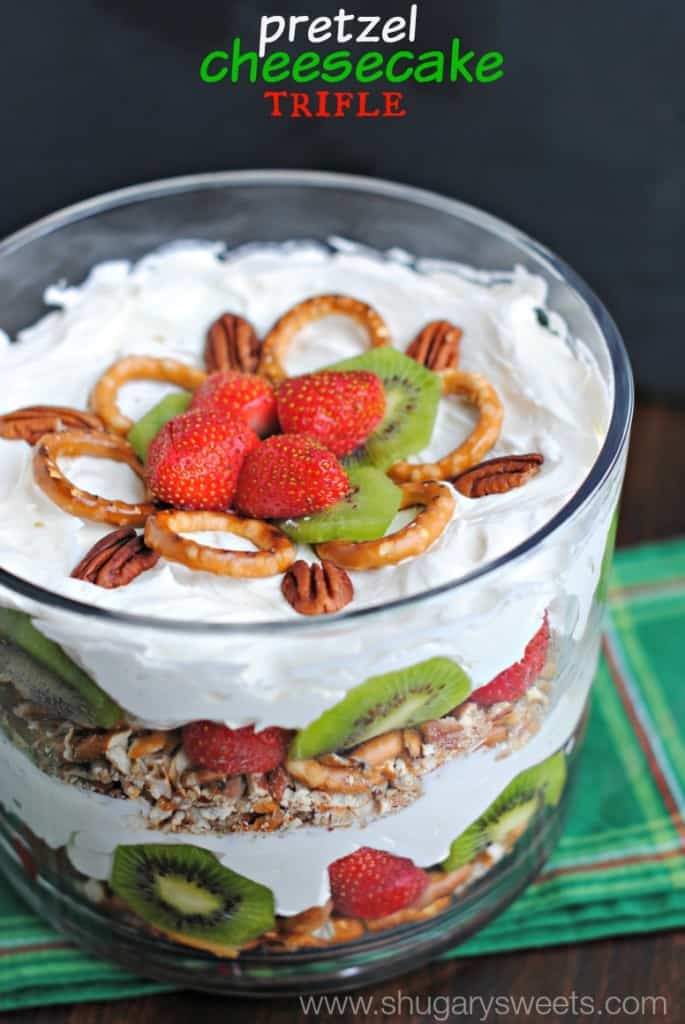 Pretzel Cheesecake Trifle: a stunning holiday dessert. Use any fruit in season!
Here are a few delicious looking TRIFLE recipes from my friends: