No oven needed with this beautiful, layered NO BAKE Banana Cream Cheesecake! You'll love the cookie crust with the creamy cheesecake, fresh bananas, banana pudding and whipped topping!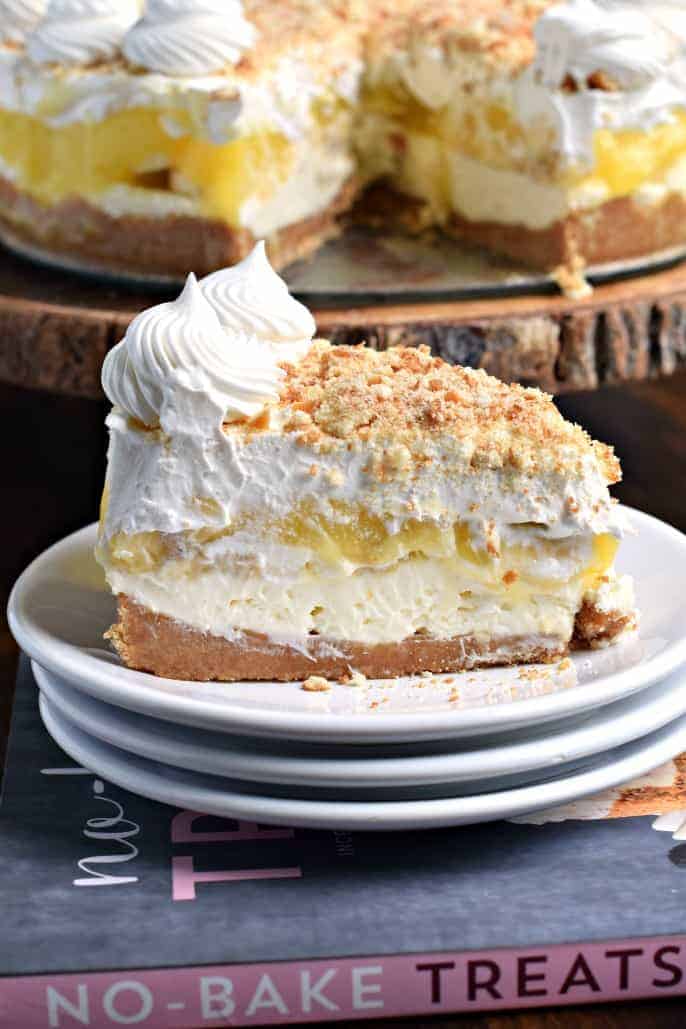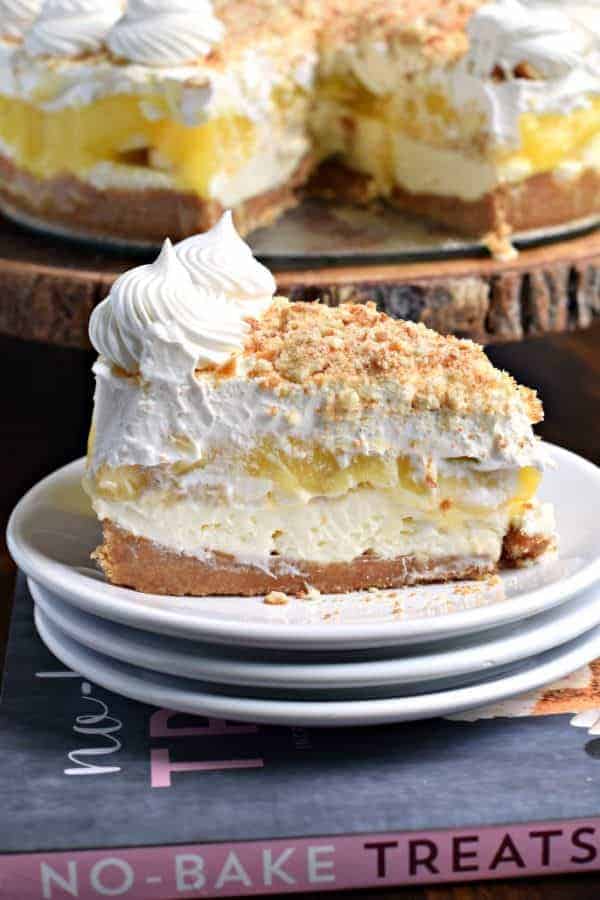 Why this Recipe is Best
It's my birthday today, whoohoo!!! Okay, it's not really, but it's SOMEONE's birthday today, and this cheesecake is the perfect way to celebrate!! The recipe inspiration comes from my friend Julianne and her cookbook "No Bake Treats."
I have a huge collection of cookbooks. Some that are definitely collecting dust, and some that have spills, splatters and bunny-eared pages because I love them so much. Today's recipe comes from a cookbook that will be used often.
Why is this one a keeper? Because….
It's packed with delicious no bake recipes. Perfect for summer.
It's created by a blogger (Hi Julianne) I love and trust! I know her recipes will knock your socks off!
The photos. Every recipe has a photo (I LOVE THAT) and they all look amazing. I'm curious which one you will try first!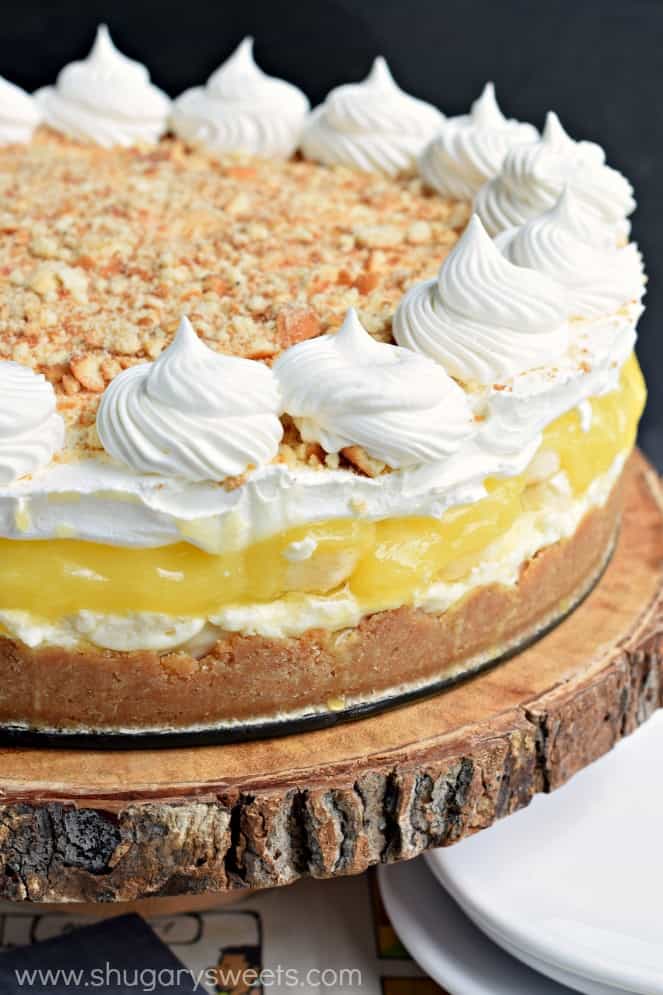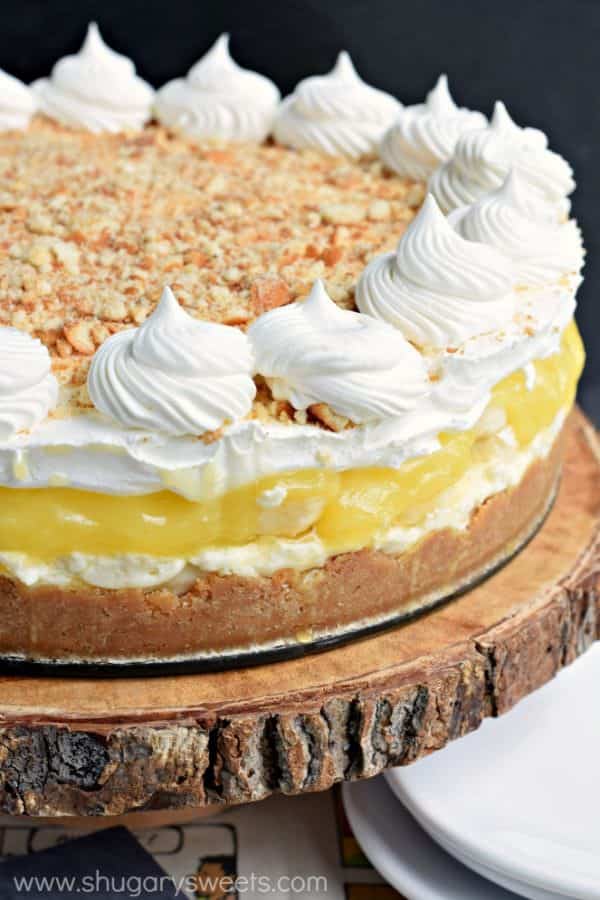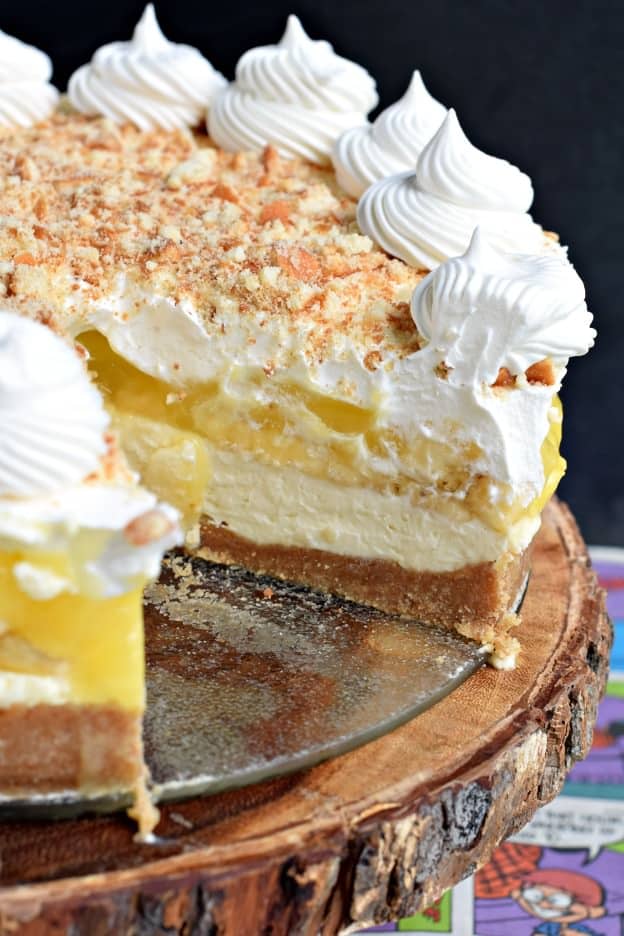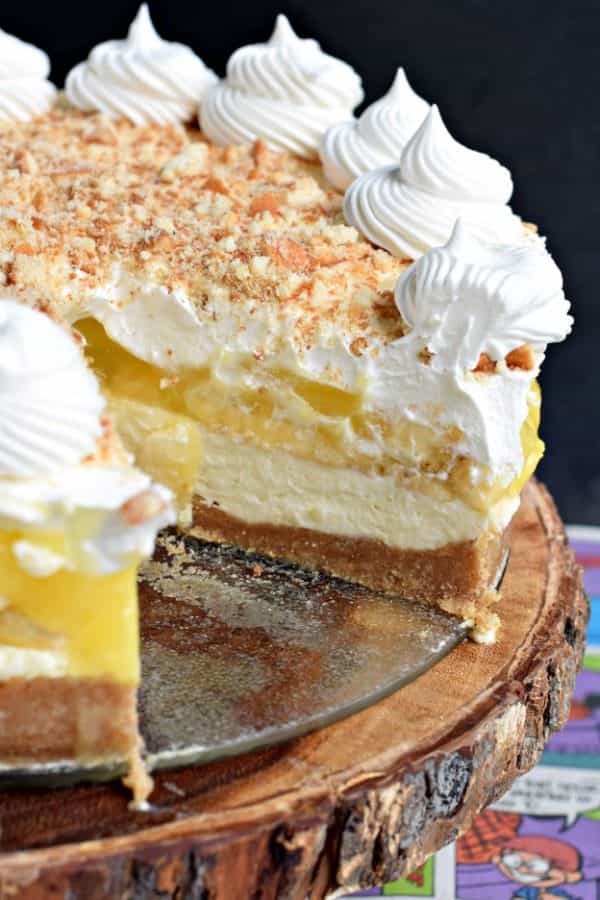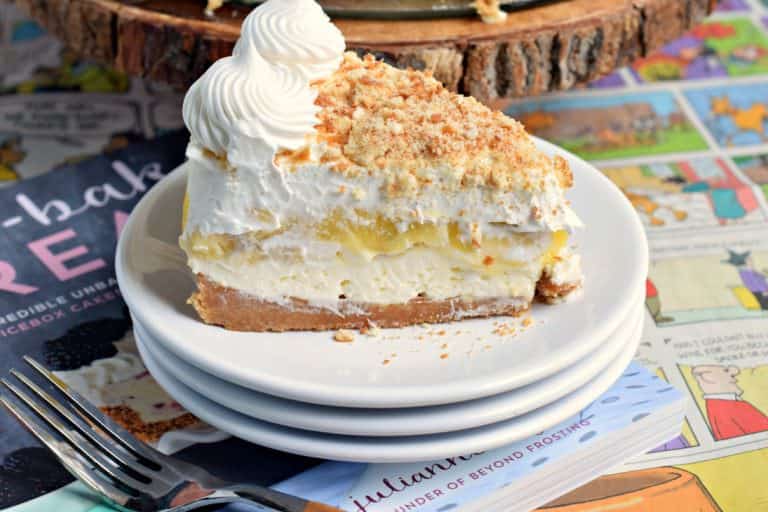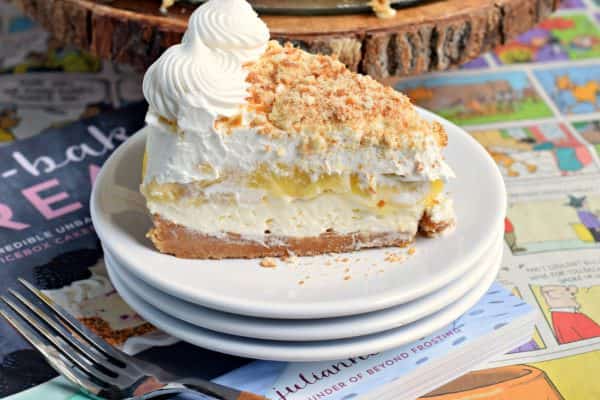 You may also love this easy No Bake BLUEBERRY Cheesecake recipe!