Peanut Butter Brownies: fudgy, homemade brownies with a thick chocolate frosting and swirls of creamy peanut butter! If you love chocolate peanut butter treats, you're going to LOVE these!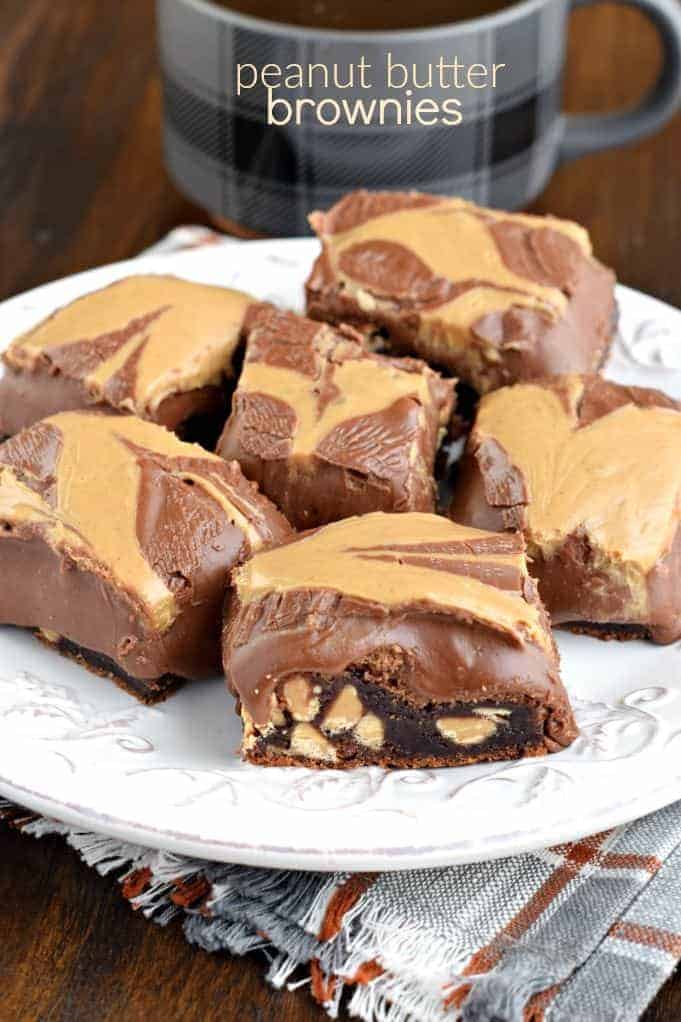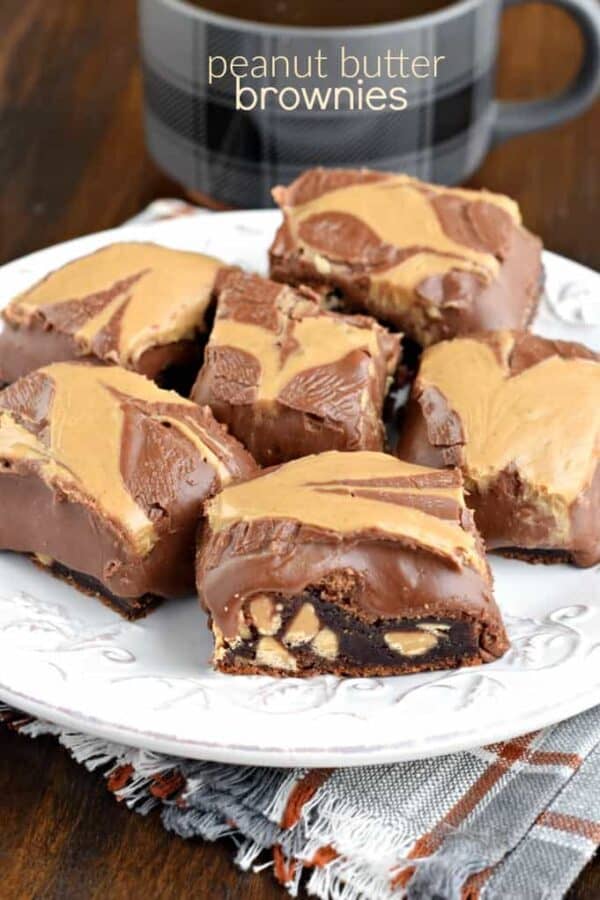 CLICK HERE TO PIN IT FOR LATER
I'm not a huge fan of peanut butter and chocolate. I mean sure, I love to take a whole Hershey bar and dunk it into a big jar of peanut butter. And yes, I love Reese's peanut butter cups. But does that make me a huge fan?
Fine. I am fan. And today's Peanut Butter Brownies are for fans only. Like, seriously, you have to LOVE chocolate and peanut butter.
The brownies start with the most fudgy, decadent base, and I added a bag of peanut butter chips to it. Then I topped these brownies with a THICK layer of rich chocolate frosting. Finally, I melted a cup of peanut butter and swirled that into the frosting. Can I get an "amen"?
You could really use any brownie recipe as your base here. But my favorite is this Buttermilk Brownie recipe. It's truly THE BOMB. I'm not sure exactly what that phrase means, but it seems fitting. I love how fudgy these brownies turn out. THICK too. Not cake like at all. I will be honest and admit I am not a fan of cake-like brownies. I actually prefer my brownies a little underdone just to get a little bit more "gooey-ness."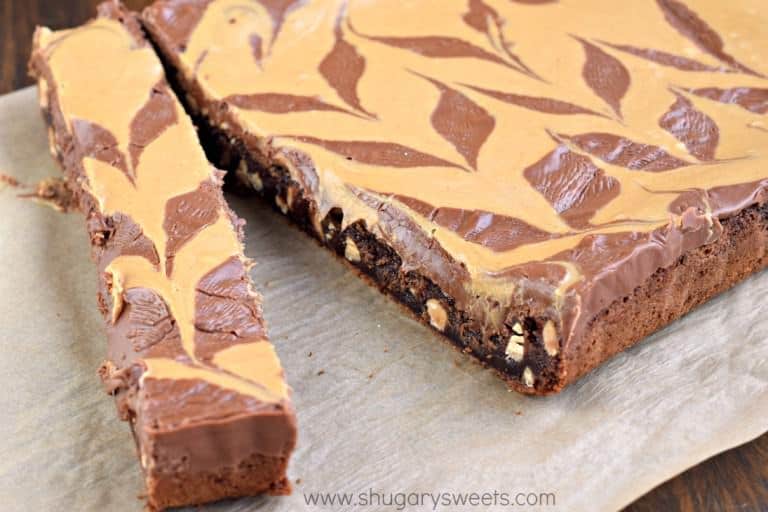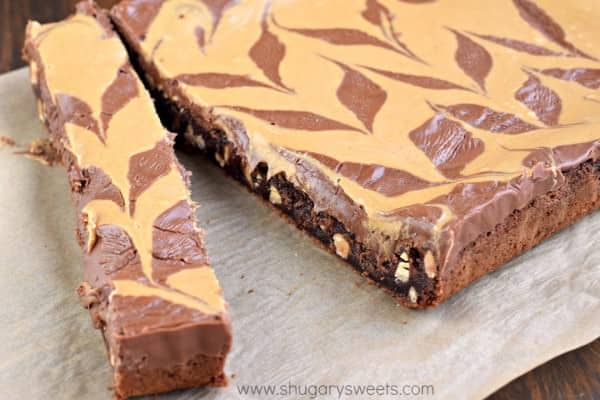 The frosting on these brownies is soft and creamy. You'll see that after cutting it sort of seeps down over the sides. You may need a napkin. A handy wipe. A washcloth. Seriously, these are amazing. I heated up some creamy peanut butter in the microwave for about 30 seconds and then drizzled it on top of the soft chocolate frosting and swirled it in.
The only downside to this recipe is you need to refrigerate these brownie to allow everything to "set" properly. I know. You want to just dive in. I mean. You can. It will taste amazing. But you may need a spoon to scoop it warm out of the pan. And if you DO go that route, you might as well top it with some ice cream. Just a suggestion.
Once these have been chilled (about 2 hours), feel free to slice and enjoy (unless of course you've already dug into them warm, haha). I store them in the refrigerator in an airtight container, to keep the frosting firm.
Be sure to follow me on Instagram and tag #shugarysweets so I can see all the wonderful SHUGARY SWEETS recipes YOU make!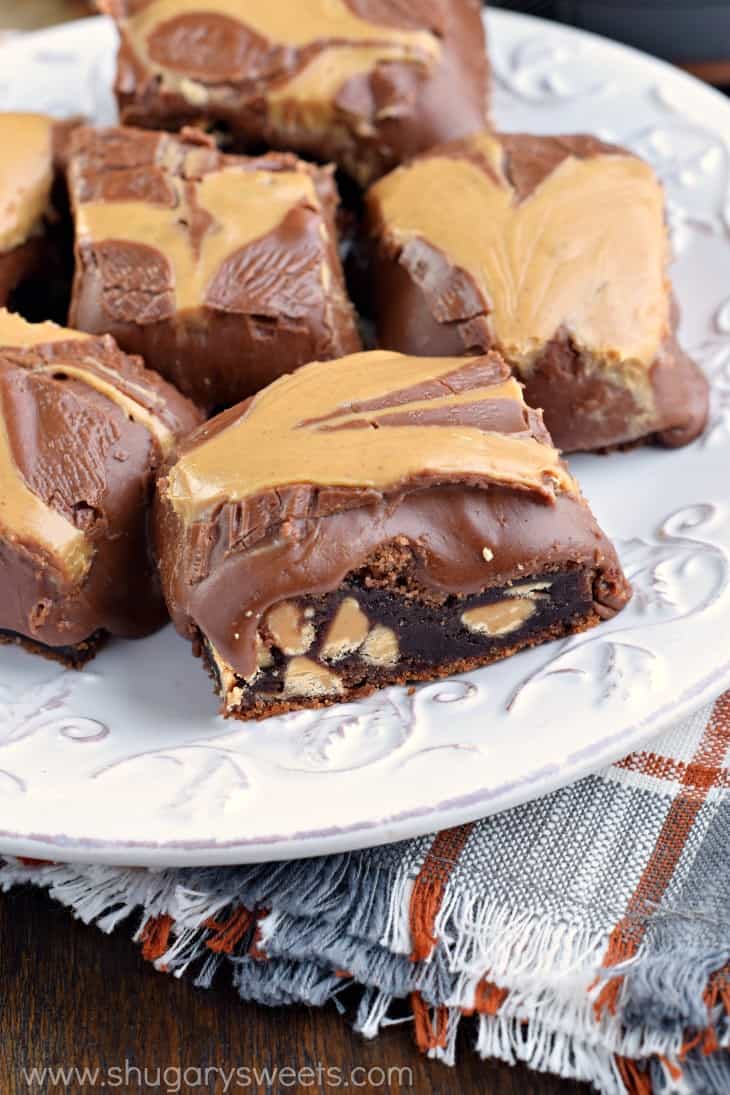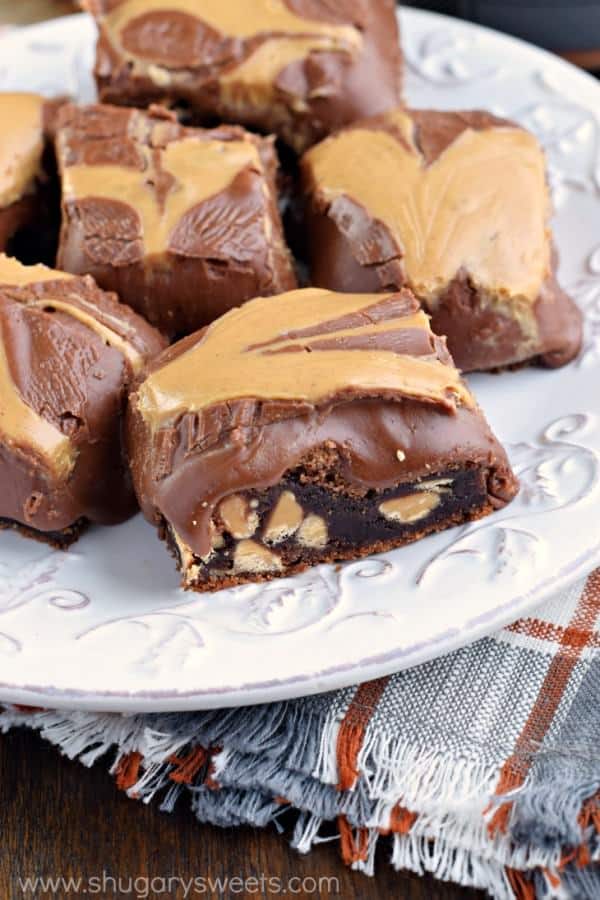 Connect with Shugary Sweets! Be sure to follow me on my social media, so you never miss a post!
Facebook | Twitter | Pinterest | instagram
Love chocolate and peanut butter together? Here are my favorites: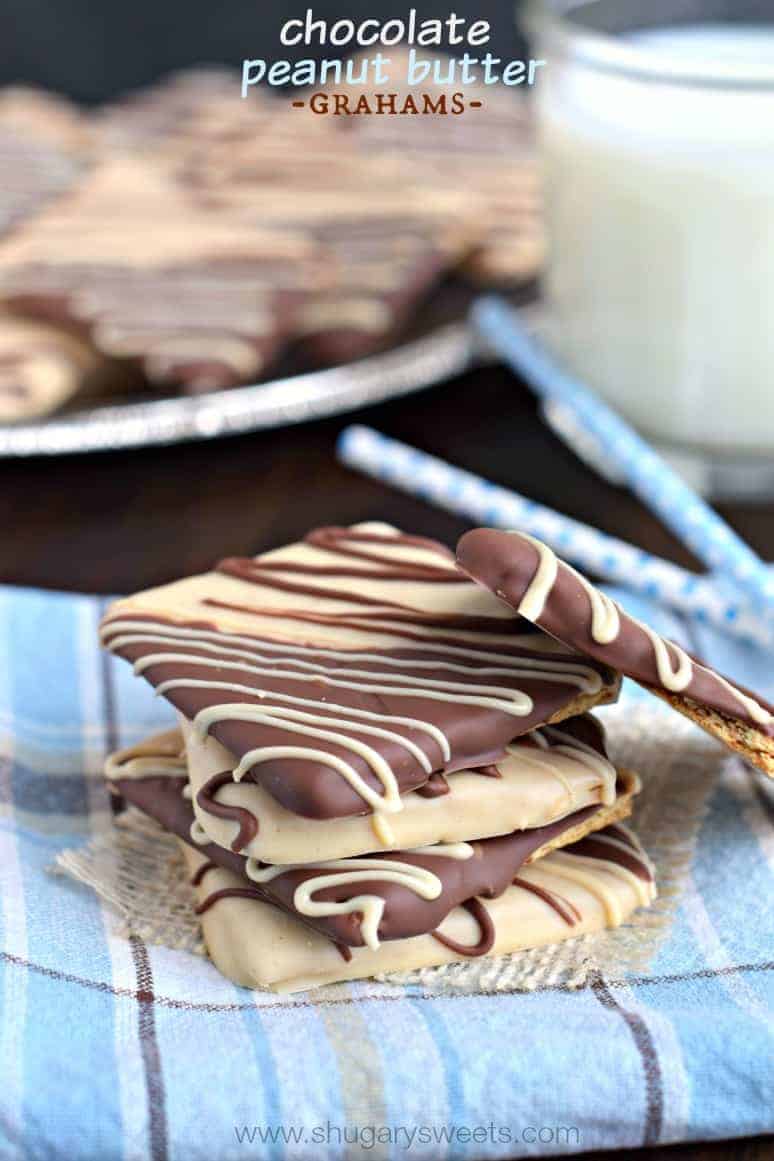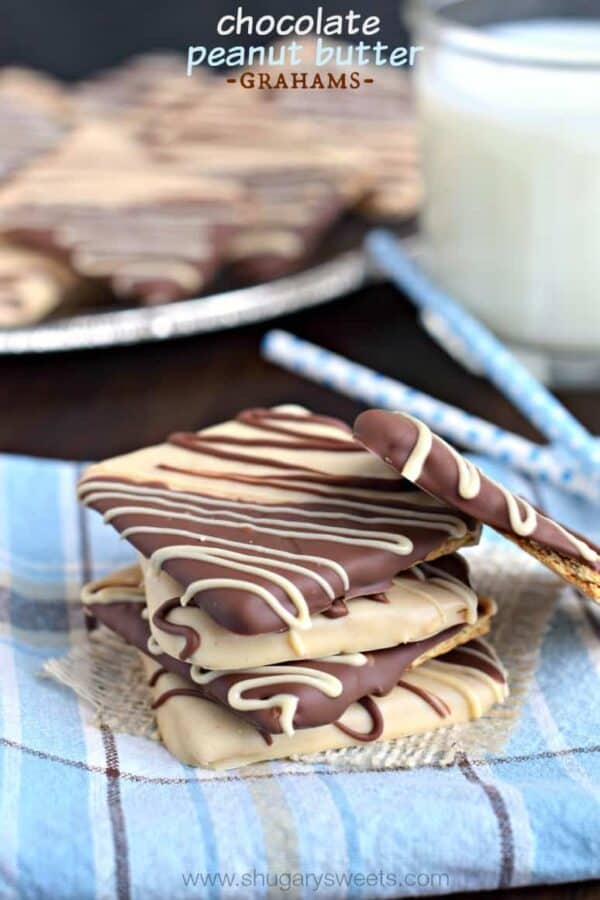 Chocolate Peanut Butter Grahams: an easy treat that tastes fantastic!!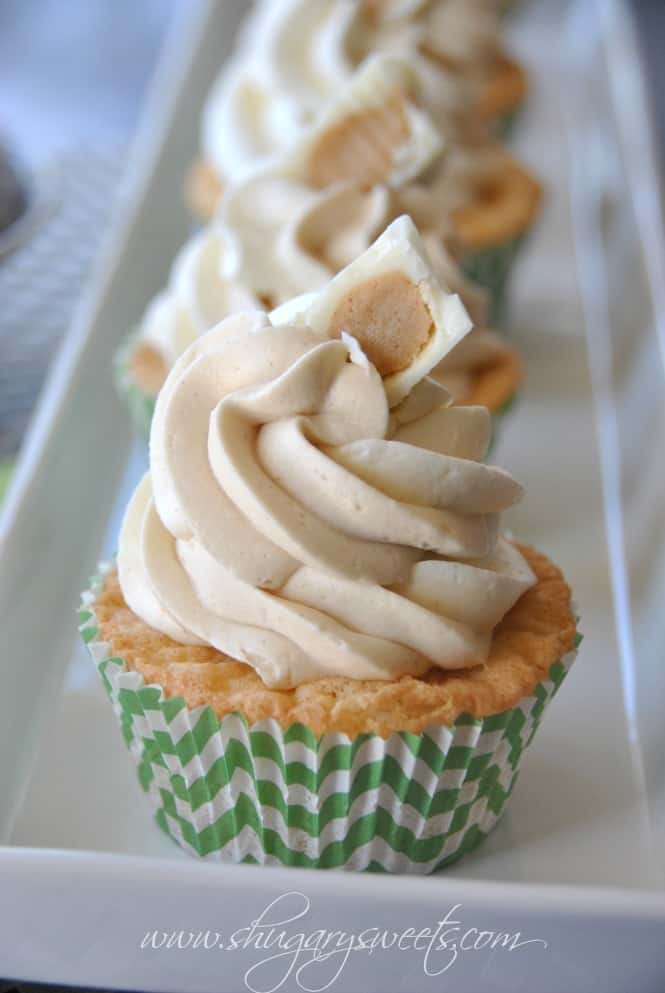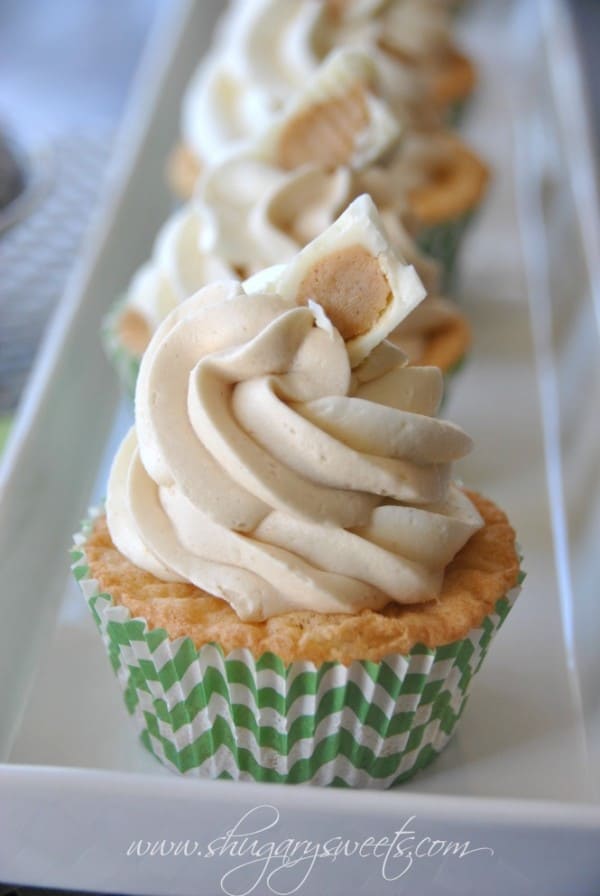 White Chocolate Peanut Butter Cupcakes: from scratch cupcakes with a peanut butter swirled frosting!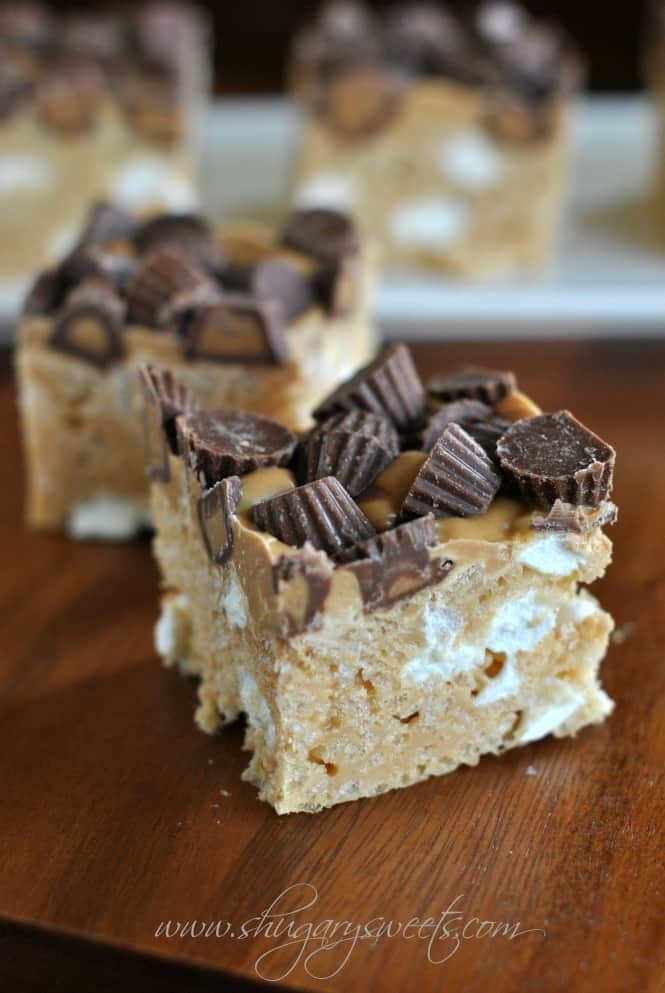 Fluffernutter Krispie Treats: chewy, delicious chocolate, peanut butter and marshmallow treats!


**This post may contain affiliate links which won't change your price but will share some commission. See my disclosure policy for more info**