Delicious, no bake Pistachio Eclair Cake is the perfect dessert at the end of the day!
Be sure to follow me on Bloglovin'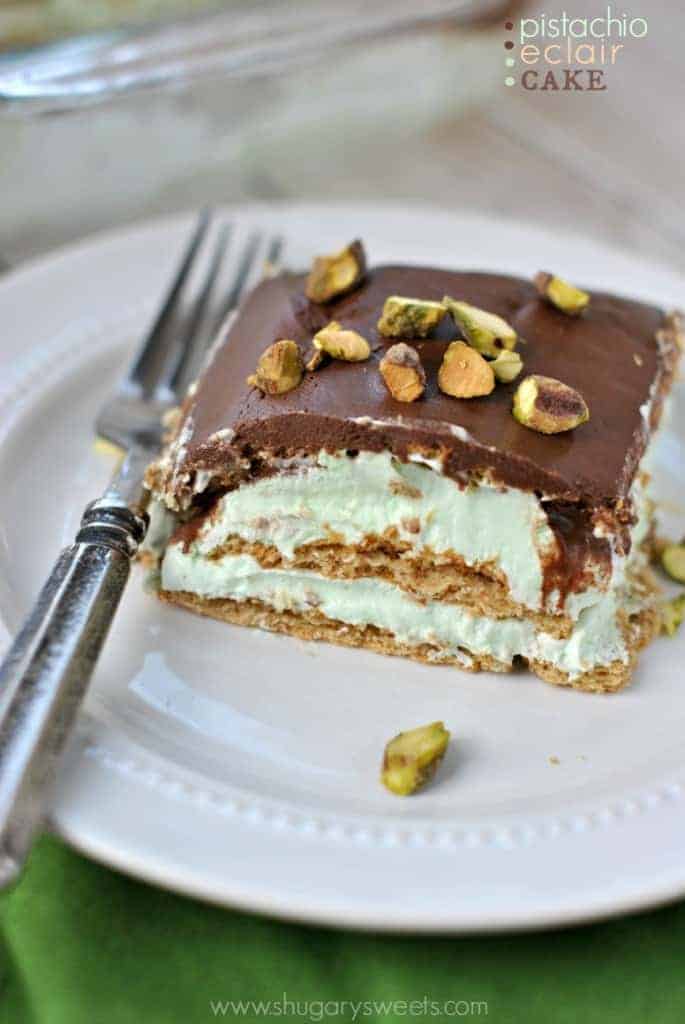 I am obsessed with eclair cakes. It could be because they are so easy to whip up, it could be because they don't have to bake.
But mostly, it's because they are delicious.
Growing up my mom used to surprise us with giant pudding parfaits. She would take chocolate pudding and vanilla pudding and swirl them in great big shake glasses and top them with cool whip. There was always one for each of us.
Occasionally she would use different puddings, and I always loved it when there was pistachio.
I'm such a sucker for pistachio pudding. I love the creamy texture, the little bits of pistachio nuts, the color!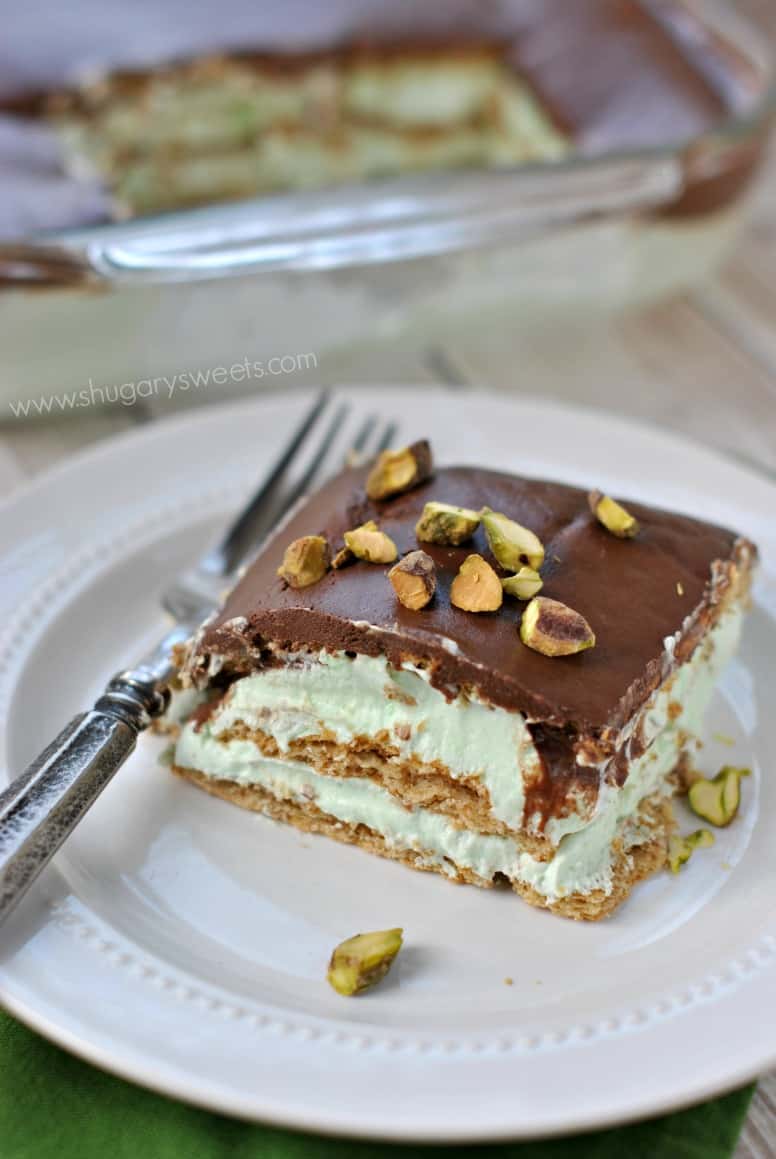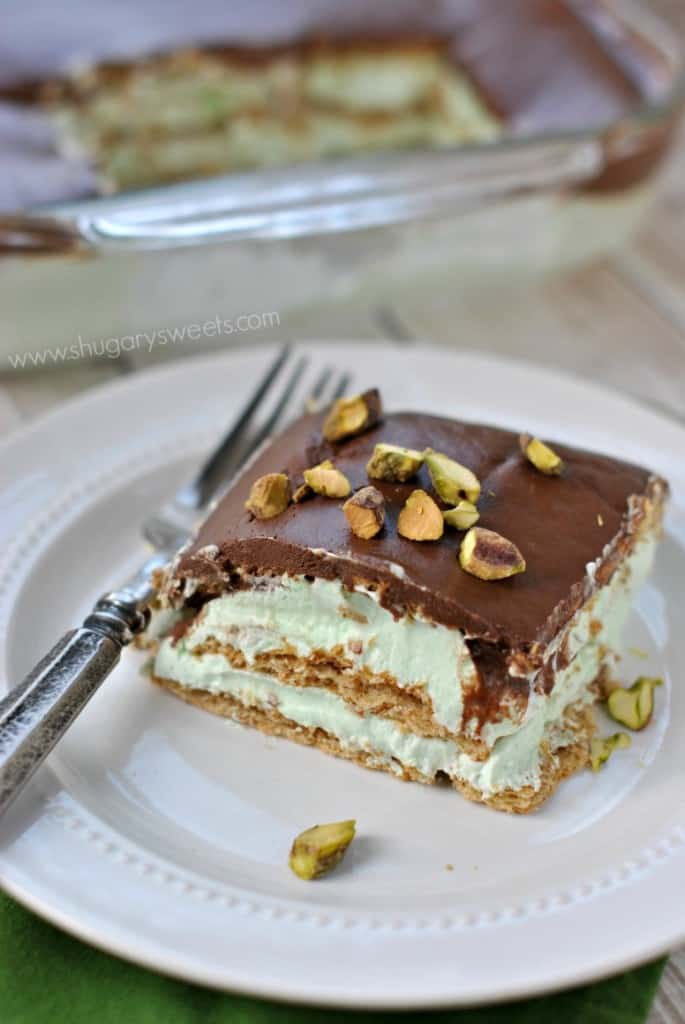 Today's eclair cake recipe using pistachio pudding as the main flavor. I love to make this before going to bed, refrigerating it all night, and all the next day and enjoying it for dessert. I like my graham crackers to fully soften! However, I have totally eaten it immediately after making it too. The crunch grahams give it a completely different texture!
As for the frosting, there are a few options.
make your own milk chocolate frosting (like I did in this recipe)
spread on a can of milk chocolate frosting
spread on a can of MELTED milk chocolate frosting
I did option 3 for today's recipe. Normally I would make my own (it's my favorite way, by far)…but sometimes you don't have time or ingredients. Spreading on a can of frosting works just fine in a pinch. HOWEVER, taking that can of frosting and melting it in the microwave for one minutes results in a whole different texture. You get a fudgy, creamy frosting that once refrigerated takes on a rich chocolate flavor! Only do this option if you will have time to refrigerate for up to 3 hours. ENJOY!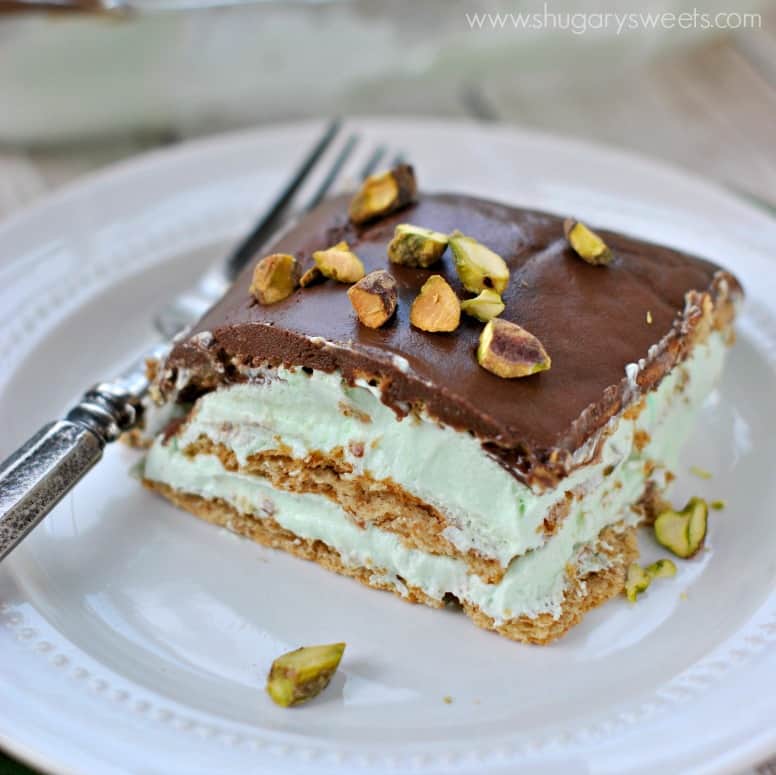 Connect with Shugary Sweets! Be sure to follow me on my social media, so you never miss a post!
Pinterest | instagram | Bloglovin'
Love Eclair Cakes?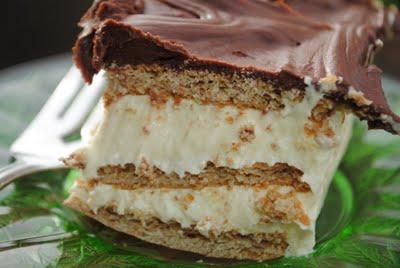 Chocolate Eclair Cake: classic, original with homemade frosting!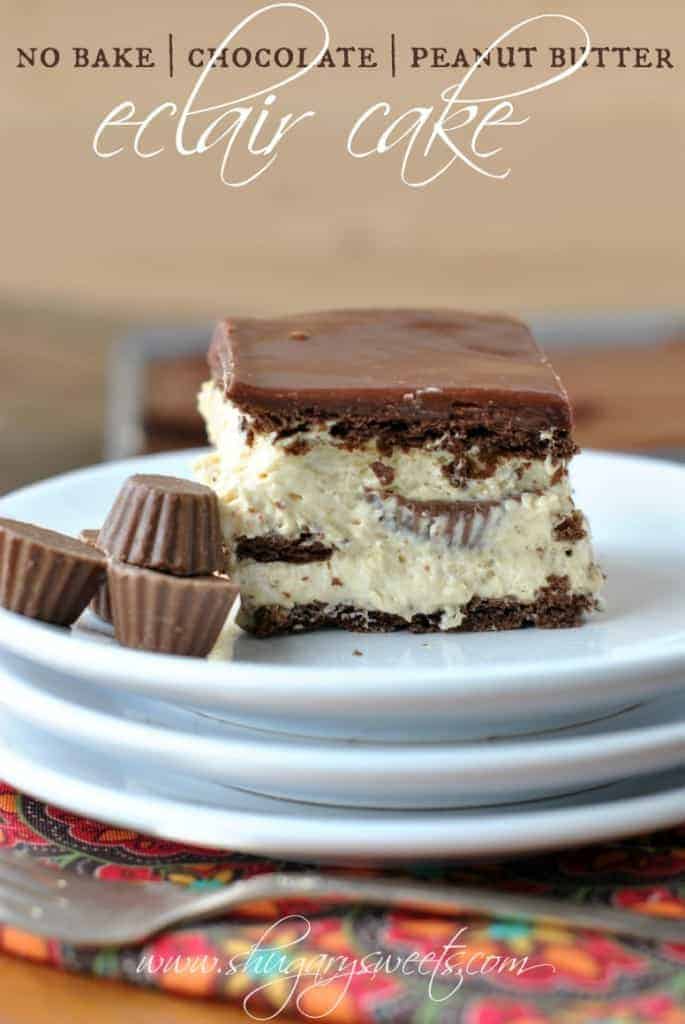 Chocolate Peanut Butter Eclair Cake: filled with Reese's PB Cups!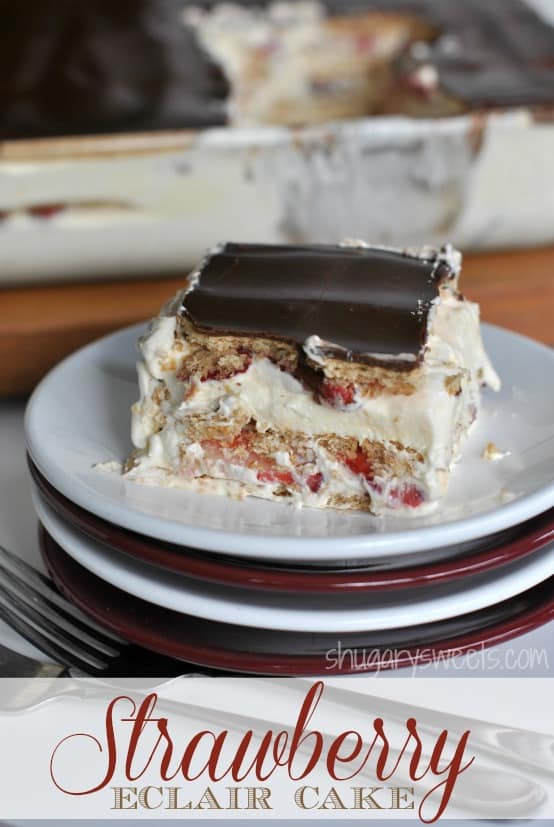 Strawberry Eclair Cake: cheesecake pudding filling with fresh strawberries!
Favorite Eclair recipes from around the web: