Delicious, no bake Pistachio Eclair Cake is the perfect dessert at the end of the day! With layers of graham cracker, pistachio pudding, and fudgy chocolate, it's an easy no bake treat!
Love no bake cakes? Our strawberry eclair cake recipe is always a hit. Or give our ice cream cake recipe a try next!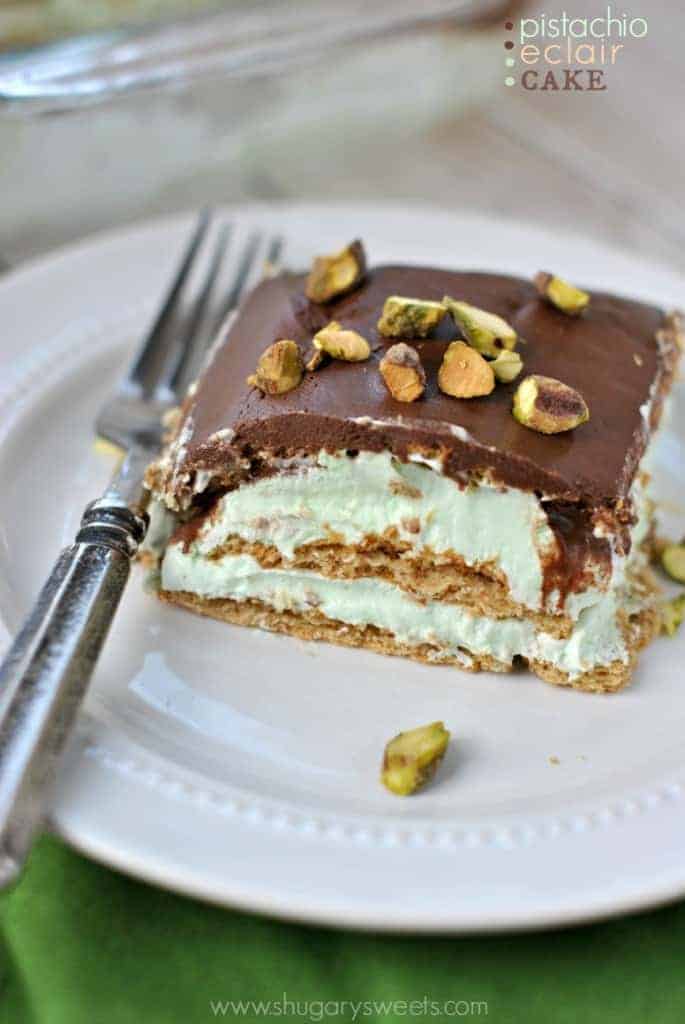 Why this Cake is Best
Today's eclair cake recipe using pistachio pudding as the main flavor. I love to make this before going to bed, refrigerating it all night, and all the next day and enjoying it for dessert.
I like my graham crackers to fully soften! However, I have totally eaten it immediately after making it too. The crunch grahams give it a completely different texture!
As for the frosting, there are a few options.
make your own milk chocolate frosting (like I did in this eclair cake recipe)
spread on a can of milk chocolate frosting
spread on a can of MELTED milk chocolate frosting
I did option 3 for today's recipe. Normally I would make my own (it's my favorite way, by far)…but sometimes you don't have time or ingredients.
Spreading on a can of frosting works just fine in a pinch. HOWEVER, taking that can of frosting and melting it in the microwave for one minutes results in a whole different texture. You get a fudgy, creamy frosting that once refrigerated takes on a rich chocolate flavor!
Only do this option if you will have time to refrigerate for up to 3 hours. ENJOY!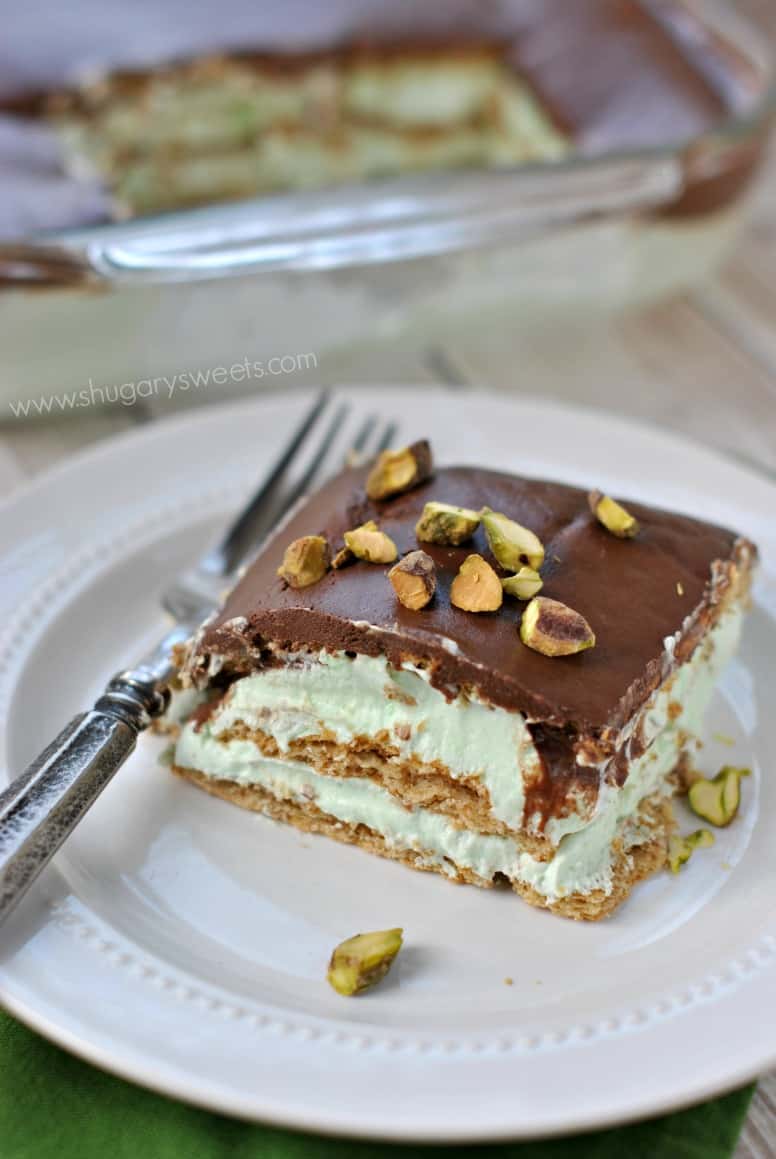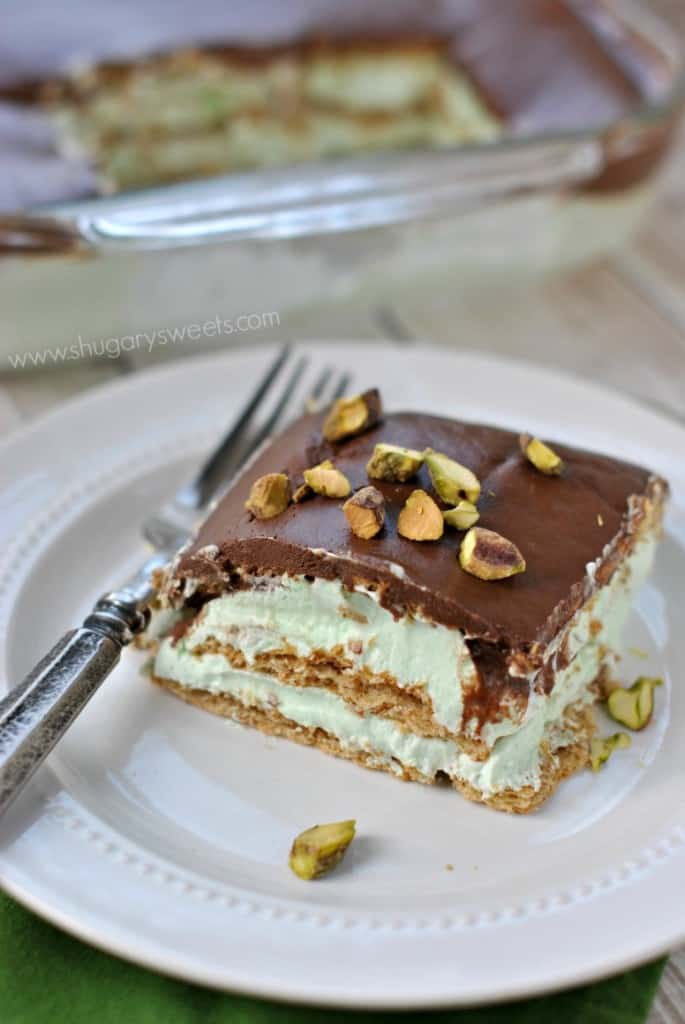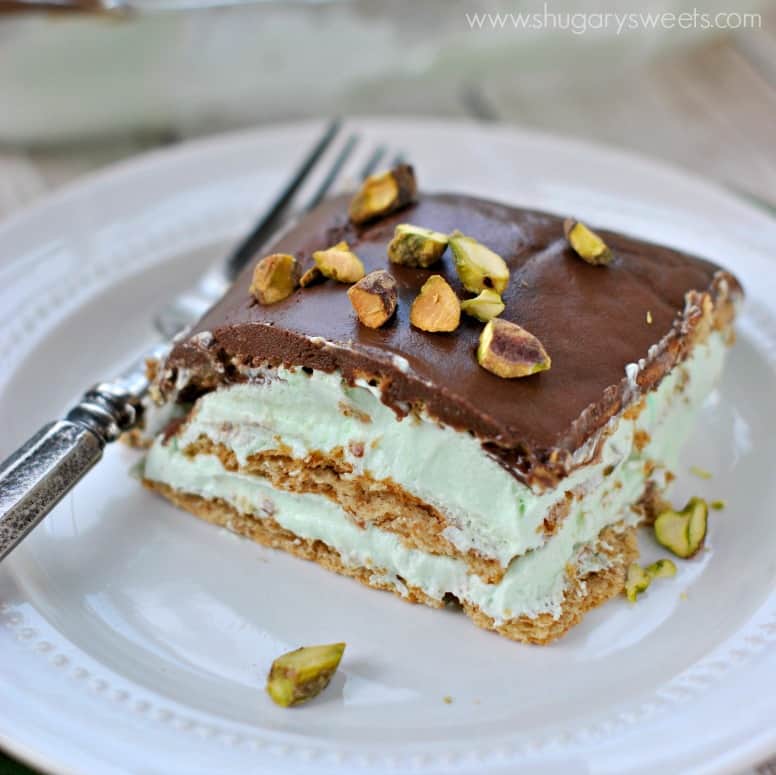 More Cake Recipes