These Banana Chocolate Chip muffins are full of flavor, with much less fat than the traditional version. Perfect if you're watching what you eat, but still crave delicious food!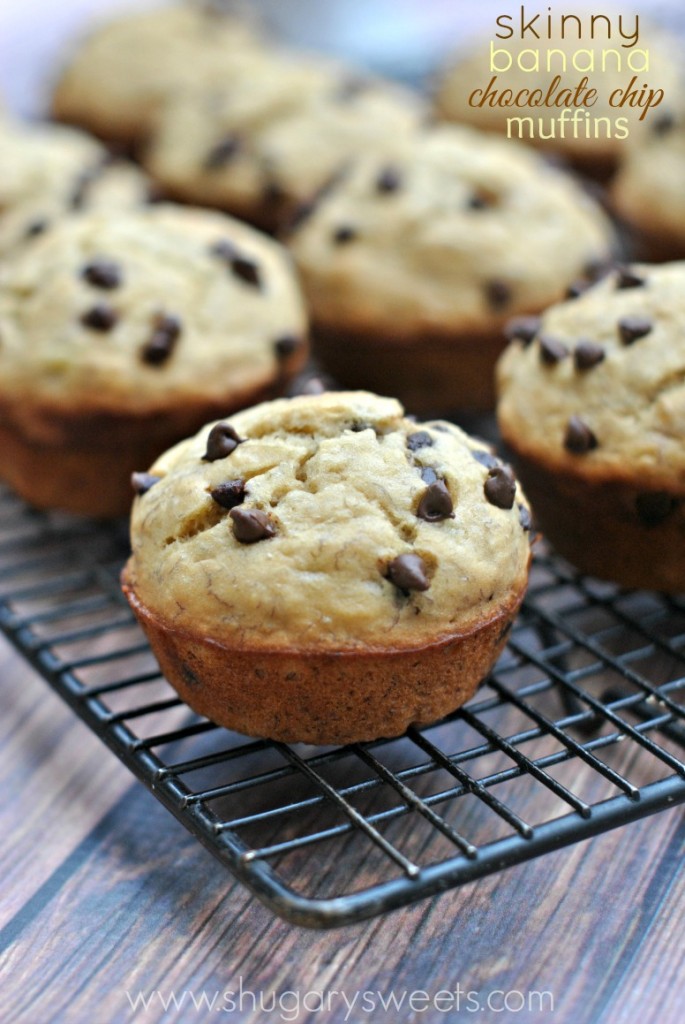 My workouts are still going strong! You may remember from instagram I made these muffins several months ago! It took so much willpower to hold off on sharing this recipe. It also took me several tries to get this recipe perfect.
I didn't want a dense, dry, low fat muffins. I wanted a muffin that was lower in calories and fat, but still sweet and delicious!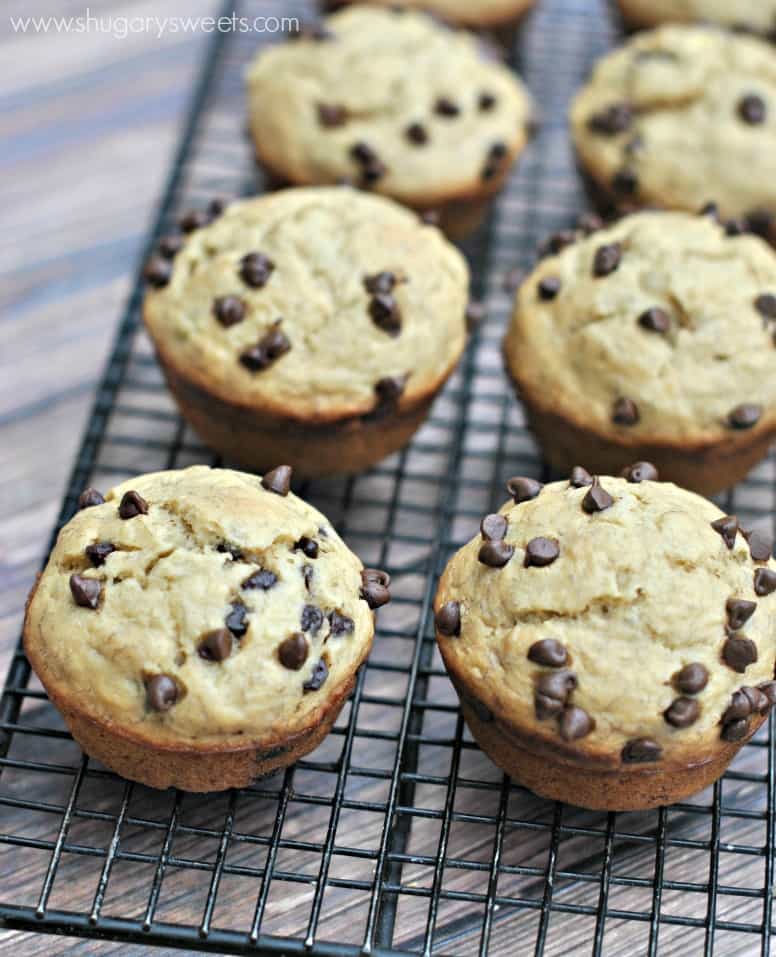 My family LOVES muffins, and they of course expect sugary, delicious muffins from my kitchen. Can you believe no one complained when these healthier muffins were brought out for breakfast? They are so full of flavor and the texture is perfect.
The extra chocolate chips are just the sweetness these muffins need, and the bananas give great texture and moisture to these muffins! I know I've said it before, but baked goods with my morning coffee are such a treat. I'm not one to enjoy eggs or oatmeal, I've tried. So instead, I'll enjoy these no guilt muffins with my coffee! Who's with me?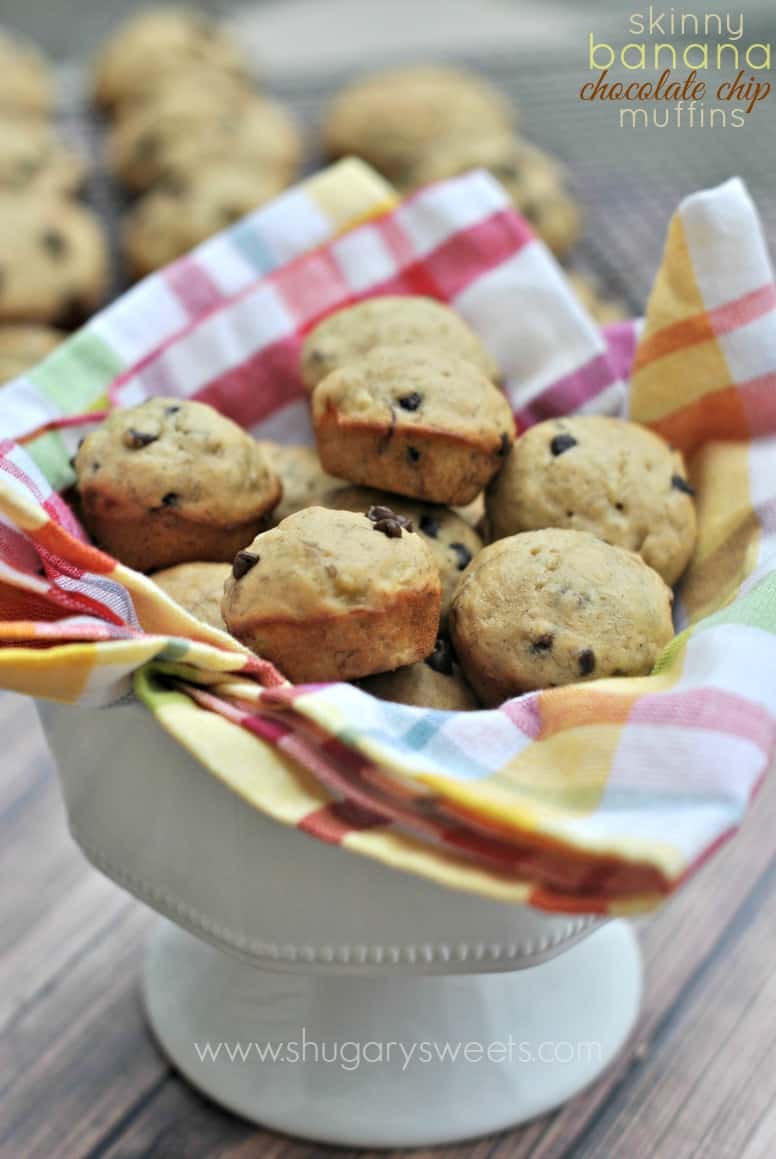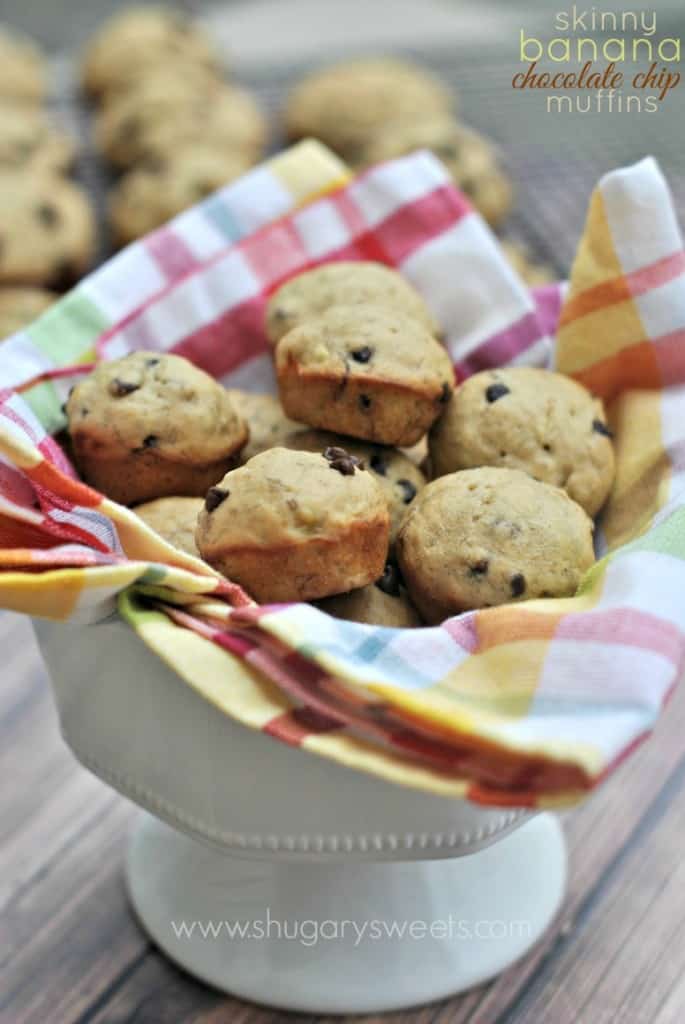 I even made an extra batch of mini muffins. In case anyone asked! These muffins are great for the freezer too, if you want to work on portion control!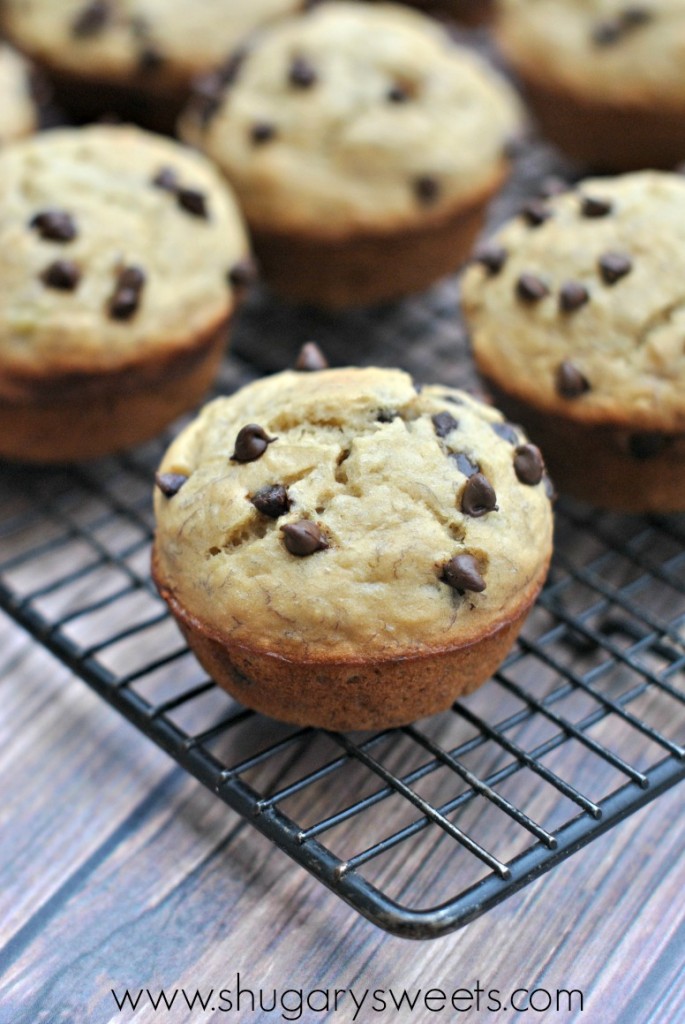 Connect with Shugary Sweets! Be sure to follow me on my social media, so you never miss a post!
Pinterest | instagram | Bloglovin'
Love Muffins? Here are a few of my favorite recipes…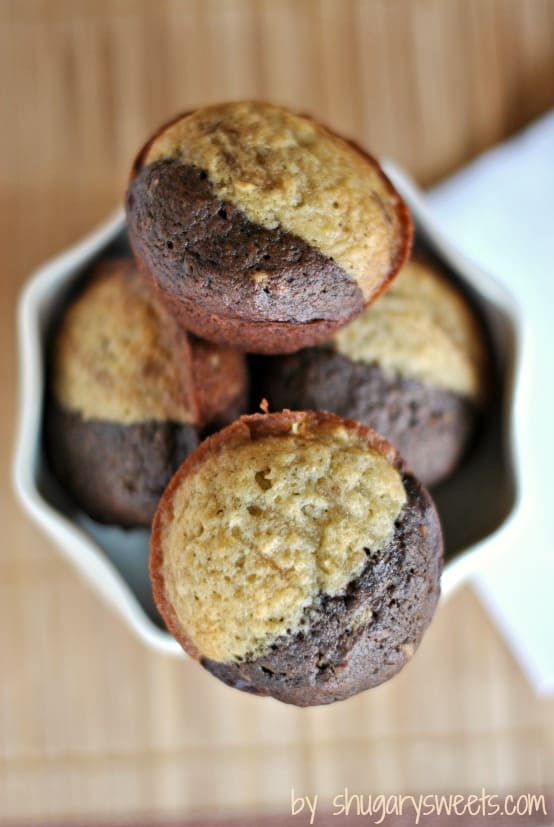 Chocolate Banana Muffins...easy and delicious, full of flavor!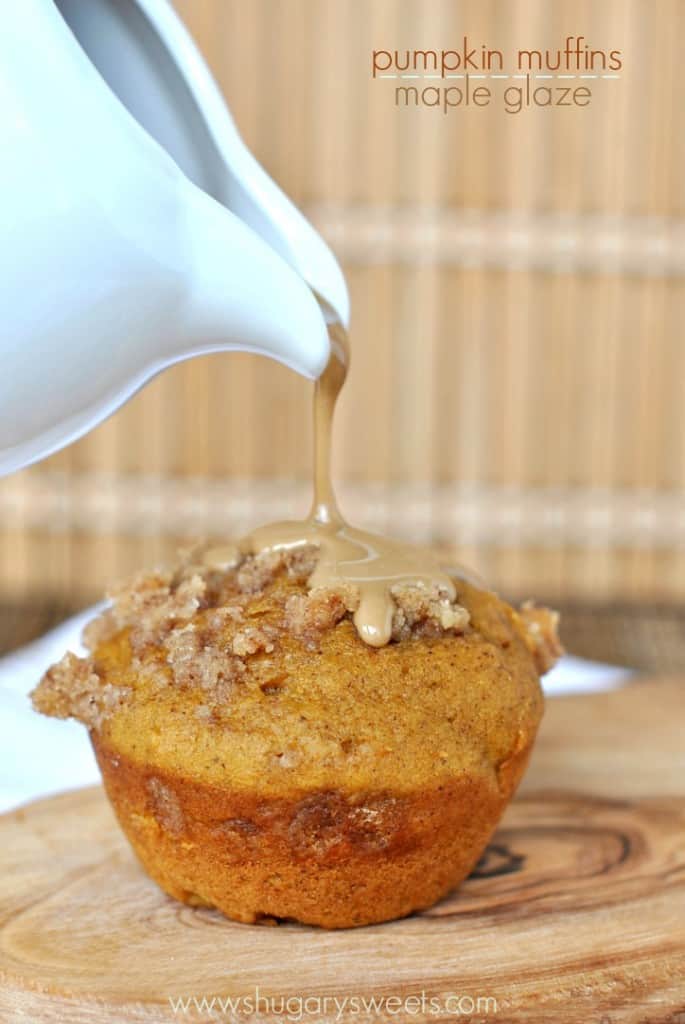 Pumpkin Muffins with Maple Glaze…these are so good, don't forget the streusel on top!
Speaking of pumpkin…don't forget to give these Skinny Pumpkin Energy bites a try!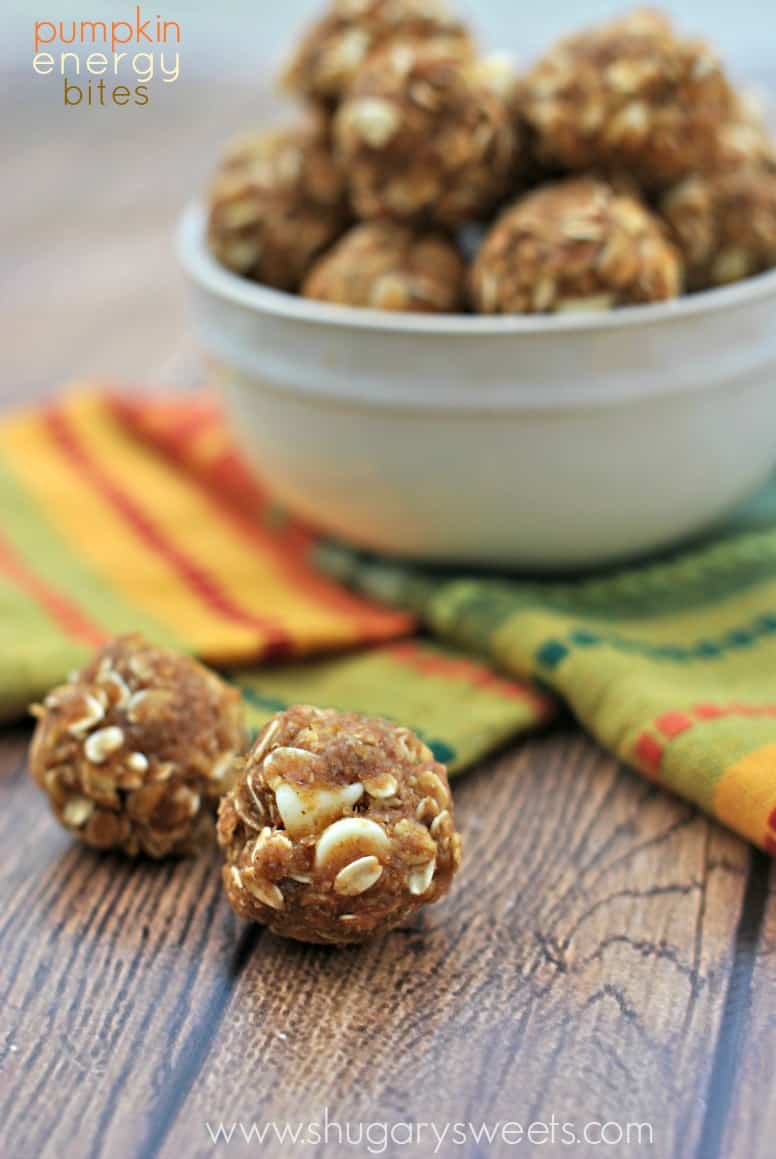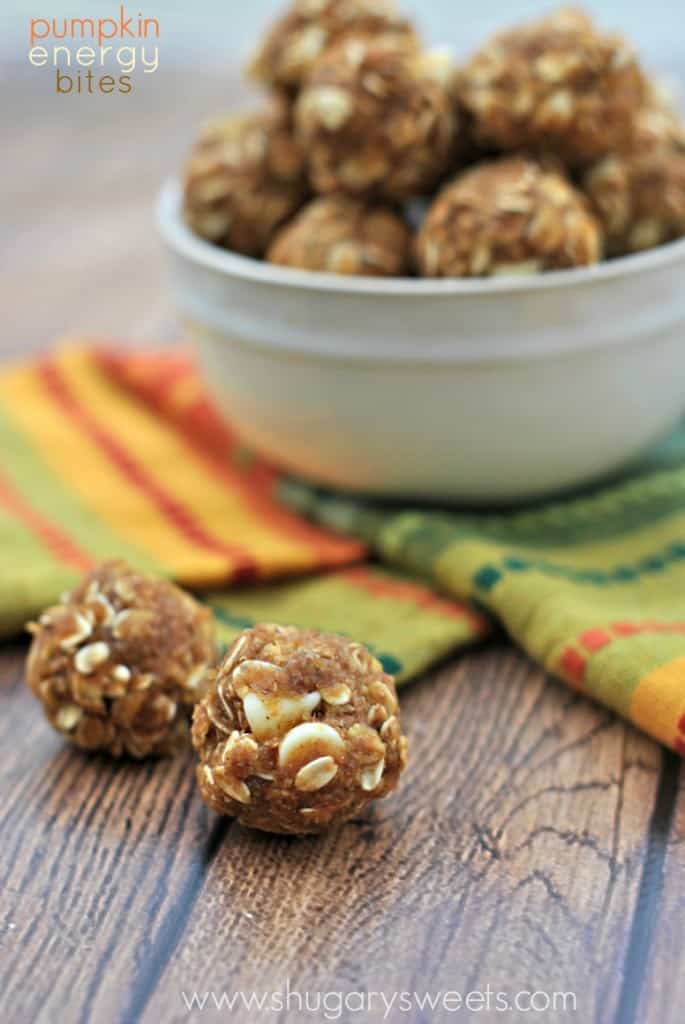 Still looking for more muffin recipes? I've got you covered with my "Breakfast Table Goodies" Pinterest board!