This is the perfect dip to serve on Valentine's day! It's a chocolate chip cheeseball with toffee chips mixed in and then covered in holiday sprinkles! My kids are requesting this dip as their after school snack on Valentine's Day! And apples are the perfect dipping tool, too!
Need more holiday inspiration? Try our Valentine Brownies or Cherry Puppy Chow next!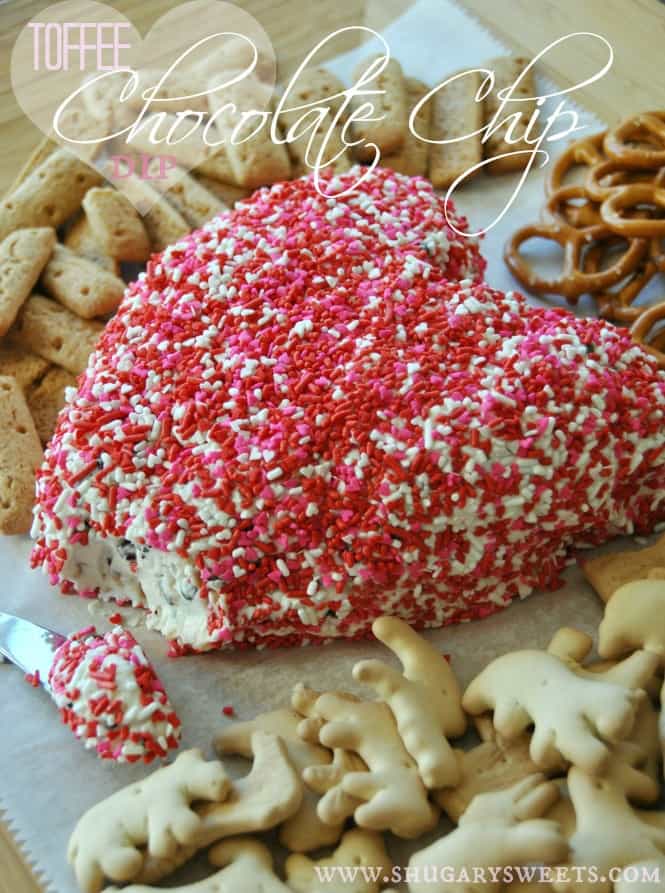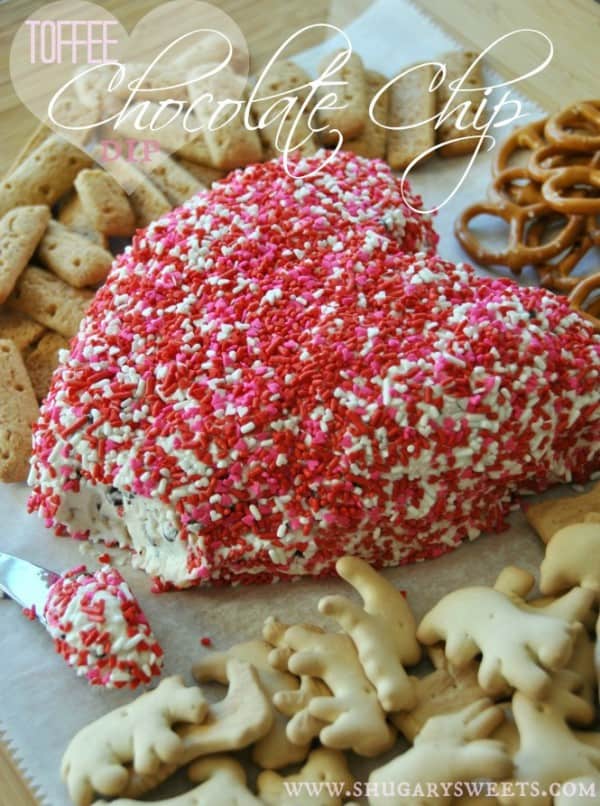 A few weeks ago we had company coming over and I made two dips. My Reese's Peanut Butter Dip and this Valentine's Day dip. Hopefully my friends are getting used to the idea that we eat holiday treats a month before the actual event.
This toffee chocolate chip valentines day cheeseball recipe was very easy to make. Unlike the Reese's Dip, you want to refrigerate this one for an hour or two to let the cream cheese, butter and sugars harden a little bit. That way you can shape it and cover it with sprinkles.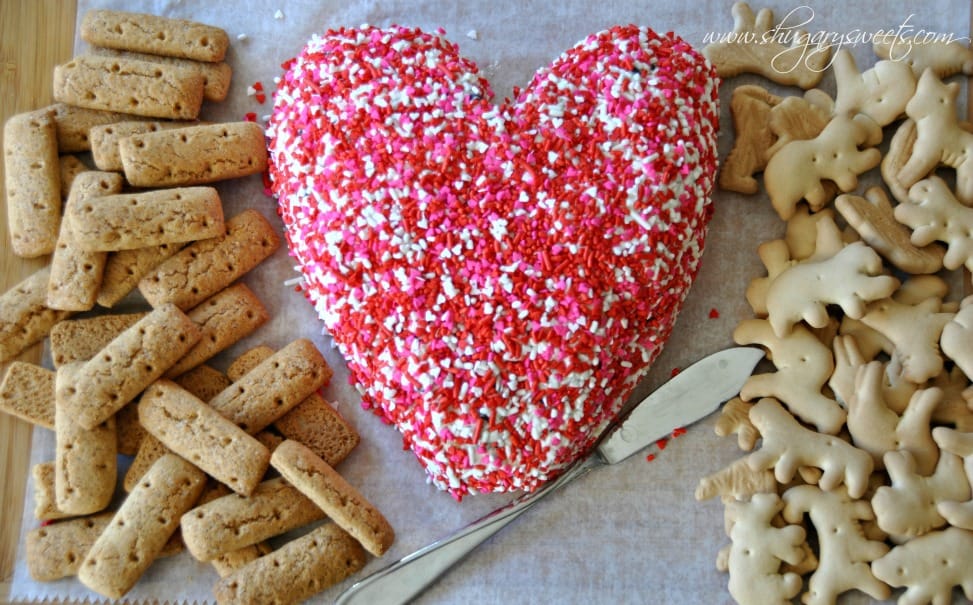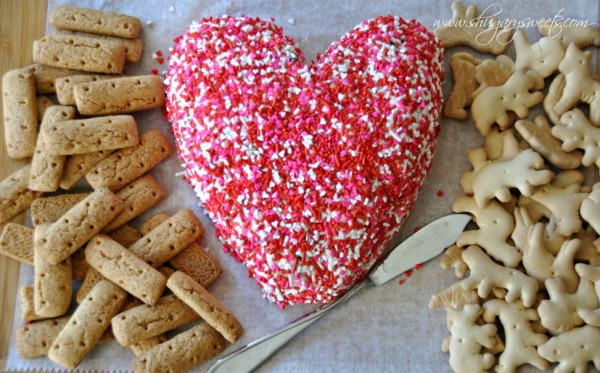 How to make a Chocolate Chip Cheese Ball
In a big mixing bowl combine softened cream cheese and butter. Beat until fluffy for about 3 minutes.
Add sugars and beat until completely blended. Fold in chocolate chips and toffee bits.
Wrap mixture in plastic wrap and stick it in the refrigerator for 1 1/2 hours. I laid a piece of parchment paper on my serving dish and removed the cheeseball from the wrap and put it on the paper. I then patted the sprinkles onto the cheese ball.
Yes, my hands were sticky. Yes, sprinkles fell off and went all over the serving plate. When it was done, I tilted the plate and let the sprinkles fall off onto another plate on the counter. I saved my sprinkles (they were perfect to use in homemade confetti cupcakes). You could throw them away though, or repeat the patting process with them!
At this point, EAT. I used pretzels, animal cracker and graham sticks to serve. However, the leftovers were great with apple slices! I wish I had served apples in the first place! The toffee bits in this dip really stood out and made it irresistible! So addicting!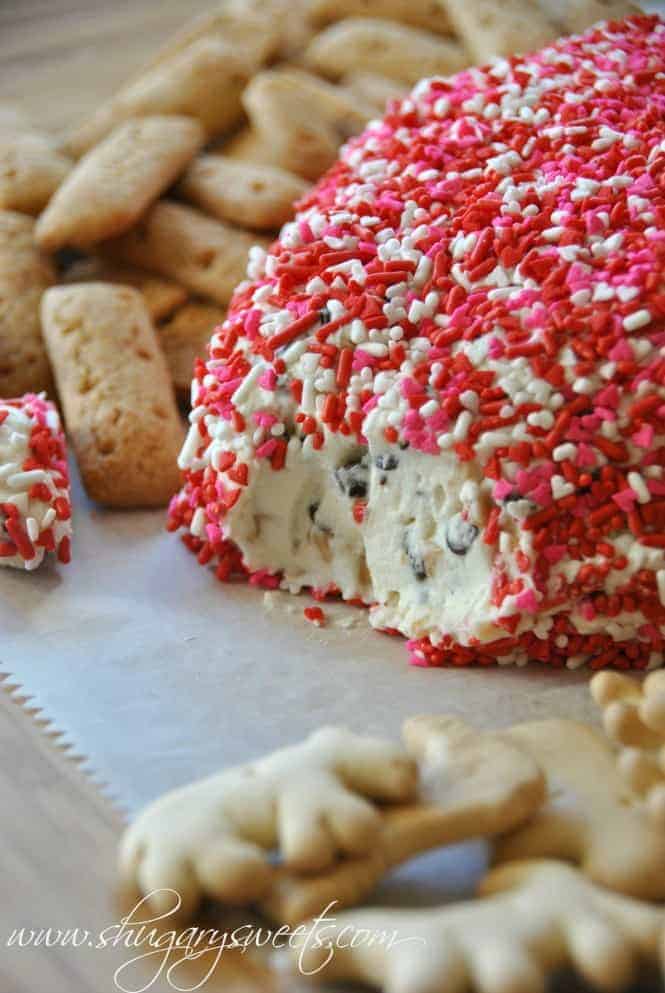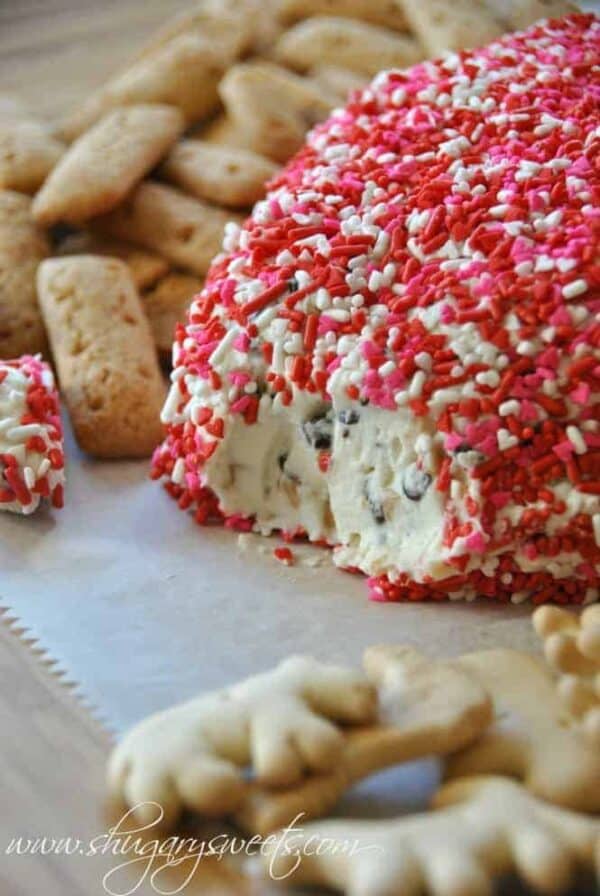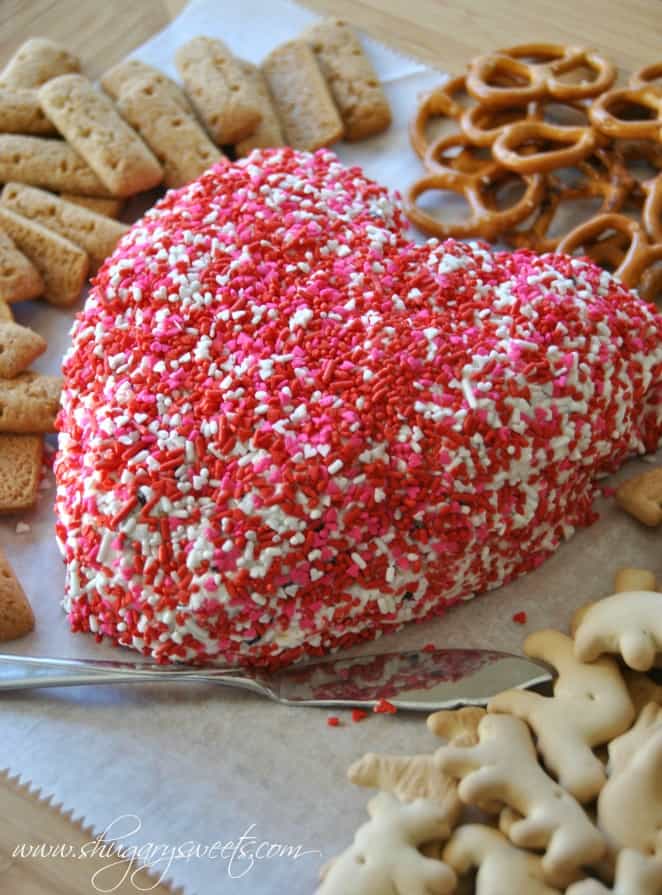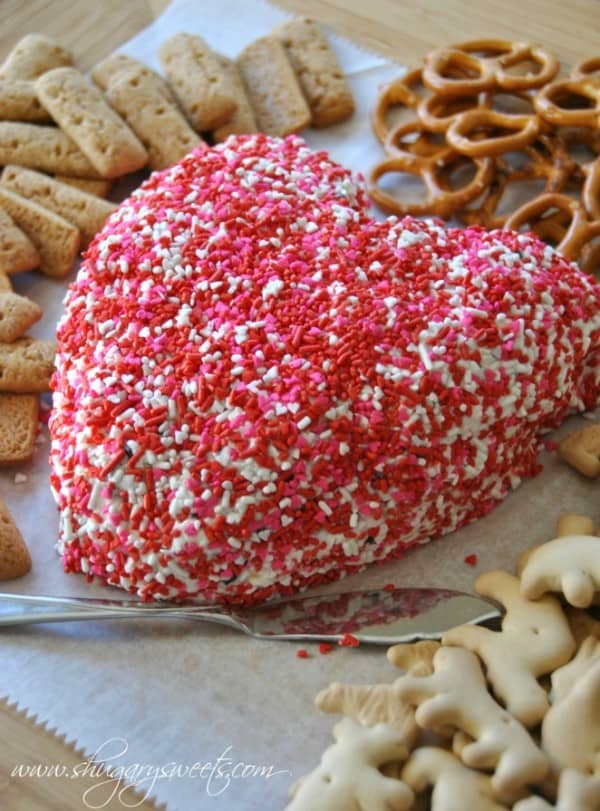 More Cheese Ball Recipes