Enjoy the fall Apple harvest with this flavorful Apple Pie Poke Cake. It's the perfect summer to fall transition recipe!
Be sure to sign up for my email…new recipes in your inbox!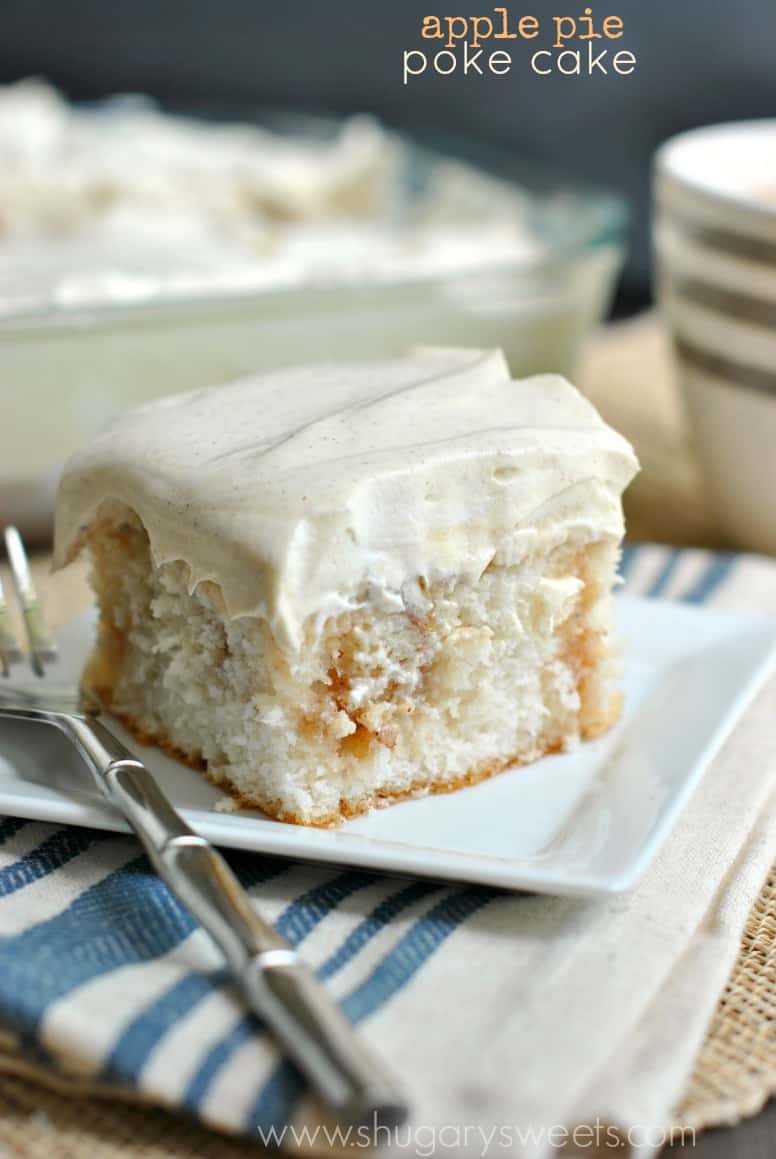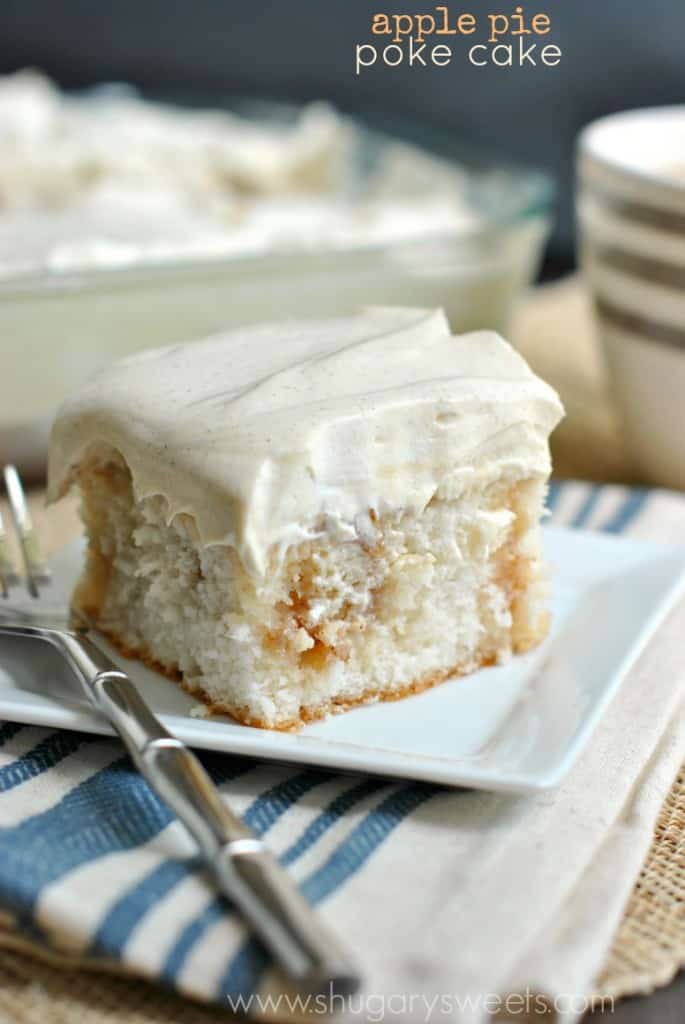 Would you believe me if I said this is my favorite dessert?
I guess I probably claim that often around here. I try to hold out on the TRULY most deserving, and I've got to be honest guys. This cake is a hands down winner.
I don't know what the weather has been like in your next of the woods, but a few weeks ago (when I made this cake) it was cool. Like, I had to put a hoodie and jeans on in the evenings type of cool. Which is definitely not the normal weather for Chicago in August.
And now this week we are being drowned in humidity with 90 degree temperatures (which is more normal and expected).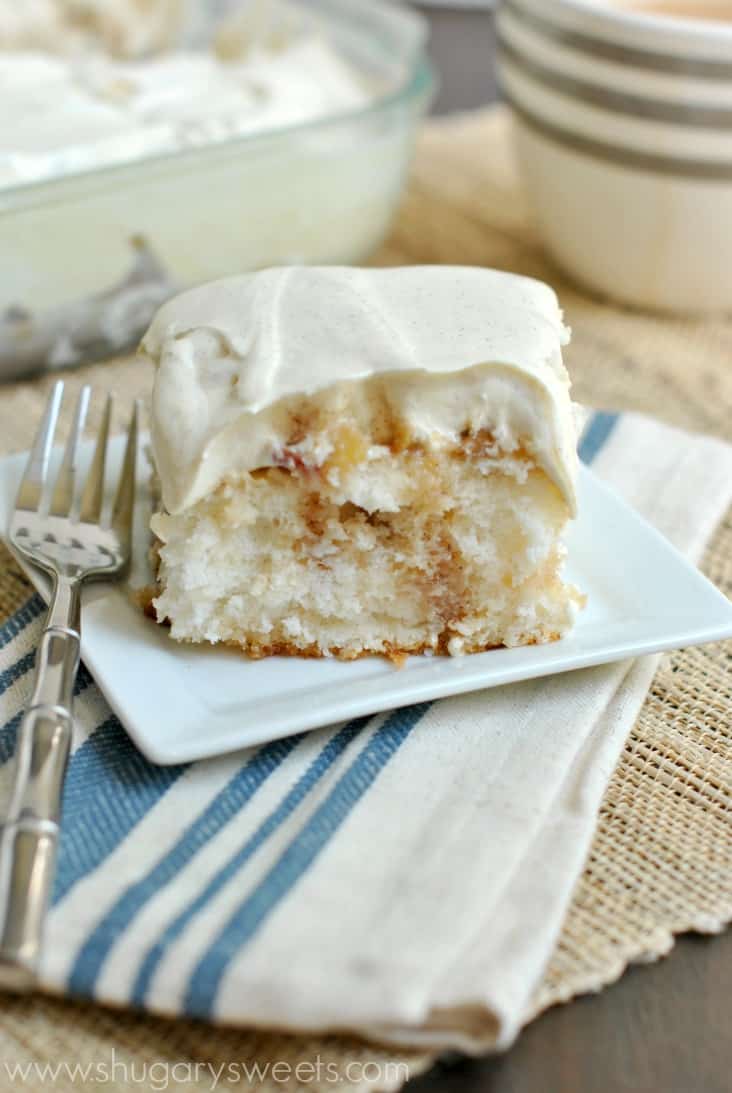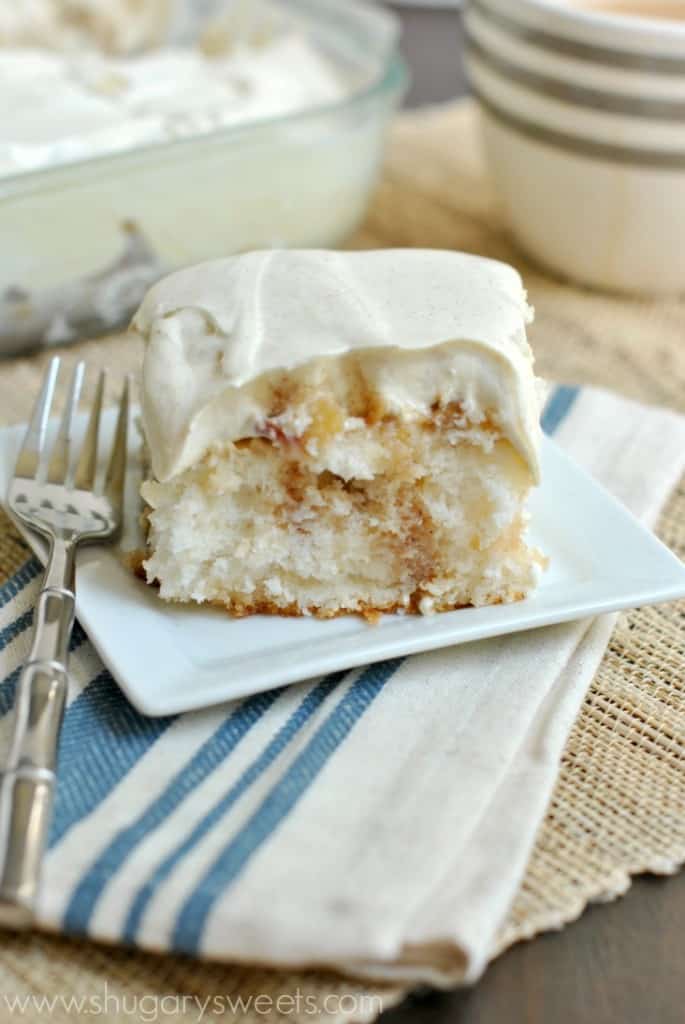 As one of the Crunch Pak bloggers (along with my good friend Jocelyn), I was asked to create a delicious Apple treat this month for their blog.
If you haven't jumped on the Poke Cake bandwagon, I suggest you do this soon! You may remember this Banana Split Poke Cake recently, this Coconut Pudding Cake from the Spring, and one of my favorites, this dense Banana Caramel Poke Cake from last summer.
Making the perfect poke cake is easy.
Start with a box of cake mix. I usually do a white mix so that the color of your pudding or mix-ins will shine through. Although a chocolate poke cake is certainly something to behold as well.
When the cake comes out of the oven, you have several options. You can do a gelatin poke cake, like this strawberry JELL-O cake. Or you can just make pudding poke cake like the Coconut version I mentioned. Or, go all out, and grab the can of sweetened condensed milk. This creates an over the top, slightly dense, sweet cake.
Today's version is one with sweetened condensed milk. I also used a bag of sliced Crunch Pak apples (because I seriously love the convenience and taste of their apples) to create a quick cinnamon apple topping. I kept the skins on my sliced apples: a/because I am lazy and b/because I love the chewy apple with the moist cake! Top this cake with a pudding/Cool Whip mixture with some added cinnamon. You won't be disappointed.
***Want the recipe? Please head on over to the Crunch Pak blog and check it out! Say hello while you're there too!***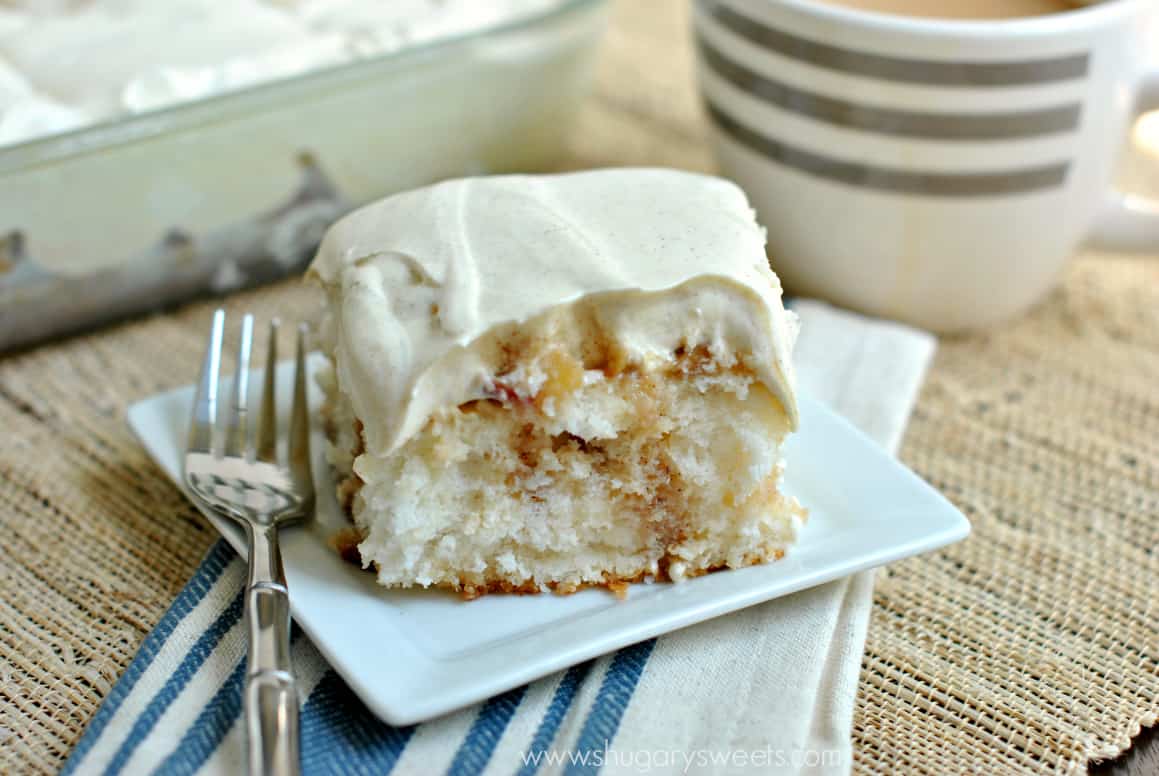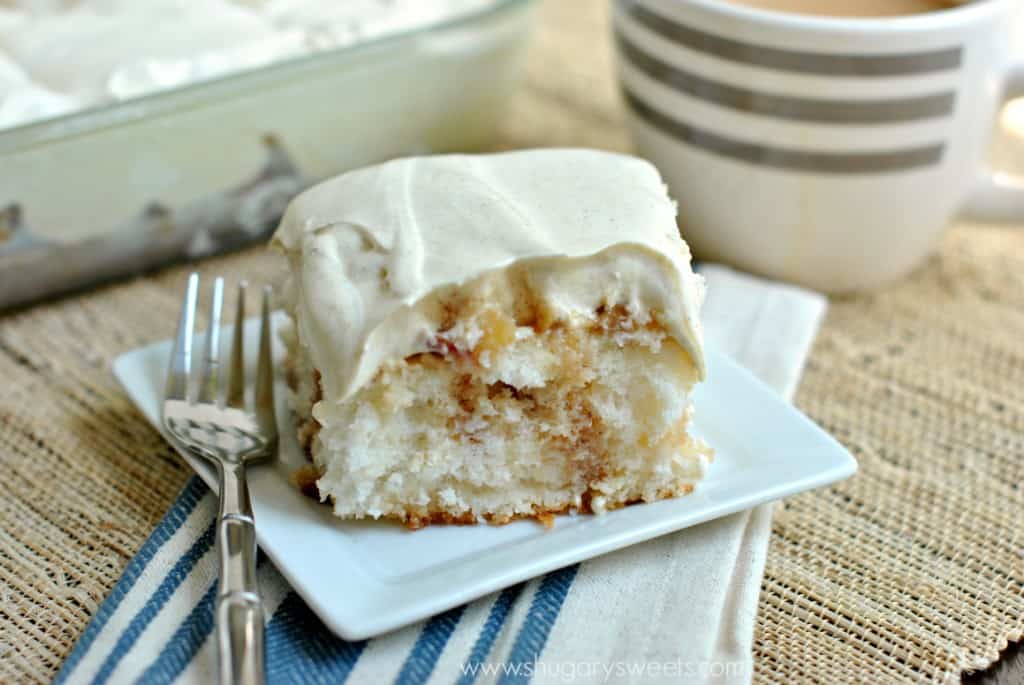 **I am part of the Ambassador program with Crunch Pak apples. While I have been compensated for this recipe, all opinions are 100% my own**