Looking for a delicious snack for game day? This Bean Dip or Texas Caviar recipe is not only colorful, but packed with flavor!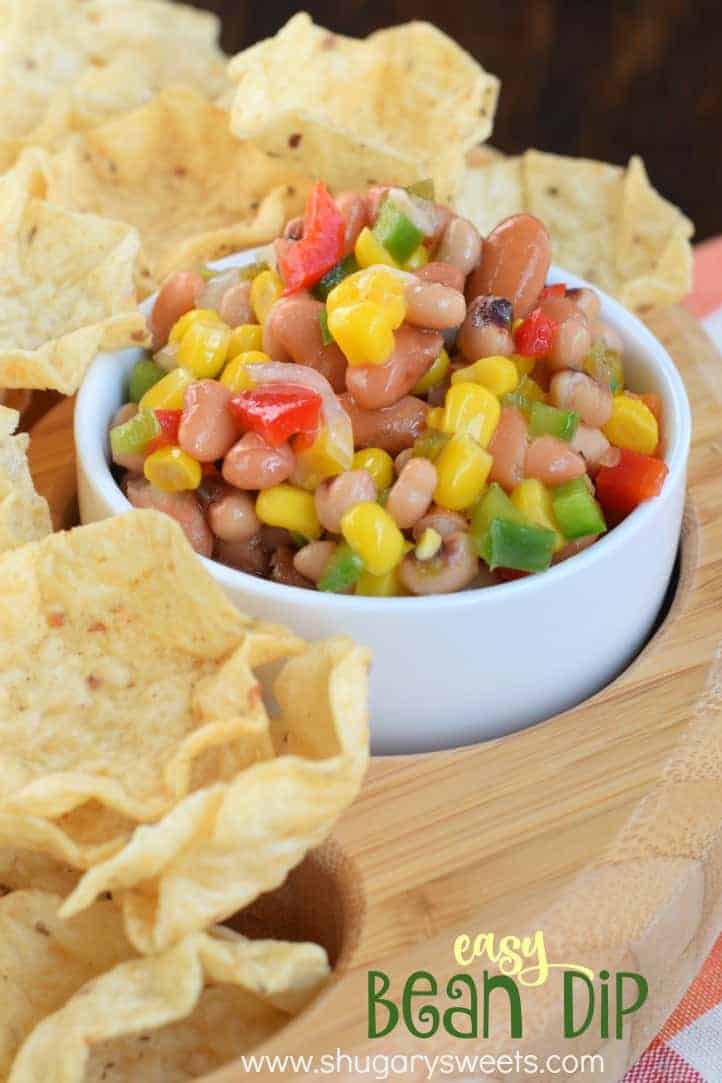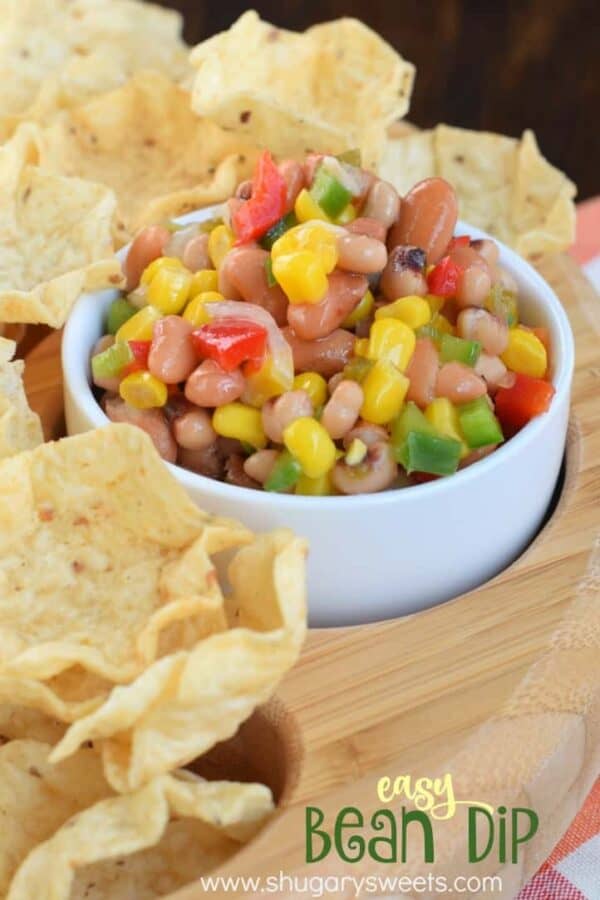 One of the best parts of this recipe is it can be made in advance. And, secondly, it feeds a crowd! I've kept this in my fridge for up to a week, nibbling daily (it's dangerous!). I think it would be great on a salad. Or over fish. Still have leftovers at the end of the week? Make a taco soup and toss this in (after draining the liquid).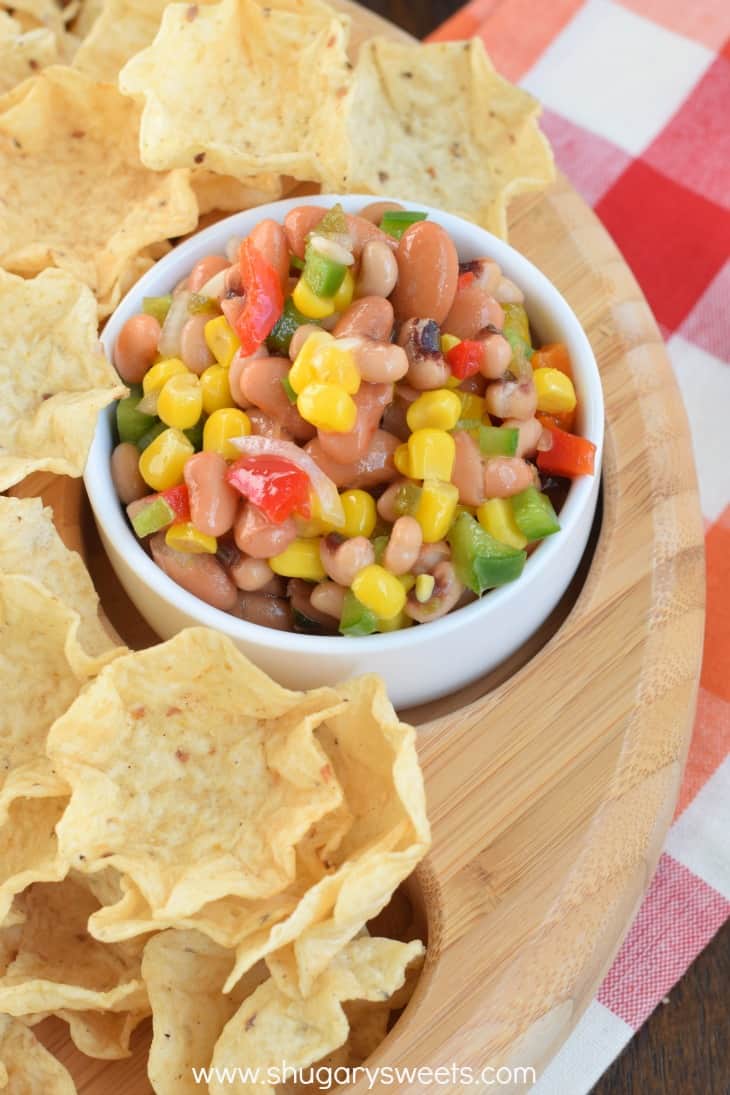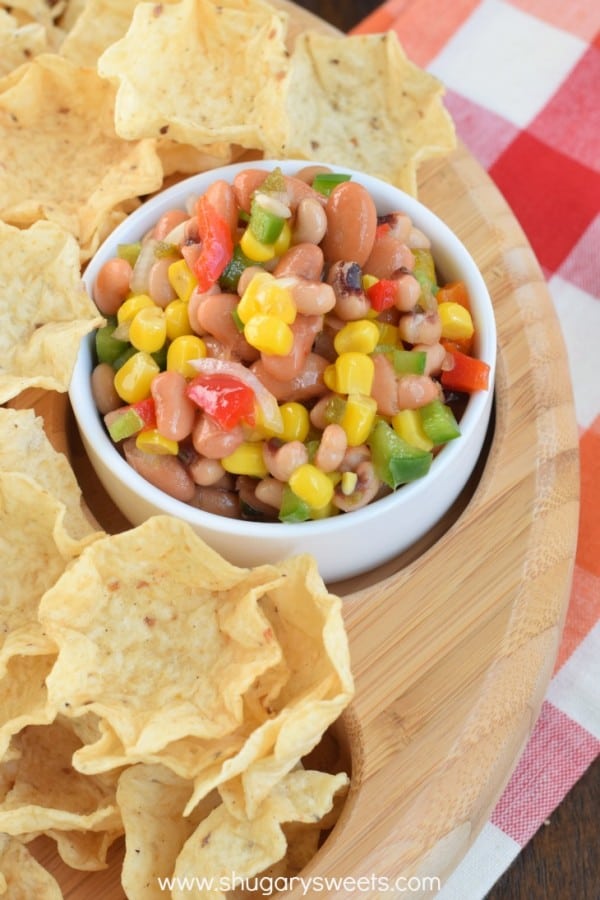 PS. If you try this recipe, please leave a STAR rating in the recipe card below. I love your feedback! Connect with me on social media by following me on Instagram, Facebook, or Pinterest.