This copycat Panera Strawberry Salad recipe is loaded with fresh berries and candied pecans. Tossed with a sweet homemade lemon poppy seed dressing, it's the perfect fresh salad warm summer days!
If you think salad is boring, you haven't eaten salad at my house. Spinach and Bacon Salad and Mexican Street Corn Salad are two more favorites that can turn anyone into a salad lover!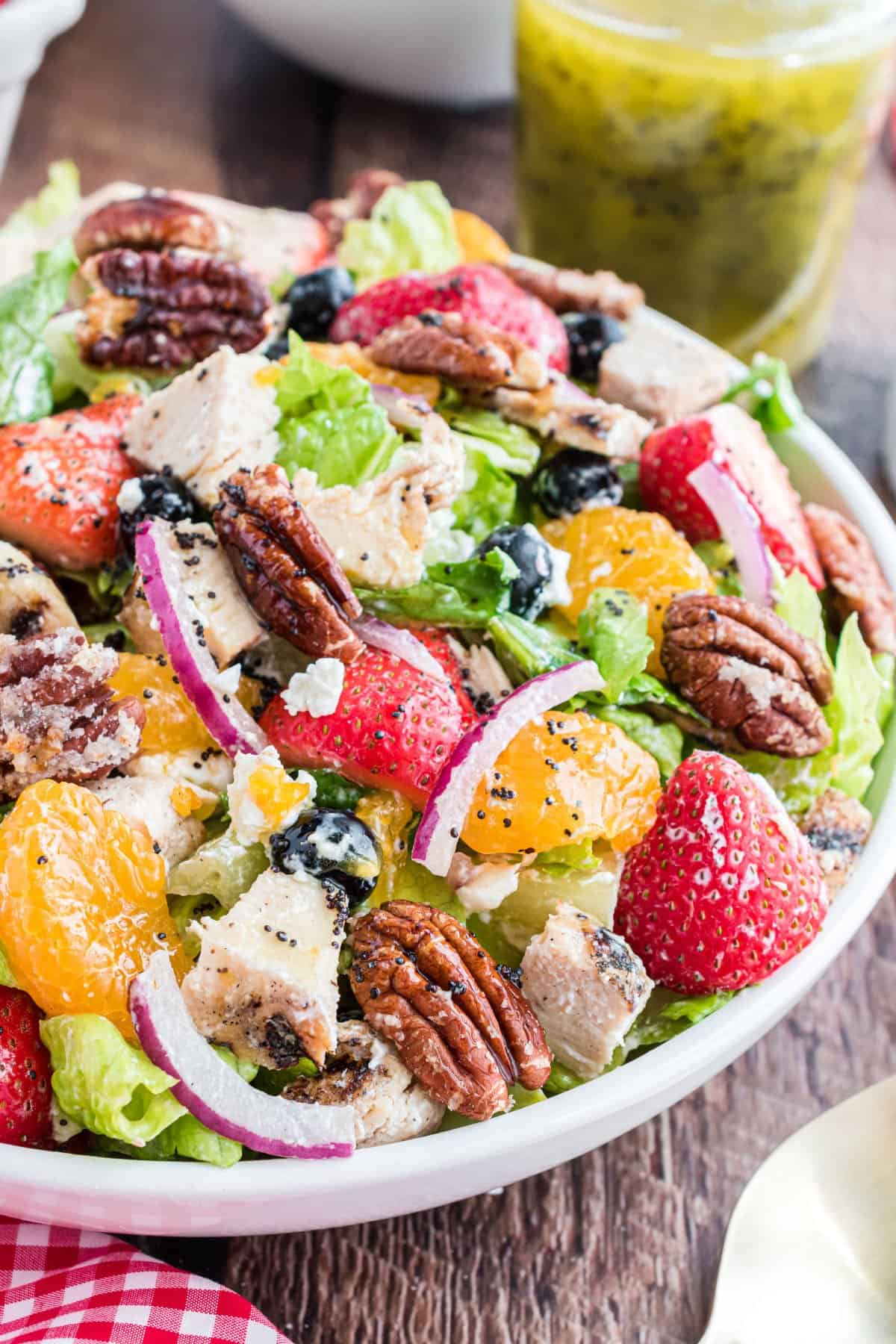 Why This Salad is Best
If you like green salads with fruit, you just might become obsessed with this Strawberry Pecan Salad. This sweet salad is based off our favorite Panera Strawberry Poppyseed Salad recipe!
We love making this salad after a trip to the farmer's market for fresh fruits and veggies. It's an easy, tasty way to fill your plate with all that good-for-you produce! And it's so full of color!
If you love our spinach salad, you can swap out the romaine in today's strawberry salad for spinach to give you a delicious, hearty meal.
Ingredient Notes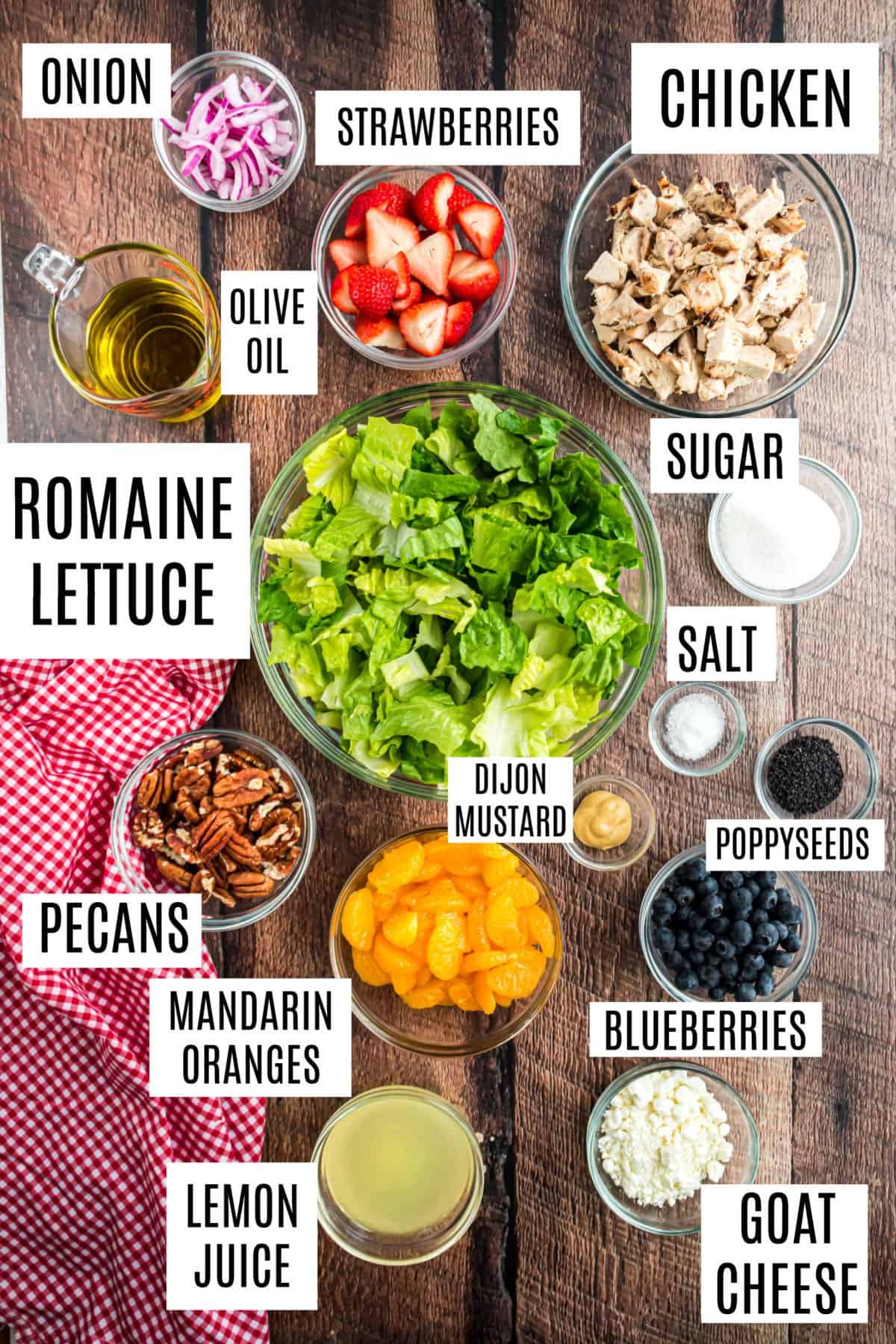 What I love about this fresh salad recipe is how versatile it can be. LOVE mandarin oranges? Add more. Hate goat cheese? Swap it out for feta. Here's an overview of your key ingredients.
Salad Tips and Tricks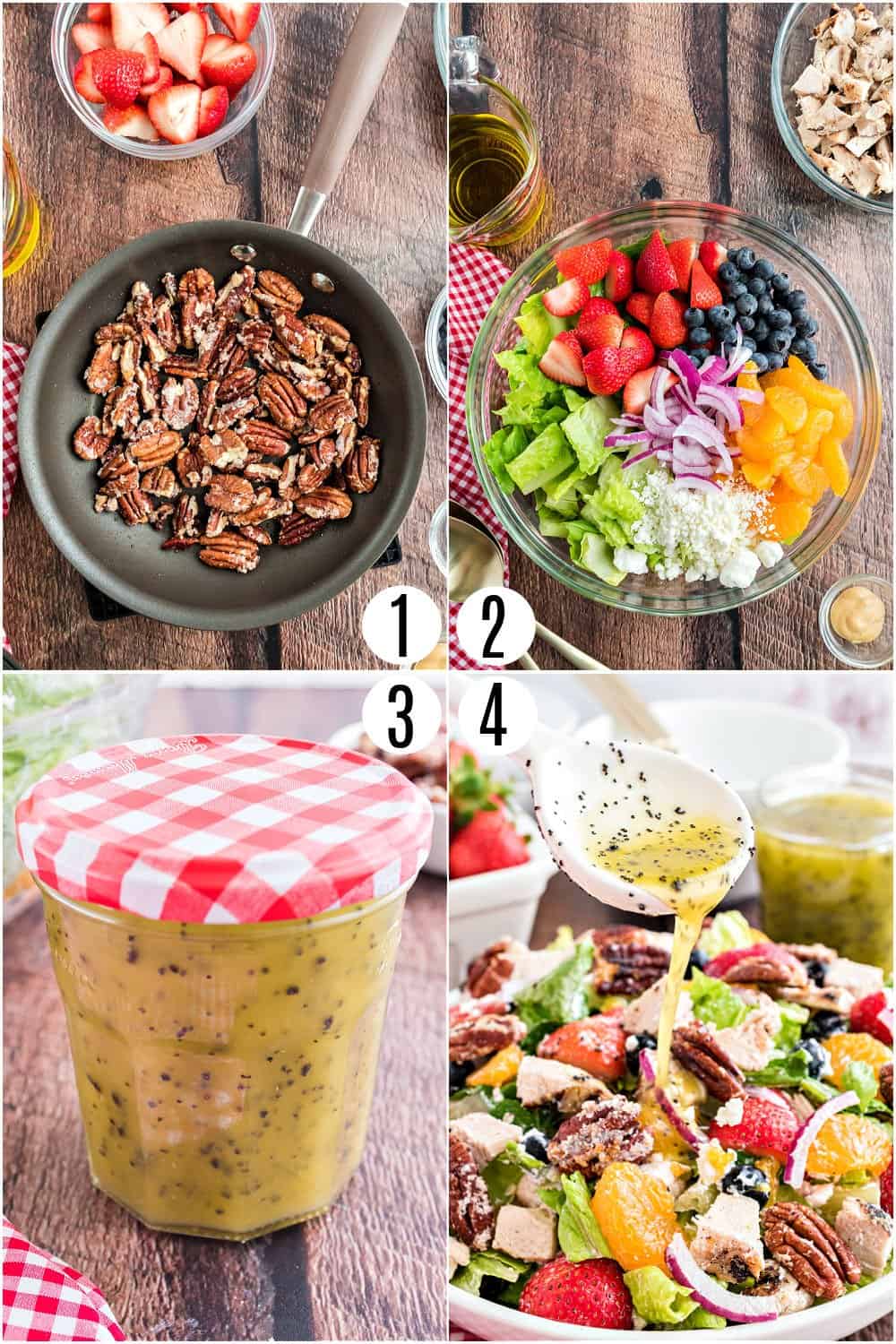 Recipe FAQs
Can I use frozen berries?
I don't recommend frozen berries for this recipe. They release a significant amount of moisture as they thaw which would make your salad mushy. This is one recipe where fresh berries are a MUST!
What side dishes go well with Strawberry Pecan Salad?
We often enjoy this salad as a one-bowl meal on its own. It would pair well with sides like freshly baked rolls or crackers, too.
Keep the strawberry theme going and make a No Bake Strawberry Cheesecake for dessert!
How can I make this vegan?
Our Strawberry Pecan Salad recipe is vegetarian if made without the cooked chicken breast. To make it vegan, omit both the goat cheese and the chicken.
Can I make it ahead of time?
This salad with strawberries is best served right away once it's assembled. You could prep the dressing and cook the chicken in advance, if you like. Store them in tightly sealed containers in the fridge until you're ready to make your salad.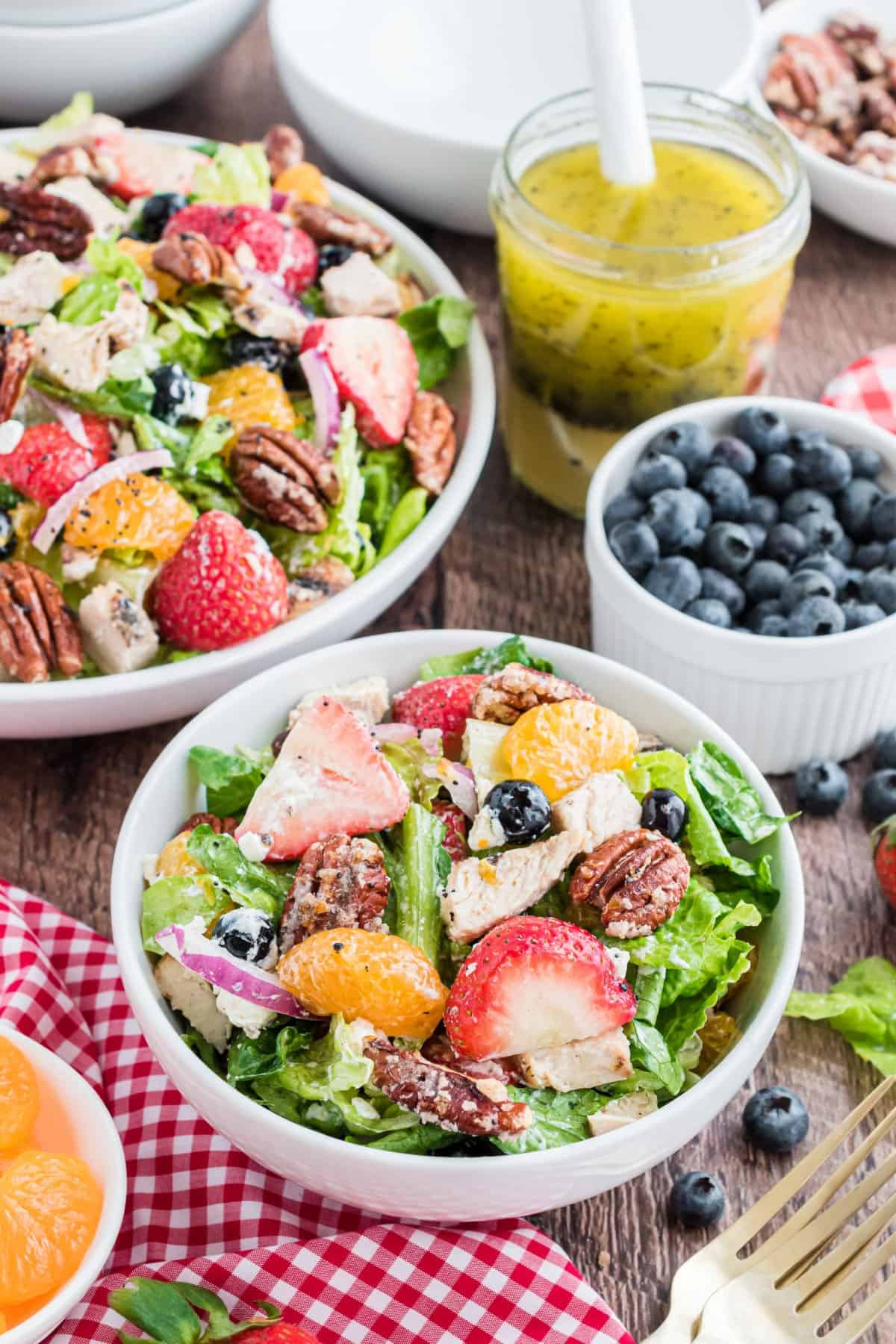 More Easy Dinner Recipes