Looking for the perfect holiday pie? This Caramel Cream Pie is delicious, and has an easy homemade crust! Creamy caramel cheesecake filling, topped with whipped cream and dulce de leche.
Love dulce de leche? Try our easy alfajores cookies (filled with dulce de leche)!! Give our cherry pie recipe a try next when you're looking to bake up something perfect.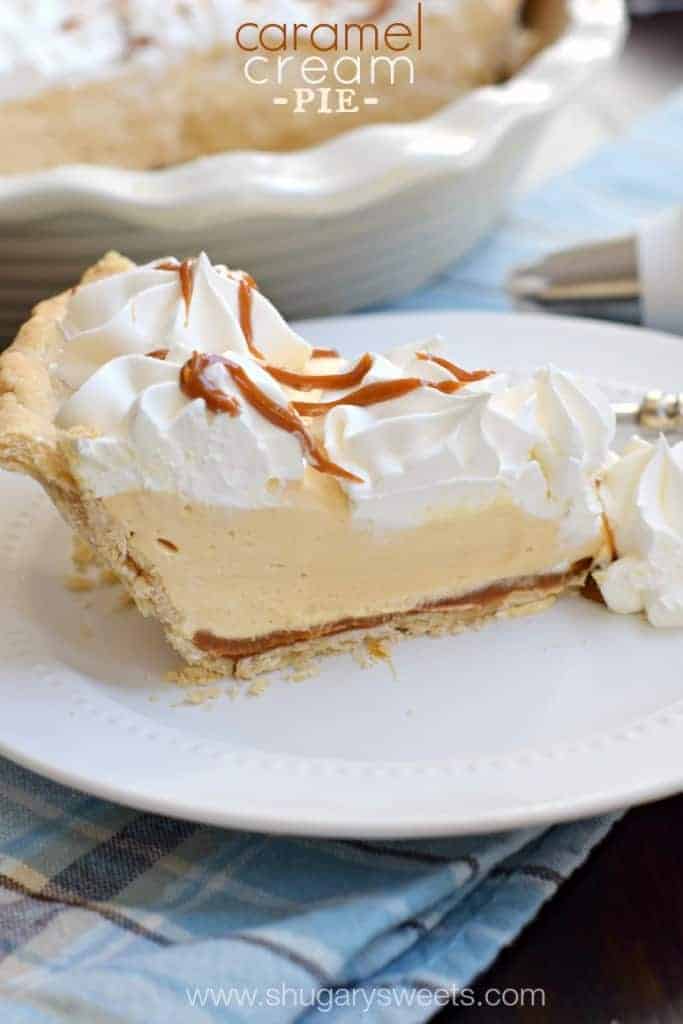 Why This Pie is Best
If you're looking for something different to bring to the holiday table this year, you're going to LOVE this caramel cream pie. It just might become a new tradition!
Dulce de leche pie – Caramel and cream cheese come to make the sweet, tangy cream filling.
Flaky pie crust – This super simple recipe takes the guesswork out of making great tasting flaky pie crust from scratch.
Make ahead dessert – Make it the day before and let it chill in the fridge overnight. You can spend more time with your guests and less time in the kitchen.
Ingredient Notes
Crisco baking sticks – One of the secrets to tender, flaky pie crust! You can use any brand of all vegetable shortening but we like the convenience of premeasured baking sticks.
Ice cold water – The cold temperature keeps the shortening from melting before it goes into the oven resulting in the flakiest possible crust.
Dulce de leche – A thick caramel sauce that comes in cans. It's mixed into the filling for a rich caramel flavor, then drizzled on top for a beautiful presentation.
Cream cheese – This gets blended with the dulce de leche and heavy cream to provide the structure, richness and tang that enhances the caramel flavor.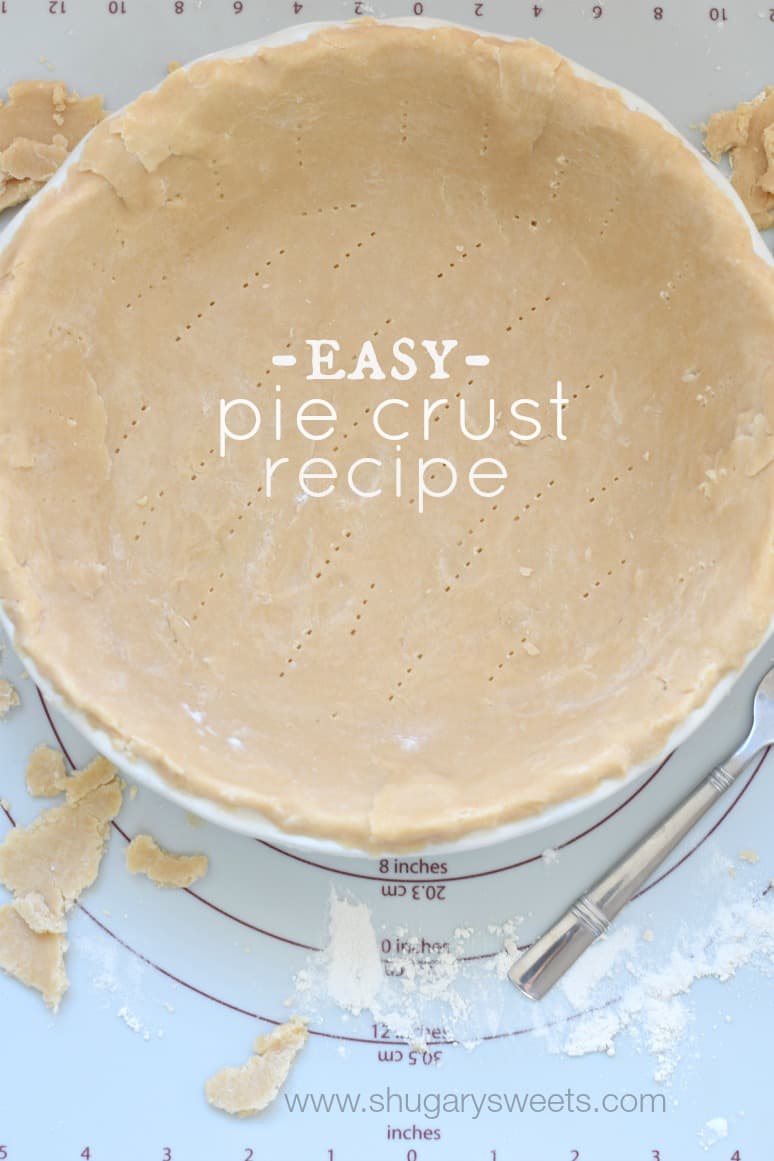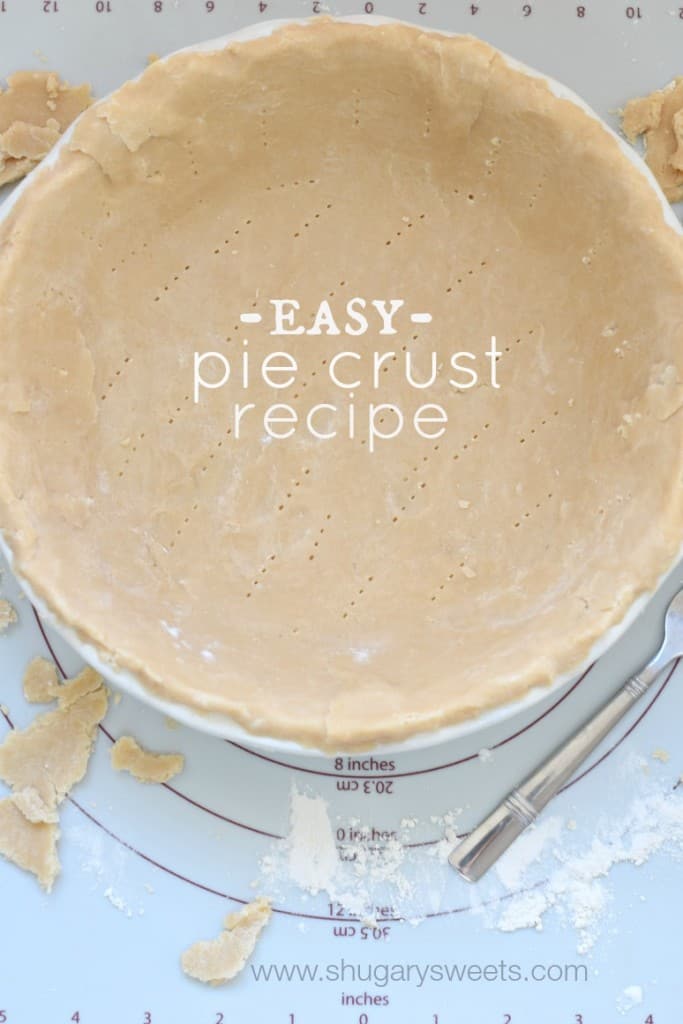 Confession time: It took me a long time to master making pie crust from scratch.
For years, I relied on refrigerated pie crusts. I still use them for recipes like cherry hand pies and mini apple pies.
But for today's dulce de leche pie, it's well worth the little bit of extra effort it takes to make your own pie crust!
How to Make Pie Crust
STEP 1. Combine flour and salt in a bowl. Use a pastry blender or fork to cut shortening into the flour mixture until it forms coarse crumbs.
STEP 2. Stir in the water a tablespoon at a time just until the dough holds together.
STEP 3. Shape the dough into a ball. Wrap it in plastic wrap and refrigerate for at least 30 minutes or until you're ready to make your pie.
STEP 4. Roll dough into a circle that's about 2 inches larger in diameter than your pie plate.
STEP 5. Transfer dough to the pie plate. Trim edges of dough hanging over the edge of the plate and fold over to form an edge. Use a fork to poke a few holes in the bottom center of the crust.
STEP 6. Bake crust in a 425 degree oven on a lower rack for 10-12 minutes, until golden brown.
Remove from oven and cool completely before adding the caramel filling.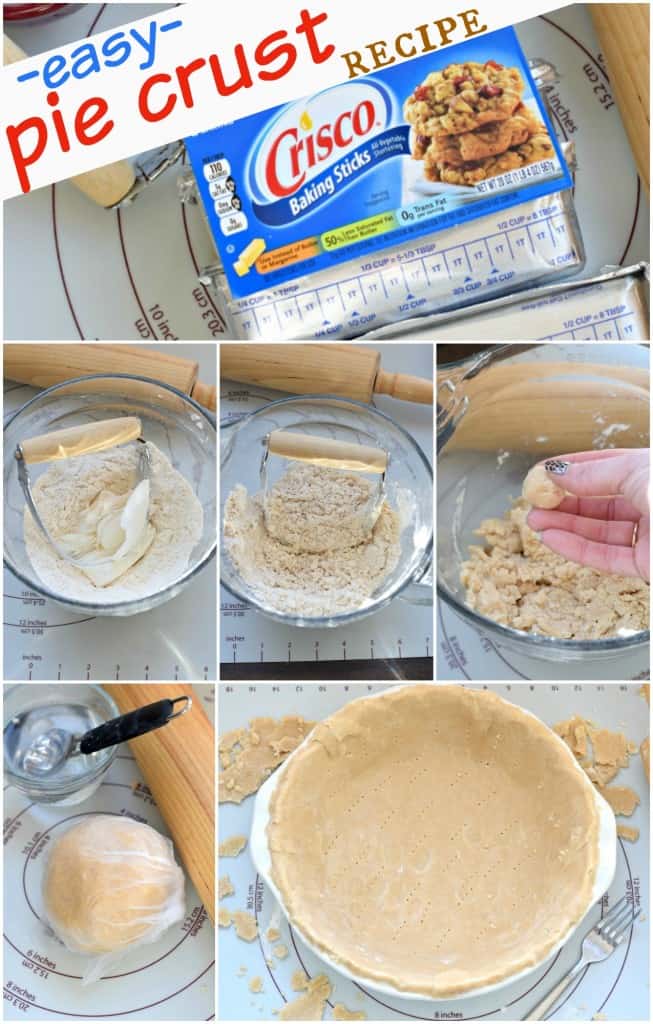 Tips and Tricks
Test the dough for moisture. Pinch off a section of dough in your hand. If it holds together firmly, you're good. If it crumbles, add more water, a bit at a time, until the dough holds together in a ball.
Use a cold mixing bowl when making the caramel pie filling. This helps the cream form stiff peaks as you beat it for perfect consistency.
Heat leftover dulce de leche in the microwave. It will soften to an ideal consistency for drizzling over the top of the finished caramel cream pie.
Recipe FAQs
What is dulce de leche?
Dulce de leche is a milk caramel made by slowly heating milk and sugar together over a long period of time. It is a typical component of desserts in Latin America and gives this pie it rich, creamy caramel flavor.
Can I make the pie crust ahead of time?
Yes, you can make the dough for the pie crust and store it in the refrigerator for up to 2 days before baking.
Once the pie crust is baked, we recommend adding the filling and enjoying the pie within a day for best flaky consistency and fresh flavor.
Can I make the pie crust with butter instead of Crisco?
You can, but I find it is a little trickier to work with. Check out my classic pie crust recipe for my tips for making pie crust with butter!
How do I store the assembled pie?
Keep this caramel cream pie covered in the refrigerator when not eating. It tastes delicious cold straight from the fridge!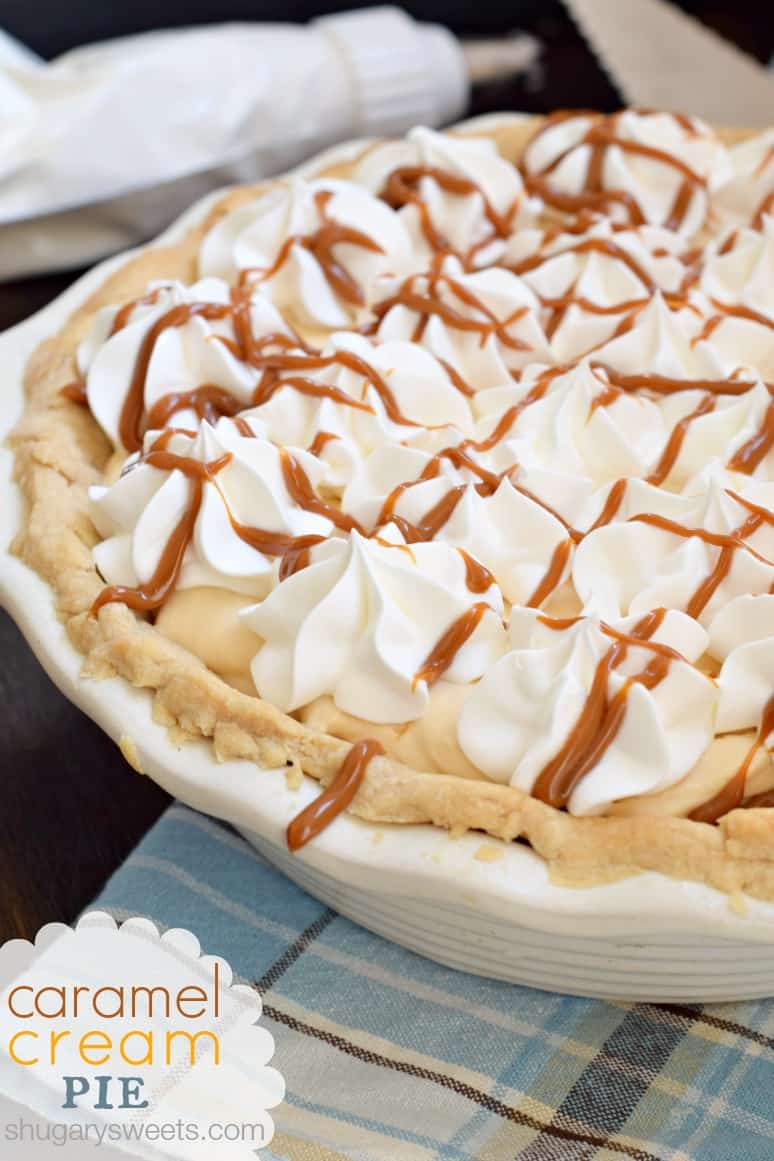 Creamy dulce de leche filling inside a homemade pie shell. The perfect caramel pie for the holidays or any special occasion!