Looking for the perfect holiday pie? This Caramel Cream Pie is delicious, and has an easy homemade crust!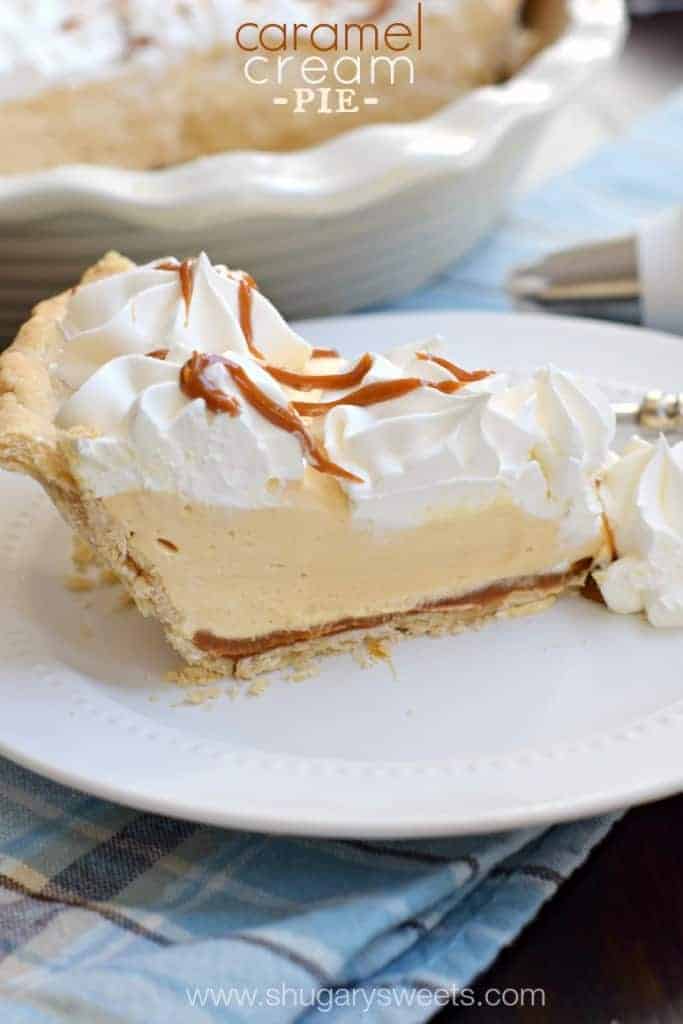 I have big news today! HUGE news.
For those of you who know me, or have been following my blog for the past 4 years, you know I am not a pie crust baker. Like seriously, I just can't do it. I can do graham cracker crusts, chocolate cookie crusts…but a traditional pie crust? Never.
Until now. Go ahead…Look at this photo. Yep, that's my beautiful crust.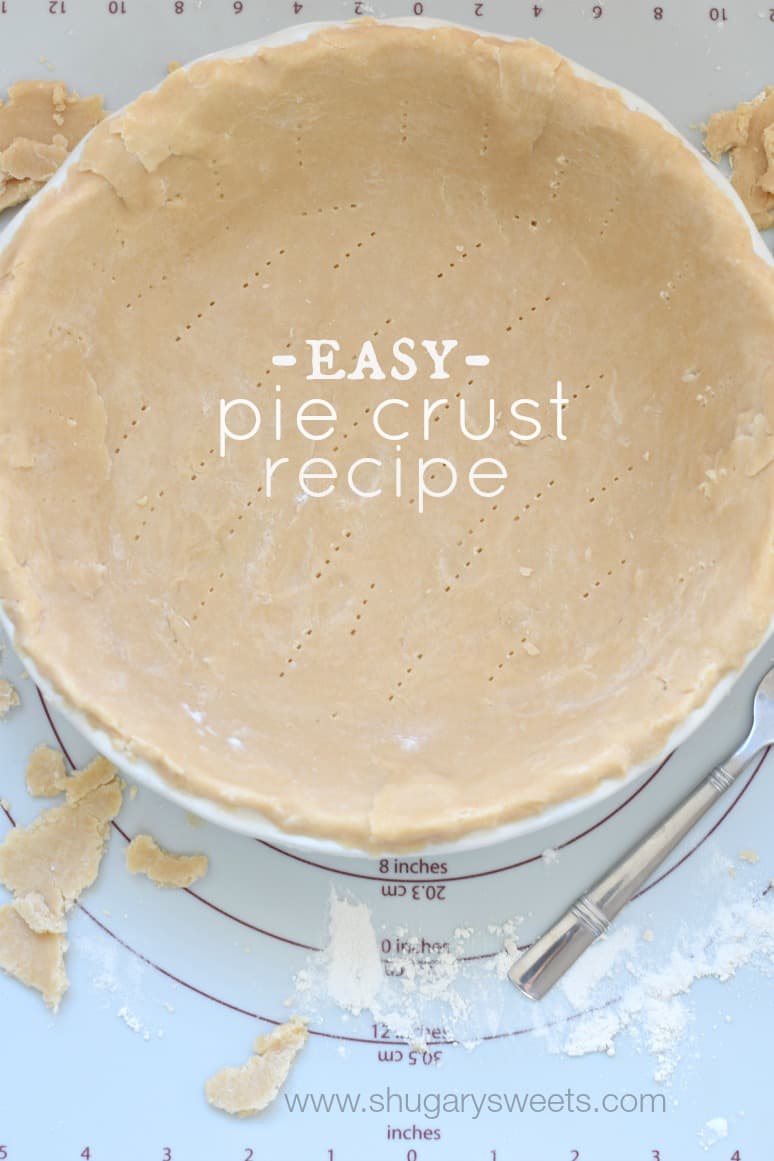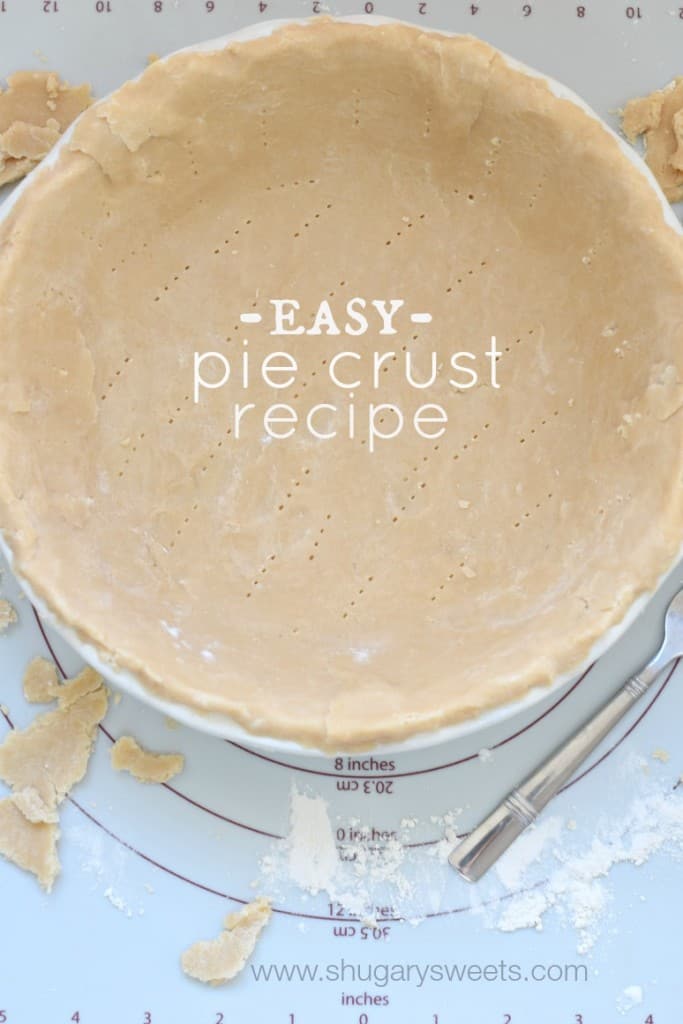 Okay so I have a little work to do on "fluting" the edges. But the taste is marvelous. And it's FLAKY you guys.
I've used the Crisco baking sticks many times in the past….for chocolate chip cookies. But never to try making a pie crust. I followed the recipe, exactly, to make a single crust pie.
The key is the liquid. Only adding enough until the dough holds together. Also, starting with COLD Crisco baking sticks. After making your pie crust dough into a ball, wrap it in plastic wrap and refrigerate it for at least 30 minutes. Again, baking it cold keeps it flaky. I'm a believer in this recipe!!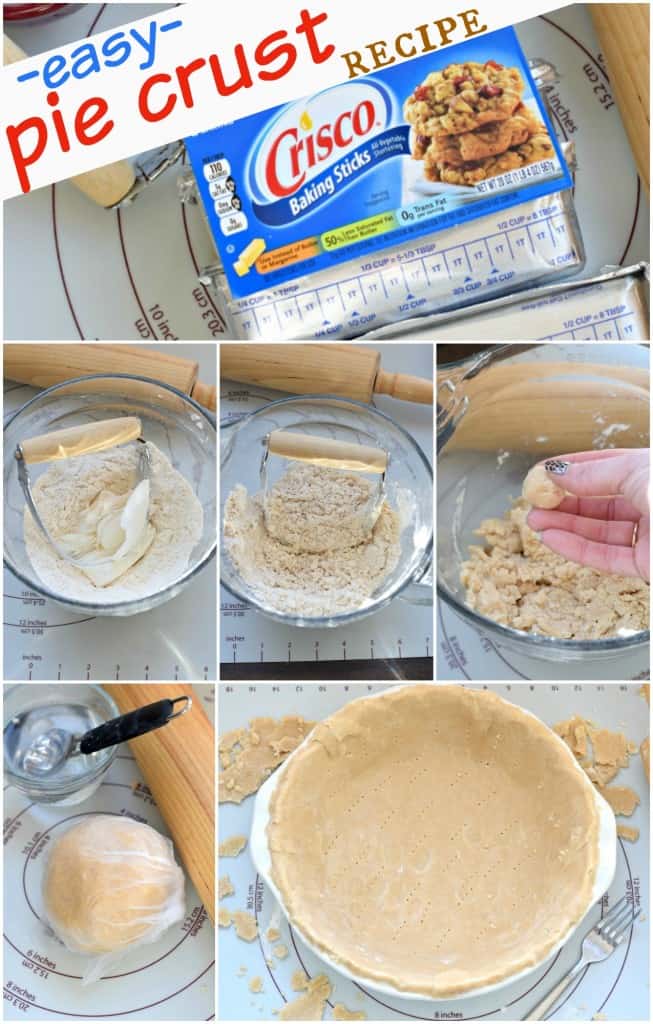 Since I was able to make a delicious crust, I had to fill it with something worthy and amazing.
I scoured my pantry for ideas…and a single can of dulce de leche kept calling my name. I made a creamy caramel pie filling (and added a little extra dulce de leche to the bottom of the pie too for a contrast in appearance, as well as a boost of caramel flavor!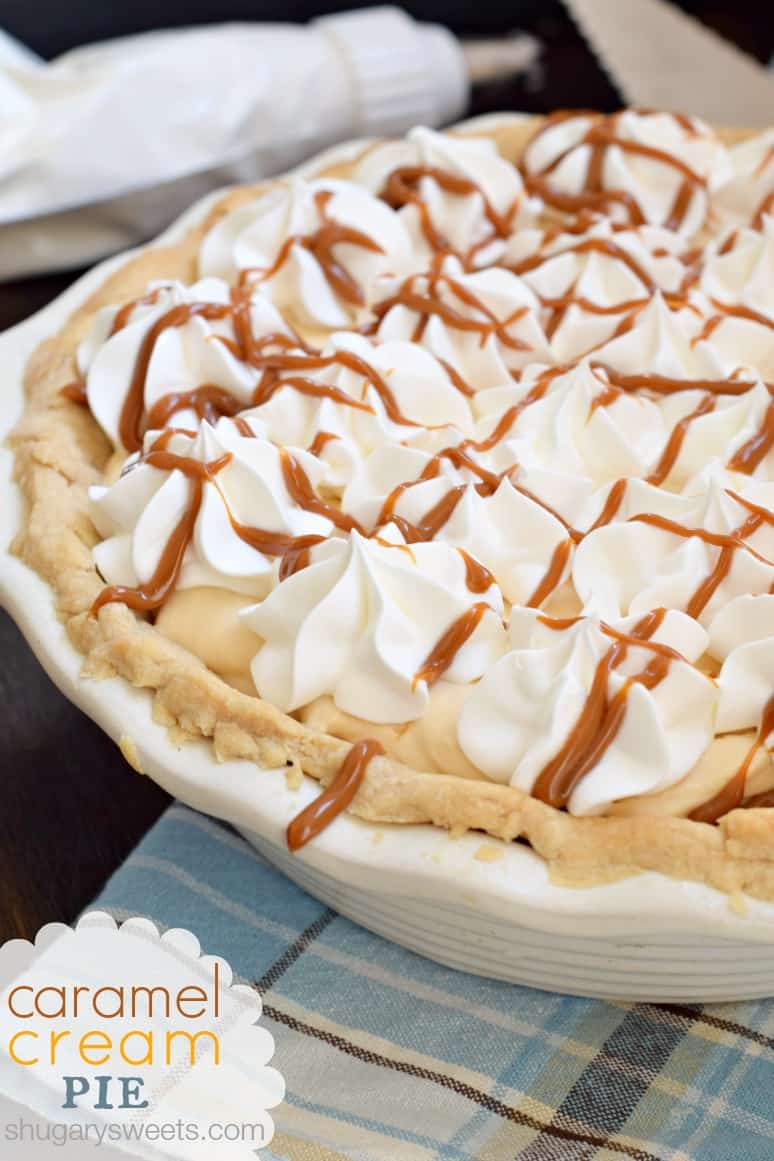 It turned out just how I wanted. I topped it with a little extra homemade whipped cream and I think we've got success.
I can't wait to get back in the kitchen and try out some new pie recipes! I'm feeling confident in this crust that I can't wait to see more pies here on Shugary Sweets (who would have thought I'd say that).
Plus…duh…it's #piday (well, it is this weekend). If you're a math guru this may just be your favorite day of the year! And I just made it better with a Caramel Cream Pie. Boom!
More Easy Desserts