Forget buying jars of salsa when you can make this delicious Corn and Black Bean Salsa at home!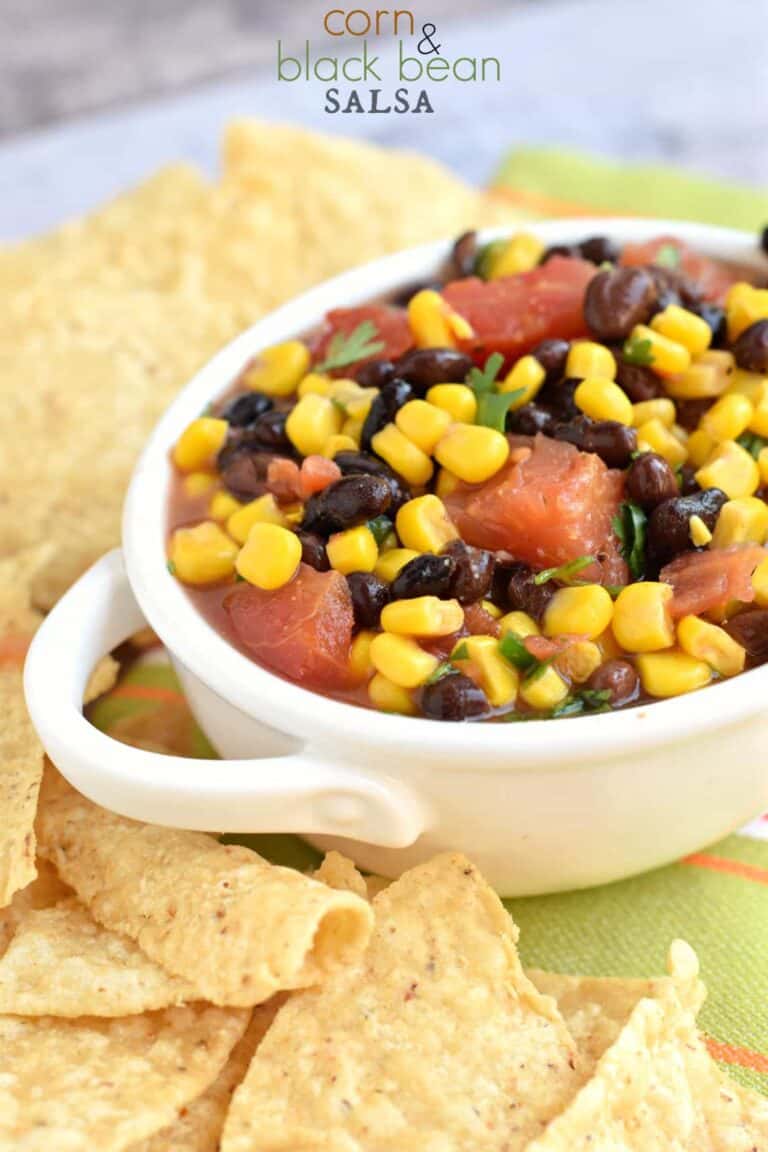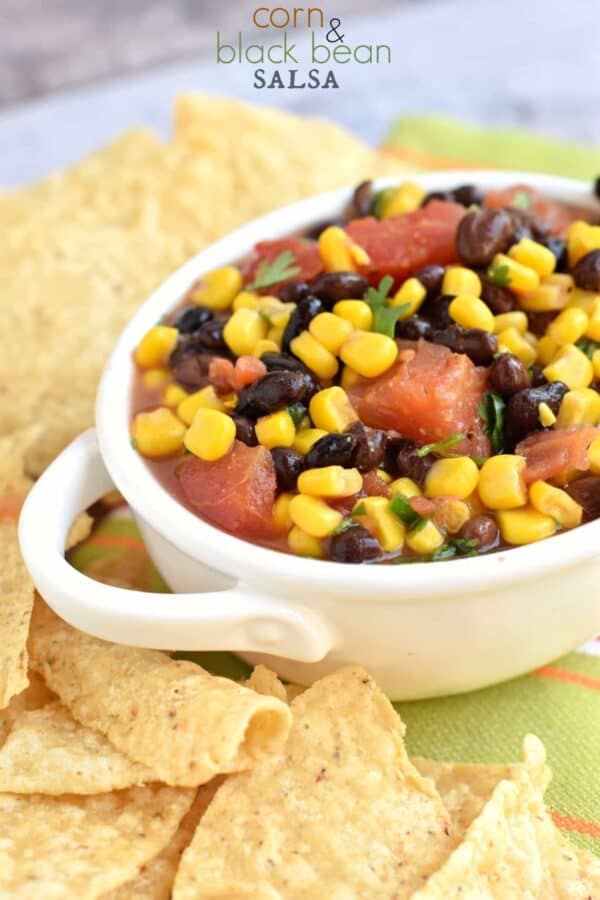 This week I had to do some grocery shopping for back to school. Purchasing all the items on my kids "lunch" menus. In our house that means, sandwich stuff (with multiple options for bread….buns, hawaiian rolls, tortillas), fruits, granola bars, chips, etc etc etc.
WOW. The price of food seems to have skyrocketed this summer. It's crazy how I've gotten so used to just adding things to my shopping cart without even looking at the prices. And in the summer, I tend to just blaze through the grocery store, adding everything I need (and then some) without paying attention to the cost. I just want to get to the checkout and be home. It's summer after all.
But now that the kids are back in school, I took a little extra time wandering the store, paying attention to sales (and of course, regular prices).
WOAH.. Sticker shock!! And not just on meat, which everyone knows has gone up. But the produce. Dairy. EVERYTHING.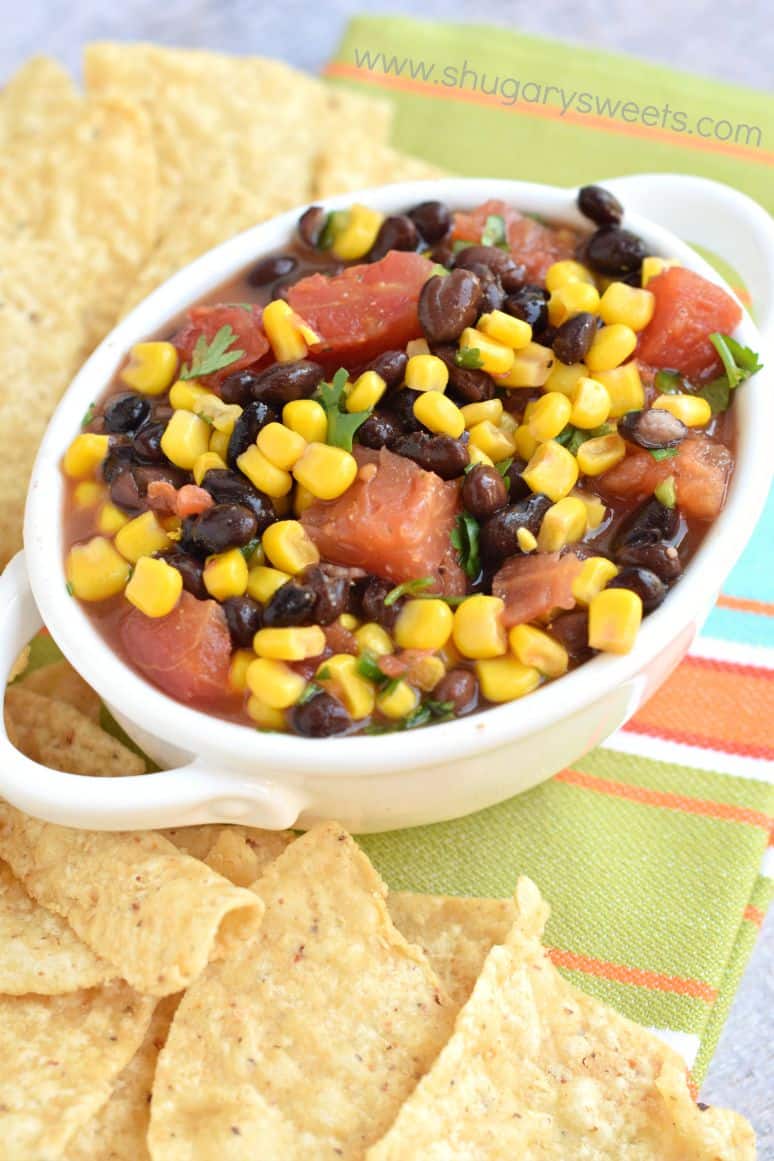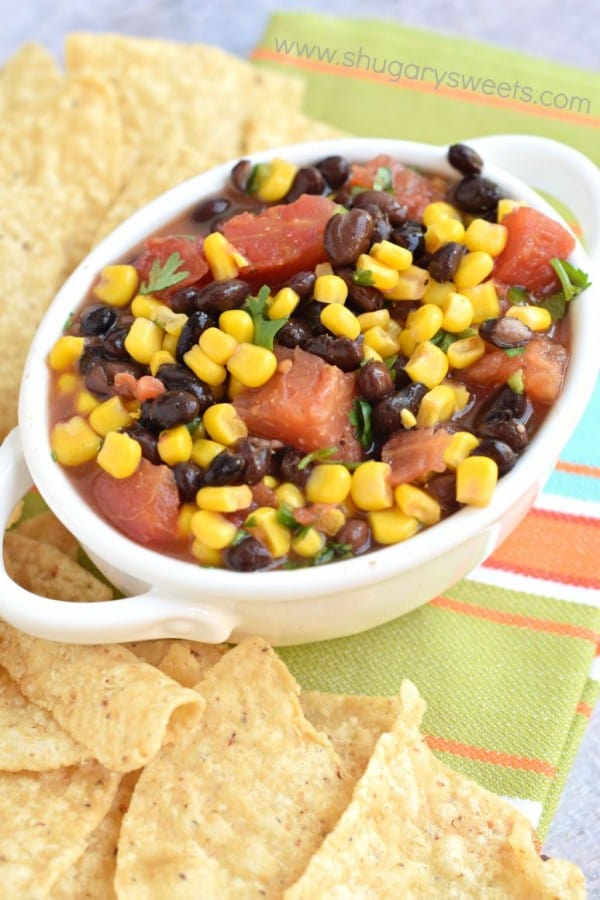 Every year around this time my husband and I try to hammer down and stick to a budget. Kids are back to school so it's time to get back on schedule with dinner and menu planning. We can usually save HUNDREDS of dollars this time of year. One, menu planning helps me not over buy at the store. Two, kids aren't home eating snacks.
But this week, I didn't save ANY money. I was shocked. I thought I could get in and out in under $200 (that's our budget for the week, for our family of five). But alas, it didn't happen and I was over budget.
Which means, no jarred salsa in my cart (we eat a lot of salsa at our house). We not only eat it as a snack, but add it to many of our dinner dishes. One of my favorite varieties is Corn and Black Bean Salsa. I love the chunky texture!
And it's so easy to recreate at home! Perfect for dipping your favorite tortilla chip in, or adding it to this Slow Cooker Taco Chili.
So, have YOU noticed prices go up? Are you a coupon cutter? Tell me your tricks to saving money at the grocery store!!
Connect with Shugary Sweets!
Facebook | Twitter | Pinterest | instagram
Love this Salsa recipe? I've got some more that you may enjoy: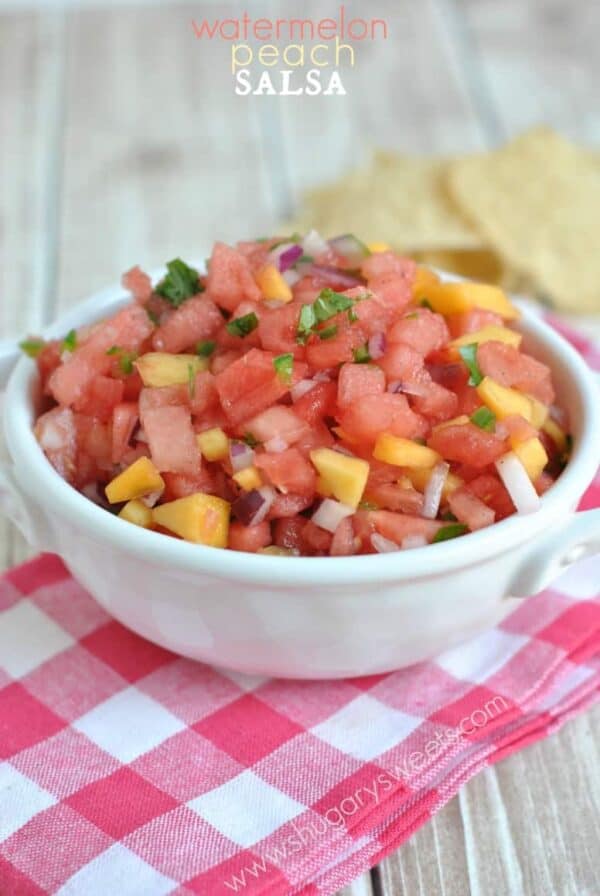 Watermelon Peach Salsa. Sweet and tangy, this is a great chip dip!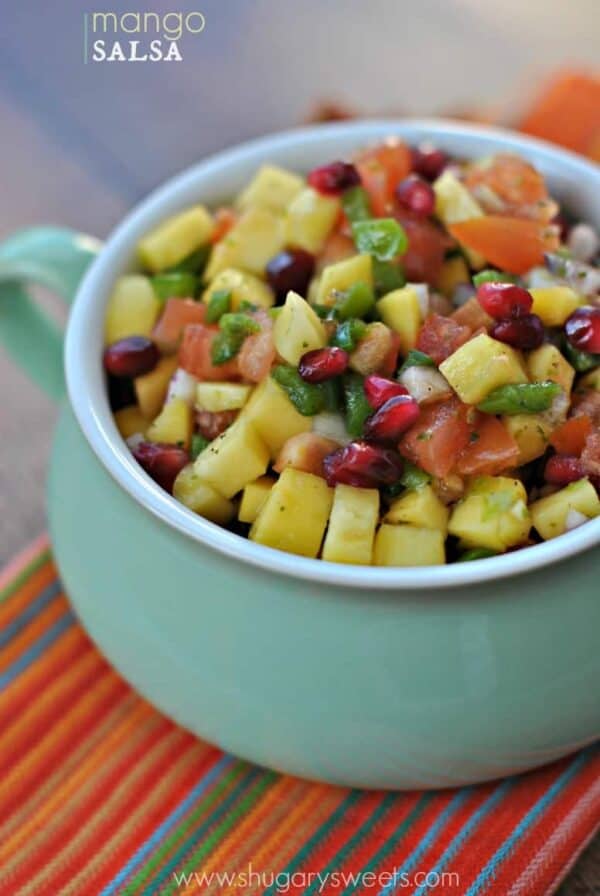 Mango Salsa: another sweet and tangy recipe, with pomegranate and peppers!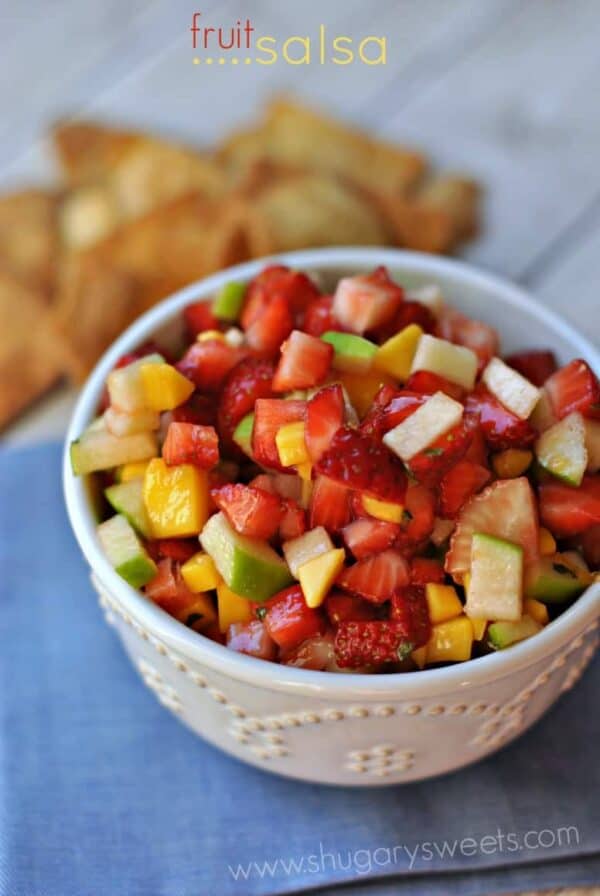 Fruit Salsa: this is a great snack or dessert, served with cinnamon pita chips!
Love today's Corn and Black Bean Salsa recipe? Here are a few from my friends I think you'll love: