Indulge in one (or more!) of these Skinny Pineapple Cupcakes for dessert! Made with only 3 ingredients, this lightened up dessert won't leave you feeling weighed down.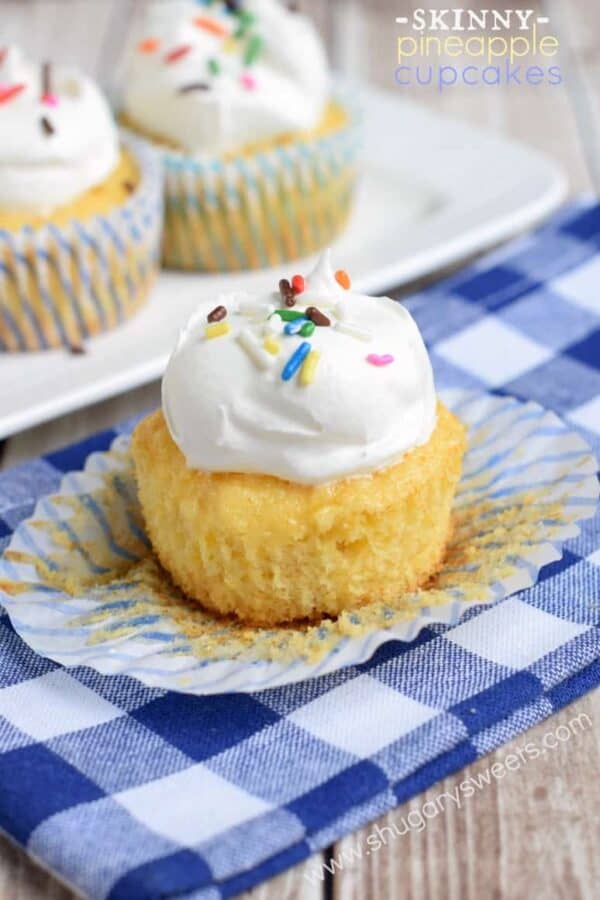 I am by no means a healthy dessert blogger. However, if I can eat a dessert that tastes AMAZING and is lower calorie, then I'll take it.
When it comes to lightened up desserts, it doesn't get better than these Pineapple Cupcakes.
If I'm going to indulge in dessert, I don't want to waste my calories on something that doesn't taste delicious.
It's pretty much my motto with all food. If I don't like it, I'm not going to eat it. Sure, I do tend to like everything. . . and, therefore, eat everything. . . but you catch my drift.
I don't love these Pineapple Cupcakes because they're lower in calories and fat than many of my other favorite desserts. I love them because they taste AMAZING!
I'm a big fan of baking with pineapple, especially in the summer. While I can't spend my days lounging on a tropical island with a fruity drink in my hand, I can at least pretend with recipes like Pina Colada Smoothie and Pineapple Sangria.
These cupcakes are so light and fresh, they remind me of a JELL-O poke cake. And best of all–they're even easier to make!
This is a great recipe for the kids to help out with. Because there's no messy frosting to deal with and you only need one bowl, clean up is a breeze too.
Easy to make + easy to clean up + delicious pineapple flavor + low calorie? SIGN ME UP!
Ingredients Needed
THREE ingredients. That's all you need for today's pineapple cupcakes.
One box of yellow cake mix (the dry mix only)
One 20oz can of crushed pineapple (with the juice, don't drain it)
One 8oz container of Light Cool Whip (thawed)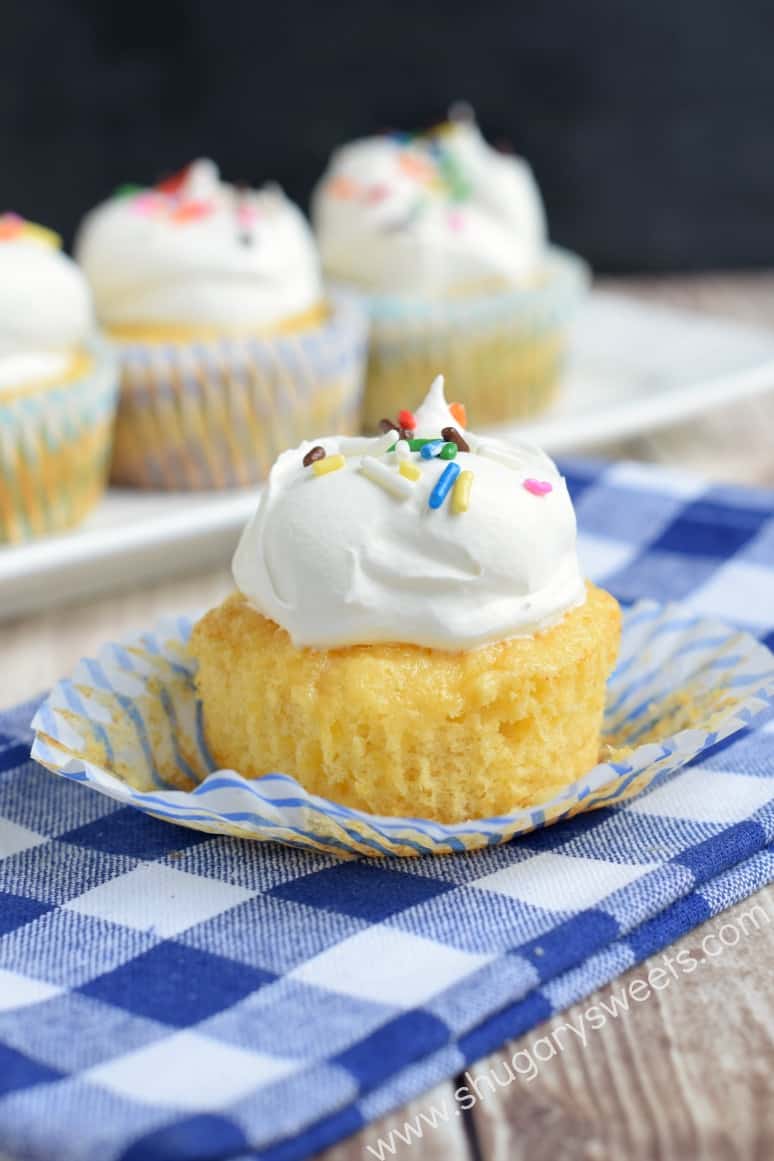 For my purposes, I'm not counting the optional sprinkles! Easy peasy and it's perfect for your next potluck. I've brought these to birthday parties on several occasions and everyone raves about them.
Easy Instructions
To make the cupcakes you just dump the cake mix in a bowl, add the can of pineapple and mix. Scoop the batter into a lined muffin tin and bake.
Yes, that's really it. Don't overthink it! I promise that's all it takes to make these cupcakes. Be sure to mix the pineapple well until there are no clumps of dry mix left.
Instead of frosting, these cupakes are topped with a dollop of cool whip! If you're like me and can't resist a little extra pizzazz on your lightened up desserts, add a few sprinkles on top, too.
I'm all about the convenience of cool whip here but you can certainly use your own homemade whipped cream topping instead.
Let the cupcakes chill in the fridge until the topping has firmed up, serve and enjoy.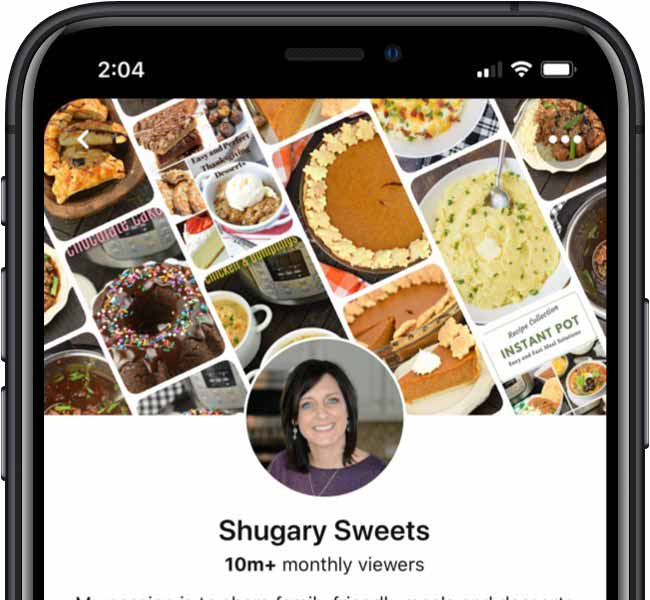 Low Fat Cupcakes
No one will believe these cupcakes have no added oil, butter or eggs! The canned pineapple makes the cupcakes moist and light–both in texture and calories.
The only fat in these cupcakes comes from the small amount of oil in the cake mix and from the whipped topping. I used light cool whip to keep things extra "enlightened" but regular will work wonderfully here too!
I used my cookie scoop to get a nice little dollop on each baked cupcake. Aren't they adorable? These are best when you refrigerate them for a couple hours to make them COLD.
If you won't be eating these cupcakes right away, store them in the fridge until ready to eat. They keep well for several days this way.
I find them so refreshing eaten chilled, especially on a warm day with a cold drink.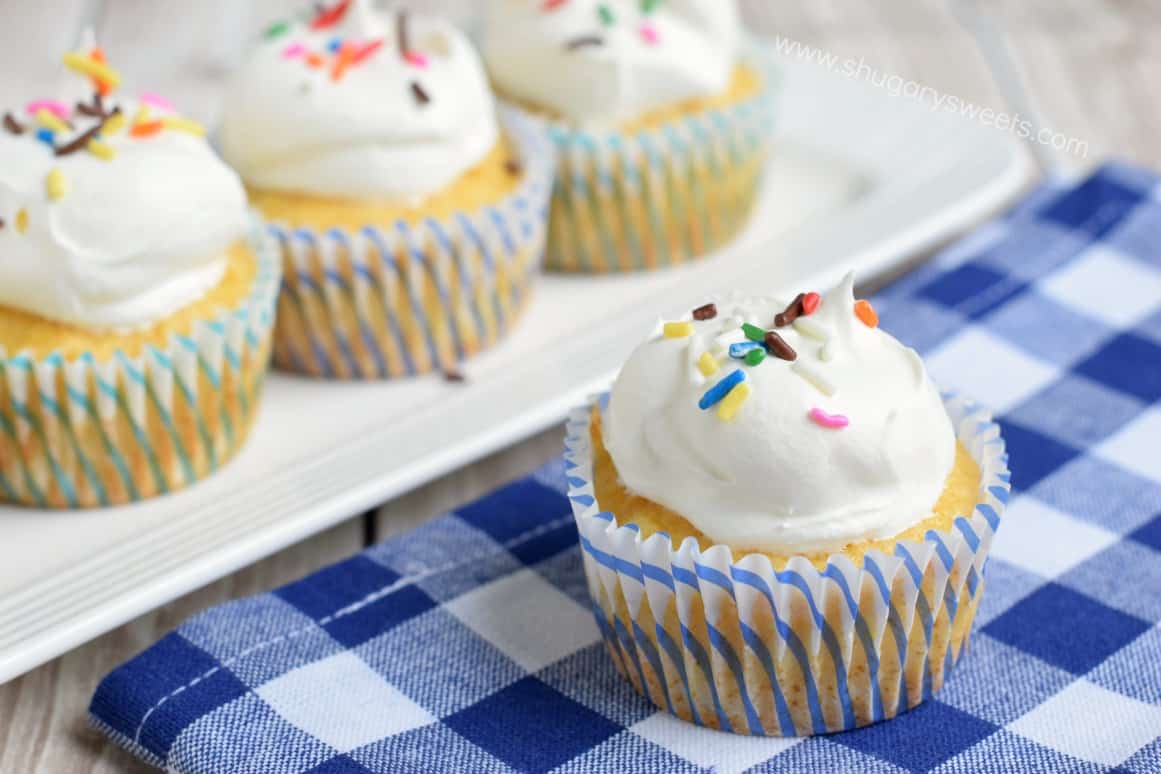 After you make these classic pineapple cupcakes, you'll also want to try Low Calorie Pineapple Orange Cupcakes for a citrusy spin. You can also make this recipe as a full pineapple cake instead of cupcakes.
More Lightened Up Desserts
If you couldn't tell by the abundance of rich dessert recipes on this site, I feel no guilt in indulging in a great decadent treat from time to time. There are times, though, when I want a sugar fix that won't leave me feeling weighed down.
More Delicious Dessert Recipes
These low fat pineapple cupcakes are just the ticket! Refreshing and sweet, they're the perfect easy dessert for any day of the week.