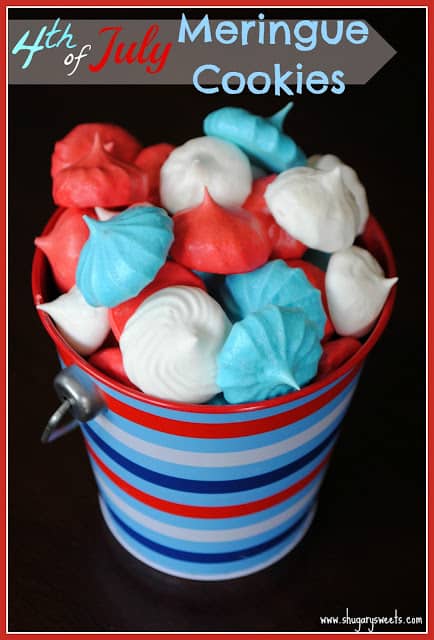 Have I mentioned before how easy and delicious meringue cookies are to make (and eat). They just melt in your mouth. And you can make almost any color and flavor combination of meringue cookies.
These are perfect for any summer celebration. Plus you can make them days in advance, how easy is that?
Just be sure to keep them stored in an airtight container (I use Ziploc freezer bags).
Want more Meringue cookies ideas? Check out these great recipes…