Fill a glass with this beautiful NO BAKE Chocolate Chip Cookie Cheesecake Parfait! Layer after layer, it's a delicious dessert recipe any time of year!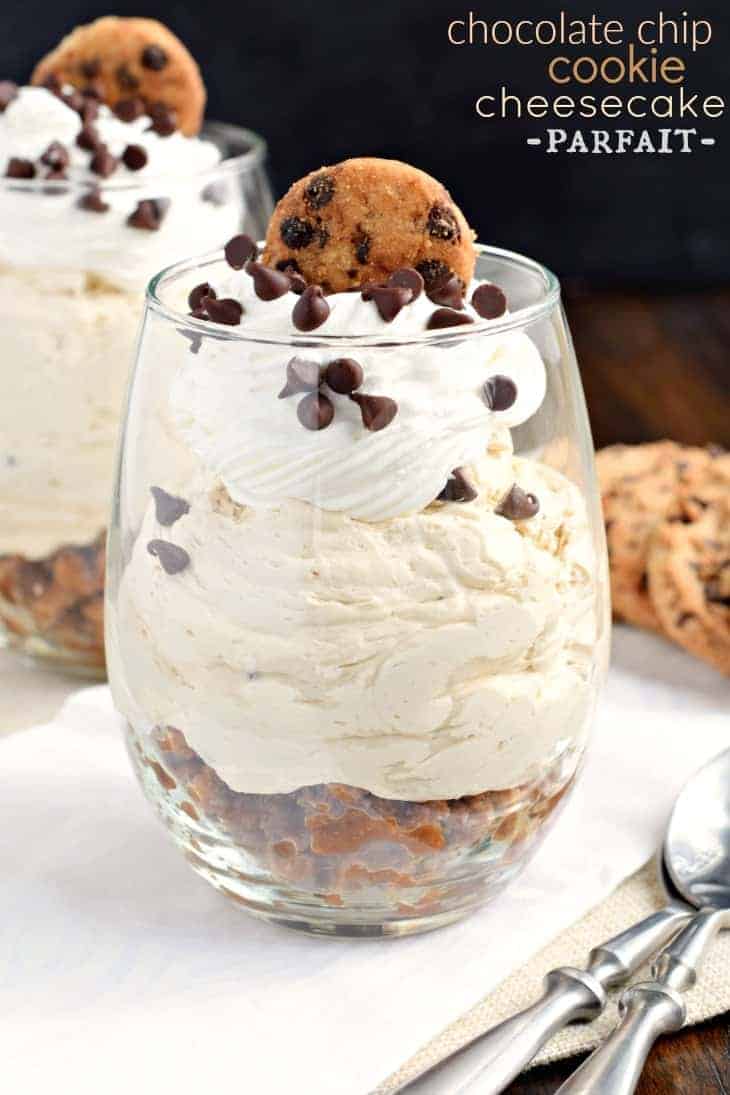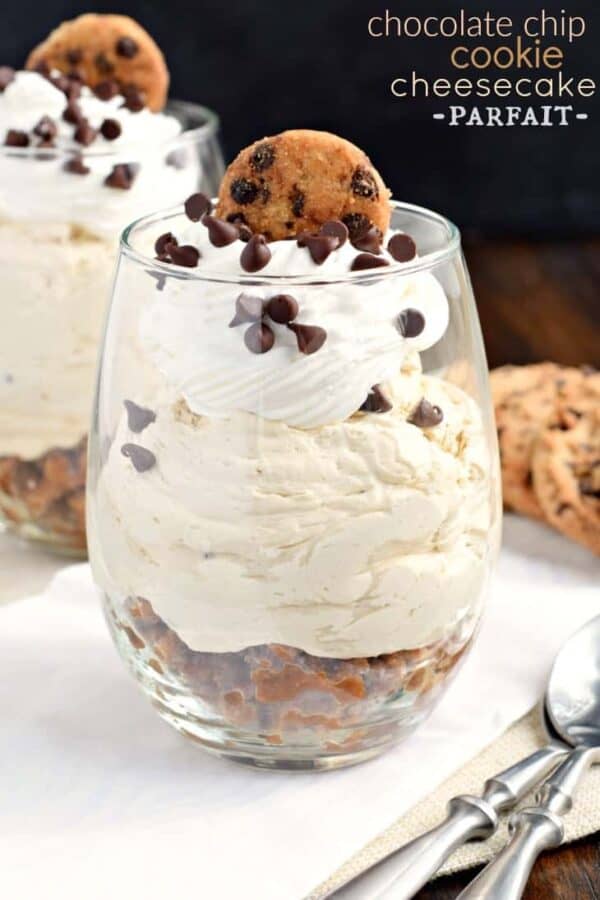 Why this Recipe is Best
Easy desserts are my jam. I mean sure, I love baking a decadent, over the top cake from time to time. But most nights? We go the easy route.
Cookies. Krispie Treats. Ice Cream Cakes.
And sometimes, I remember to plan ahead and whip up a no bake cheesecake parfait!
This is the perfect recipe to hang on to for summer. If you're like me, you probably avoid turning on the oven as much as possible.
While everyone loves chocolate chip cookies…and cheesecake…we decided to combine them in one delicious treat.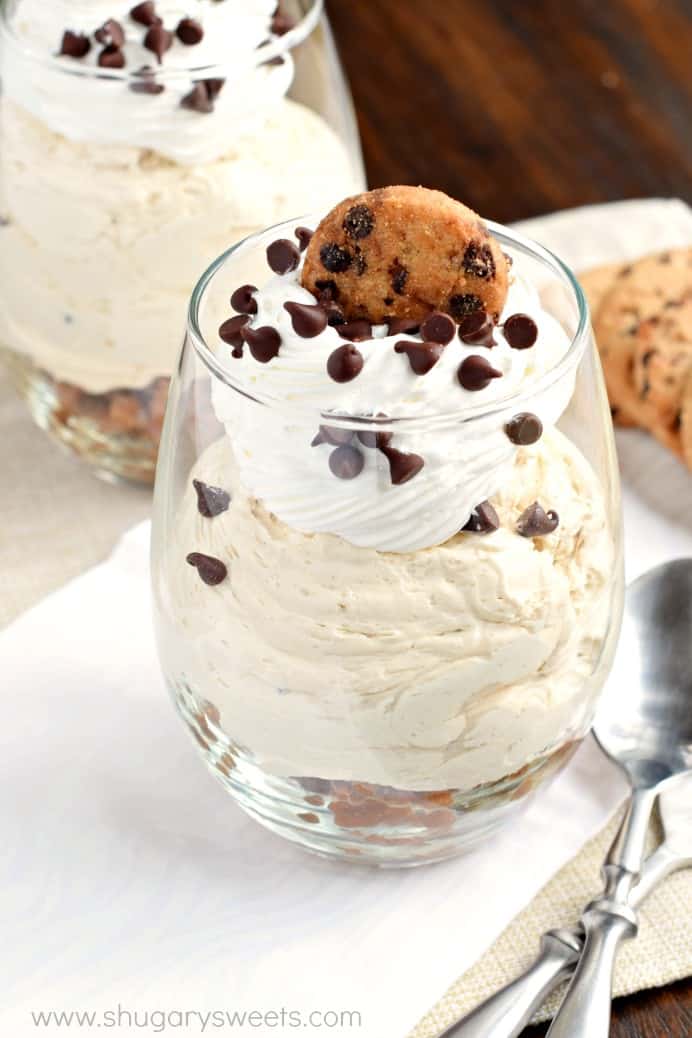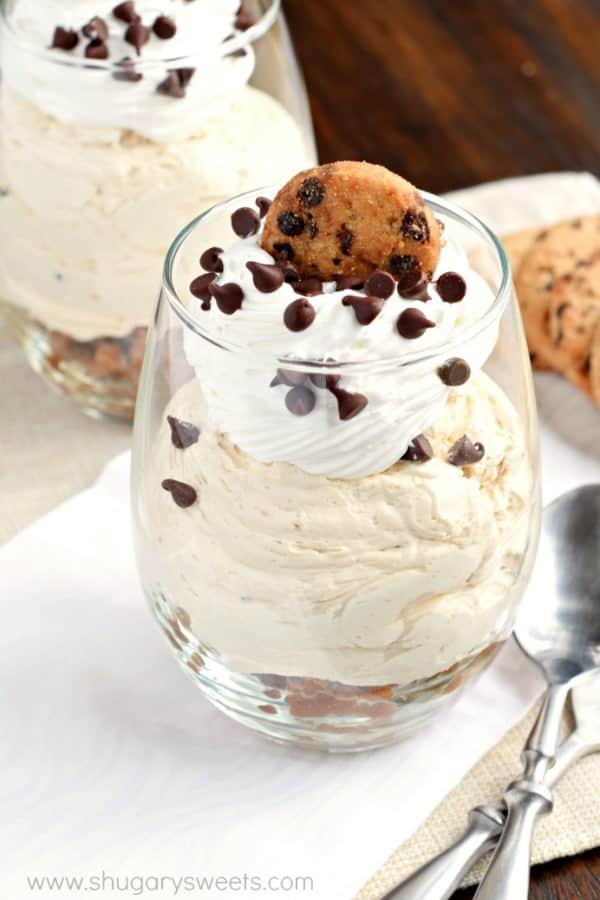 Easy Instructions
The first layer is crushed chocolate chip cookies. I used Chips Ahoy, but feel free to use whatever you want for this. I kept my "crust" a little chunky, not a fine powder. Add in some melted butter and blend with a fork.
Layer two is all about the cheesecake. Start with your softened cream cheese and beat in some brown sugar. Scrape down the sides of the bowl a few times, and let this whip up smooth for about 3-4 minutes. You want it creamy! You'll add your vanilla, Cool Whip, and mini chocolate chips and then put this over the crust layer.
Finally, your garnish. I used Cool Whip, more chocolate chips and a cookie.
Use a pretty glass or small mason jar to make it look impressive! Even wine glasses would be very pretty! I made mine into 4 large parfaits, but to spread the love around, you could make them smaller into 6 parfaits (perfect if using wine glasses or juice jars).
Refrigerate for at least an hour to chill the cheesecake. I usually make this in the morning and we enjoy it after dinner! So good!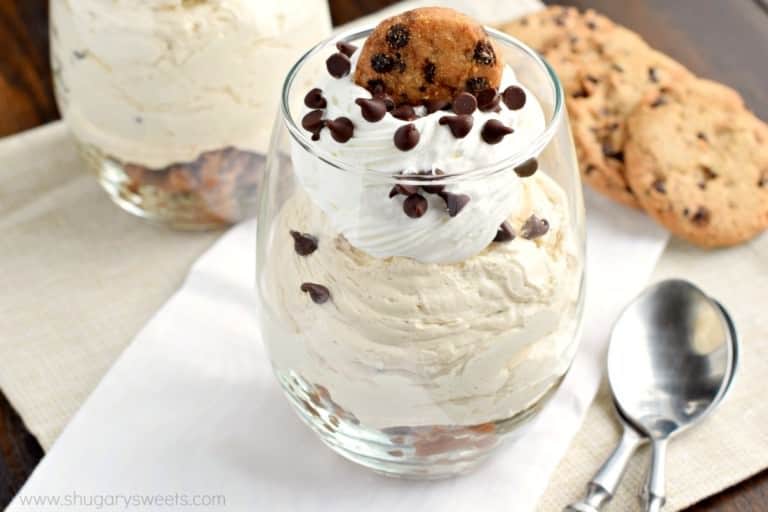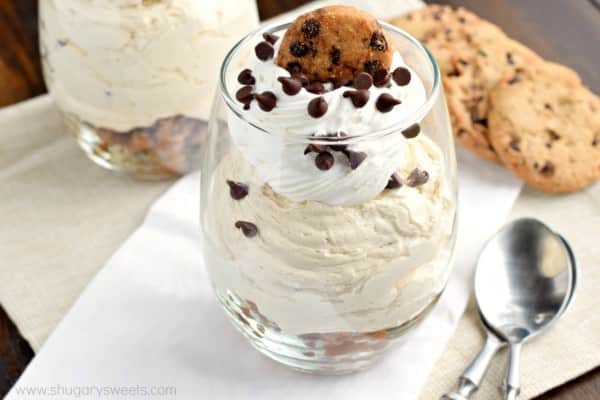 More Easy Dessert Recipes