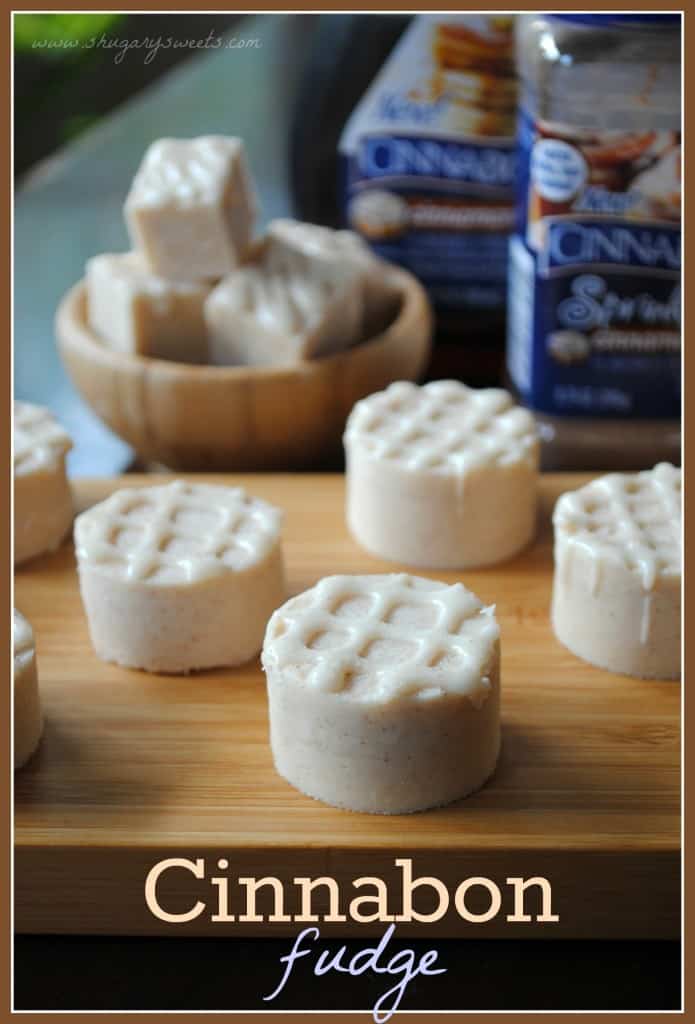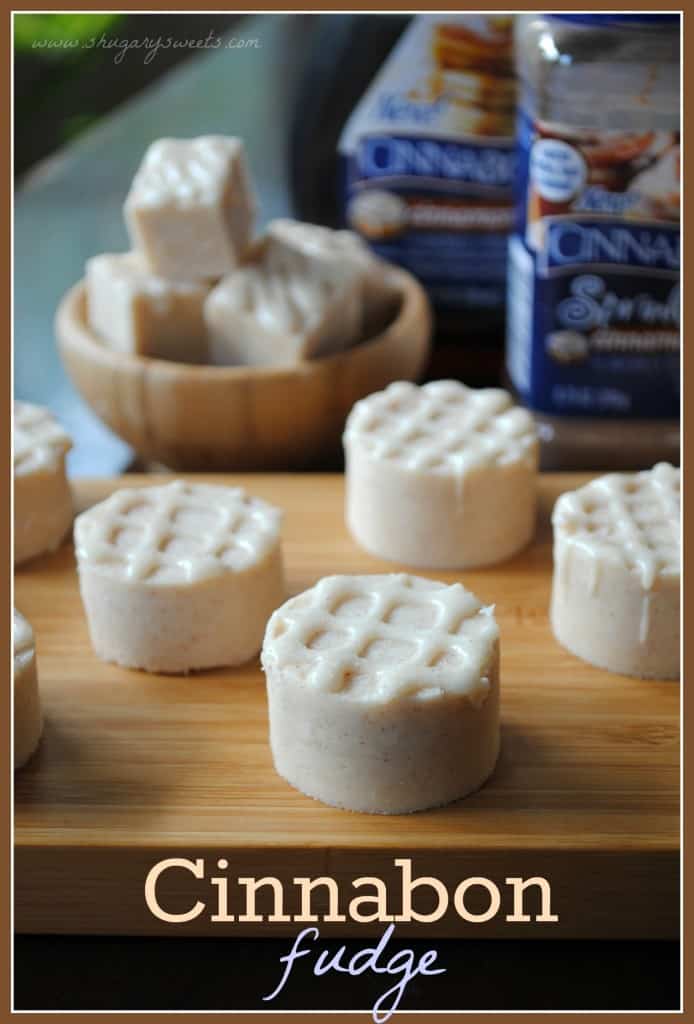 I am so excited to share this recipe with all of you today!
What is that, you might ask? Basically, Cinnabon sent me some free products to come up with my own recipe creation, and share it with all of you!
But before I get to the recipe, let me start by saying the Cinnabon products I was sent are amazing. The first item is a jar of Cinnabon Sprinkle topping. It's a cinnamon-sugar mix, that is so finely ground it leaves no gritty texture behind. (very important for texture picky children)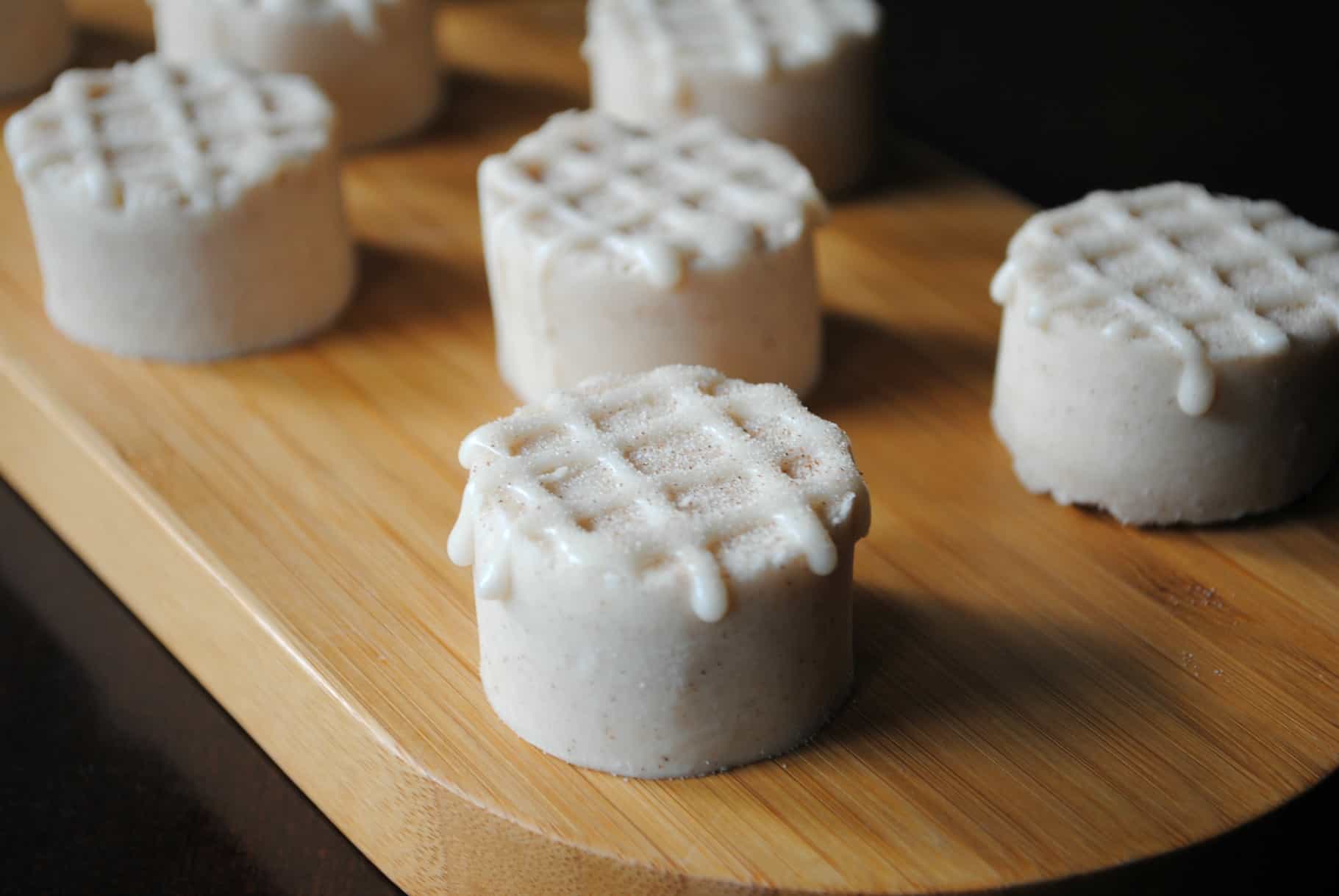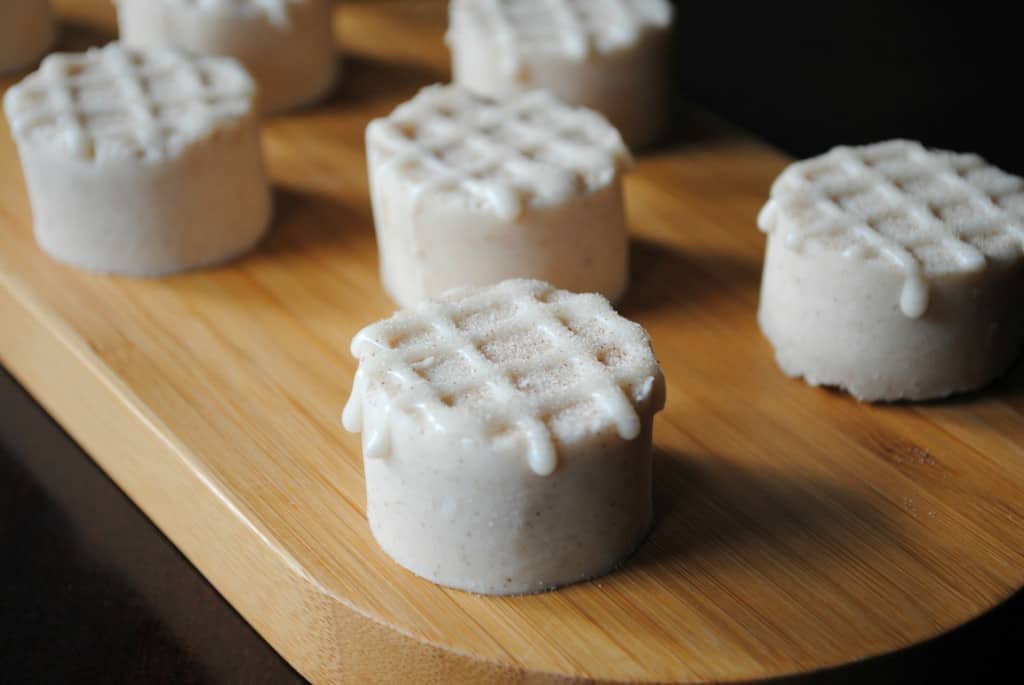 They also sent me a bottle of Cinnabon Cinnamon Roll syrup. O.M.G. this stuff is like crack. As Elf would say, "it's part of the 4 major food groups. Candy, Candy Corn, Candy Canes and Syrup." And it tastes like a cinnamon roll. Weird, but delicious.
I love making fudge. Look at my recipe page, there are quite a few choices in my box. I used my root beer fudge as the base of this recipe (without the rootbeer of course). Once you know how to make fudge, you can make almost any flavor!
I think I can even eat these for breakfast. Right? They are Cinnabon flavored….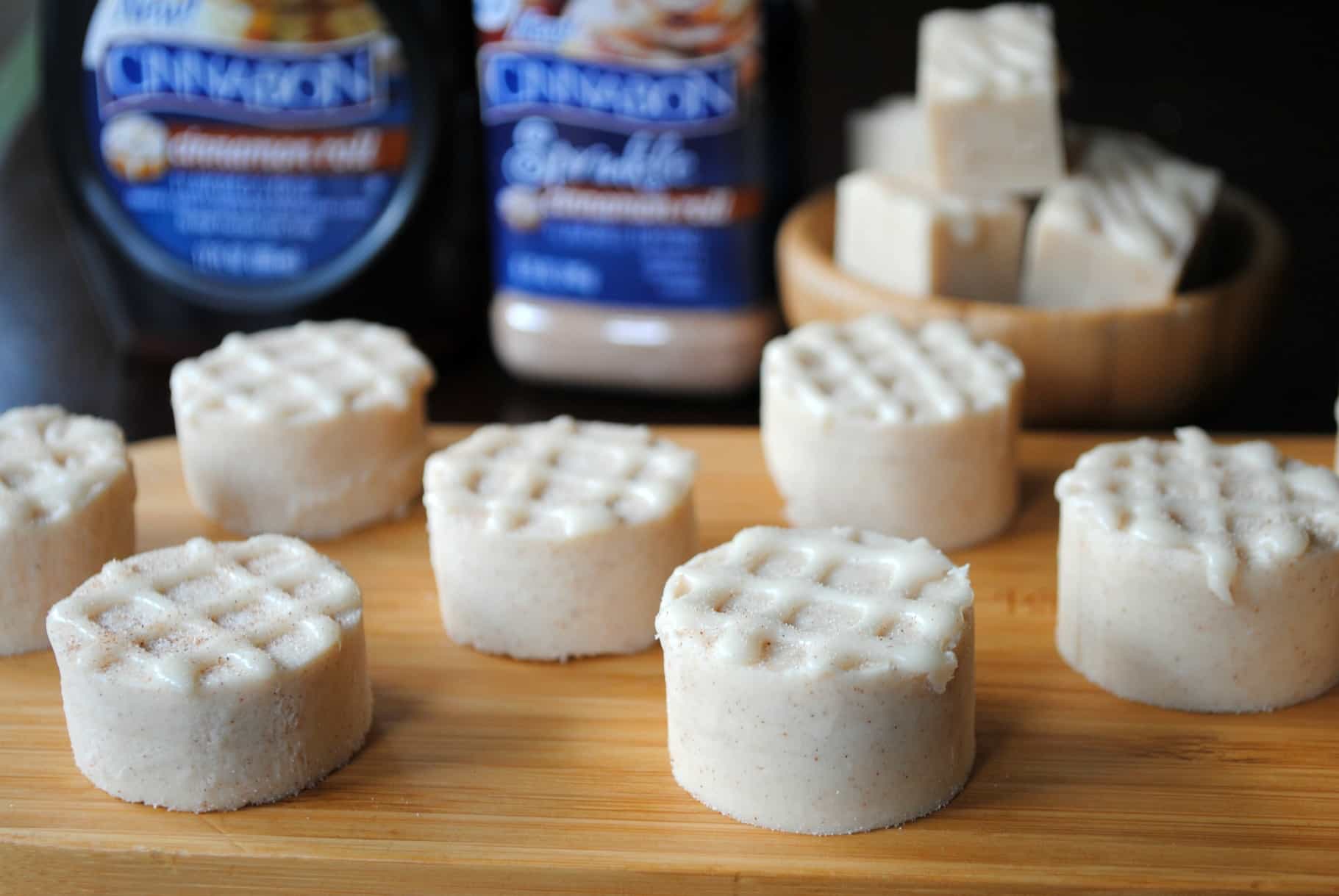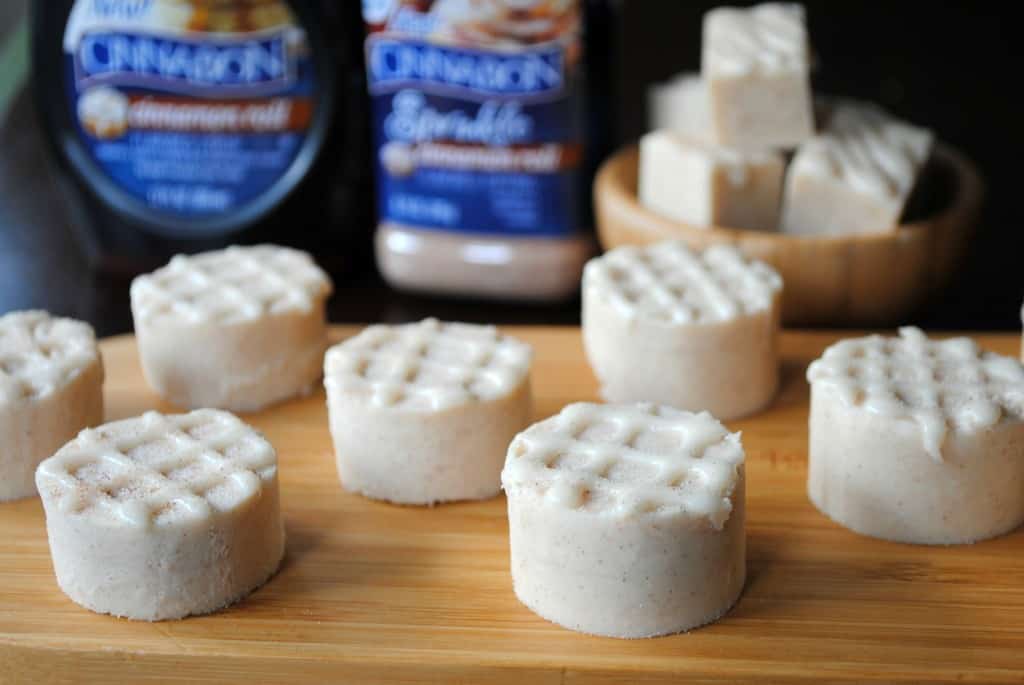 Cinnabon Fudge
Cinnabon Fudge: delicious, creamy cinnamon sugar fudge!
Ingredients
For the Fudge:
2 3/4 cup granulated sugar
3/4 cup unsalted butter
1/4 cup plus 2 Tbsp Cinnabon Sprinkle topping, divided
pinch of kosher salt
1 cup heavy cream
3 cup white chocolate morsels
7oz jar marshmallow cream
For the Drizzle:
1 cup powdered sugar
2 Tbsp Cinnabon flavored syrup
2 Tbsp heavy cream
1 tsp Cinnabon Sprinkle topping
Instructions
Line a 13x9 glass baking dish with parchment paper. Set aside.
In a large saucepan, heat granulated sugar, butter, salt, 1/4 cup Cinnabon sprinkle and heavy cream until combined. Bring to a rolling boil and stir continuously for 4 minutes.
Remove from heat. Quickly stir in white chocolate morsels, marshmallow cream and 2 Tbsp Cinnabon sprinkles. Whisk vigorously until smooth. Be patient, this may take a couple minutes. Works best with an electric mixer.
Pour fudge into prepared pan and refrigerate 3 hours, until hardened.
Remove from pan, remove parchment paper and lay fudge on a cutting board. Cut into circles using a 1 1/2 inch circle cookie cutter, or cut into small bite sized pieces.
To make drizzle, whisk together the powdered sugar, Cinnabon syrup and heavy cream until smooth. Pour into a ziploc bag, and snip a tiny piece off the corner. Drizzle over cut pieces of fudge. Sprinkle immediately with remaining 1 tsp of Cinnabon sprinkles. Place fudge back in refrigerator until icing hardens, about 15 minutes. Enjoy cold! Keep fudge stored in airtight container in refrigerator. ENJOY!
Notes
**may substitute a cinnamon/sugar blend if you can't find Cinnabon products
Disclosure: I received the Cinnabon products used and was entered for a chance to win a Cinnabon Creations prize package in exchange for this post. No monetary exchange took place. All opinions are my own.