In my family there is ALWAYS leftover turkey! Here are over 50 ideas of what you can make with turkey!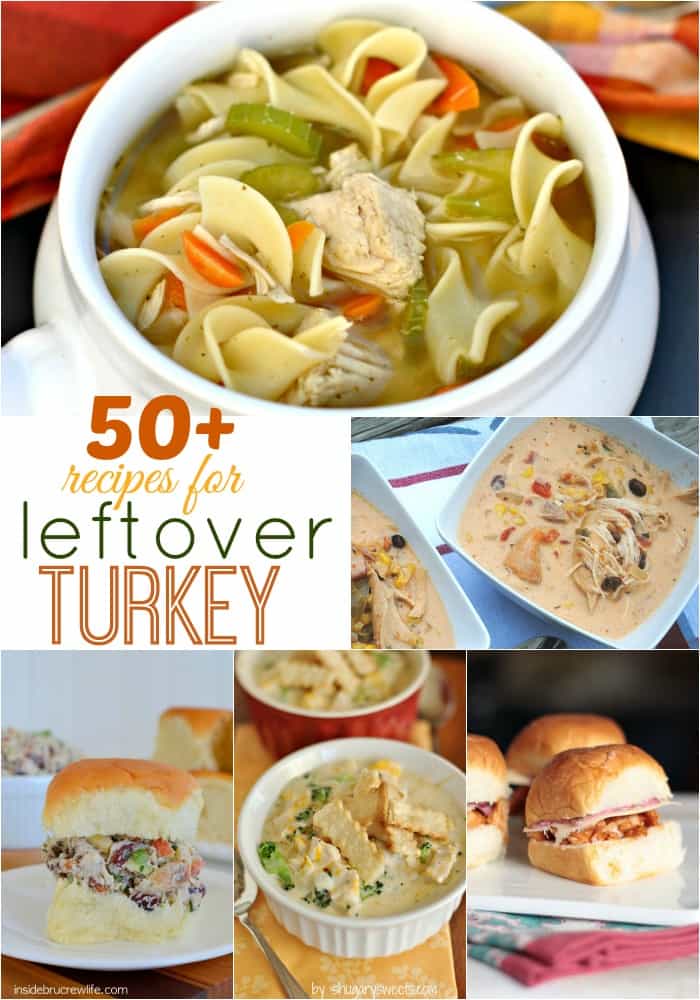 Cooking a whole turkey for Thanksgiving is a must, especially when you factor in all the delicious meals you can make with leftovers.
Cooked turkey will last about 3 days in the refrigerator, or up to 2 months in the freezer! Plenty of time to make some of our favorute turkey cheddar sliders, or taco soup!
Some of these recipes may use chicken, but you can always substitute your sliced/shredded turkey! ENJOY!
Recipes to Make with Leftover Turkey