Perfect, chewy Macadamia Nut Blondies. A plate of these are bound to be devoured quickly, so don't delay and eat one today!
Be sure to sign up for my email…new recipes in your inbox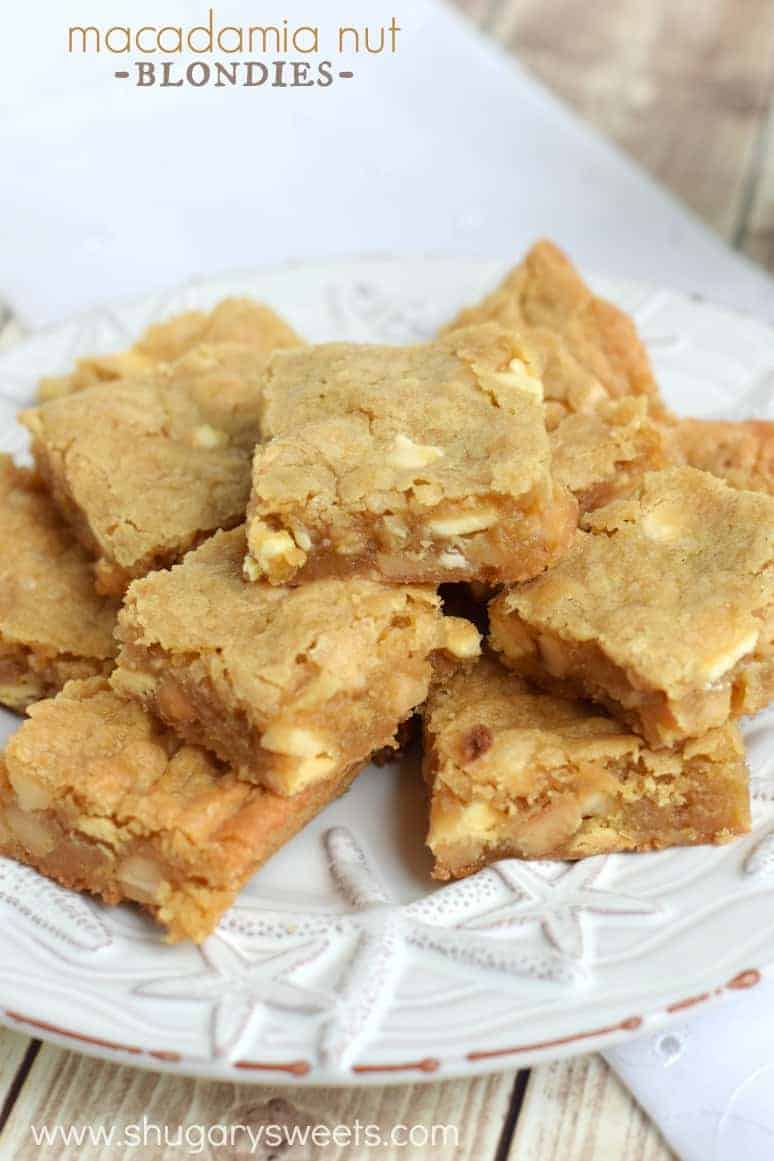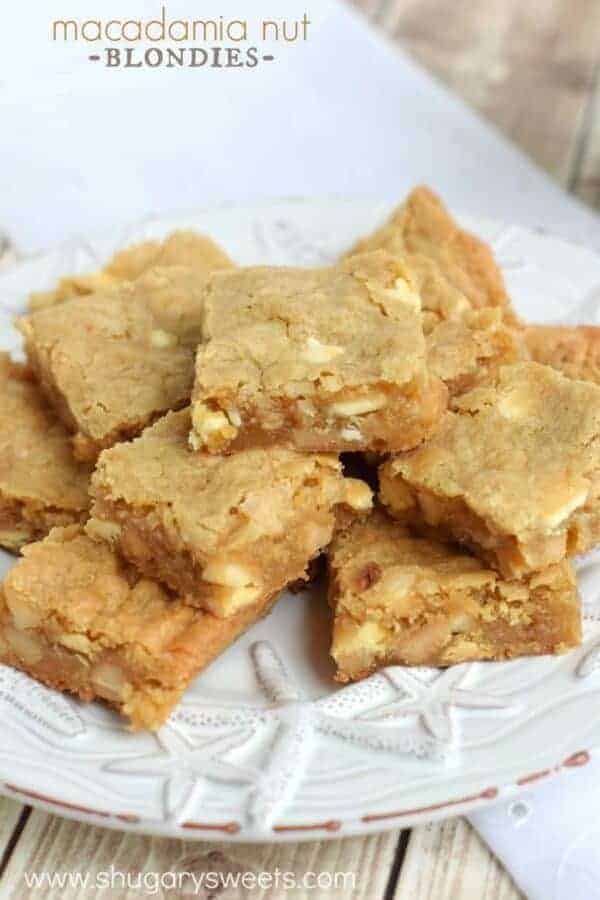 I can't quit you Hawaii.
I've always loved macadamia nuts. But after our recent trip to Hawaii, I've fallen into a deeper love with those nuts!
And I'm finding myself making recipes that include those delicious nuts any time I can.
Today, I've got a simple, classic blondie recipe that's packed with macadamia nuts. These blondies are chewy and perfect in every way. I love the way a blondie has a natural caramelized flavor. And the macadamia nuts are the perfect mate.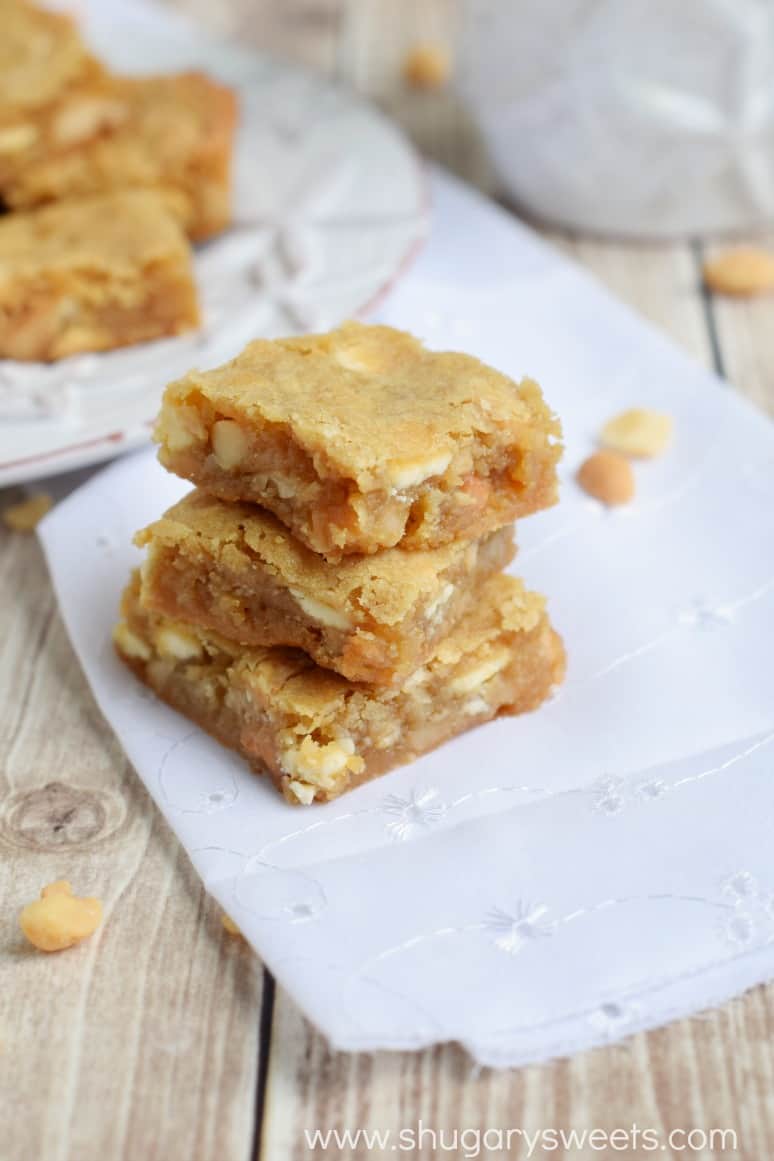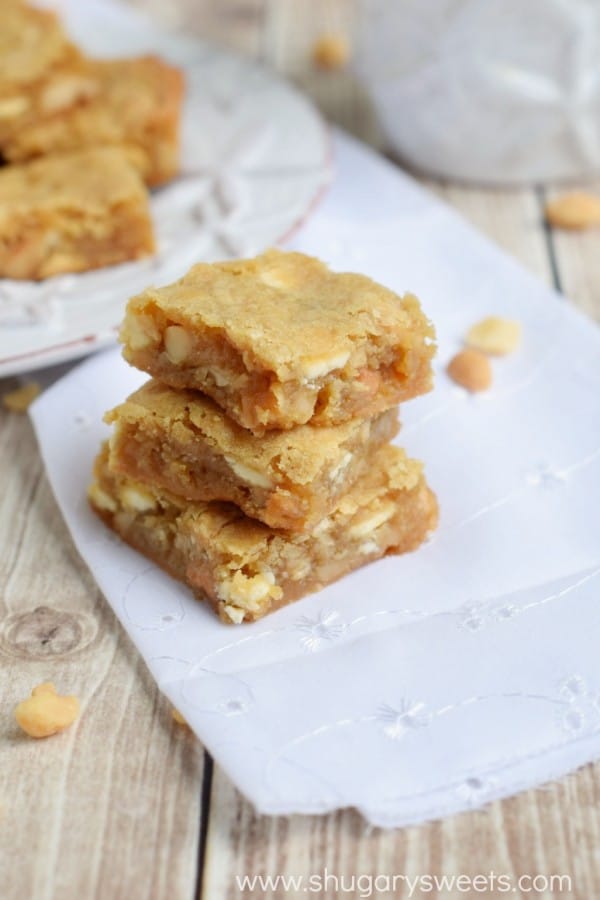 These blondies come in handy as I park myself in front of my television for the month of July.
Why you ask? Because my family is obsessed with following the Tour de France (for those of you about to hit google…it's a bike race, haha).
So much so that we each have our own teams chosen with our favorite players. If you're curious, I'm the reigning champion from 2014…so I've got to hold my title.
Have I bored you now? Don't worry, just take a bite of blondies and you'll just nod your head and smile!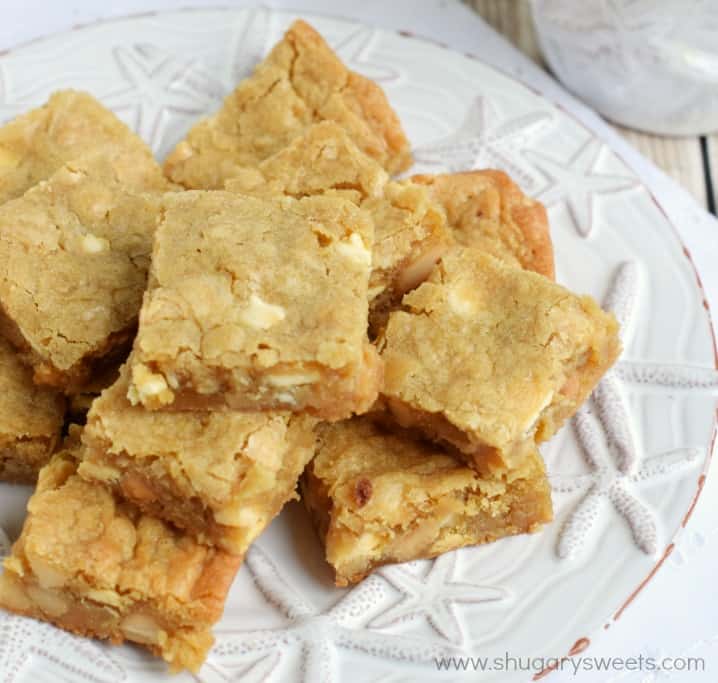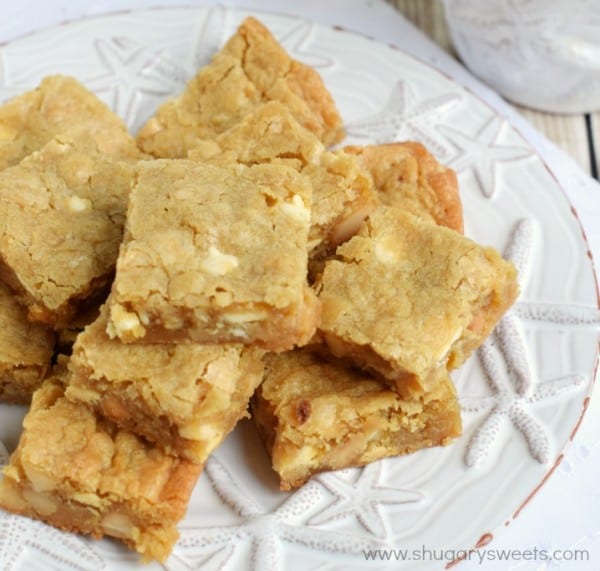 Yield: 25 bars
Macadamia Nut Blondies
Ingredients
1 cup light brown sugar, packed
1/2 cup unsalted butter, melted
1 large egg
1 tsp vanilla extract
pinch of kosher salt
1 cup all-purpose flour
1/2 cup white chocolate morsels
1/2 cup macadamia nuts
Instructions
Preheat oven to 350 degree F. Line an 8-inch square baking dish with parchment paper. Set aside.
In a mixing bowl, blend the brown sugar with butter. Add in egg and vanilla, stir until combined. Add in salt and flour, mixing until well blended. Fold in white chocolate chips and macadamia nuts.
Pour into prepared baking dish. Bake for 20-25 minutes. Remove from oven and cool on wire rack. Once cooled, slice and enjoy. Store in an airtight container at room temp for up to 5 days.
Love this recipe? I've got some more delicious, easy treat ideas below: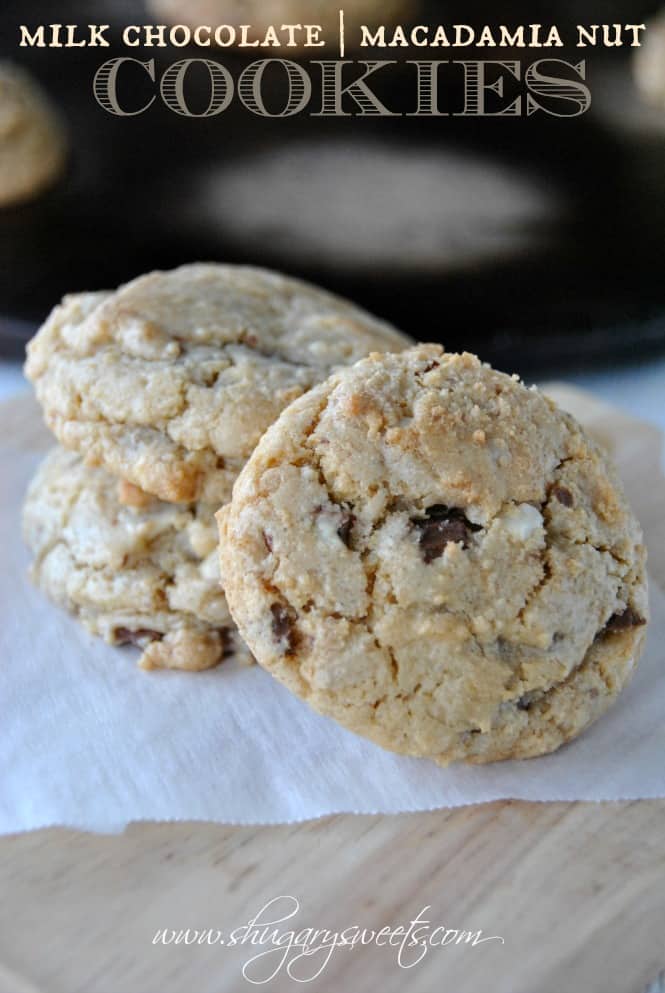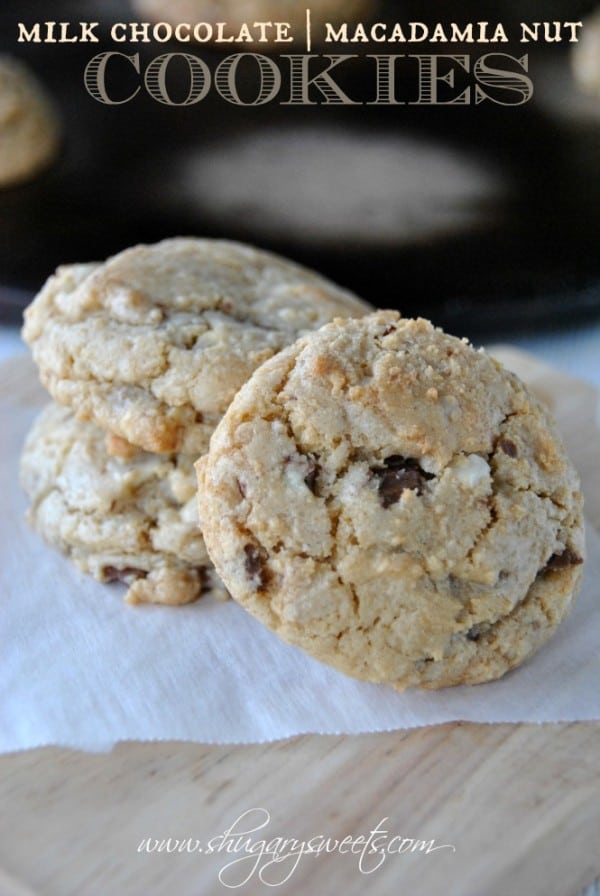 If you love Pepperidge Farm Sausalitos…then these Milk Chocolate Macadamia Nut Cookies are for YOU!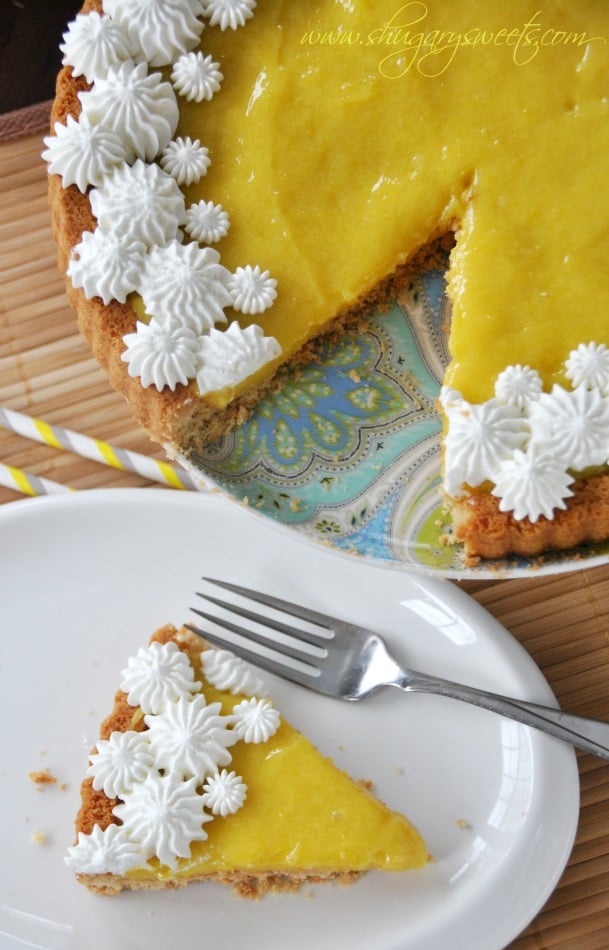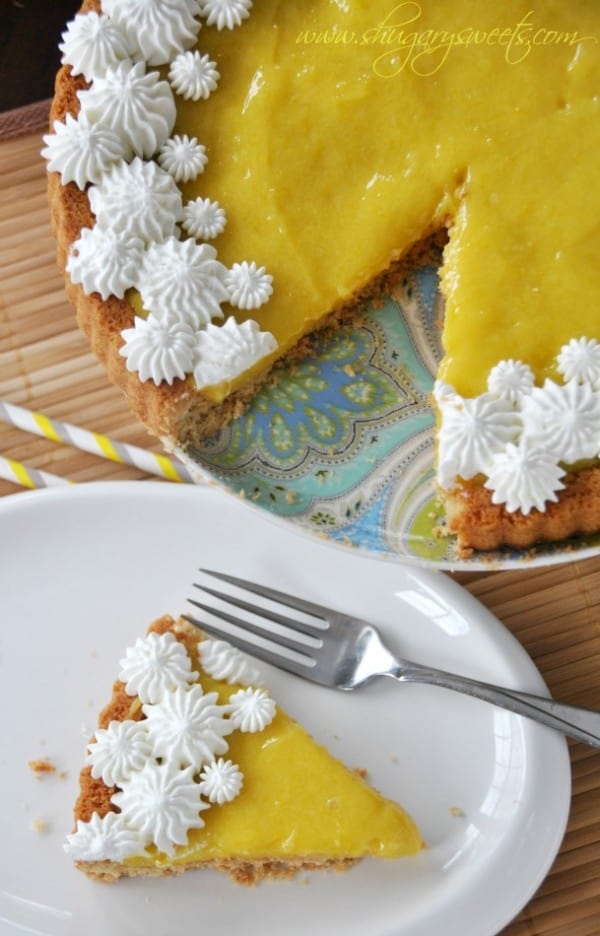 This Lemon Tart has a macadamia nut cookie crust. Not to mention a homemade lemon curd on top!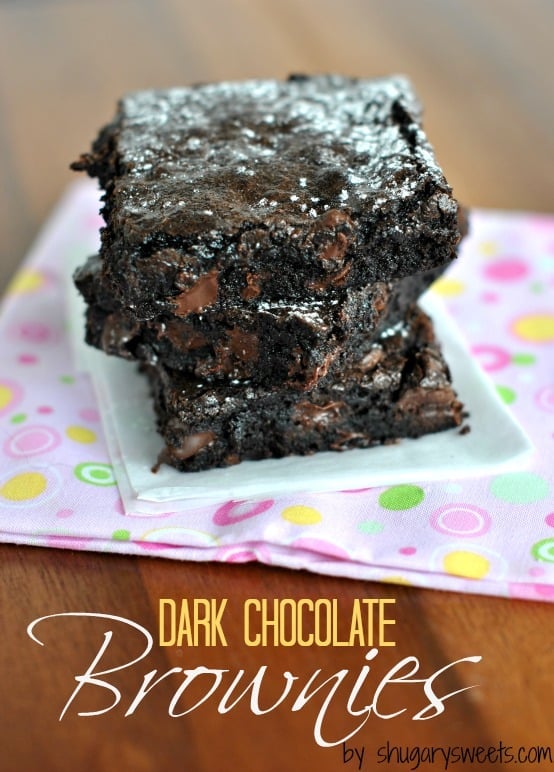 Perfect Dark Chocolate Brownies: one bowl, fudgy brownies!
If you love these Macadamia Nut Blondies….check out some of these recipes from my friends: