Mud Hen Bars are such a unique treat. Cookie dough, topped with marshmallow and chocolate chips and covered in a brown sugar meringue. DELIGHTFUL.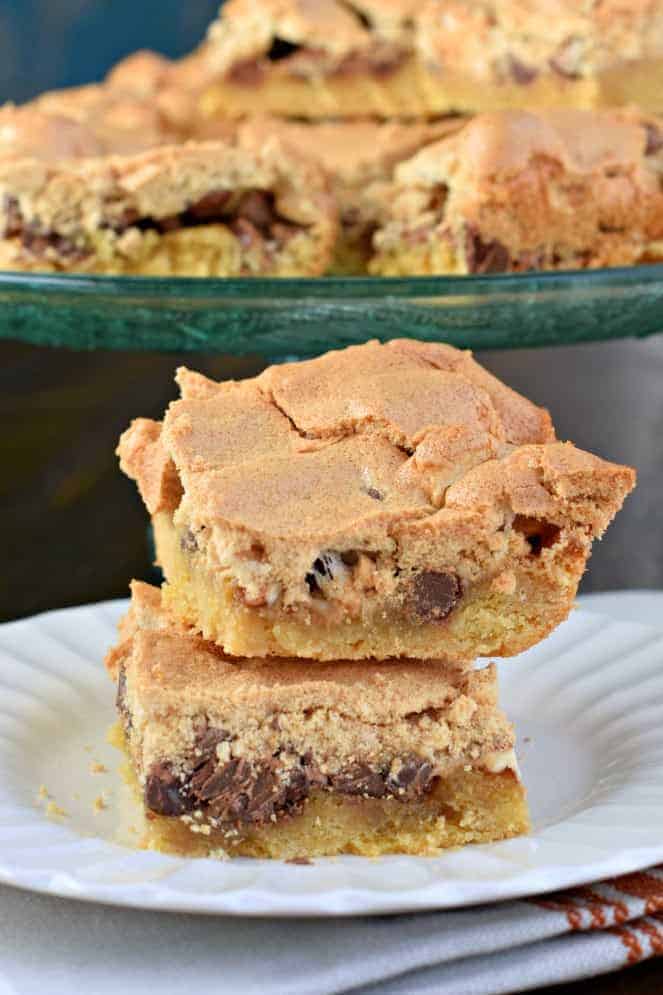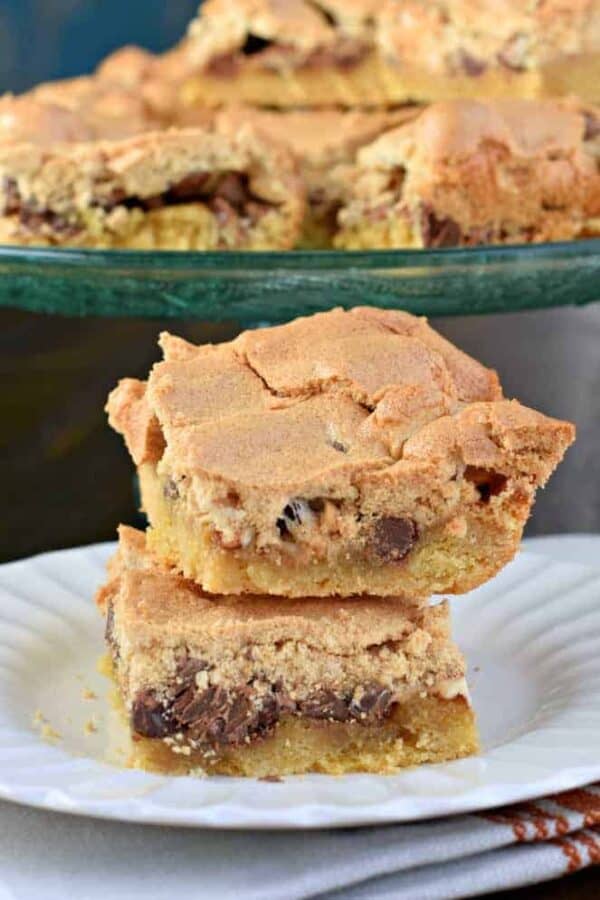 So something big happened a couple weeks ago and I am just getting around to sharing the news!!!
Shugary Sweets turned EIGHT years old.
Can you believe it? Comment below if you've been following along for awhile, or if you're new around here!
Before I get to today's recipe, I thought it would be fun to take a trip down memory lane….
It all started in 2007 (I know that's ten years ago…but bear with me)…
My family had moved out of state and in a way to connect with our Chicago family I started a little blog. Back in the day it was called "Shugarman Six." I told stories about my kids, crazy tales of the dogs, and photos of our family on vacations. Then, I did something crazy. In January of 2011 I shared this recipe for Apple Cinnamon Bread. And if you go look at that recipe, you'll see a comment from an "Evan Thomas." I have no idea who he is. You see, it's him who I should thank (THANK YOU EVAN THOMAS, whoever you are). He freaked me out. Before that comment, I only had family commenting on my blog. Never ever a random dude.
So fast forward a couple days and I shared this recipe for Peanut Blossom Cookies. And you'll see in the comments that my family became confused by the sudden shift to "food blogging." For the next 5 months I mixed in recipes with daily rambles. And more and more people began commenting on my food, and I quickly learned "food blogging" is a thing. So, in May of 2011 I officially re-branded my website and became Shugary Sweets.
While I've certainly struggled balancing life over the years and learning how to be an entrepreneur and work from home mom, food blogging has come with many exciting opportunities. Not only have I met some of the most incredible people who I now call friends (you all know who you are)….but I have heard from so many of YOU (my readers) who have enjoyed making my recipes! So thank you for circling back and commenting when you make something, or tagging me on social media in your creations. I LOVE IT.
Here at Shugary Sweets, I've become well known for my candy recipes…you can find 60 (yes SIXTY) Fudge recipes. If you're wondering, yes, I have gained the Food Blogger 15 pounds (and then some). But it's not all fudge that you'll find here on my website. Some of my most popular recipes are savory dinners. Like this Chicken Tetrazzini and this Copycat Panera Mac and Cheese recipe.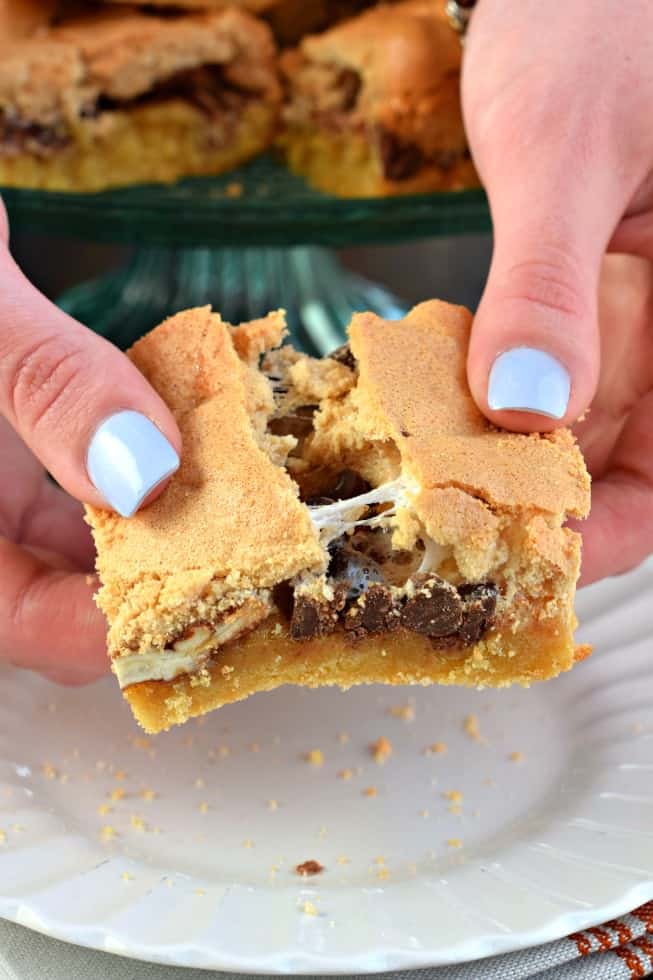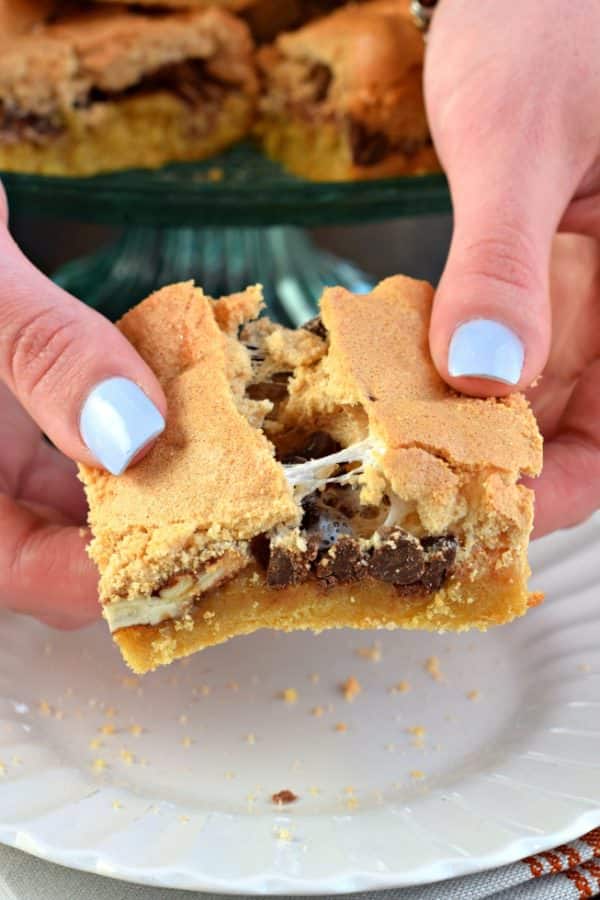 From the very beginning of food blogging I have kept an idea list. It's a notebook where I literally jot down ideas. Crossing them off as I attempt and make them, and adding to the list as new recipes come to mind. One recipe that has been on my list from the very beginning is a recipe for Original Mud Hen Bars from Southern Plate. I have tasted them at potlucks and parties, but never attempted to make them myself.
Until now. What better way to celebrate a birthday (or blogiversary) than with Mud Hen Bars!? They are a chewy, gooey treat that has you going back for more! The base of a Mud Hen Bar is cookie dough, and it's topped with a layer of marshmallow and chocolate chips. Finally, you make a brown sugar meringue to cover the bar and bake. Voila! A chewy treat with a sweet, crunchy top! I don't know why I waited so long to make them!
So before you head off to print the recipe, I just want to say thank you.
THANK YOU!!!!
Thank you for being the best readers. Thanks for sharing in all my stories, commenting on the blog, pinning your favorite recipes, following along on Instagram. All of it. Thank you. Here's to another 6 years!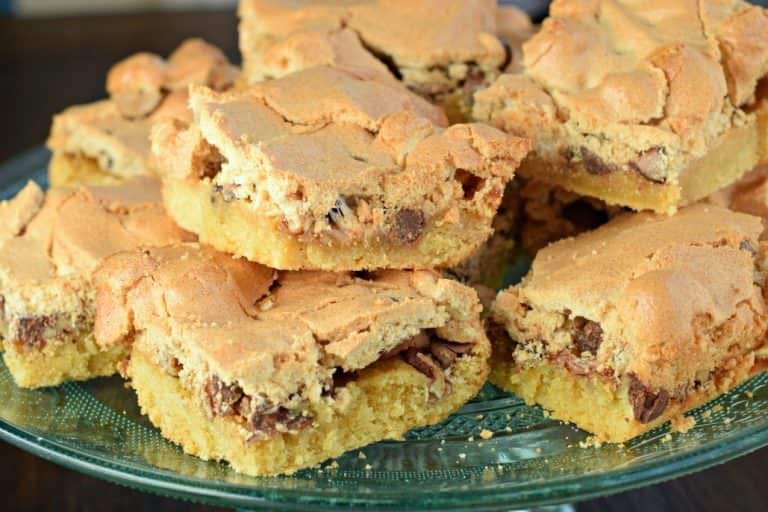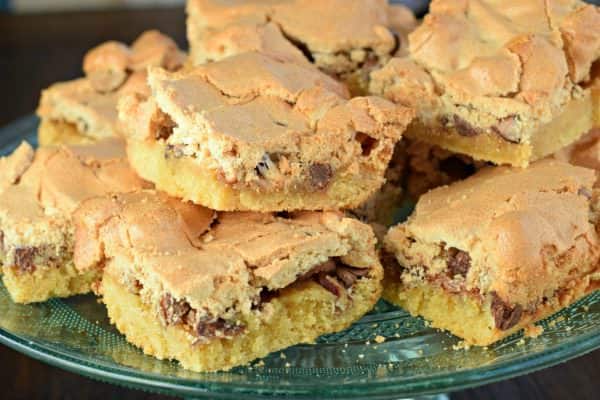 Recipe originally published May 22, 2017