This Pumpkin Chocolate Chip Cookie Dough Dip needs to be at every fall party! Serve with some pretzels, graham crackers, or my favorite: Gingersnap cookies!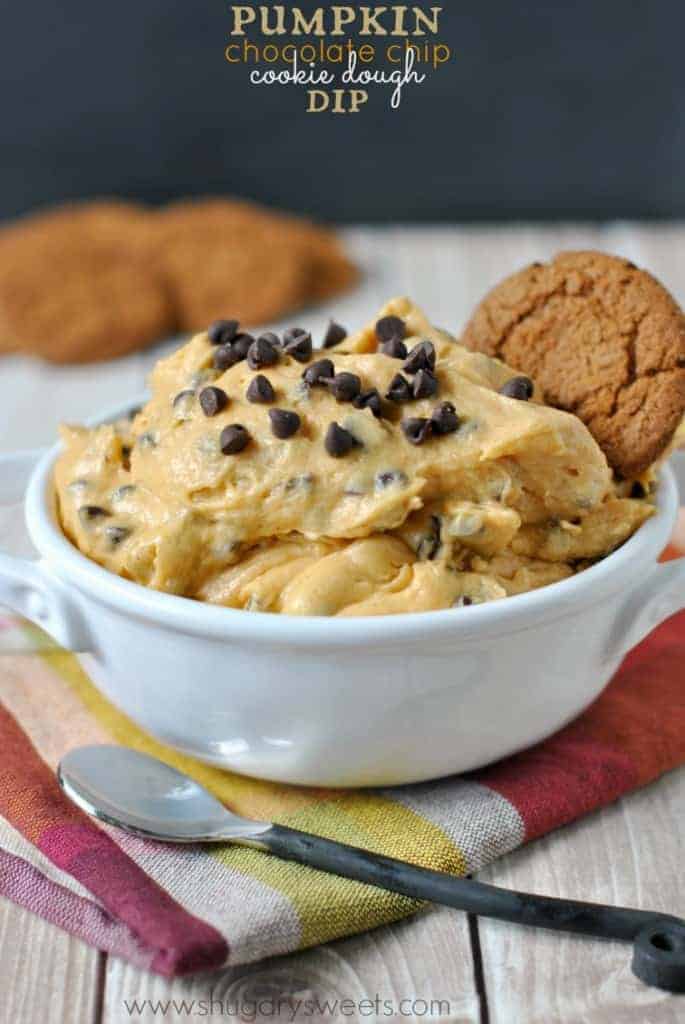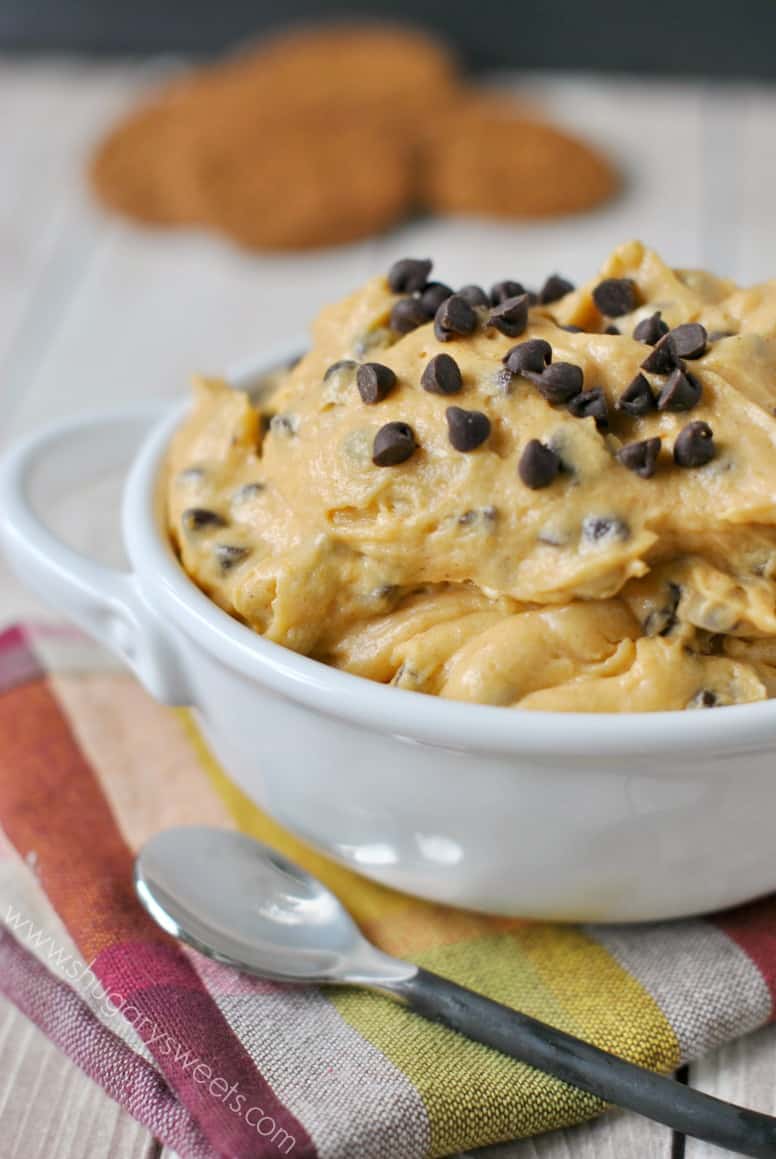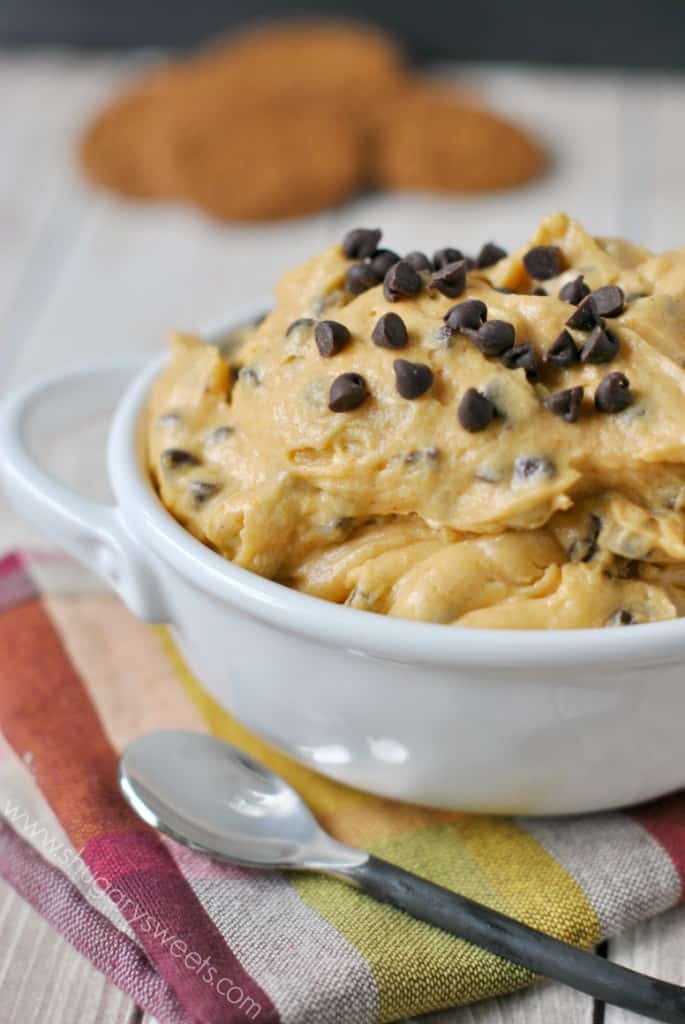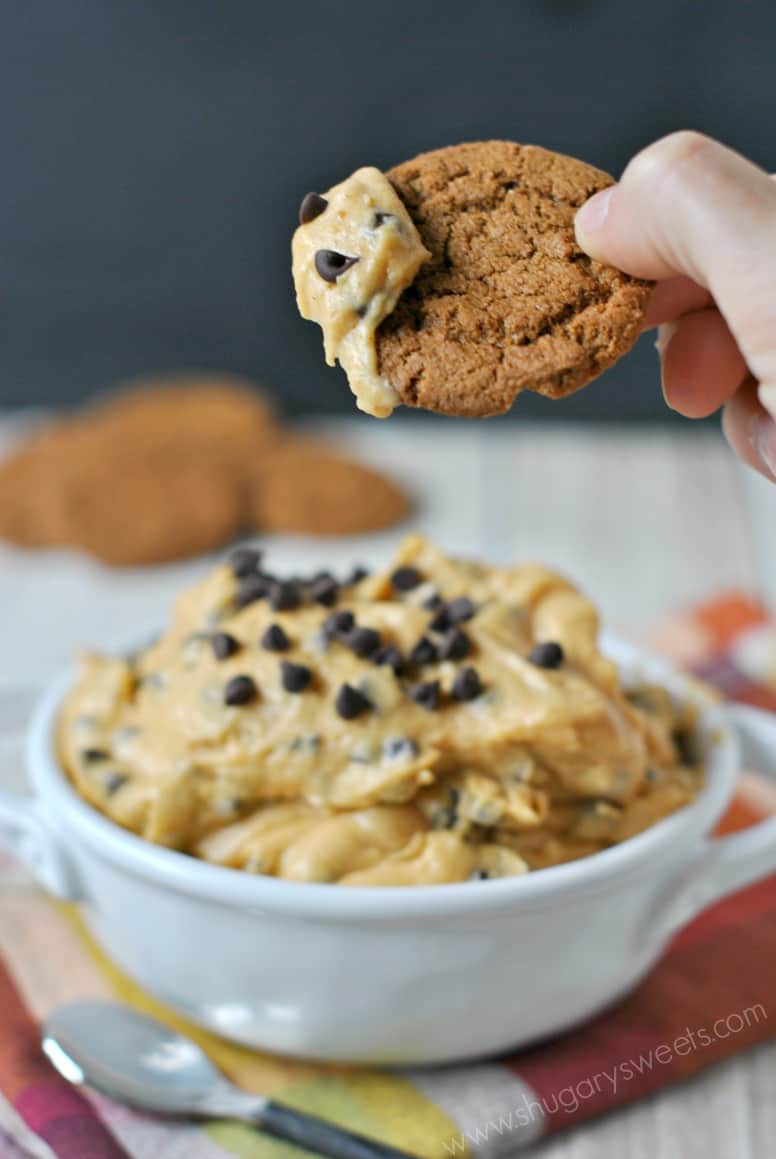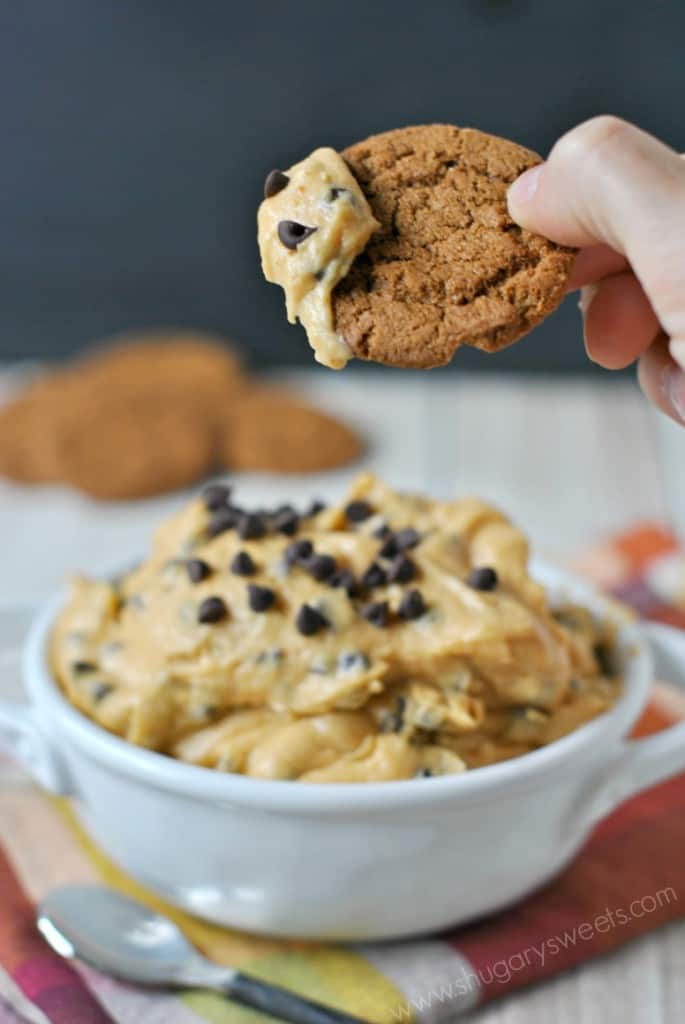 Tips and Tricks
Keep your saucepan on low when melting the butter with the brown sugar, cinnamon, and pumpkin. You don't want to BOIL this mixture, just whisk until melted and smooth
Heating the pumpkin and cinnamon instead of adding them in with the cooled cream cheese mixture results in a much creamier texture. Trust me.
Allow the pumpkin mixture to cool COMPLETELY before adding it to the cream cheese. It will never set up if you add it warm.
Refrigerate dip for two hours (more or less). It allows the flavors to mingle, and gives the cream cheese time to firm up again with the pumpkin mixture.
Serve with gingersnaps. You will LOVE the tasty snap of the cookie with the pumpkin dip. Also good dippers include pretzels, apples, Nilla wafers, and graham crackers.
Have a big crowd? Double the recipe. You'll thank me later!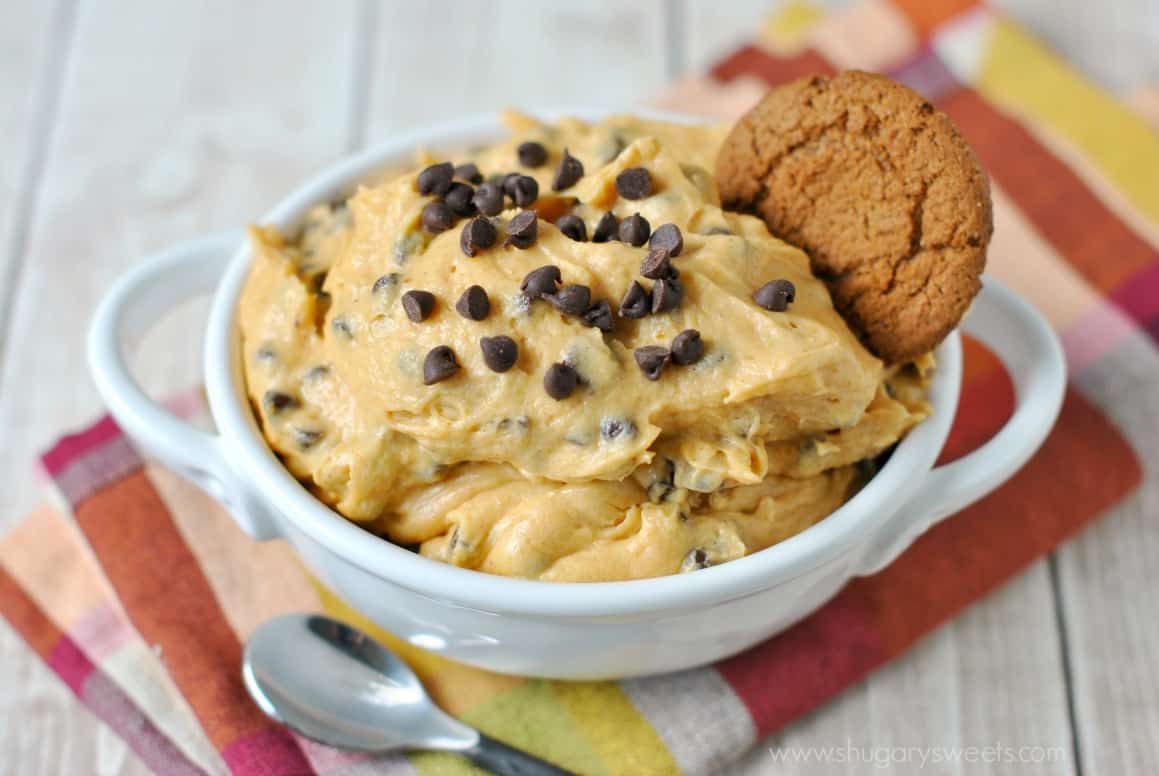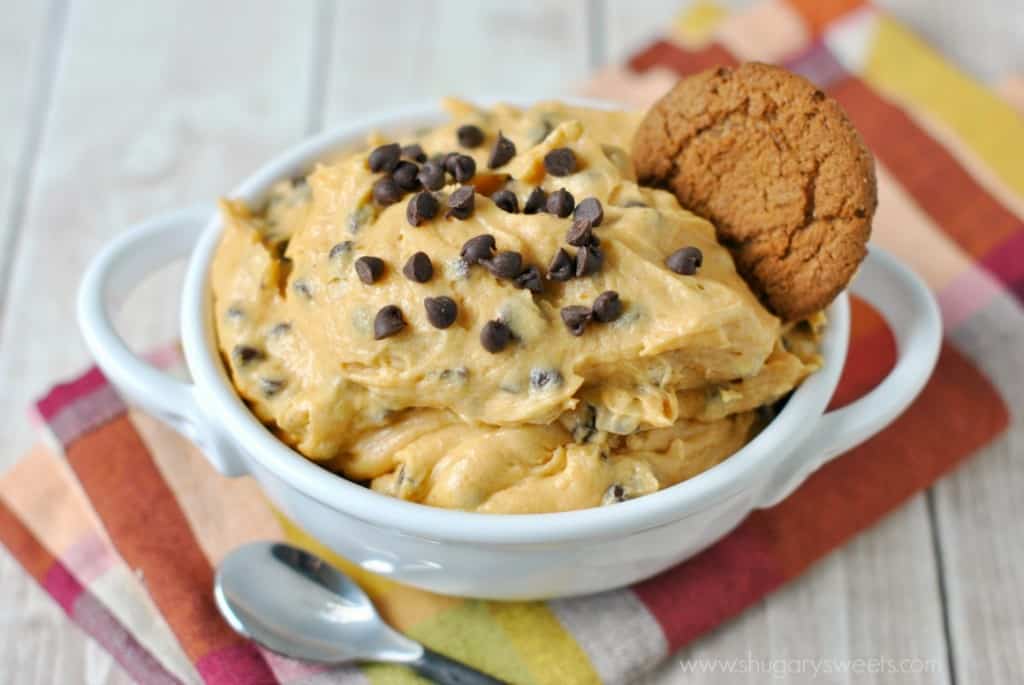 More Dips