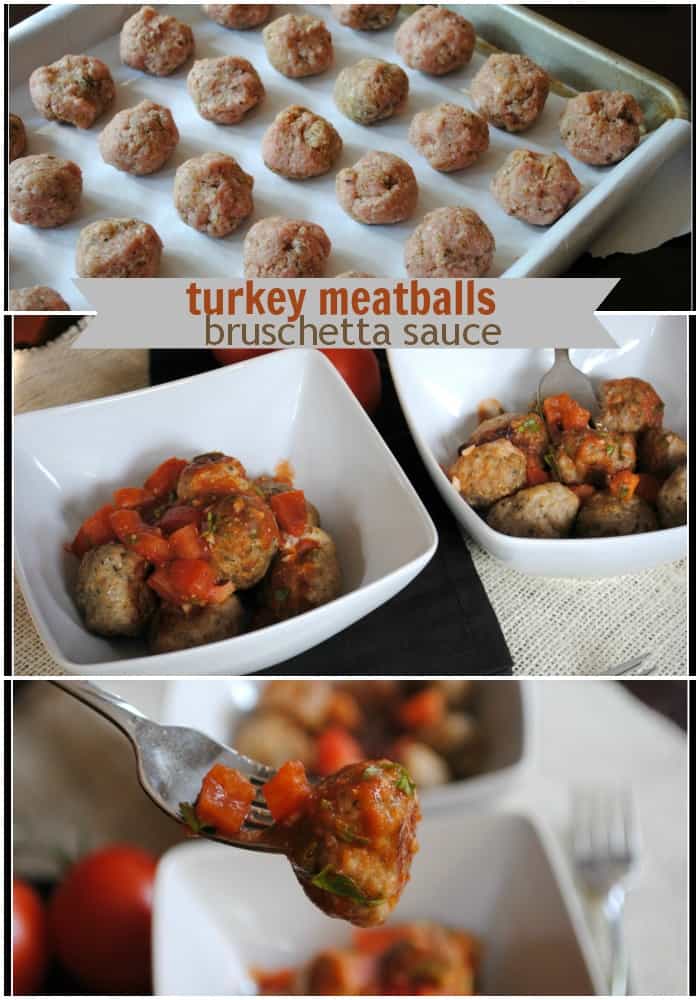 Have I got a delicious, healthy dinner for you today!
These turkey meatballs are so full of flavor, it's hard to believe they are baked.But before I begin, I want to share a new product with you. No, Reynolds has no idea who I am, and they are not paying me to tell you all about this product. But, I feel you all come to my blog for a reason. Whether it be to get a dessert recipe, see what we're having for dinner, or find a useful tip somewhere amongst my ramblings.
My mom (HI MOM) told me about this product. Have you seen it? It's Reynolds Wrap Pan Lining Paper . Basically, it's foil on one side and parchment paper on the other side.
Which is PERFECT when you want to bake meatballs….or BACON. I don't think I would use it for baking, because regular parchment paper works perfect, and why mess with that, plus this is very thick. What this new stuff does though, is like foil, you can wrap it around the sides of your baking dish, and it's heavy duty, yet the top is parchment and your meatballs won't stick (neither will your bacon, if you're interested). Plus clean up is a breeze.Okay, so now that we have the pan liner covered, let's get to these meatballs. Hubs and I are trying to eat healthier. You know, if we eat a healthy dinner then we can have dessert, right?
This is a flavorful dish. You can certainly serve it with pasta, but we enjoy it with a big salad. And, the leftovers are delicious! The homemade bruschetta is amazing.
Yes, there are breadcrumbs in it. Yes, a little bit of parmesan cheese too. I said we are eating healthier. For us, this is pretty darn healthy! I mean, there's no heavy cream, no butter, yeah…healthy.So take a bite. Then have some dessert! What? A girl has got to have her sweets!
Yield: 25 meatballs
Turkey Meatballs with Bruschetta Sauce
Ingredients
For the meatballs:
1 lb ground turkey
1 egg
1/2 cup plain breadcrumbs
2 Tbsp Italian Seasoning
3 Tbsp grated parmesan cheese
1/2 tsp garlic powder
1/2 tsp kosher salt
6 cranks fresh ground black pepper
For the Sauce:
15oz can tomato sauce
5 large Roma tomatoes, diced
2 big handfuls basil, snipped
4-5 cloves garlic, chopped
1/2 tsp red wine vinegar
1 tsp kosher salt
6 cranks fresh ground black pepper
2 Tbsp grated parmesan cheese
Instructions
In large bowl, mix together the meatball ingredients until combined evenly (I use my hands). Roll into 25 balls (about 1 1/2-2 inches). Space evenly on prepared baking sheet. Bake in a 375 degree oven for 20 minutes.
While baking, mix all sauce ingredients together in medium saucepan on low heat. Stir occasionally.
To serve, pour sauce over meatballs and enjoy!