This Cinnamon Swirl Bundt Cake would be perfect for breakfast or dessert! The cinnamon glaze is truly the "icing on the cake!"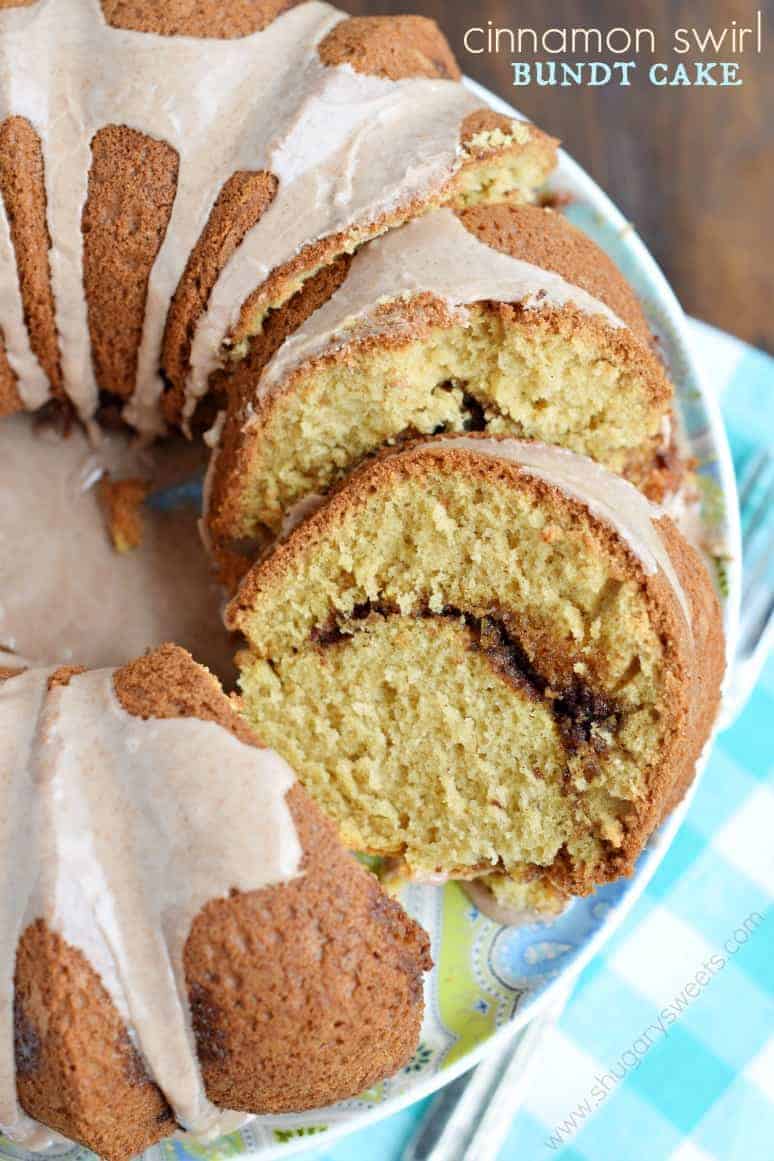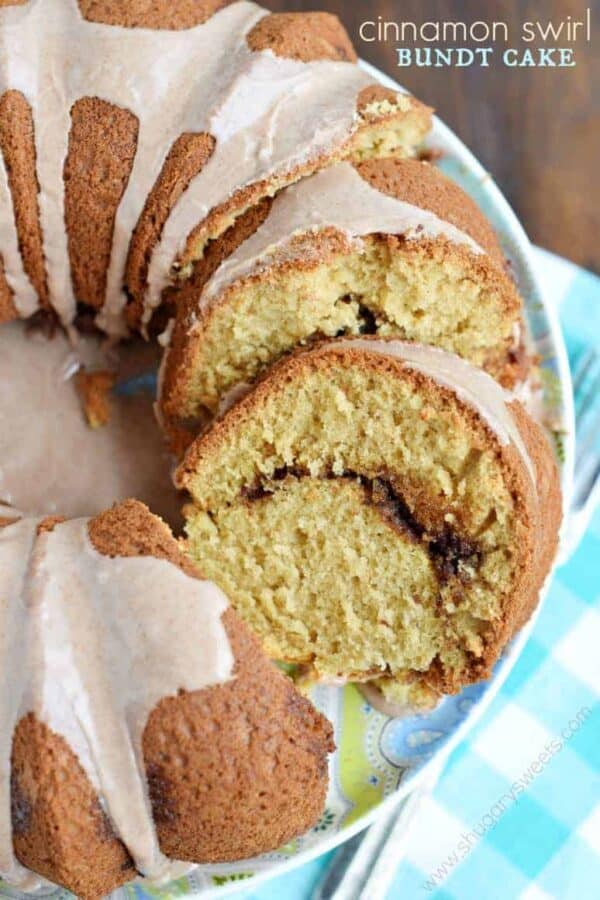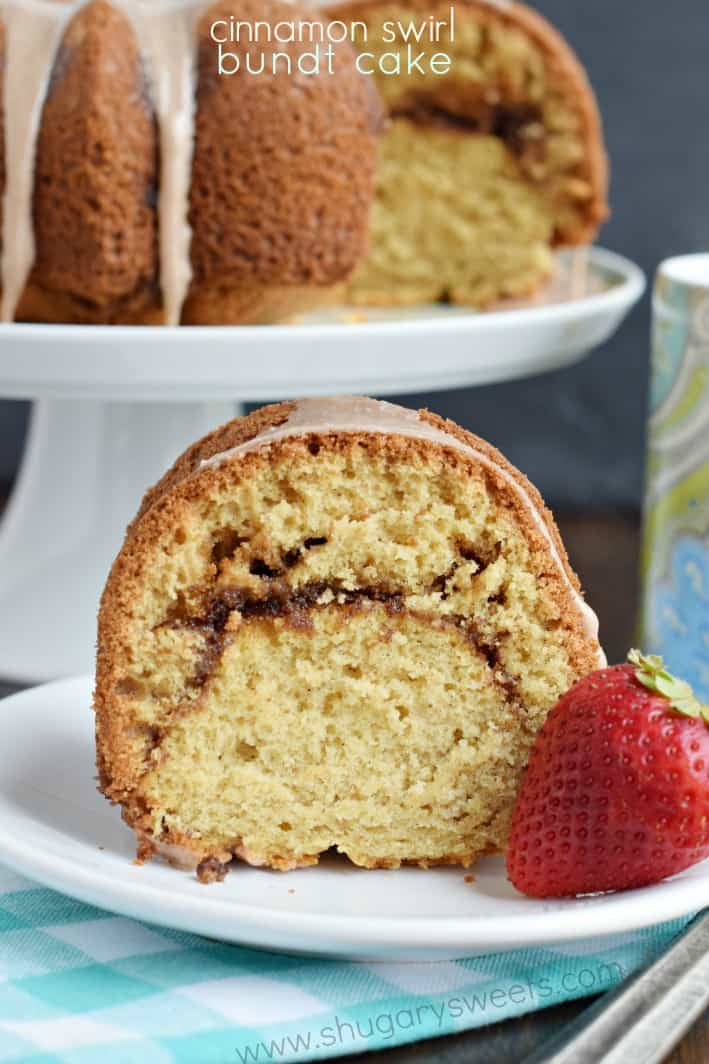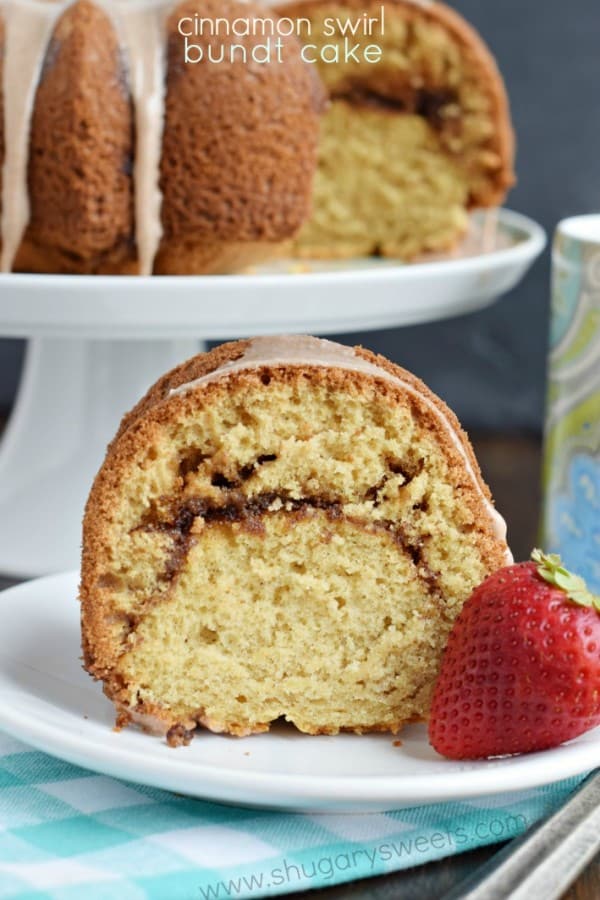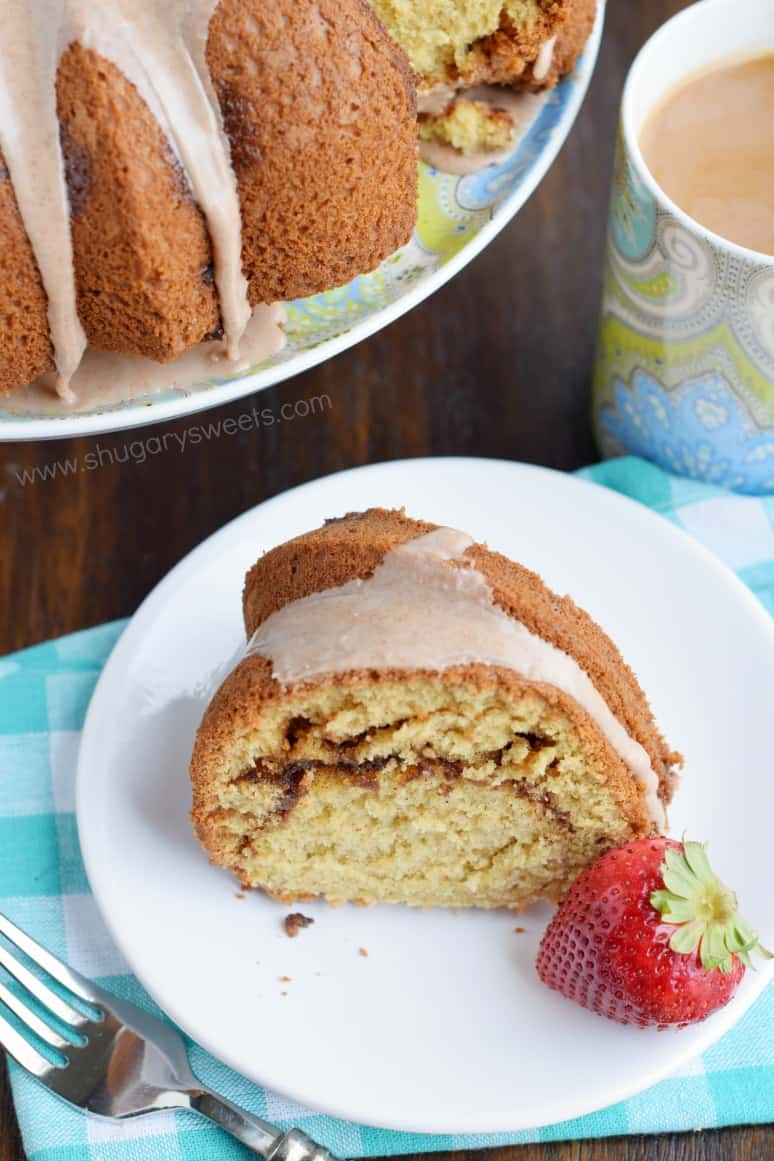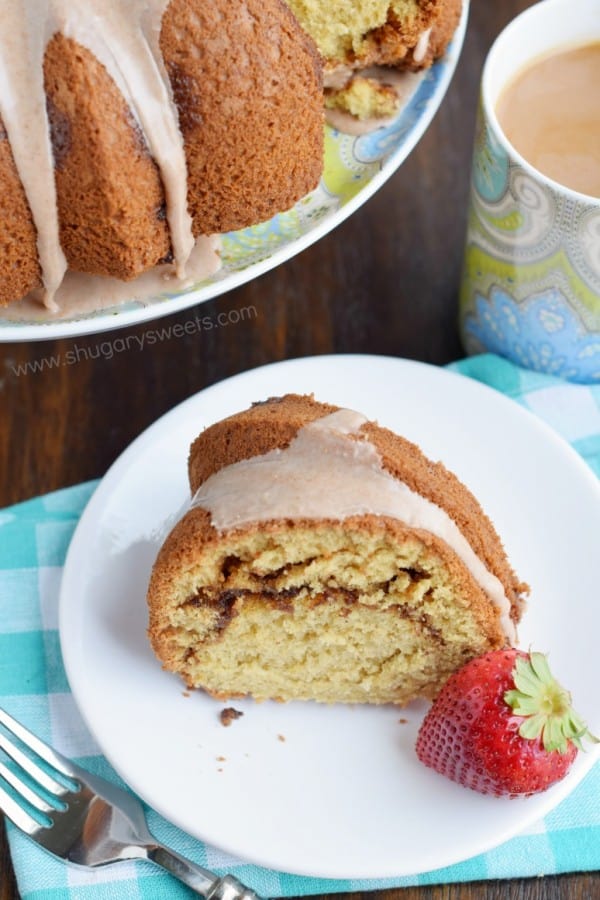 How to get Bundt Cake out of pan
For years I couldn't get the perfect "release" on my bundt cakes.
And I realized it has 99% to do with the pan. After purchasing this pan, no issues. EVER.
I usually wipe it with a little crisco and sprinkle with flour, and voila…it releases EVERY. SINGLE. TIME. You can also use the baking spray that has flour in it, if you prefer. I'm always afraid that it will cause build up in my bundt pan and affect the non-stick aspect of the pan.
Our homemade goop (or cake release) is perfect for bundt pans too.
Don't forget to make the cinnamon glaze. I made a very thin glaze, unlike some of my other "frostings." Remember, you want to make sure that people accept this "cake" as breakfast, haha, so don't overdo it on the frosting. Otherwise it will take some convincing!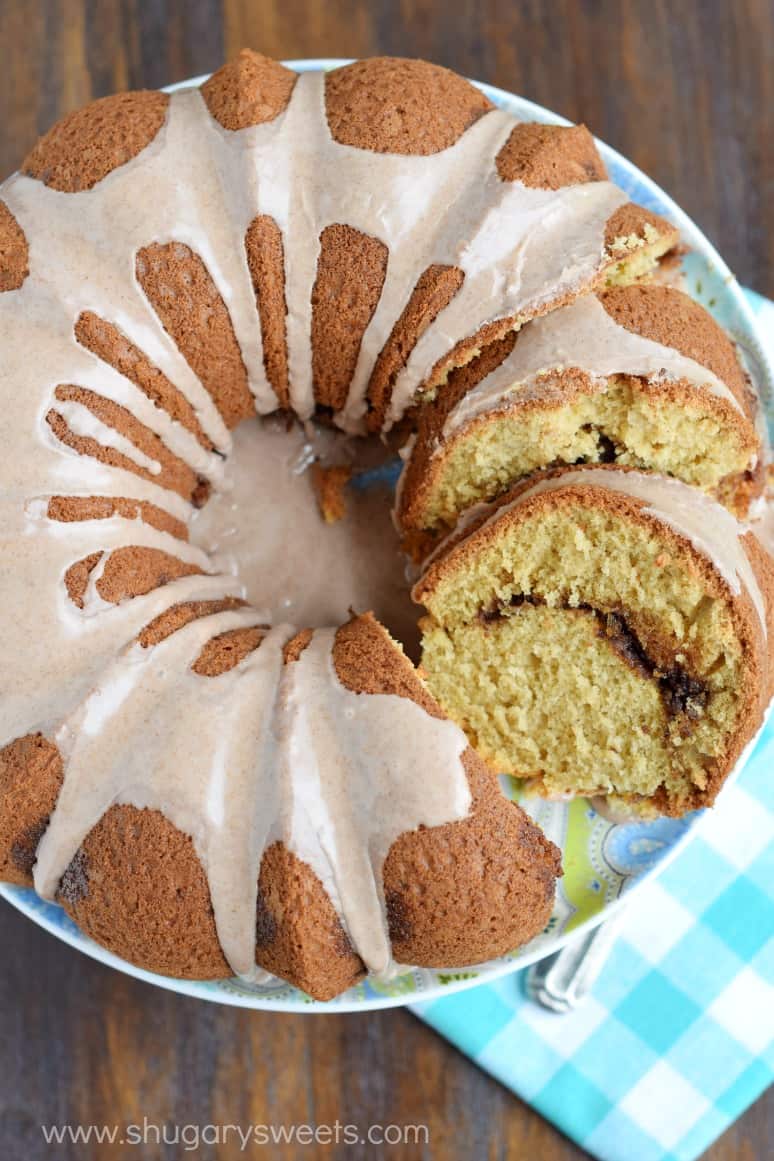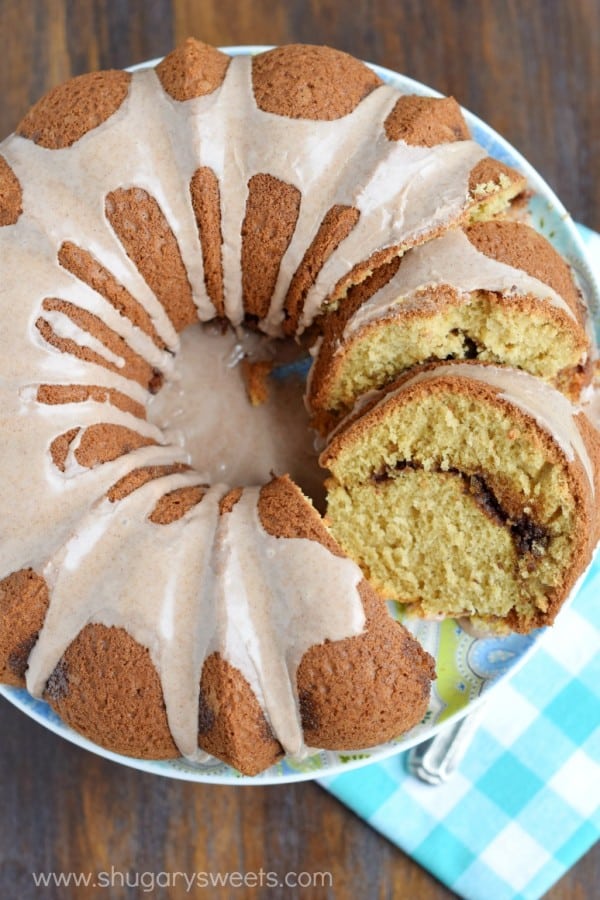 How to store a Bundt Cake
Store this cake, covered, in a cake saver or airtight container at room temperature. Will stay delicious for about 4-5 days.
You can freeze this Cinnamon Swirl Bundt Cake too!
Wrap slices in plastic wrap and place in freezer safe container or ziploc bag. Thaw overnight at room temperature and enjoy.
More Easy Cake Recipes