You'll love this delicious Gnocchi Alfredo with Portobello Mushrooms for your next weeknight meal! Ready in 30 minutes, it's perfect for your busy nights, yet impressive enough to serve guests for dinner!
**Today's post is sponsored by Princess Cruises. While I was compensated for my time, all opinions expressed are 100% my own!**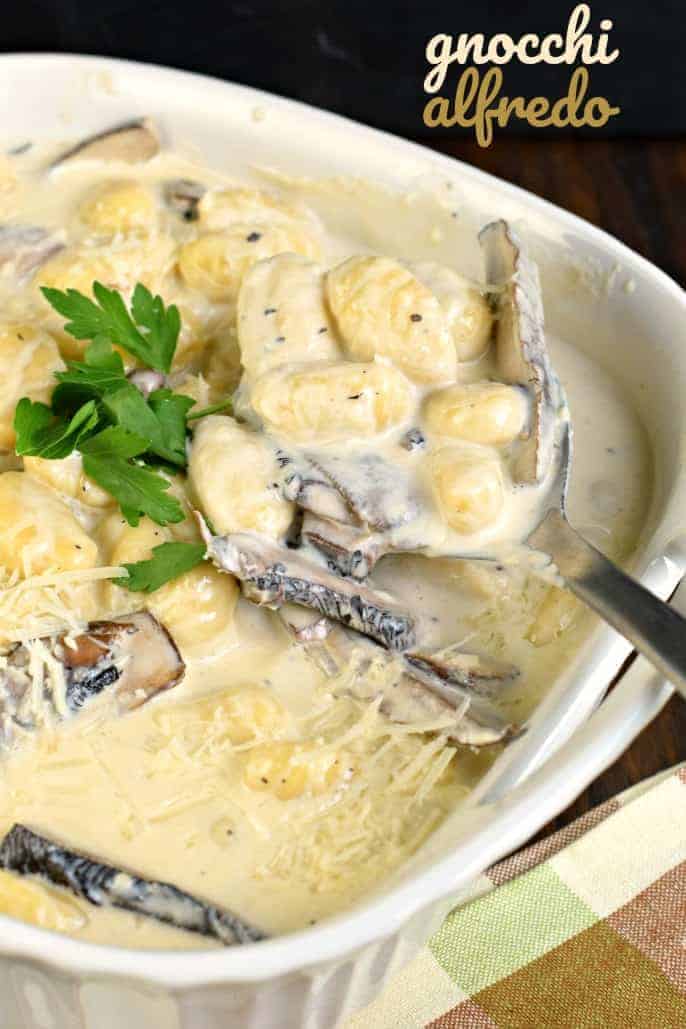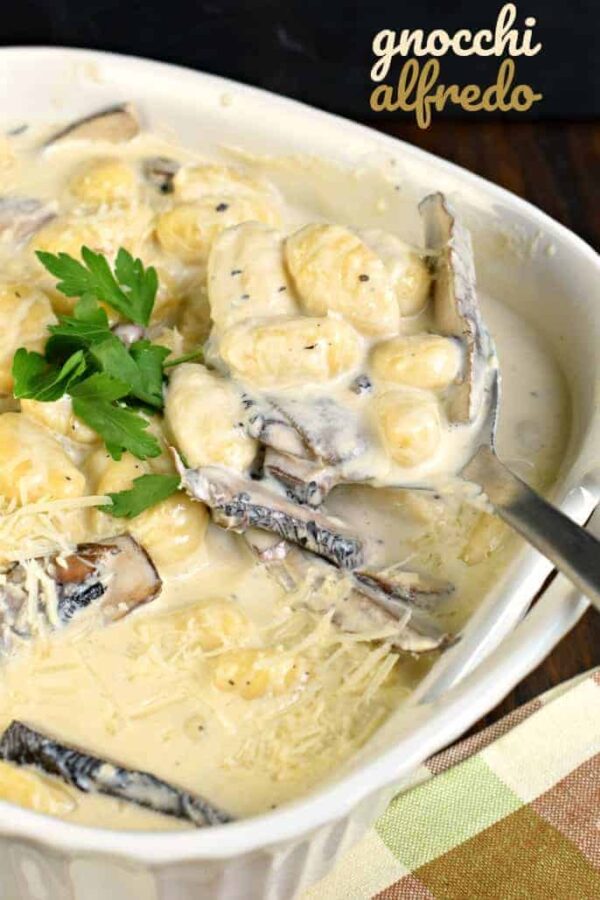 When you think about going on a cruise…what comes to mind? I recently sailed with Princess Cruises and had the best time enjoying the Baltic Sea and all its wonders with my best friend. But it became obvious that everyone has a FAVORITE activity aboard a cruise ship. What is yours?
Is it the tranquil views looking out the back of the ship? This was such a peaceful place we found on the back of the Regal Princess. I'm not going to tell you EXACTLY where it is though, because there were only TWO chairs and I'm not sharing my spot, haha!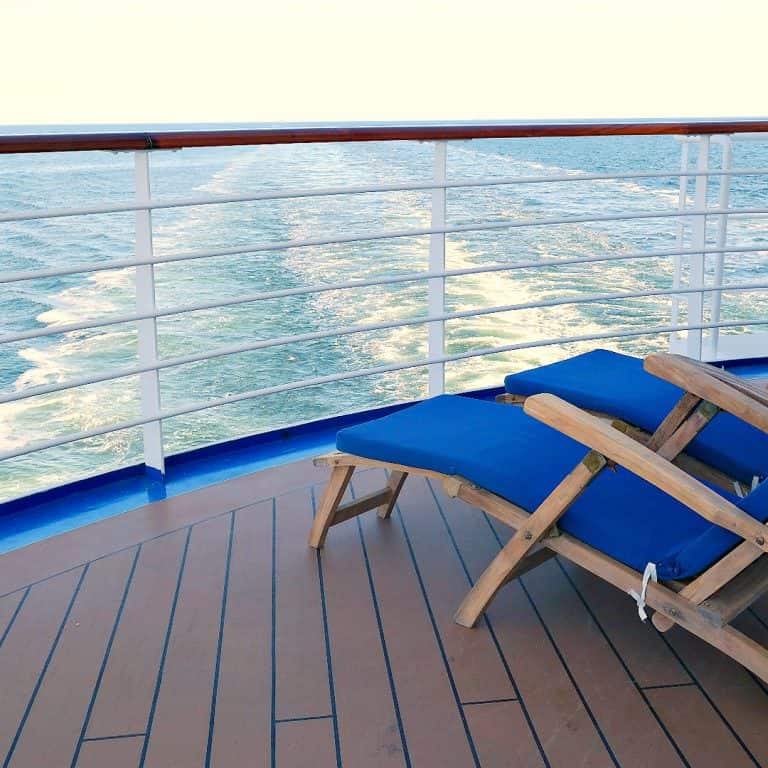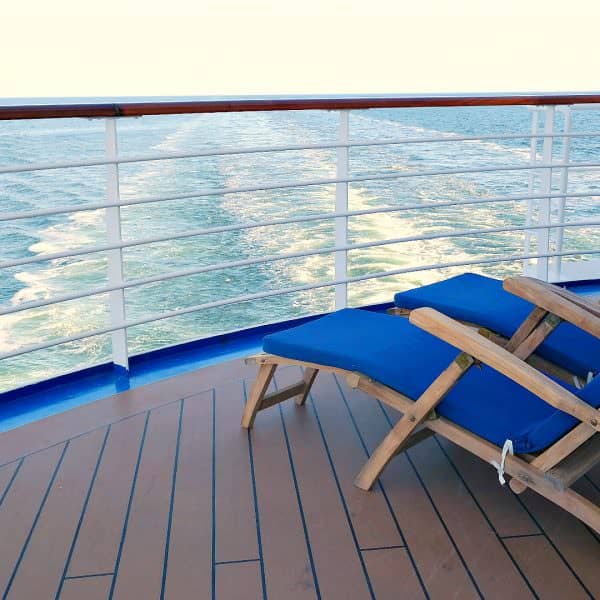 Or do you love the excursions at each port? Cruising along the Baltic with Princess Cruises provided us some of the most amazing stops along the way. From the beginning we were in love before we even stepped on the ship in Copenhagen, Denmark. It's as beautiful in real life as it is in pictures. Admittedly though, Tallin, Estonia had the most breathtaking sights!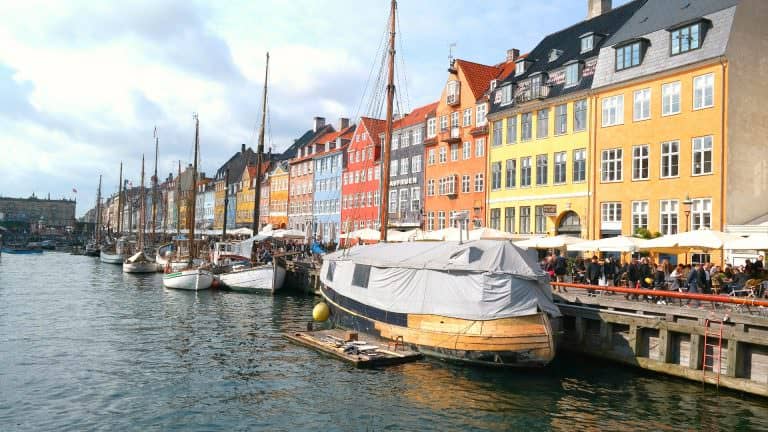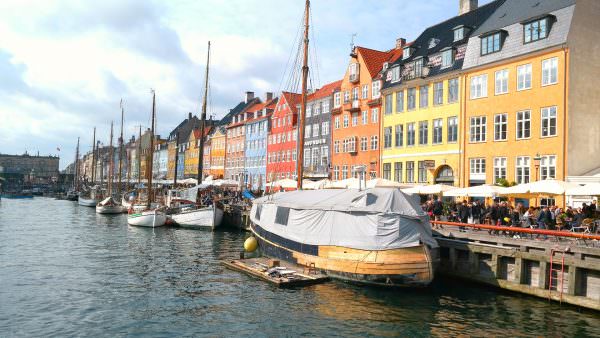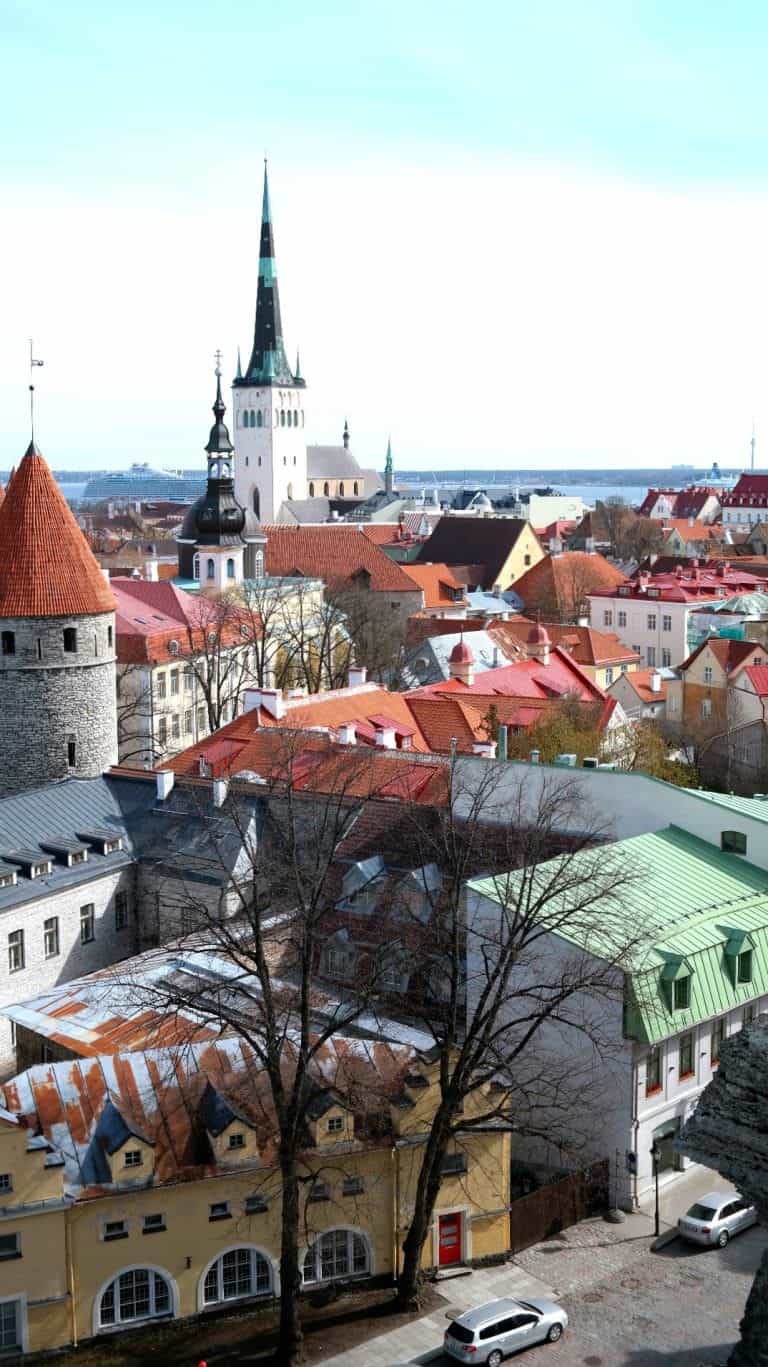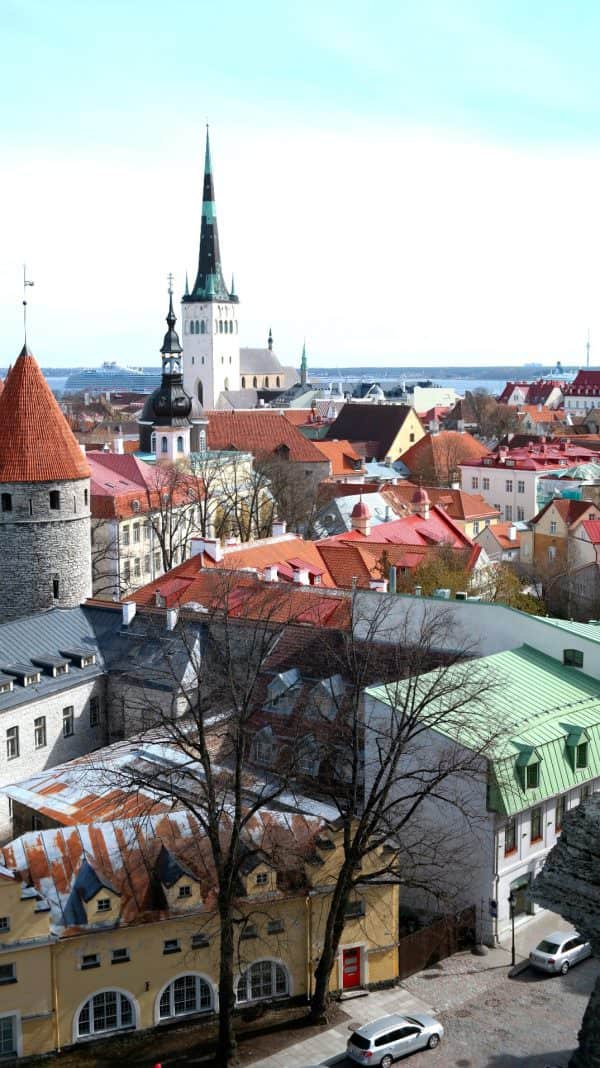 How about a movie on the deck? Normally you'll see people splashing around in the water while others are sipping cocktails in the warm sunshine. Aboard our cruise, we snuggled under blankets and drank cocktails under a beautiful snowfall!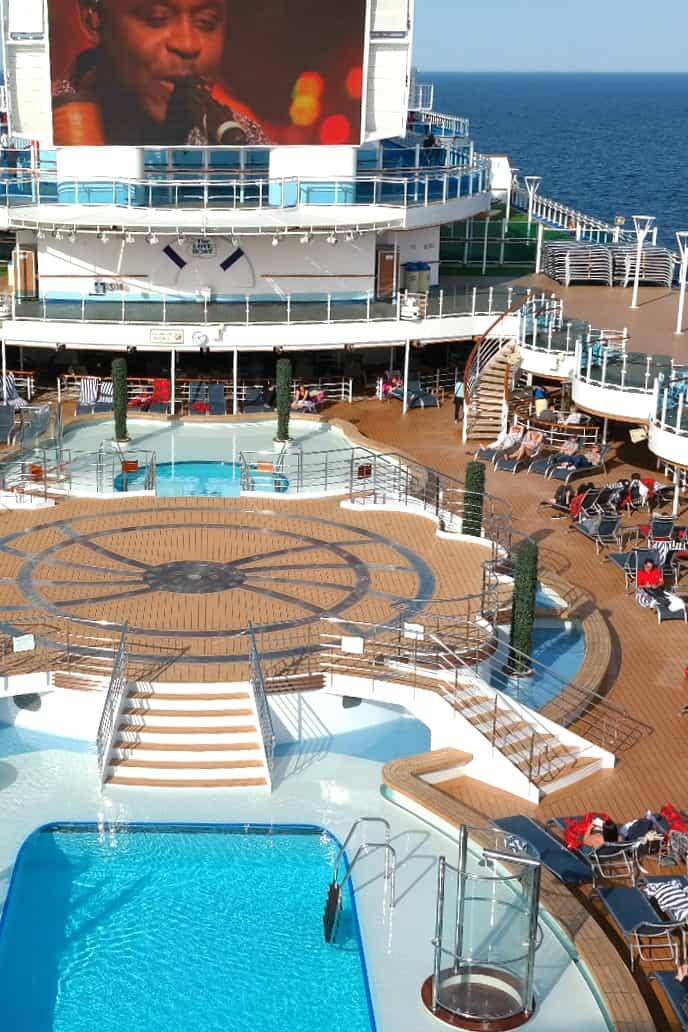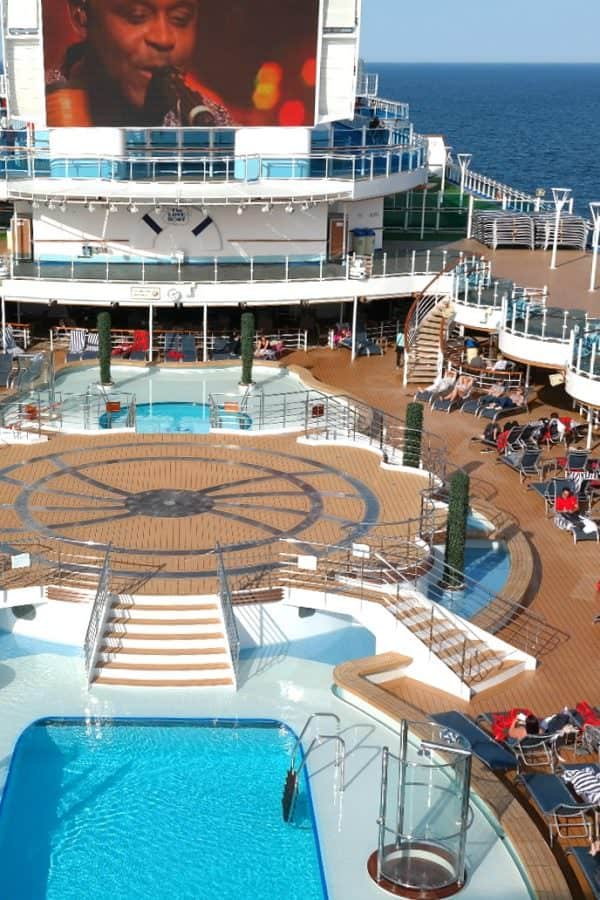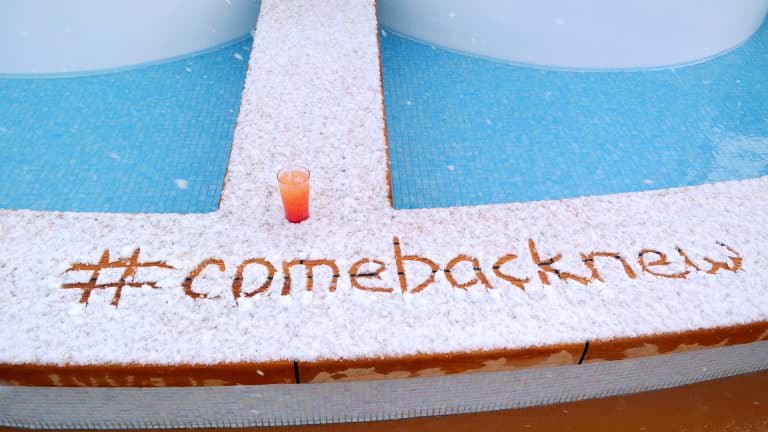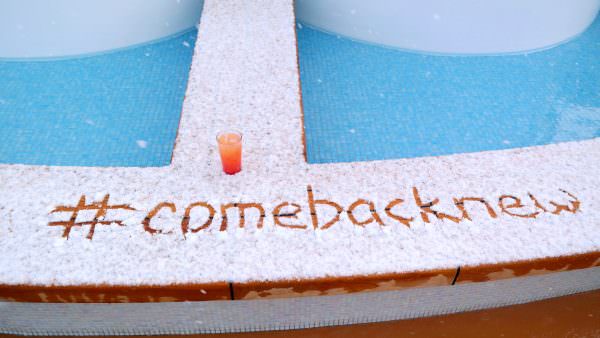 Or maybe it's a peaceful cup of coffee in your favorite spot on the ship? If you go on a cruise, I do believe it's worth it to upgrade to a balcony! Enjoying room service in the mornings with coffee on our balcony was a wonderful perk! Although, truth be told, I could enjoy a cup of coffee anywhere!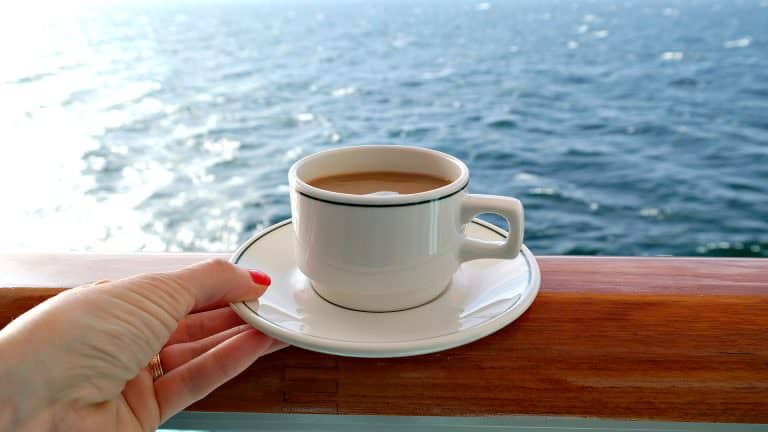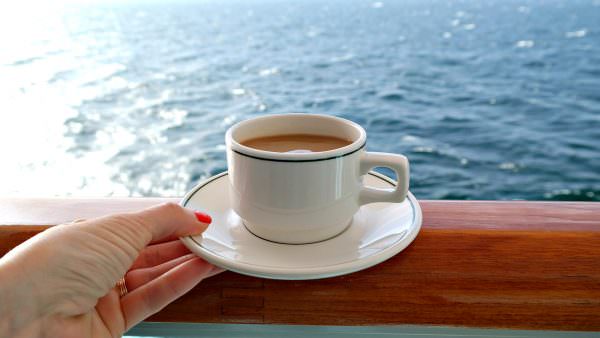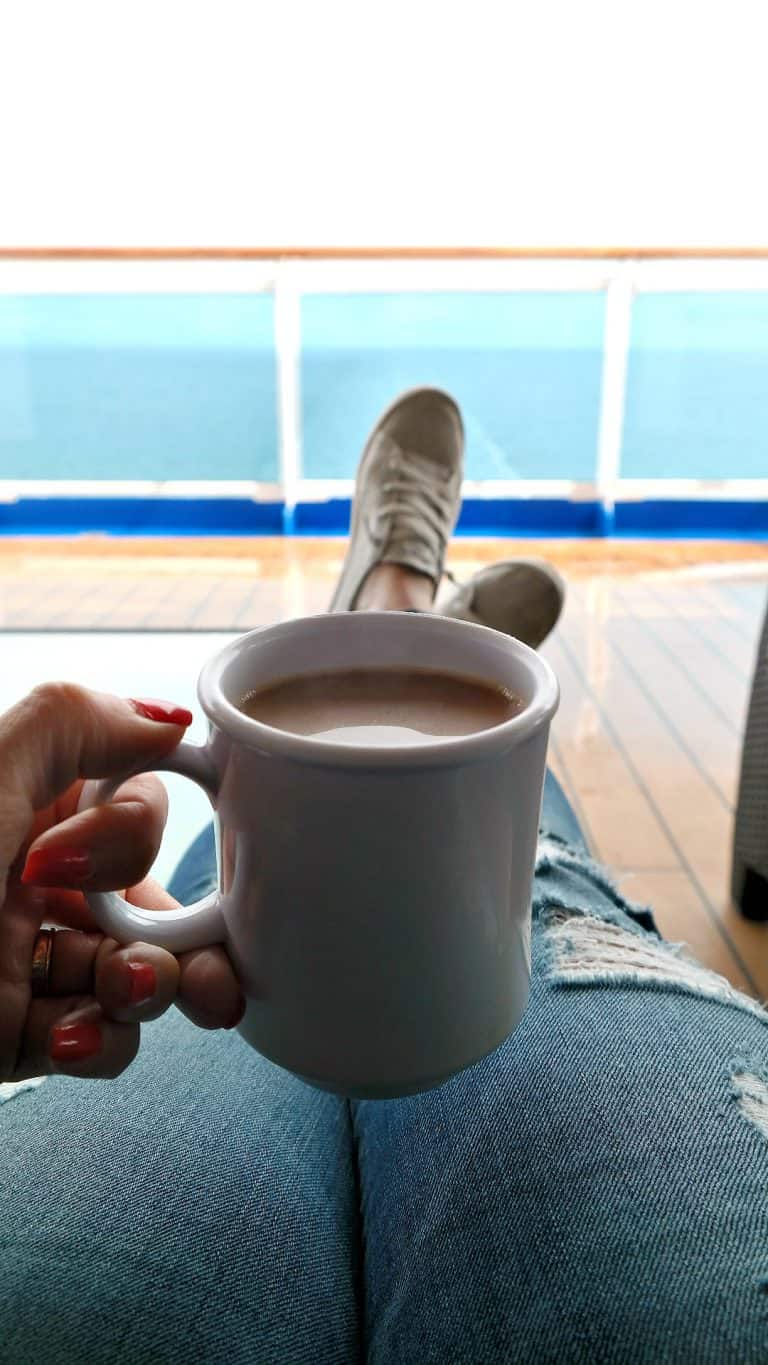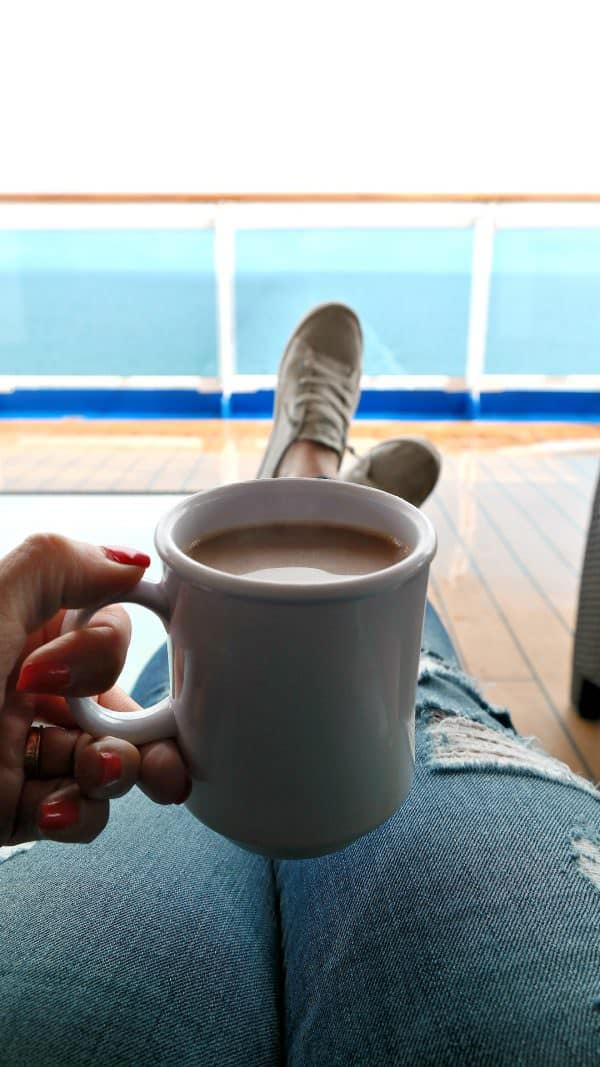 While I love each and every one of those things above, for me…I love cruising for the FOOD. And Princess Cruises is the best when it comes to the food in their restaurants. They hire the most amazing chefs to create truly delicious meals. I've been on other cruise lines, and no joke, the food on a Princess Cruise ship is top notch.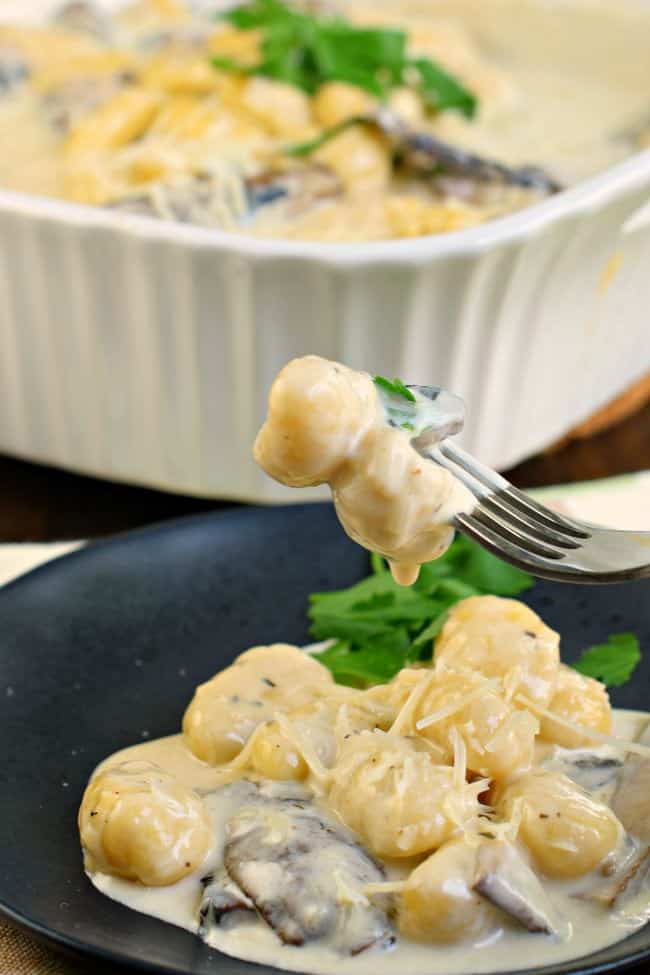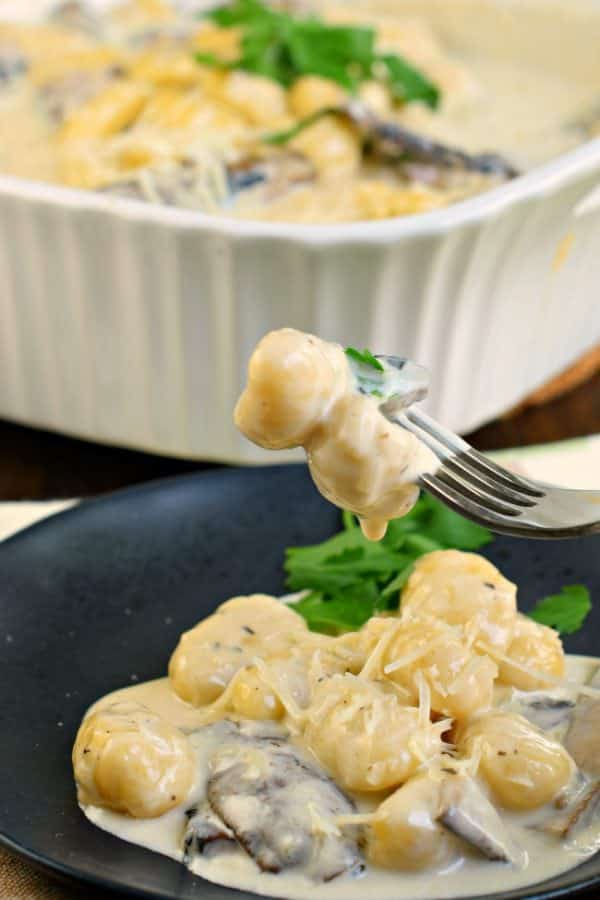 One of our favorite dinners on the Princess Cruise was the Winemaker's dinner. We learned how to pair various types of wines with some of the most scrumptious foods. One of the dishes we were served was a delicious Asiago Cheese Stuffed Gnocchi with Portobello Mushroom Cream Sauce. It's as amazing as it sounds.
However, I'll admit, this busy mom wanted to create a dish inspired by this wonderful meal, but with a little less work (and a little help from my grocery store). If you can make your own gnocchi and stuff it with some Asiago Cheese…you're my hero! Seriously, the gnocchi on the cruise was so big and fluffy and had the perfect texture. My grocery store carries a fresh gnocchi in the refrigerated section…but in a pinch you can totally use frozen too! Whichever route you take will be delicious.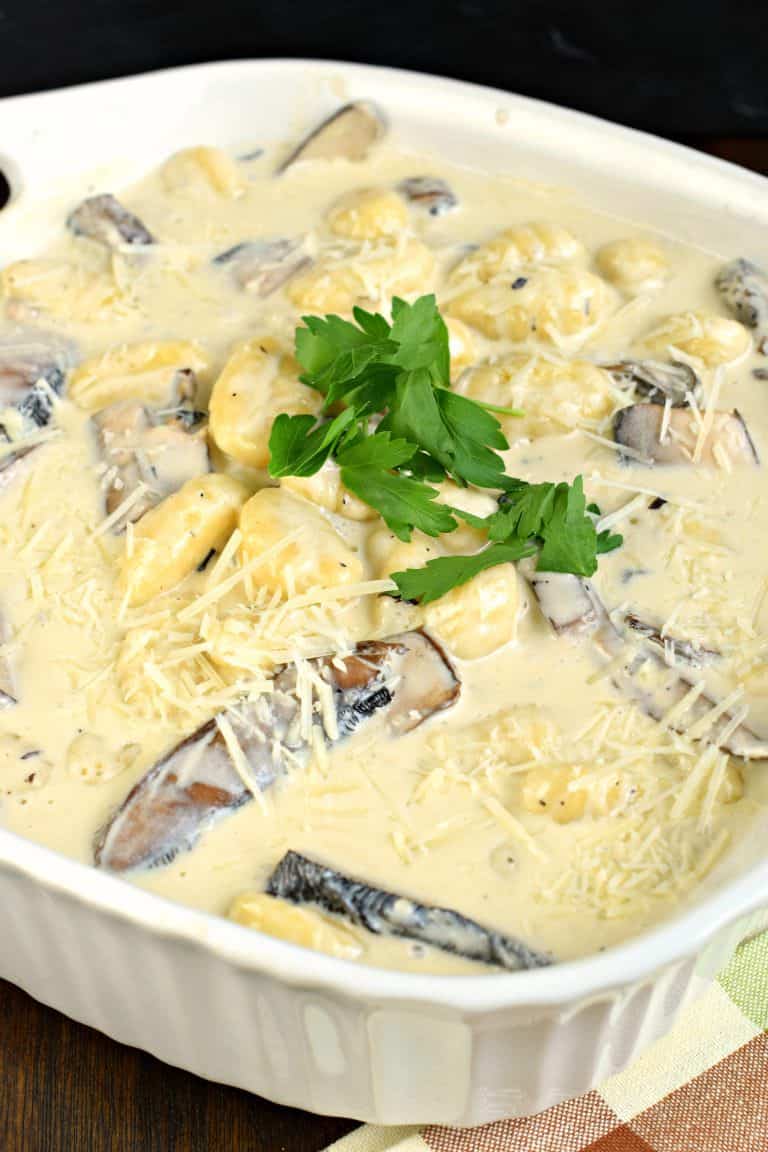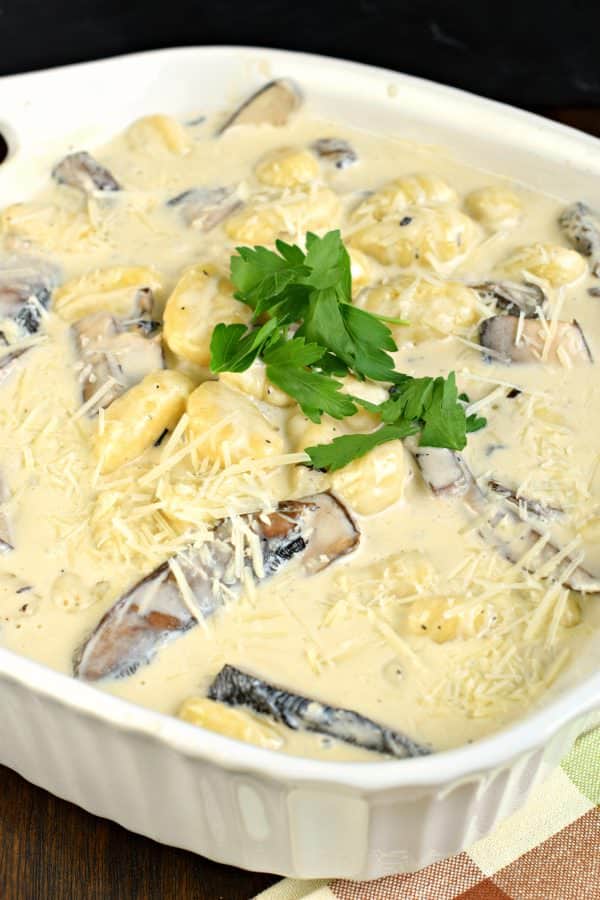 Because in my mind, it's all about the mushroom cream sauce. I don't get to eat mushrooms very often as my husband is NOT A FAN. However, because this was research, haha, and for the blog, it had to happen. Needless to say I made this for lunch for myself one day, and then proceeded to eat the leftovers for dinner while my husband ate pizza. I'm pretty sure I was the winner in that scenario!
Today's recipe for Gnocchi Alfredo with Portobello Mushrooms is ready in under 30 minutes. It is a great weeknight dinner recipe any time of year! We served it up with some garlic knots and a spinach salad! ENJOY!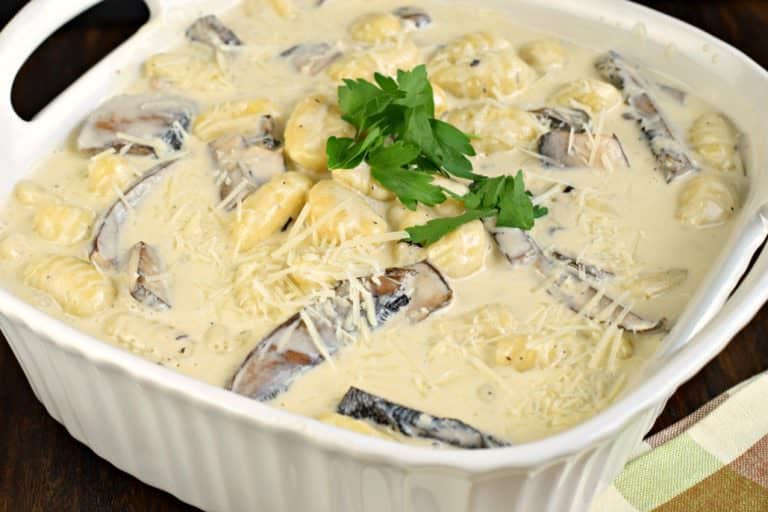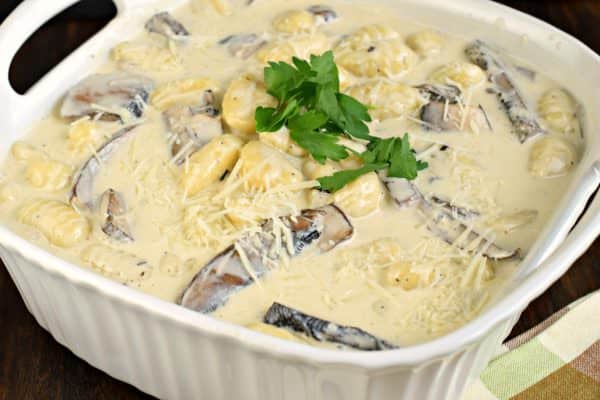 Connect with Shugary Sweets! Be sure to follow me on my social media, so you never miss a post!
Facebook | Twitter | Pinterest | instagram


**Today's post is sponsored by Princess Cruises. While I was compensated for my time, all opinions expressed are 100% my own!**