Homemade Lemon Cake with a middle layer of creamy lemon frosting and fresh lemon curd! Delicious and made entirely from scratch, this is one impressive cake. Yet easy enough for you to make too!
Love lemon desserts? Be sure to try out shortbread based Lemon Bars. Or whip up a batch of Lemon Crinkle Cookies!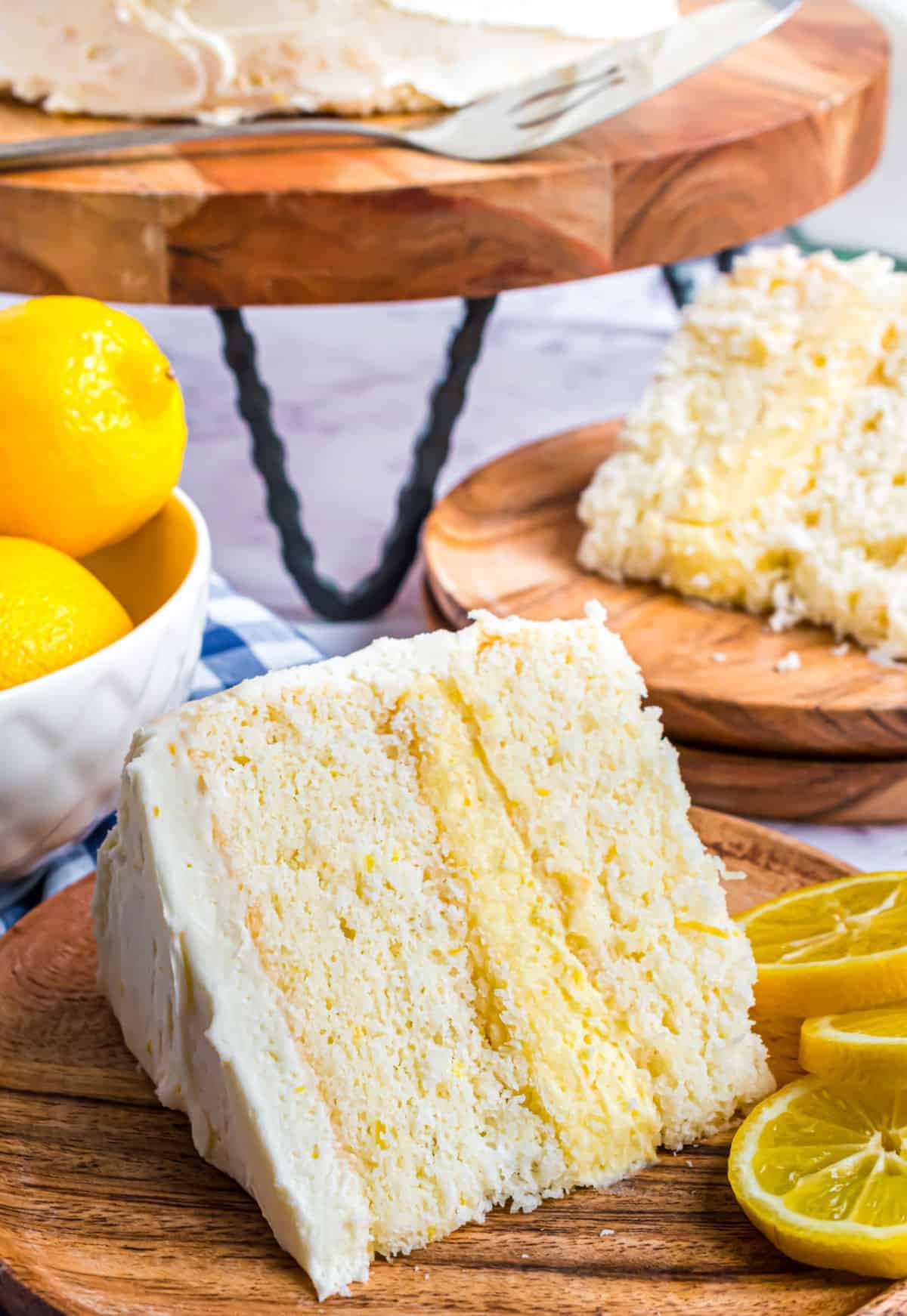 Why this Recipe is Best
This cake. Words hardly do it justice.
Lemon Cake has a stronghold over my heart. Okay, all lemon desserts do.
Seriously, have I mentioned how much I love lemon desserts? Has it been made clear to you all yet that I would choose a lemon treat over a rich chocolate brownie?
For instance, the only item on the hypothetical dessert buffet I'd choose over a good lemon dessert is a Rice Krispie Treat. That's because Rice Krispie Treats and I have a bond that goes WAY back. In all other cases, lemon will win out every time.
Today's lemon cake is based off my favorite white cake recipe and is completely from scratch.
But don't let that scare you. Let it inspire you instead to create the best lemon cake of your life!
Does that convince you yet to at least keep reading?
Ingredient Notes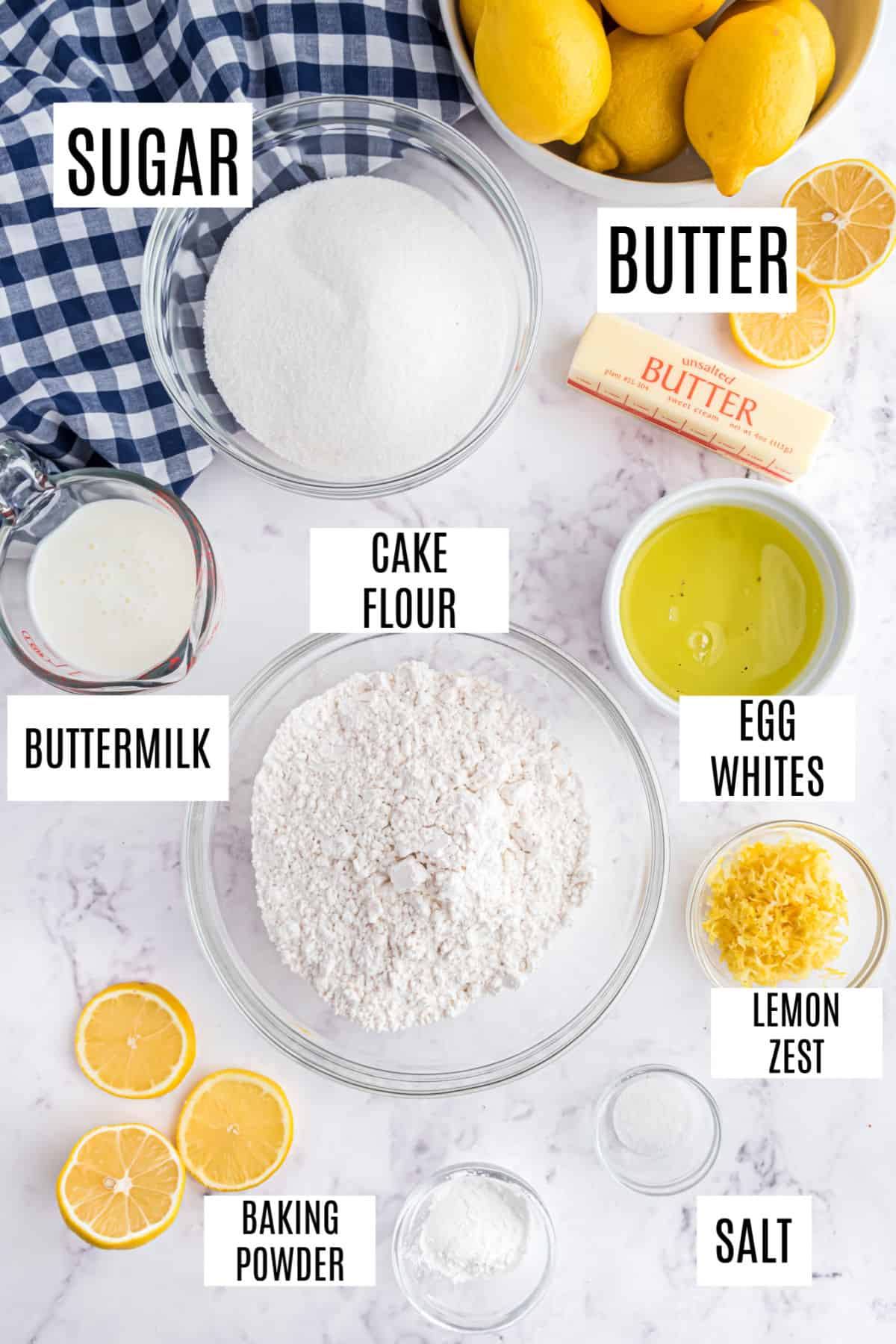 How to Make a Lemon Layer Cake
Lemon Curd. If you'll be using lemon curd in the frosting, you'll need to get this made and refrigerated (needs to chill for 2 hours minimum).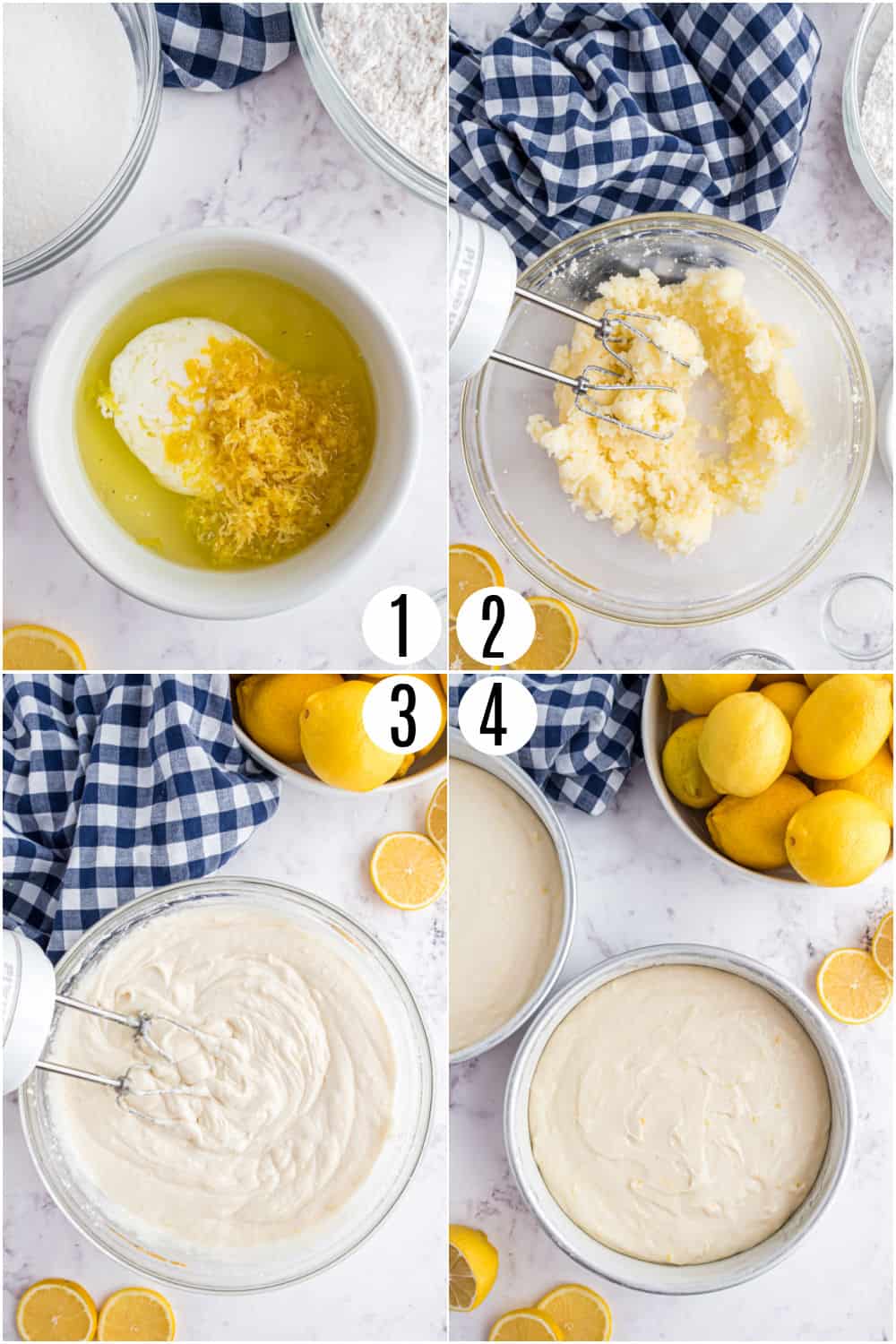 Cake Layers. First prepare the 9-inch cake pans. Use my homemade cake release (or generously grease with baking spray). Set aside.
Combine the egg whites with some of the buttermilk and lemon zest. Set aside.
Beat together the butter and sugar. Add dry ingredients then slowly add in egg white mixture. Beat in remaining buttermilk. Pour into cake pans.
Bake.
Frosting. Make a batch of homemade lemon buttercream frosting.
Portion out 1 cup of the frosting and mix it in a separate bowl with 1/4 cup of the homemade lemon curd. This is your filling for the cake.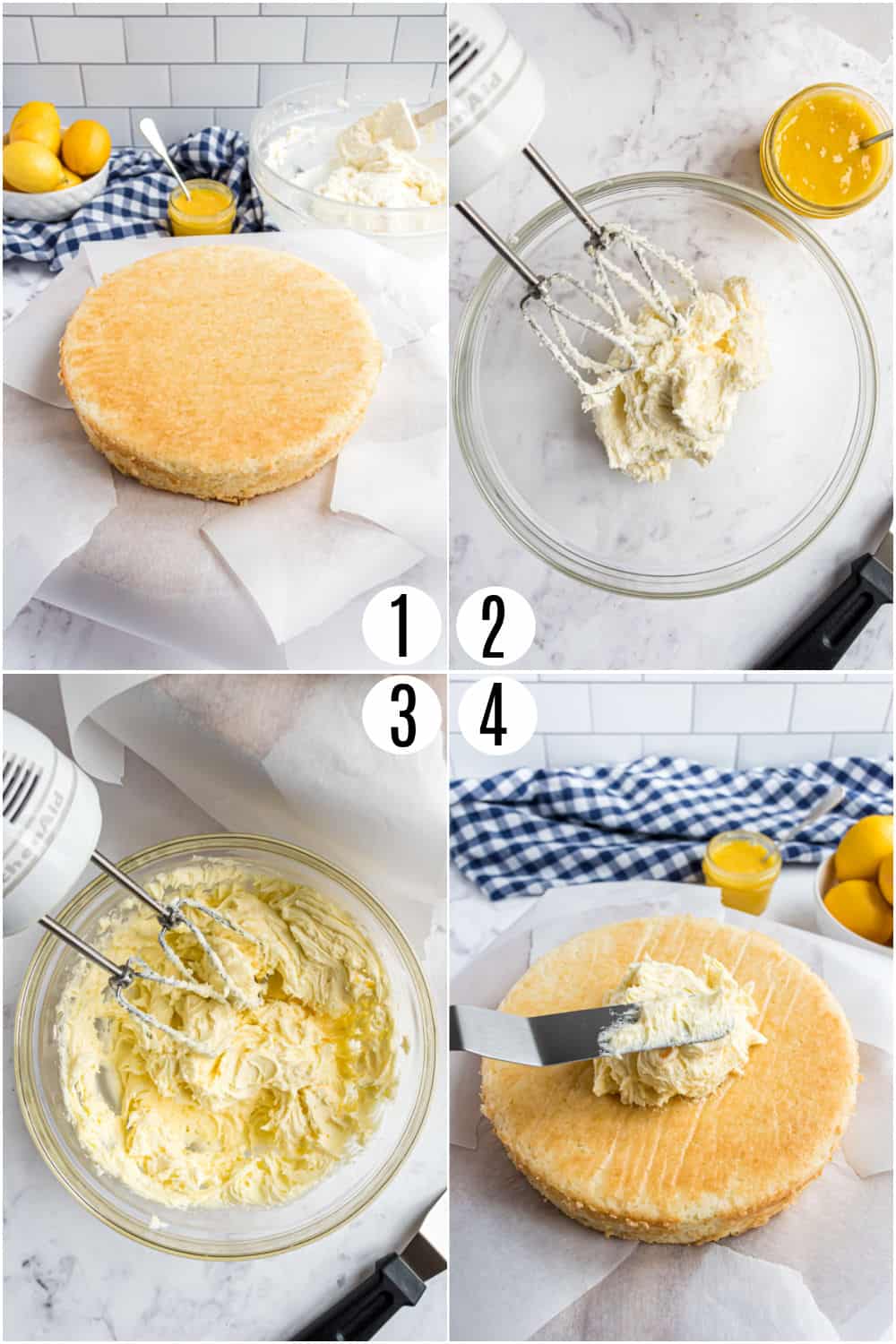 Assembly.
Put the bottom layer of the cake on a cake stand or serving platter. Spread the lemon curd frosting filling over this layer.
Top with the second cake layer. Spread the lemon buttercream frosting around the sides and on top of the cake. If your cake is real tender, you can do a crumb coating first (spread a thin layer, chill cake for 30 minutes, the spread remaining frosting over the chilled crumb coat).
Tips and Tricks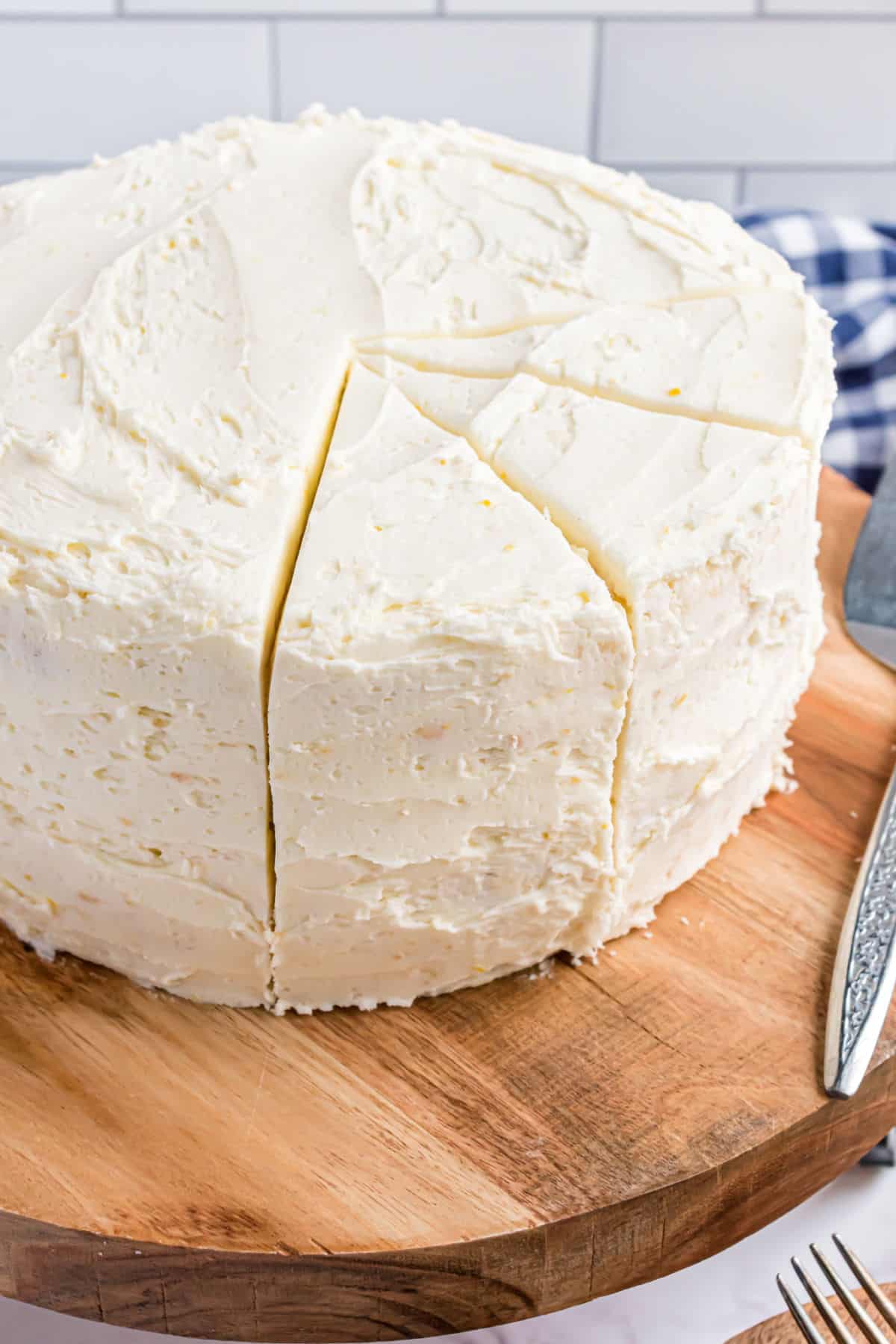 Recipe FAQs
Can you freeze Lemon Cake?
Yes. This lemon cake freezes well. Wrap the leftover slices of cake in plastic wrap and place in airtight container (or freezer bag). Thaw in refrigerator overnight.
How do I make my cake layers level?
To make level layers of cake, you can slice the dome off the tops of a cooled cake using a serated knife. Or prevent them from doming by using bake even strips instead!
How long does lemon layer cake stay fresh?
Most layer cakes stay fresh at room temperature, if properly covered for several days.
More Lemon Recipes