These cute little Mini Key Lime Pies come together easily with just a handful of ingredients and are the perfect individual dessert! These zesty little bites are packed with key lime flavor and have an easy, homemade graham cracker crust.
Everything is better mini sized, right? From our mini cheesecakes to our individual mini apple pies, these treats are perfect on the go!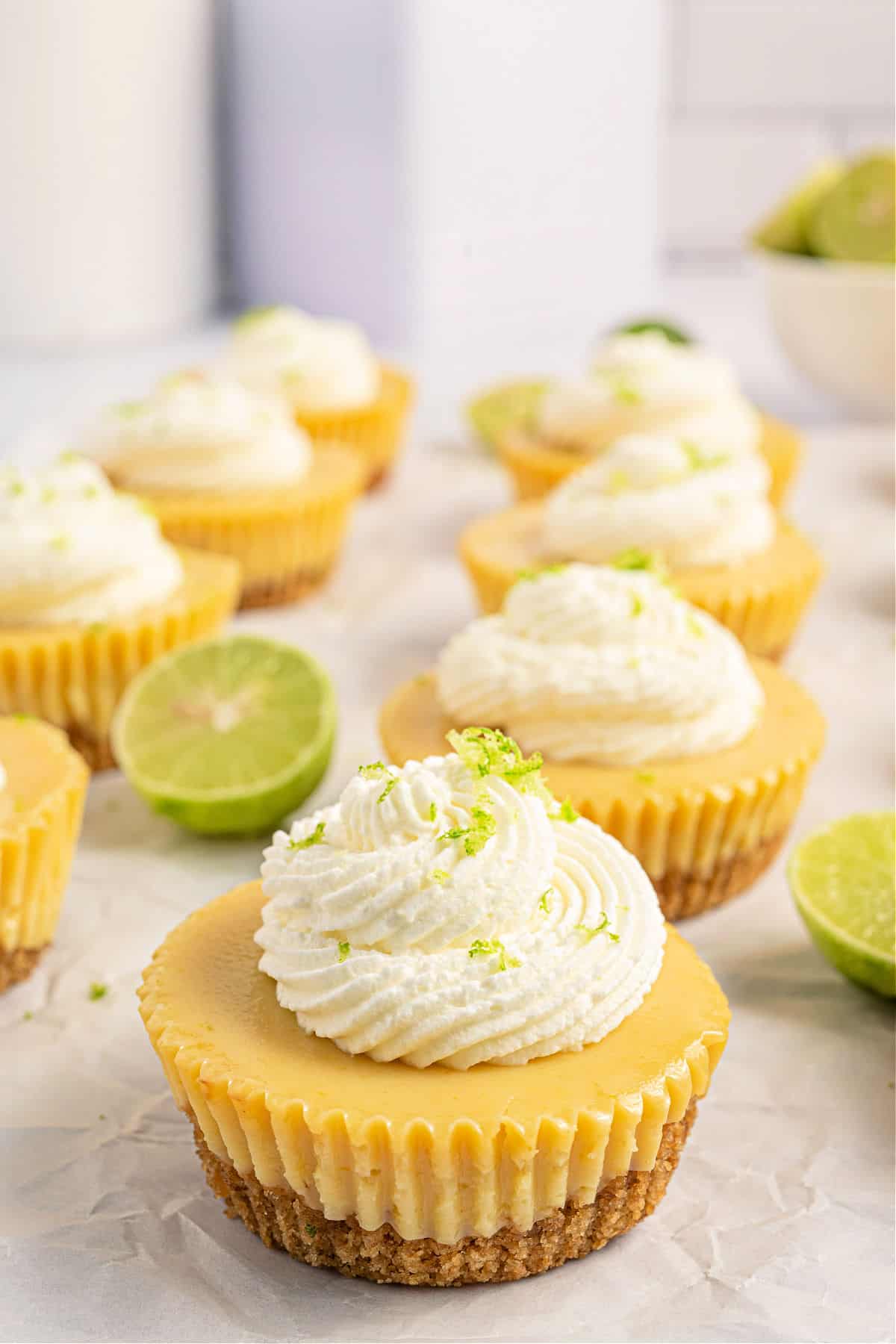 Why This Recipe is Best
Do you LOVE key lime pie? You can enjoy the sweet, tart taste of this summery dessert in your own mini pie, just for you!
Just 7 ingredients needed to make these mini desserts!
These are made with the zest and juice of real key limes, which offer a much deeper, rich citrus flavor. It's worlds beyond the store-bought stuff!
A muffin tin does all the work to shape these into cute individual pies! Don't forget the whipped cream and lime zest on top!
Next up, be sure to try our key lime pie bars. Perfect for sharing with friends and family (or freezing for later).
Ingredient Notes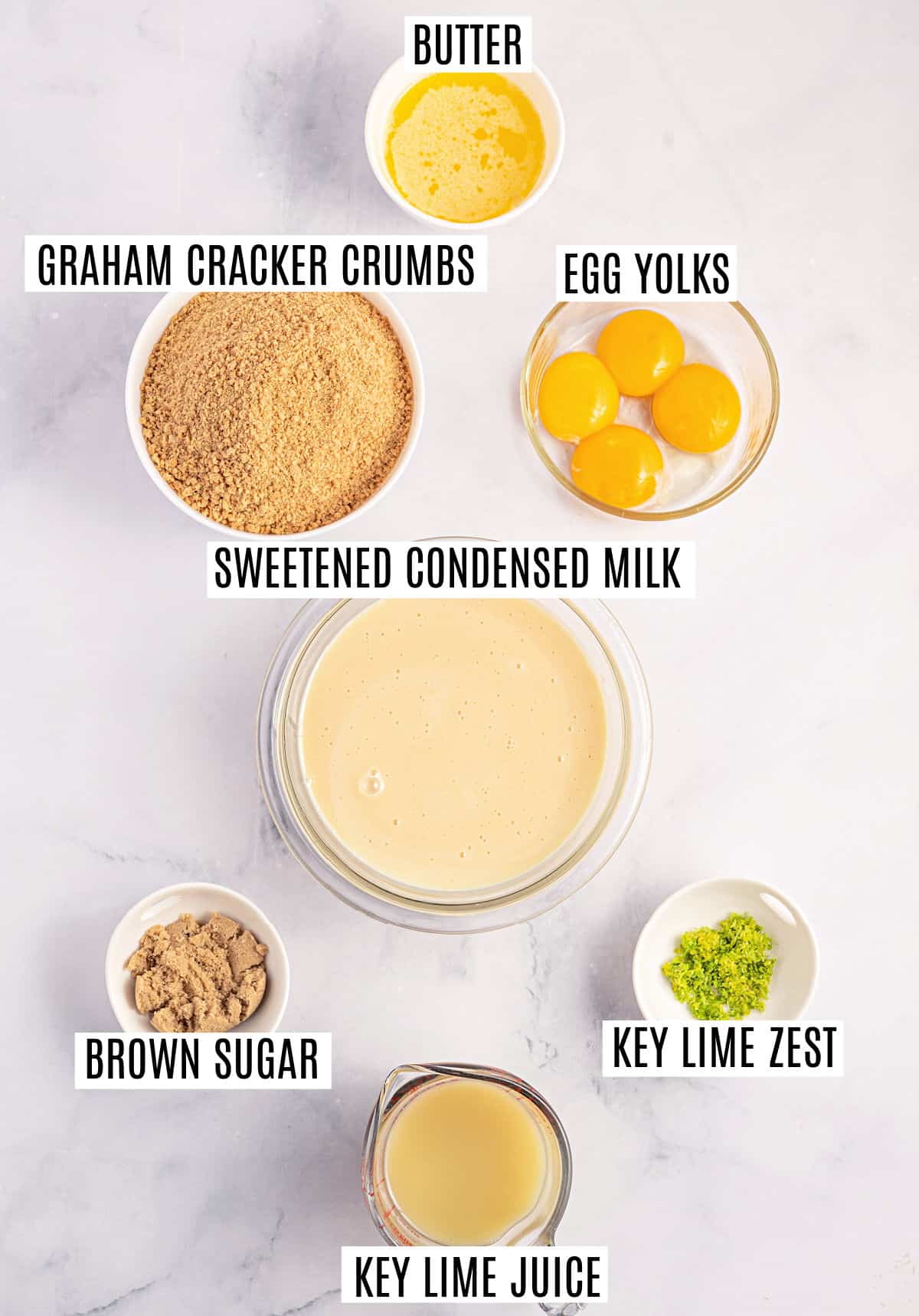 First things first, key limes are NOT the same as regular limes you might be used to buying. Key limes are smaller, about 2 inches in diameter, and their skin is thinner and not as deep green as regular limes.
Key limes get their name from the Florida Keys, one of the tropical environments where they grow well. These petite citrus fruits have a more mild tartness than regular limes.
Graham cracker crumbs – You can buy a box of crumbs or use regular graham crackers and pulse them in a food processor until broken down. You'll need about about 11 full size crackers to make 1 1/2 cups of crumbs.
Sweetened condensed milk – You need 2 cans. Also, this is not the same as dulce de leche or evaporated milk!
Egg yolks – Separate the yolks from the whites and use just the yolks for this recipe. You can save the whites to make our delicious chocolate meringue cookies!
Easy Instructions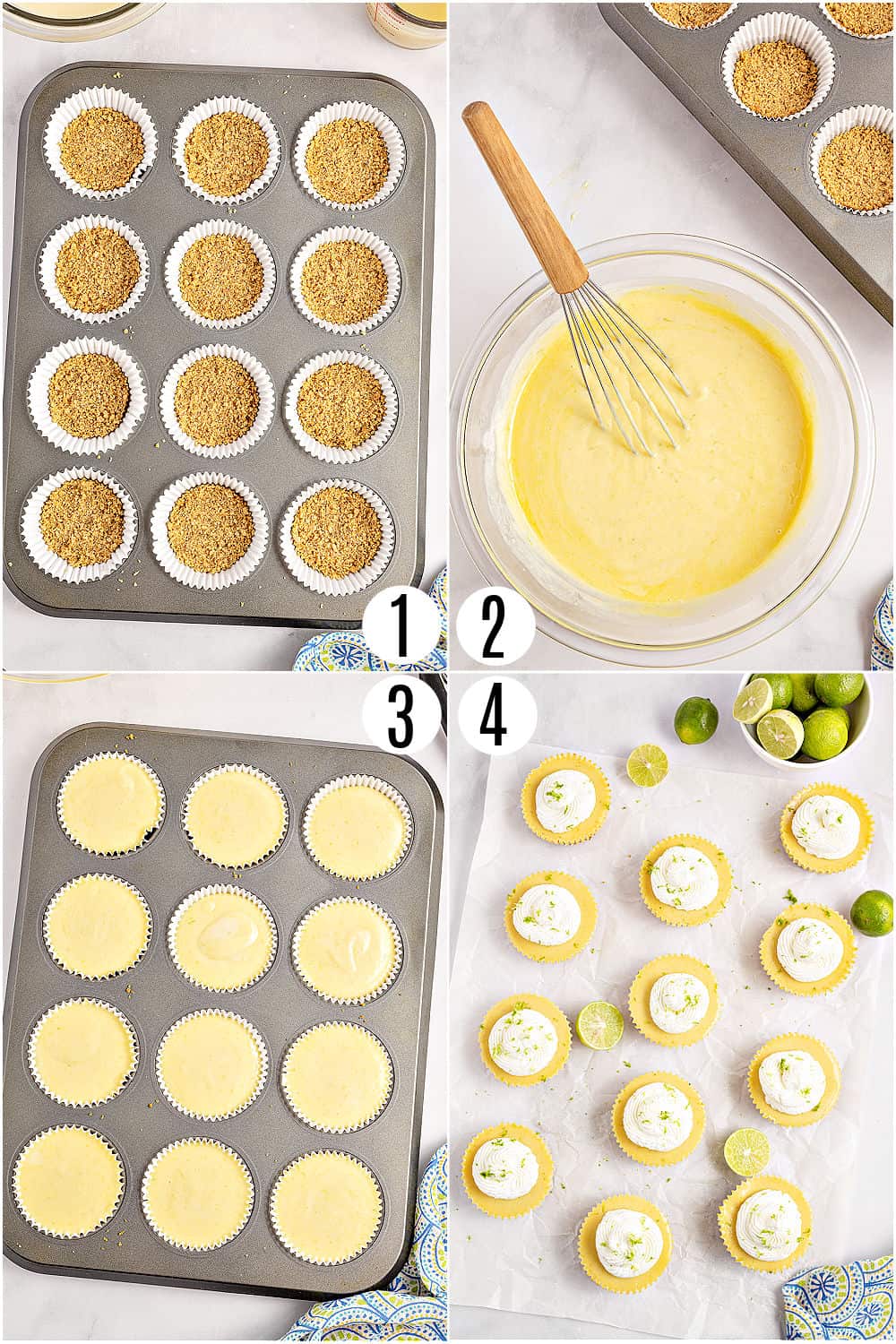 STEP 1. Make the crust. Combine graham cracker crumbs with the brown sugar and melted butter. Press the crust into each cup of a muffin tin lined with cupcake liners, using about 2 tablespoons per cup. Bake for 5 minutes.
STEP 2. Make key lime filling. Combine the sweetened condensed milk, key lime juice and key lime zest and whisk until smooth. Add the egg yolks one at a time and whisk until just combined.
STEP 3. Fill and bake. Add the filling, about 3 tablespoons per cup, on top of the crust in the muffin tin. Bake for 13-15 minutes or until the filling is completely set but not bubbling.
STEP 4. Chill then serve. Let the mini pies cool at room temperature for 1 hour then chill for at least 3 hours, though overnight is best. Remove from the cupcake liners, top with whipped cream and key lime zest, and serve!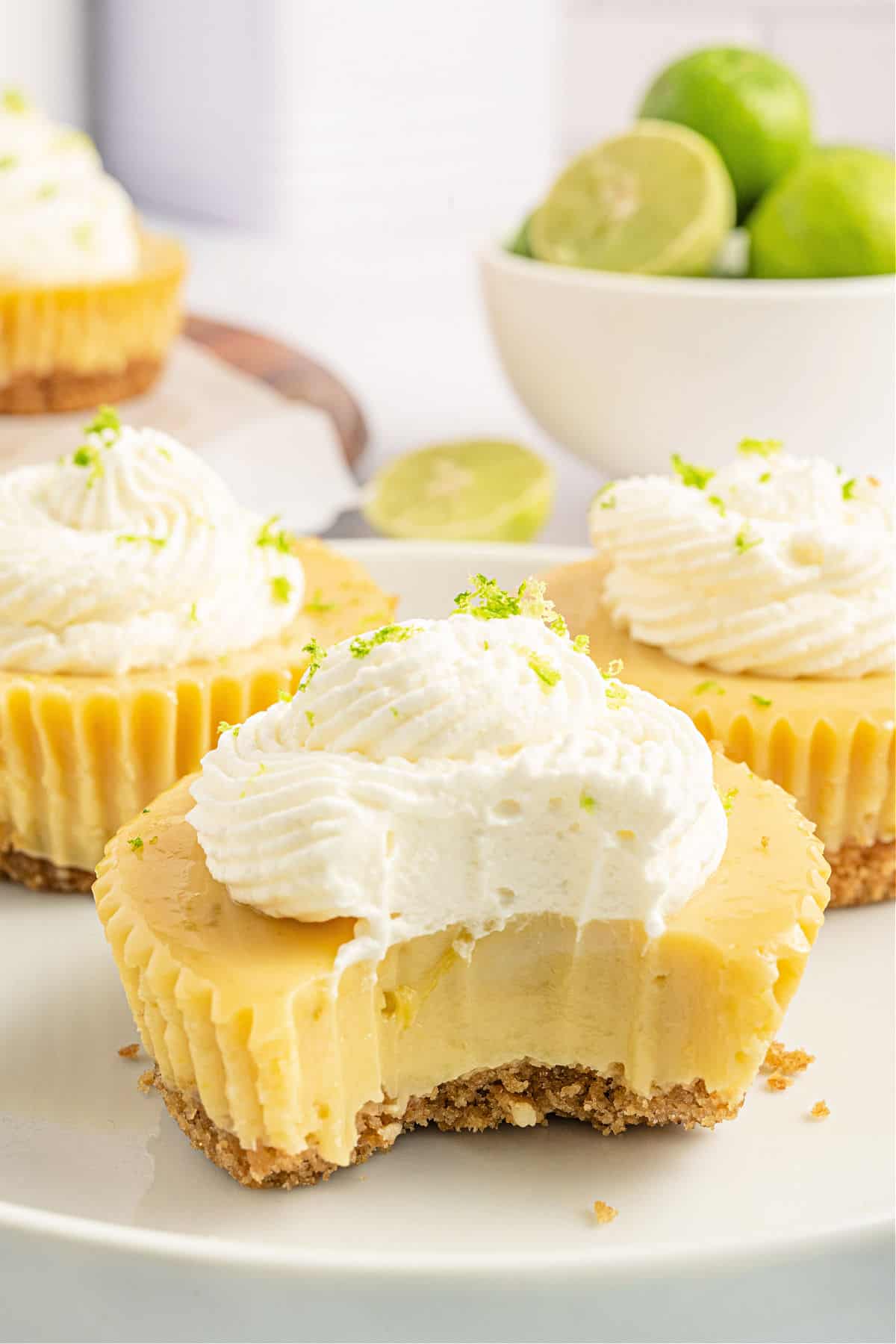 Tips and Tricks
Change out the crust. Instead of the graham cracker crust, you can use gingersnaps or Golden Oreos for a different twist.
Don't overbake them! Be sure to watch the mini pies and take them out of the oven before they start bubbling around the edges.
Chill completely. These pies should be completely chilled before you remove them from the cupcake liners and serve them. Chill for a minimum of three hours, but overnight is best if you can.
Recipe FAQs
Can I use regular limes to make mini key lime pies?
Key limes can be hard to find, so if you're not able to track them down you can use regular limes instead. The flavor won't be exactly the same but they'll still be tasty! Look for limes that are plump and juicy. You'll need 6-7 to yield enough juice.
How do I store mini key lime pies?
The mini pies can be stored, covered, in an airtight container in the refrigerator for up to 3 days.
Can I freeze these mini pies?
Yes, you can store the mini pies in an airtight container in the freezer for up to 2 months. Thaw in the fridge overnight before serving. I recommend freezing the pies before adding the whipped cream.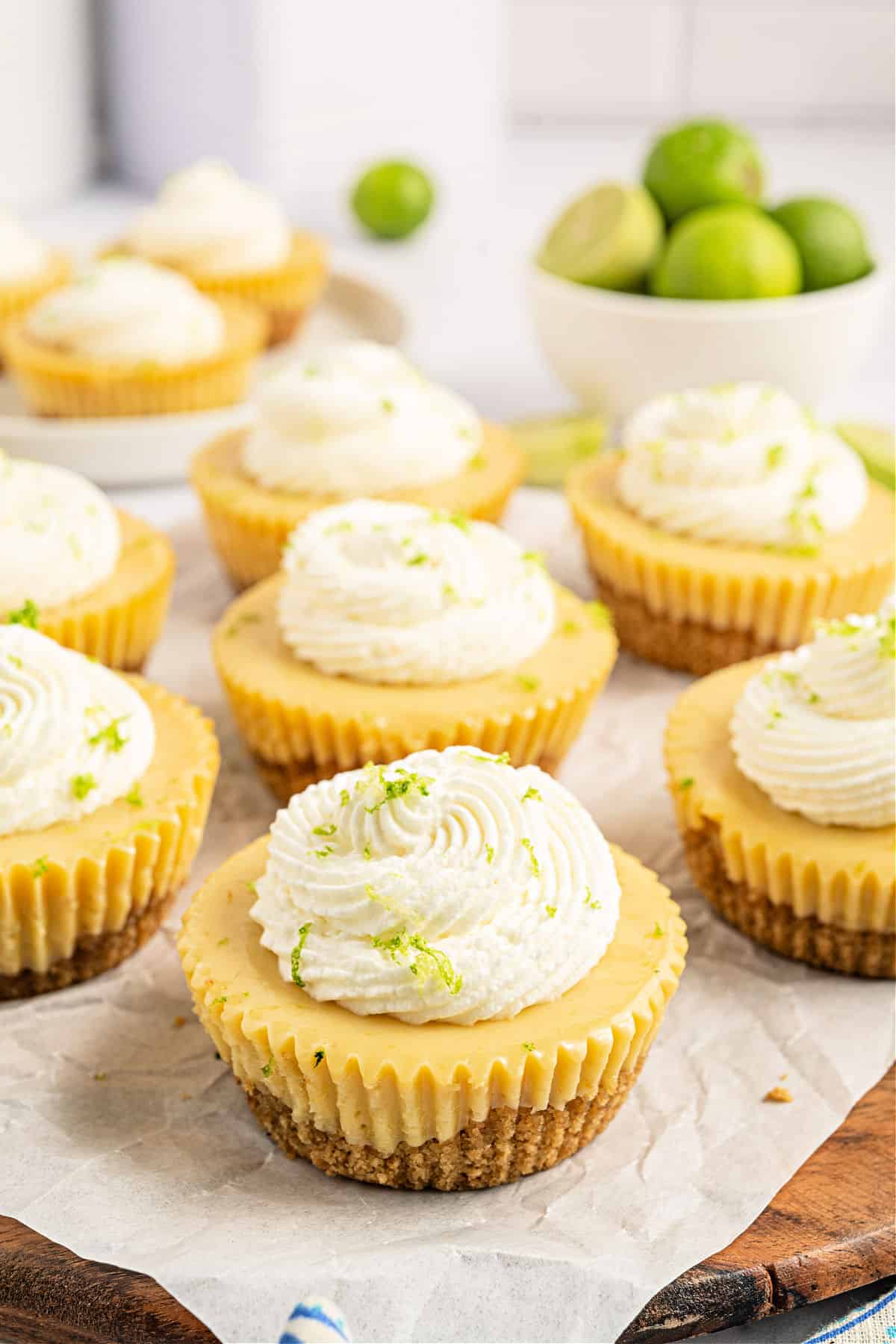 More Easy Desserts