Are you ready for the ultimate dessert? This Neapolitan Cheesecake Cake will knock your socks off! ENJOY!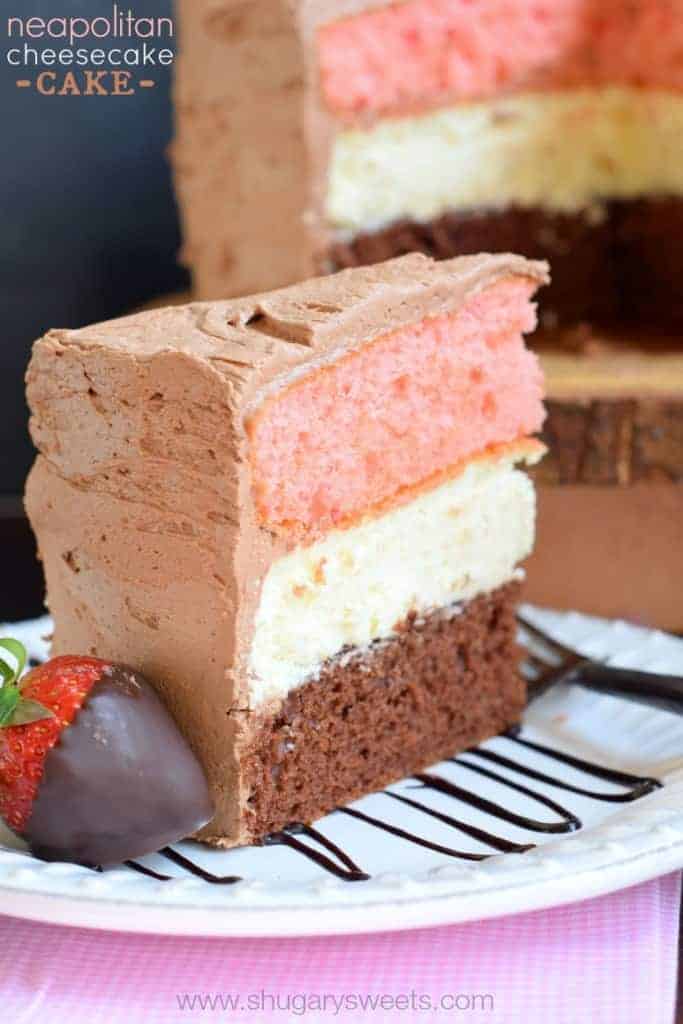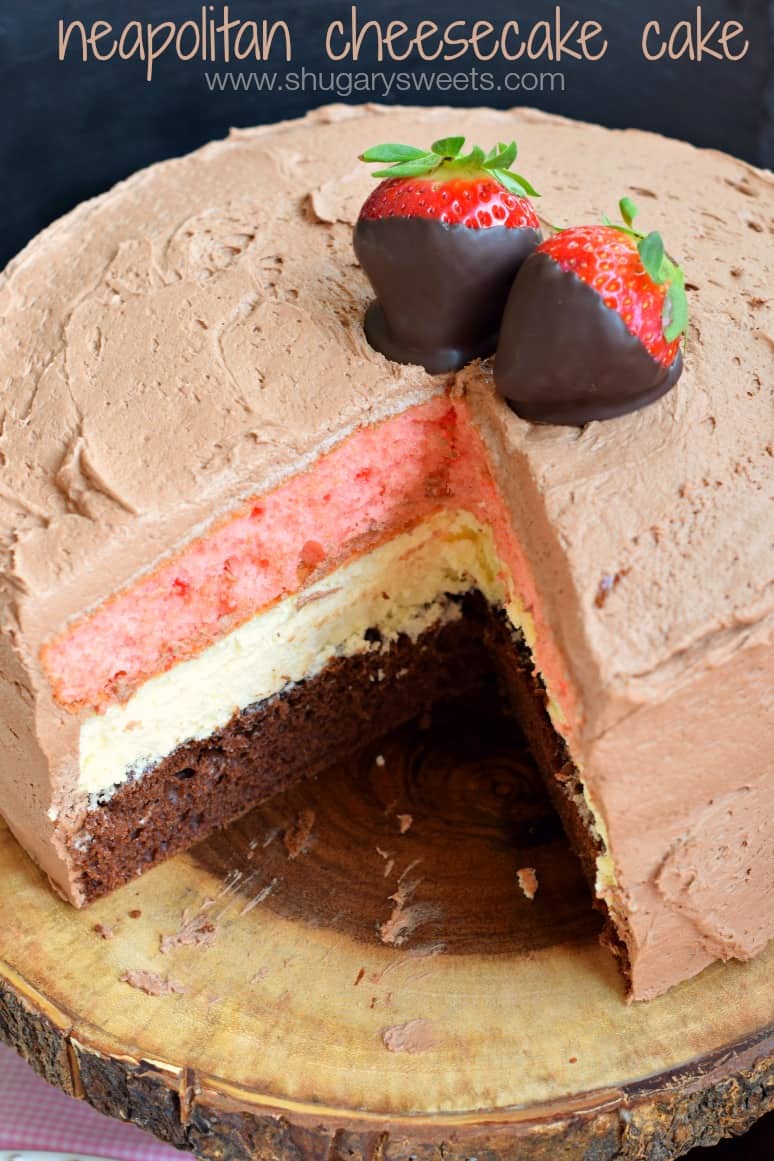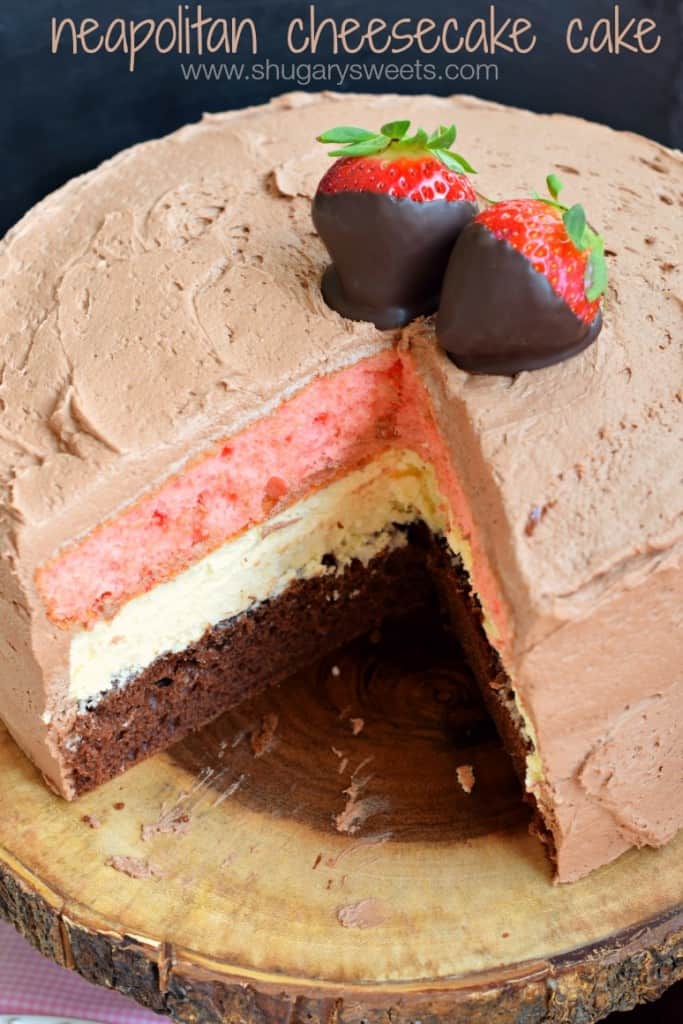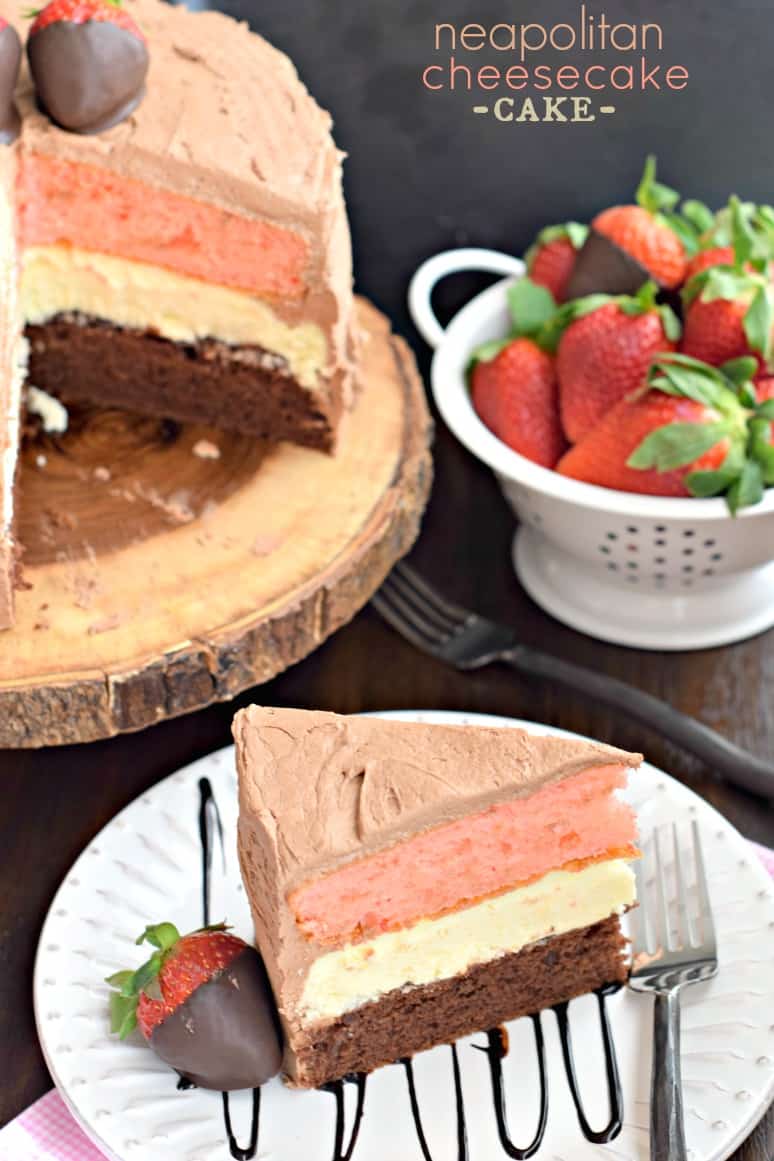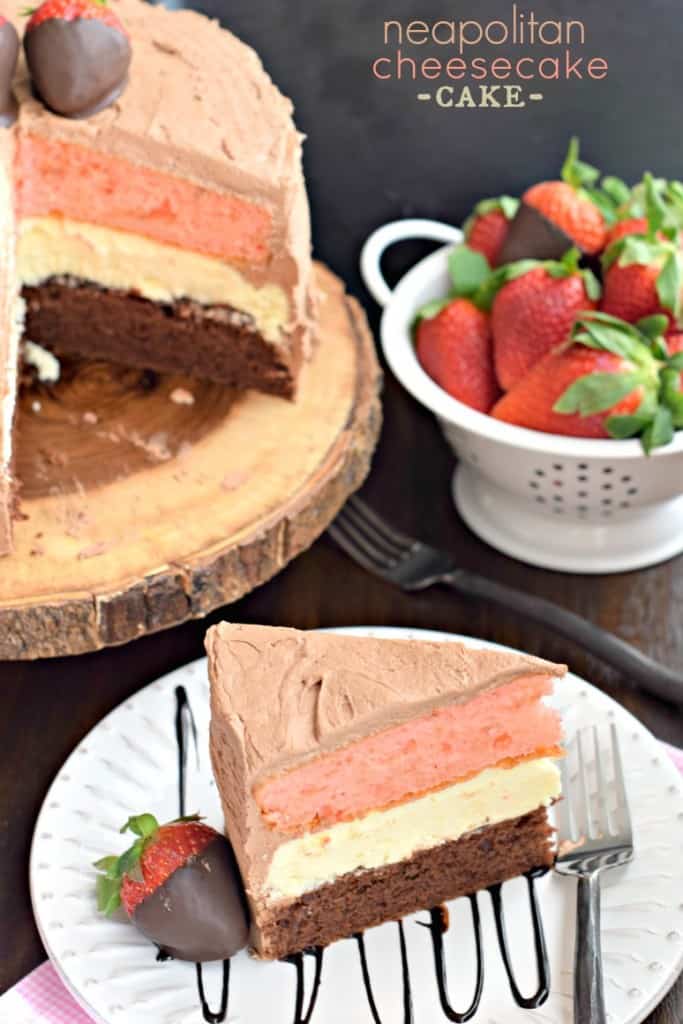 As for this Neapolitan Cheesecake Cake, let's break it down:
First, you're going to want to bake the cheesecake layer. I do this a day or more in advance, and freeze the finished cheesecake. This keeps it fresh, but also by adding it the cake while frozen, you don't have to worry about a delicate cheesecake while assembling and frosting. It doesn't take long to thaw, so by the time you're done, it's ready to eat fairly soon (or refrigerate the entire cake until dessert time).
For the cake layers, you'll want to bake your cakes in the same size pans as your springform pan. I use a 9-inch springform pan, and then use my 9-inch cake pans. This leads to less trimming. Of course to keep my cake layers even I always use these so less wasted cake!
When it's time to assemble, start with your chocolate layer, then frozen cheesecake, and then the strawberry cake layer. Be sure to save those extra cake layers for a Neapolitan Trifle (they can be wrapped in plastic wrap and foil and frozen for later use).
For my final cake, I used a sweet chocolate frosting, whipped until creamy! Normally I like a thick frosting layer on my cake, but with cheesecake cakes, you want each layer to have flavor. So I went a little lighter on the frosting. I also may have eaten some off the beaters.
Now, who are you going to make this cake for??