Next time you are craving S'mores, try making these individual S'more Cheesecakes! All the flavor of a S'mores with no campfire needed!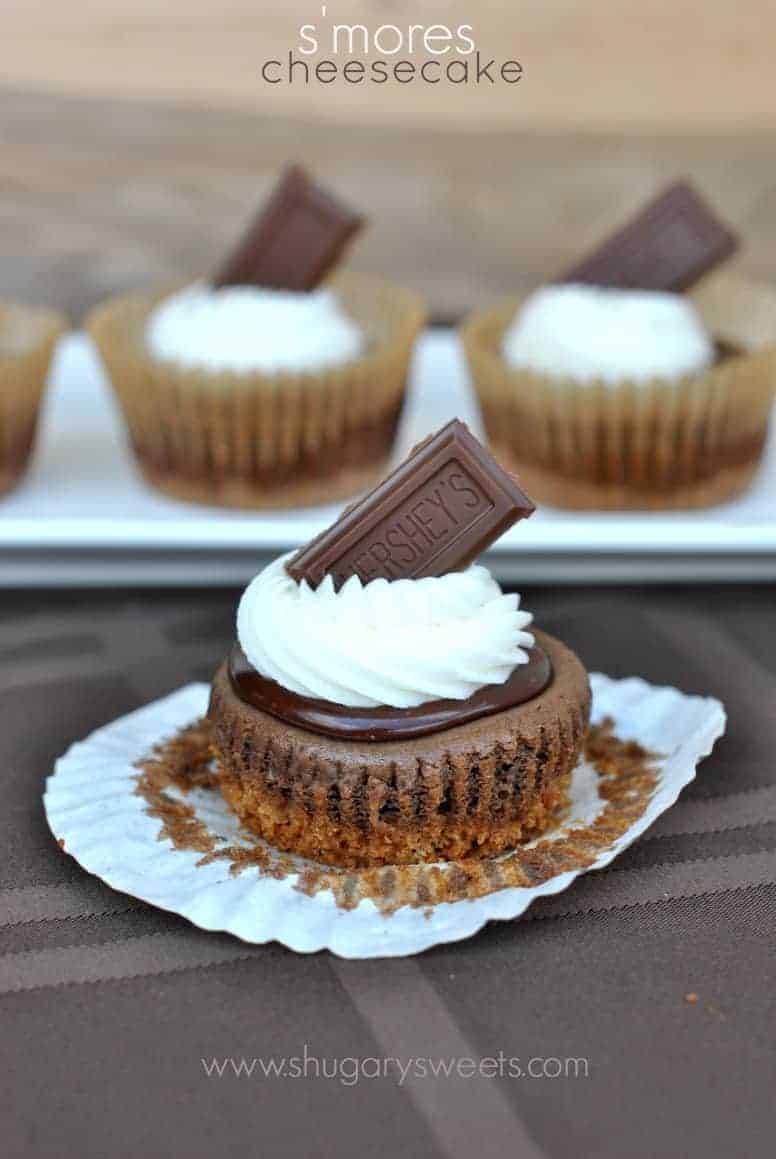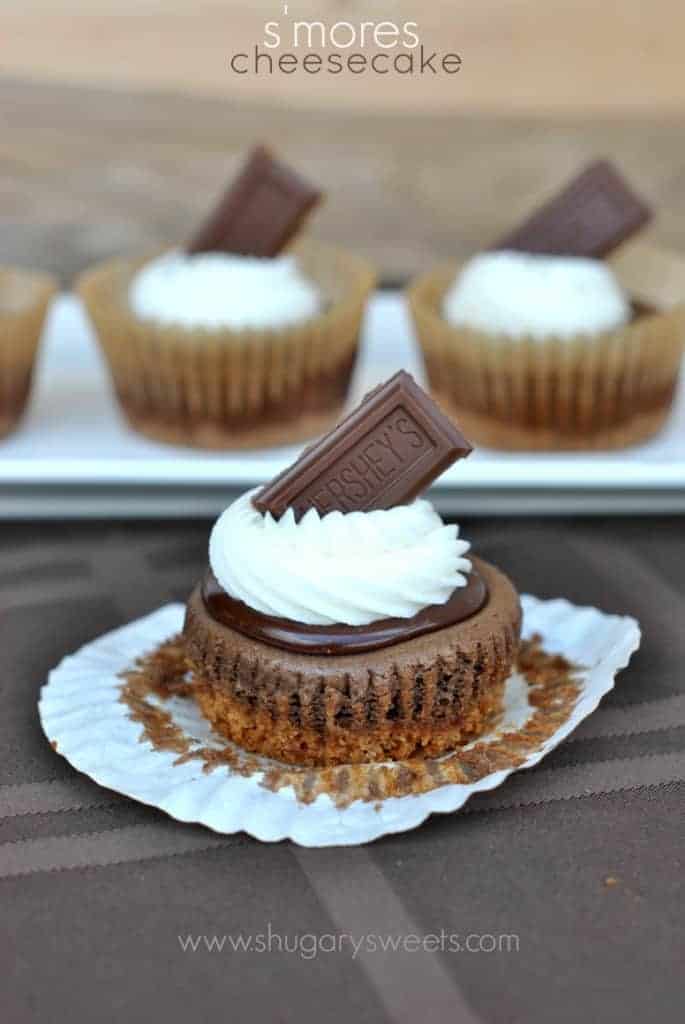 Why this Recipe Works
Baking cheesecake is something I love to do. Although, I try not to do it very often. I tend to eat more than my share, cheesecake leaves me weak in the knees!
Today's recipe is perfect when you're looking for that delicious S'mores flavor. With a graham cracker crust and chocolate cheesecake filling, you're almost there!
The chocolate ganache was just an added bonus. You need that melty-gooey chocolate when eating a s'more.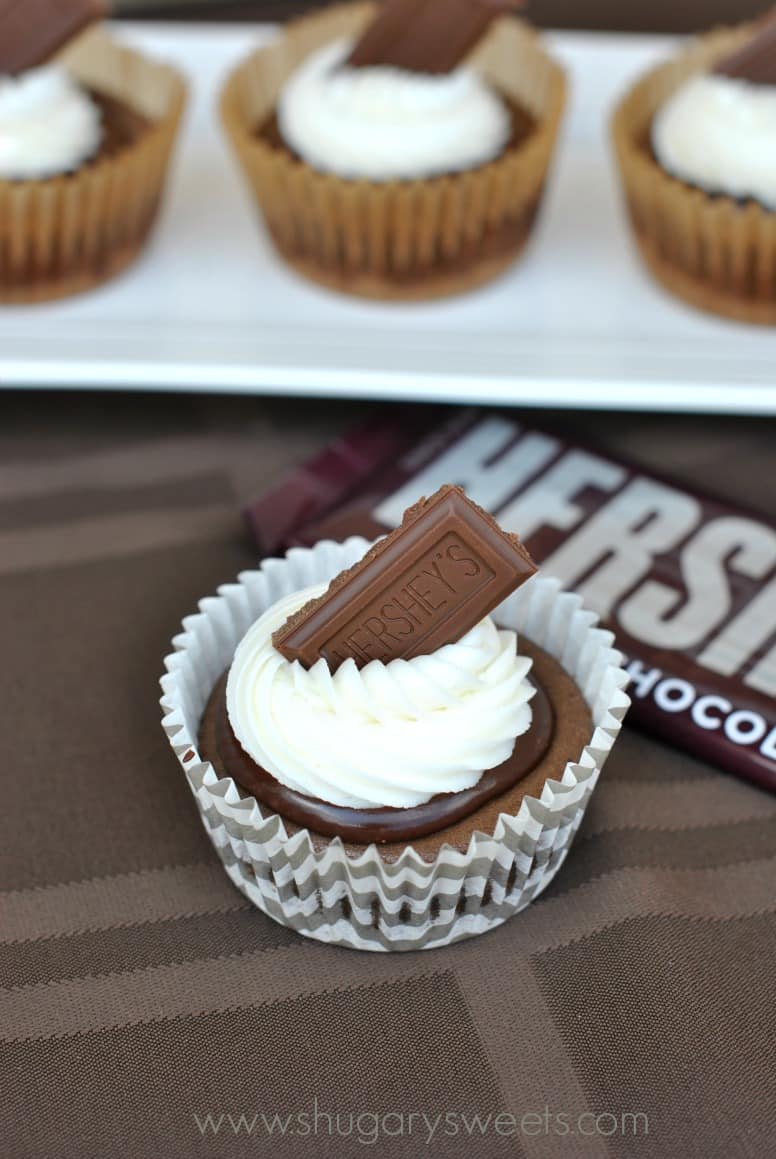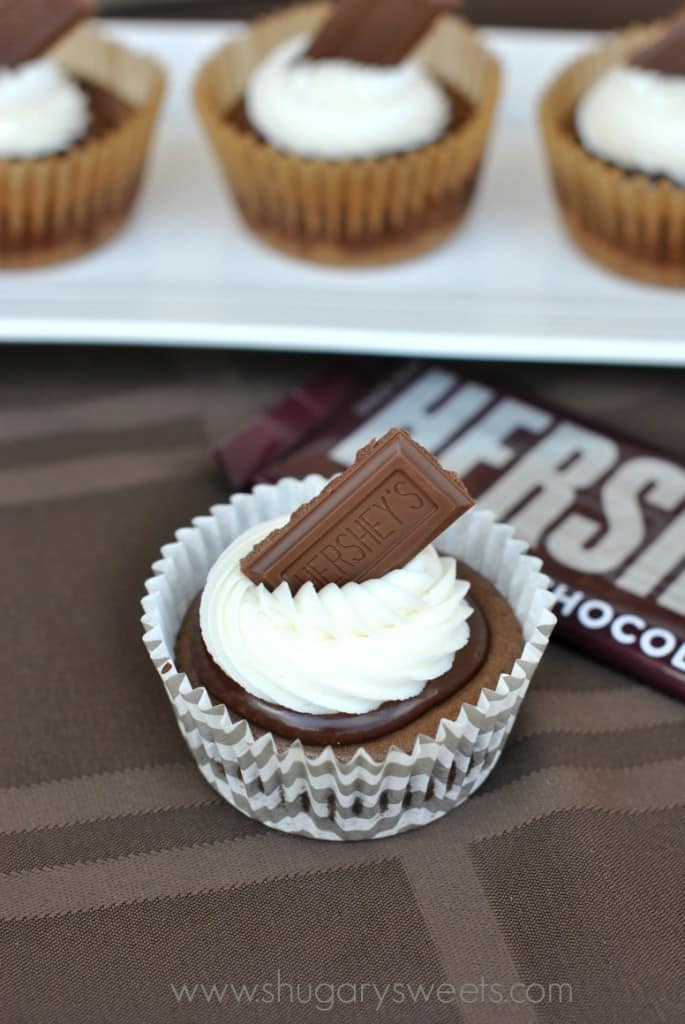 These S'more cheesecakes are topped with a marshmallow frosting (OF COURSE) and an extra Hershey bar, you know, for garnish purposes!
If you're looking for a treat to bring to your next potluck, these cheesecakes are the answer! Or if you're looking to fit better in those fat pants, this cheesecake is the answer. What?