Delicious, easy, homemade Roasted Tomato Tortellini Soup recipe. You'll love this restaurant quality soup that's full of flavor and easy to make!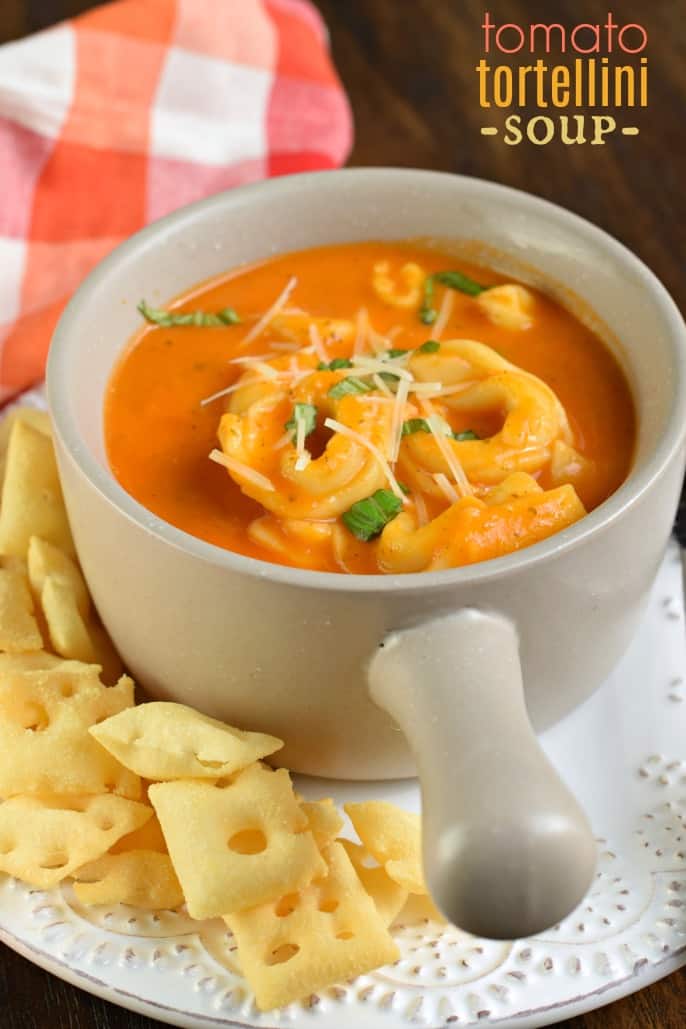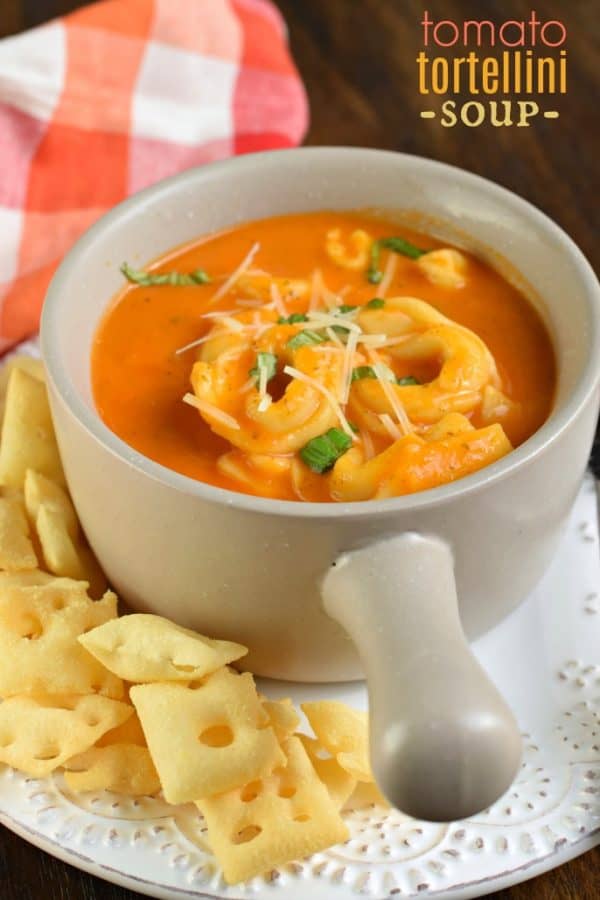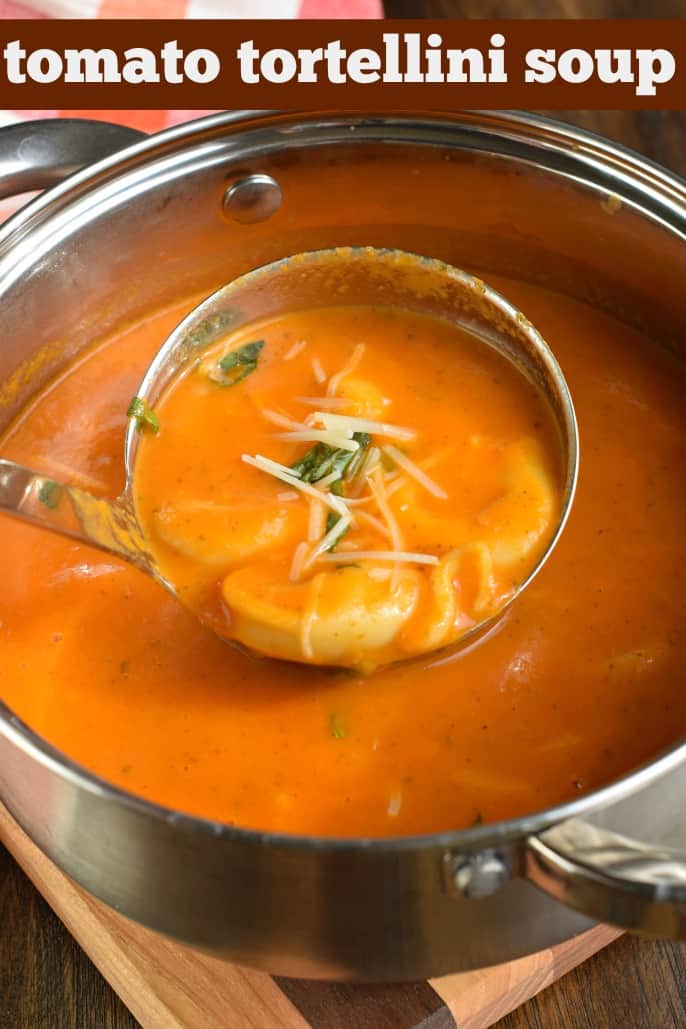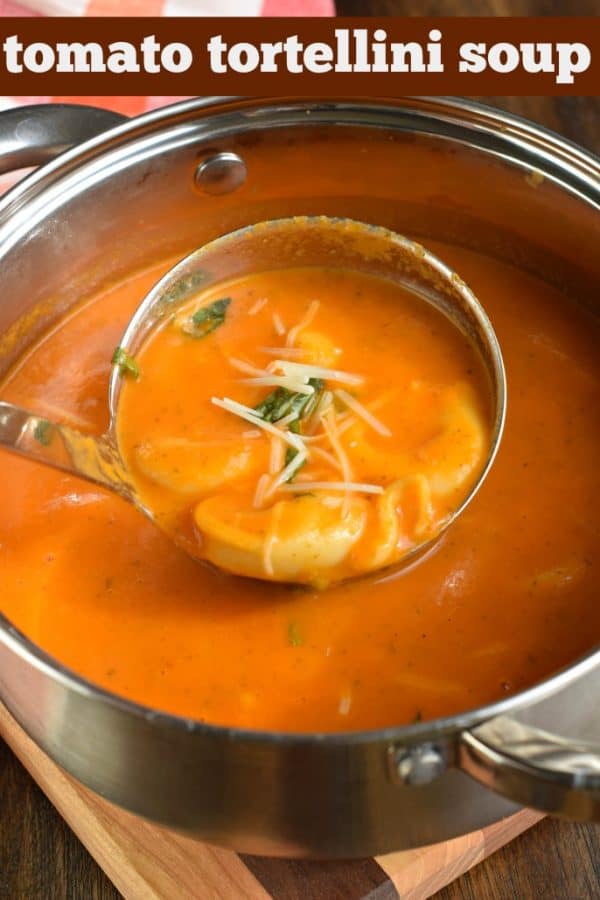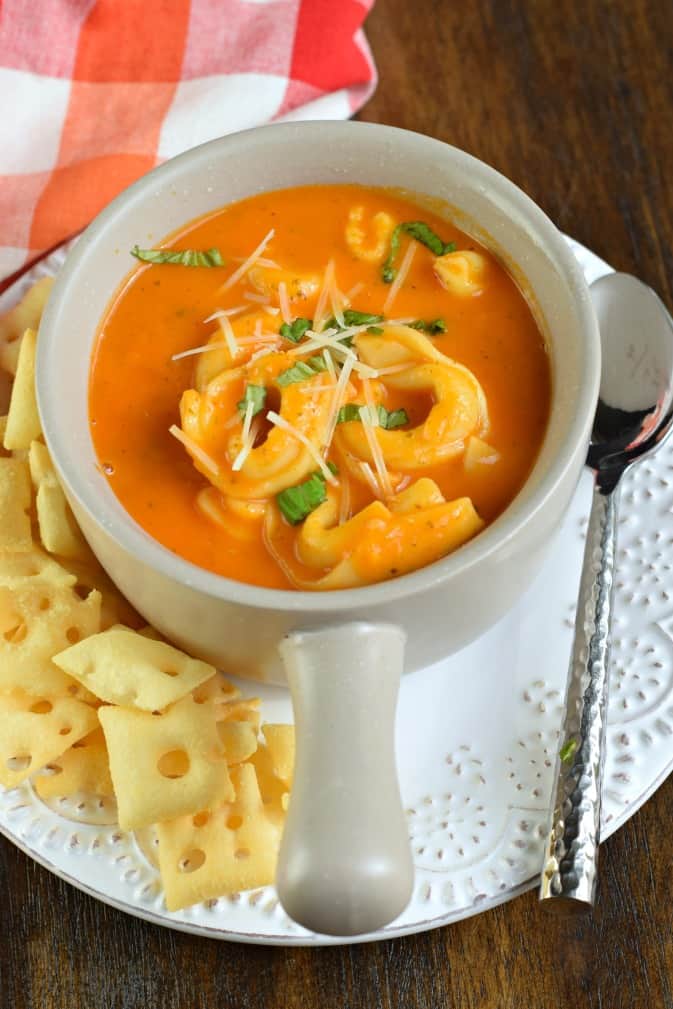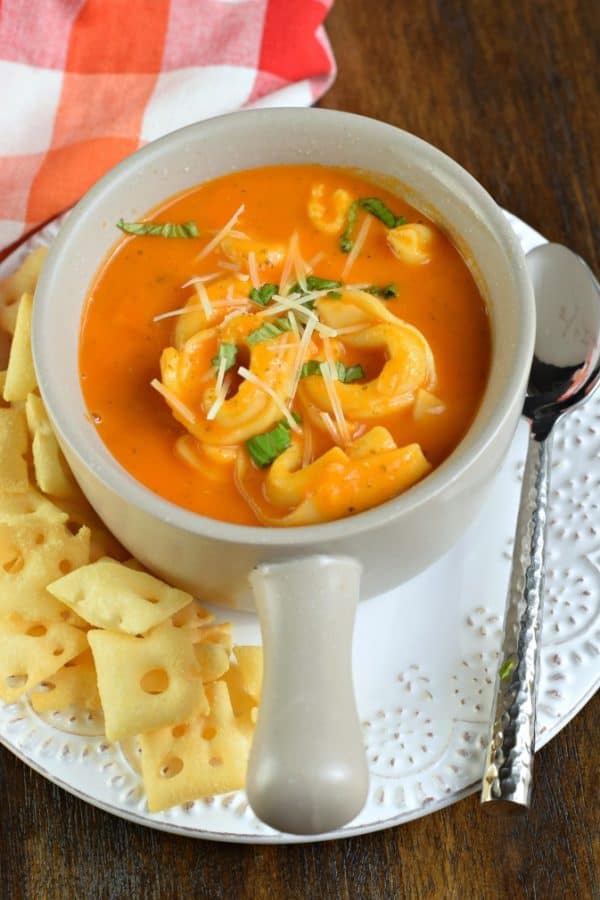 What to serve with Homemade Tomato Soup
Are you looking for a fluffy, delicious Dinner Roll? These No Knead Garlic Parmesan Dinner Rolls will please the whole family!
This Italian Salad is loaded with fresh flavor and the homemade Italian Dressing is zesty and flavorful! The perfect pairing to your weeknight meal.
More childhood favorites
Get the secret tips and tricks to making the most PERFECT Rice Krispie Treats. Kid and adult friendly! THICK AND CHEWY!
Comfort food. This Chicken Tetrazzini recipe has been a family favorite for many years! It's also a great dish to bring a new mom!
Ritz Cracker Mac and Cheese is made with two kinds of cheese and is topped with buttery Ritz crackers for a creamy, rich side or main dish that the whole family will love.
In my family, the Best Sweet Potato Casserole recipe is one that's served up sweet and salty with a delicious, crunchy streusel topping!
This Cheesy Hashbrown Casserole recipe is true comfort food. Made with frozen hash browns and plenty of cheese, I can guarantee your family is going to enjoy this one!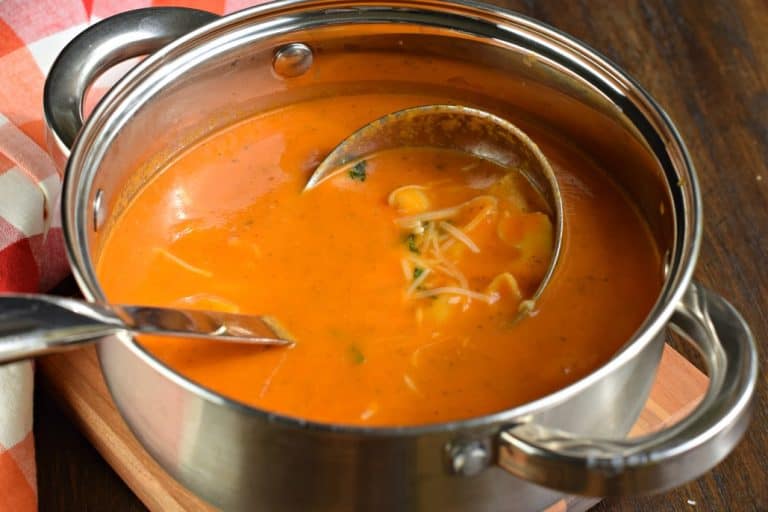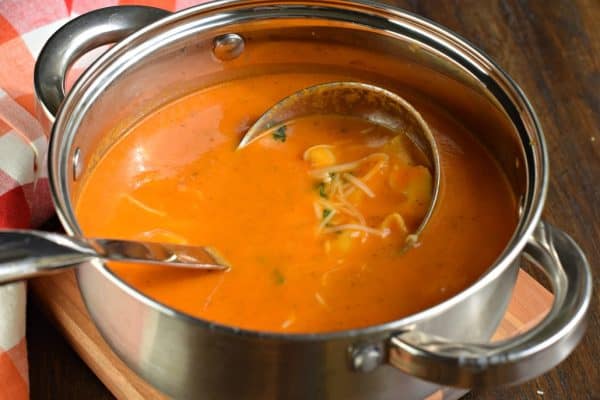 More tomato soup recipes
Spicy Sausage with Cheesy Tortellini are the ultimate comfort food in this delicious soup! Grab a spoon and bowl tonight!
Make this Roasted Tomato Soup recipe using fresh or canned tomatoes. I've got tricks on how to freeze your tomatoes fresh from the garden too! You'll love the texture and taste of this soup, and may never eat canned soup again!
Not a soup, but a delicious recipe with tomatoes. This homemade bruschetta recipe is great as a snack, or read my tips and tricks to making it a meal!