Easy Rocky Road Fudge
Looking for the easiest fudge recipe? Today's Easy Rocky Road Fudge is your answer. And it's absolutely delicious too!
Love this recipe? Sign up for Shugary Sweets email subscription and never miss out again!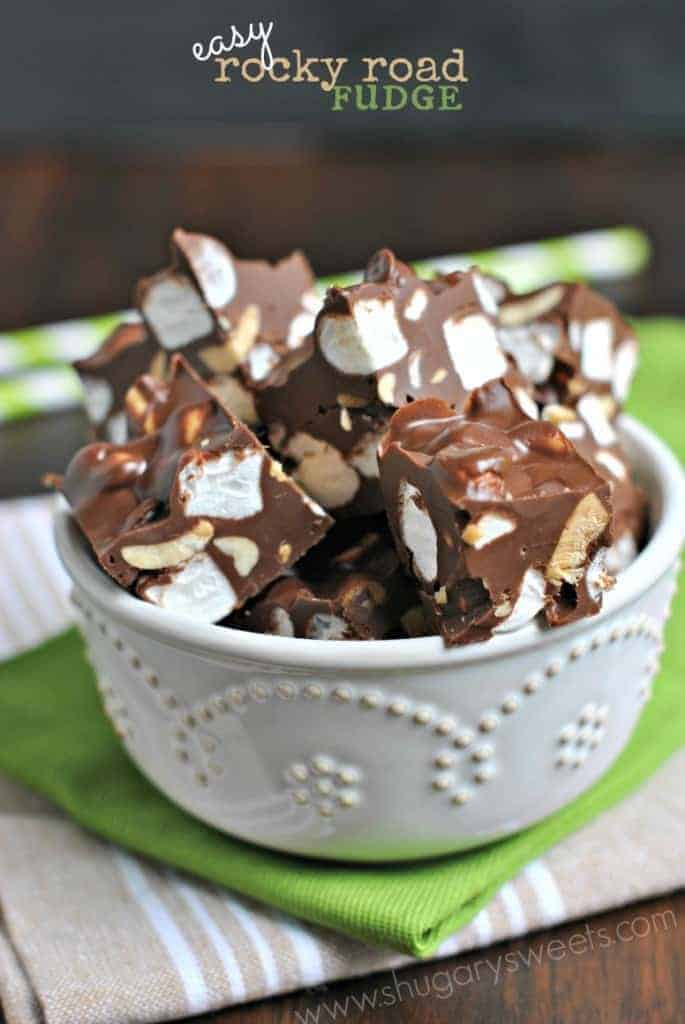 Making fudge at home doesn't have to be difficult. With just a few ingredients, you are only steps away from a decadent dessert.
Growing up we didn't call this Rocky Road. Any dessert that had chocolate, nuts and marshmallow was called Heavenly Hash.
Am I the only one that remember Heavenly Hash ice cream? I'm not THAT old, so surely someone else out there might recall this chunky ice cream.
At birthday parties, we always had several ice cream flavors to choose from. Neapolitan and Heavenly Hash were almost always present. The third flavor was usually the wild card…ranging from Chocolate Mint to Caramel Fudge swirl, depending on the desires of the birthday child.
To me it didn't matter, I always wanted the Heavenly Hash.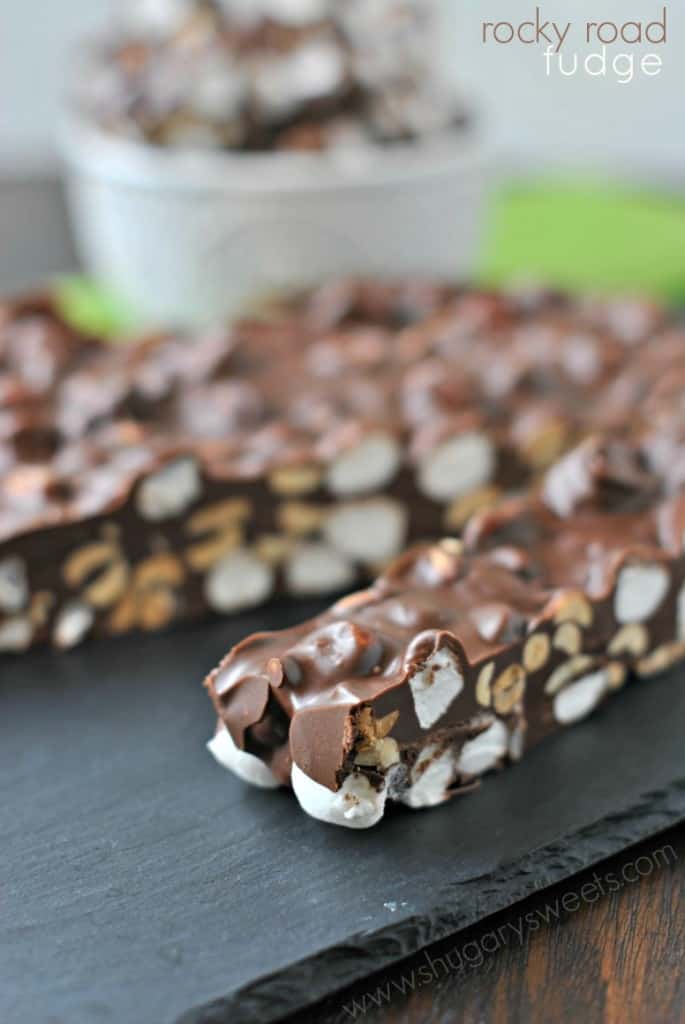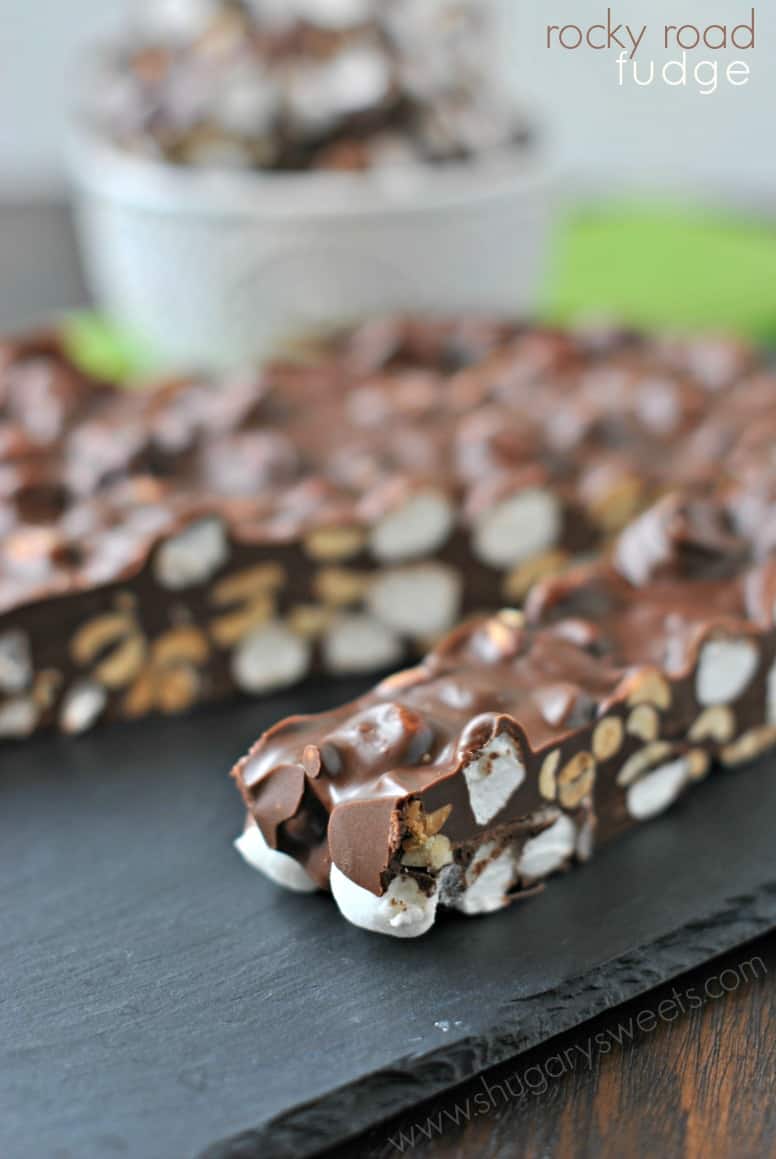 Then one day, everything changed. Heavenly Hash became Rocky Road. Still tasted great, so I'm not complaining. I think the name 'hash' just brought on too many connotations maybe?
Last year I made some Heavenly Hash brownies. OMG you guys, the comments on my facebook page were crazy….I guess 'hash and brownies' was a total name fail. I should have called them Rocky Road brownies!
Anyways, on to this Rocky Road fudge. It is super easy, no stovetop needed (I used the microwave for the melting)!
Today's recipe was the very first fudge I ever made as an adult. Why it's taken me so long to share it here with all you fanatics, is beyond me. But don't worry, the wait is over! You are only 5 ingredients away from having some of this chilling in your fridge!
And my son has declared this recipe his favorite fudge I've ever made. He loves all fudge too, so this is a big win in my book. Especially since it's probably one of the easiest fudge recipes you'll ever make! ENJOY!
Stop on over at Food Fanatic to see this Rocky Road Fudge Recipe!