There are not enough words to describe how delicious these Butterscotch Cookie Cups taste. Just scroll down and look at the ingredient list and you'll see why they are mouth watering delicious!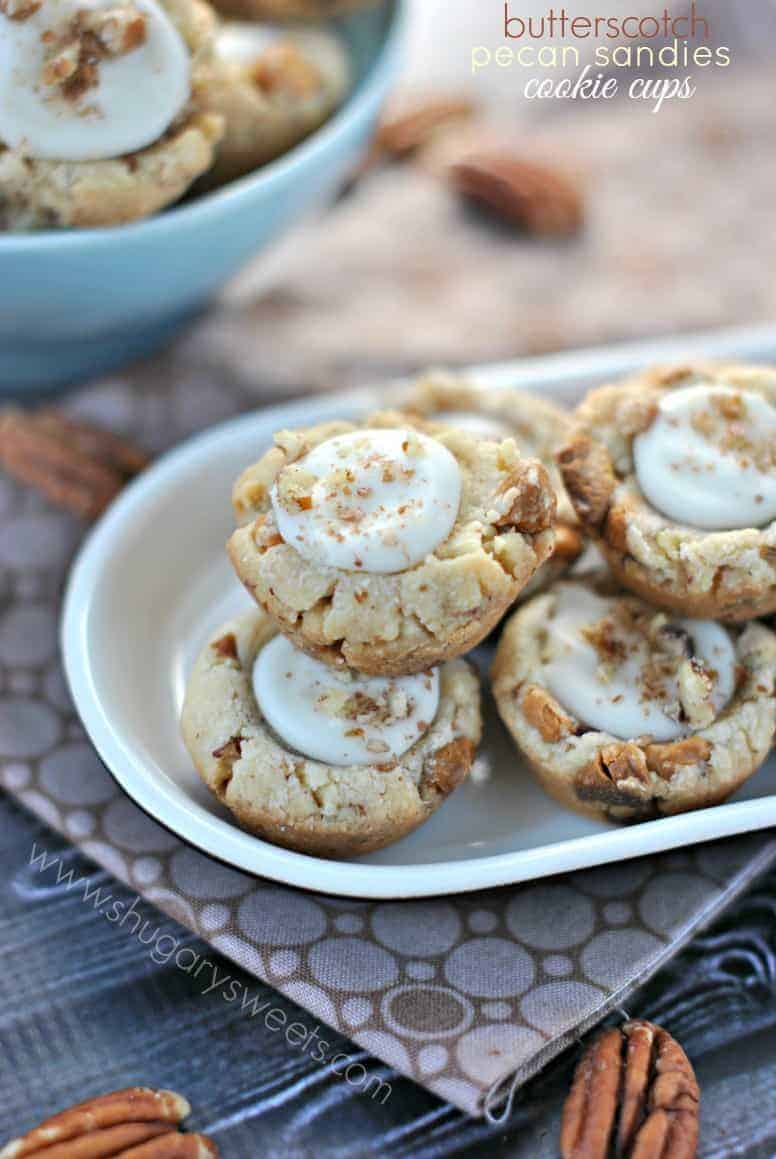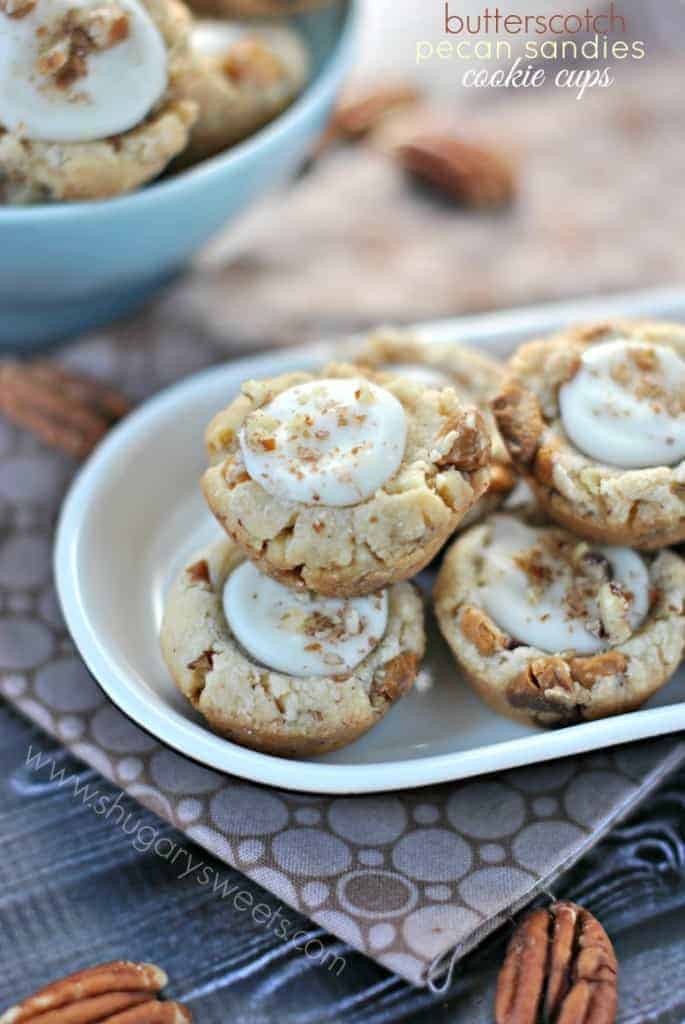 So here we are, only 3 days until Christmas. No, in case you were wondering I haven't finished my wrapping yet. I have done some of it, so there's that.
But instead of wrapping let's talk about these cookies. Let's push that small talk aside today, today's cookies need the spotlight!
I've been wanting to make pecan sandies for about two years. They have been on my ever growing list of ideas (yes it's a long list…probably close to 100 ideas on it, no joke)!
As I was scrolling through my list, to see if there was anything with butterscotch, those pecan sandies kept jumping out at me! So I did the next best thing, I combined the two in this delicious cookie!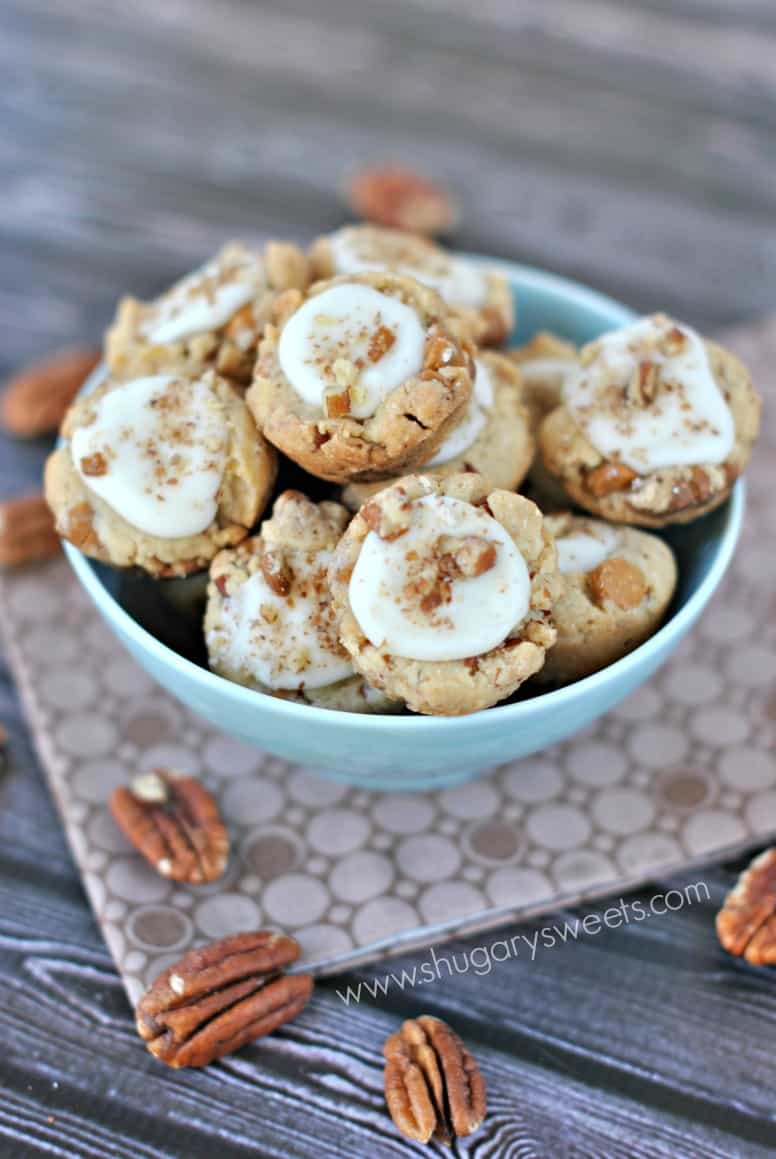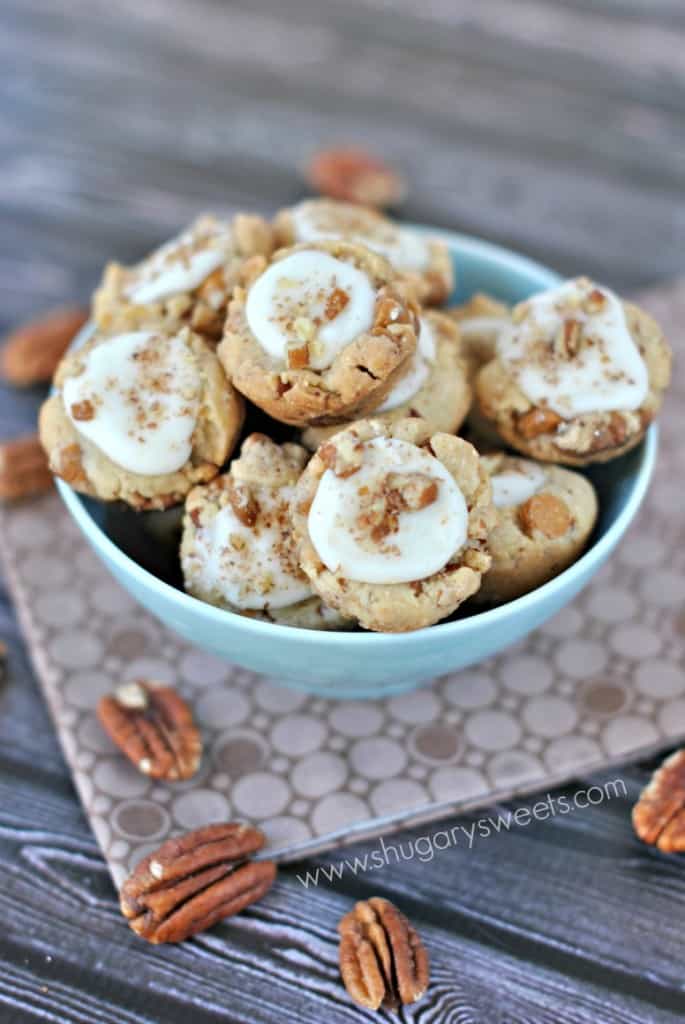 And what's cuter than a cookie? A cookie cup of course, drizzled with rum glaze and topped with pecans. OMG you guys…this is HANDS DOWN MY FAVORITE COOKIE.
I know. Big words right there. I can't even wrap my brain around a better recipe. All I can think about is the fact that I have a dozen of these still in my freezer and I'm hoping Santa doesn't eat them all!!
So, stop what you're doing and add these to your baking lists immediately. No time before Christmas? It's okay, they would go great at New Year's, before those diets start!!! ENJOY!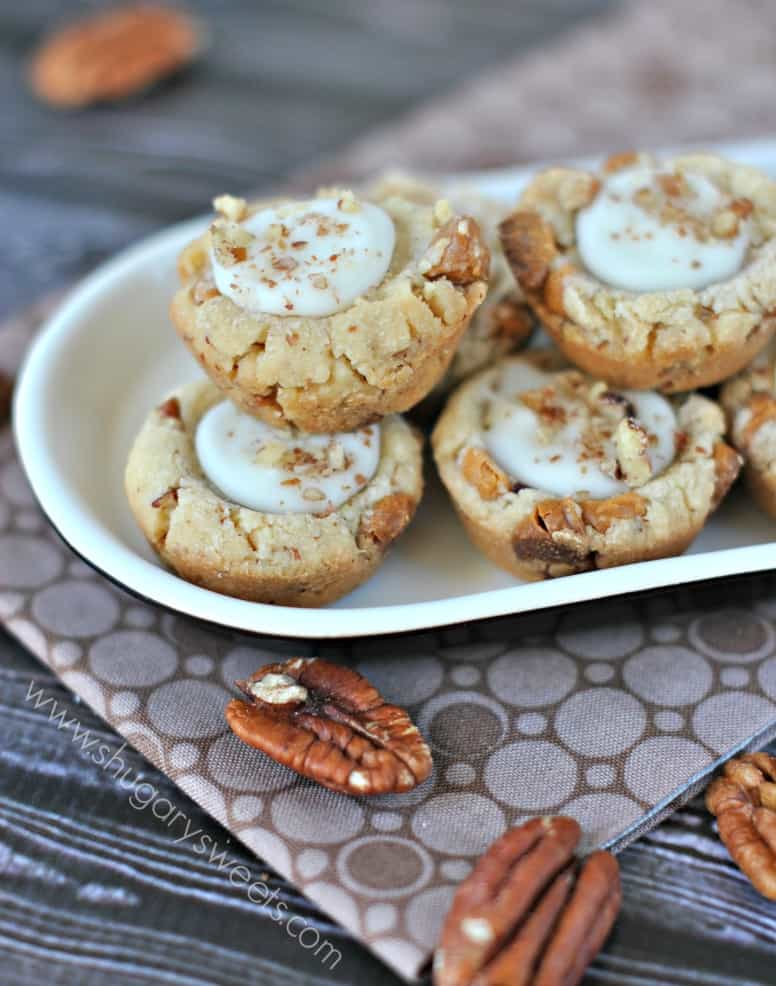 Let's give Butterscotch some time to shine….