Butterscotch Cookie Cups
There are not enough words to describe how delicious these Butterscotch Cookie Cups taste. Just scroll down and look at the ingredient list and you'll see why they are mouth watering delicious!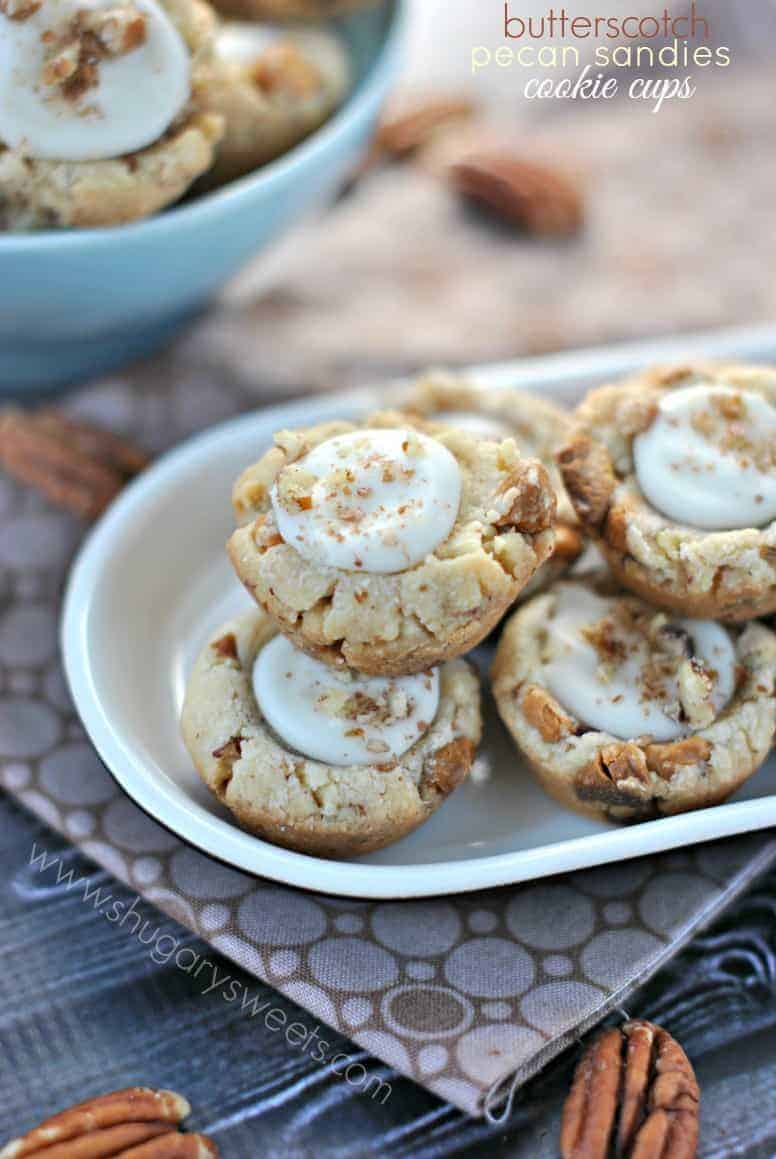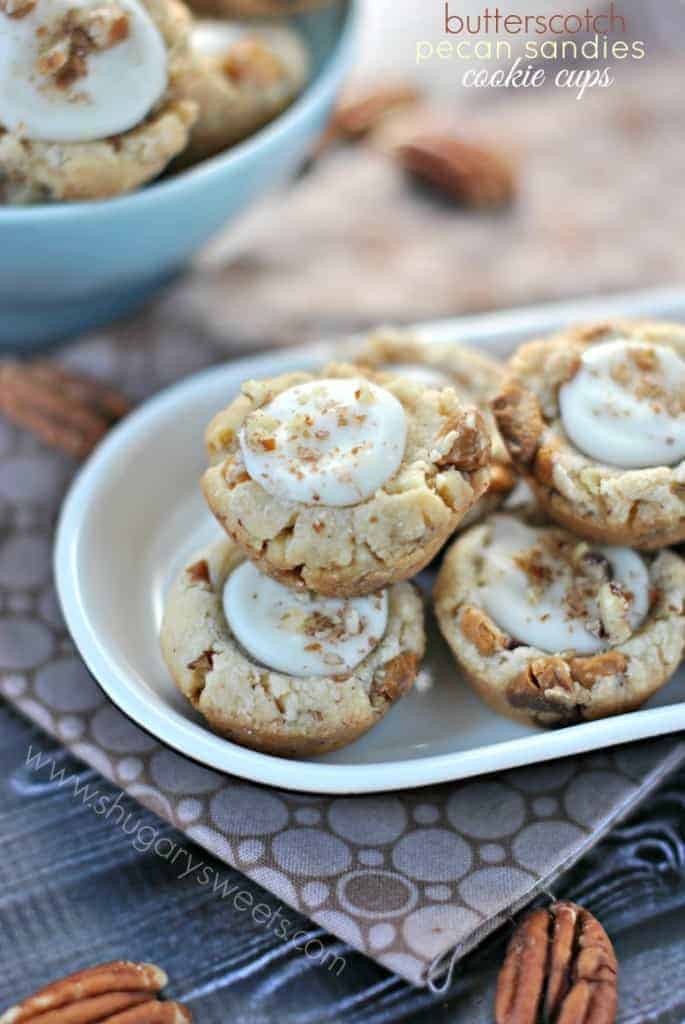 So here we are, only 3 days until Christmas. No, in case you were wondering I haven't finished my wrapping yet. I have done some of it, so there's that.
But instead of wrapping let's talk about these cookies. Let's push that small talk aside today, today's cookies need the spotlight!
I've been wanting to make pecan sandies for about two years. They have been on my ever growing list of ideas (yes it's a long list…probably close to 100 ideas on it, no joke)!
Then my friend Dorothy made a batch of magic bar bark, and it occurred to me, I needed to forget my list and whip out a butterscotch dessert.
As I was scrolling through my list, to see if there was anything with butterscotch, those pecan sandies kept jumping out at me! So I did the next best thing, I combined the two in this delicious cookie!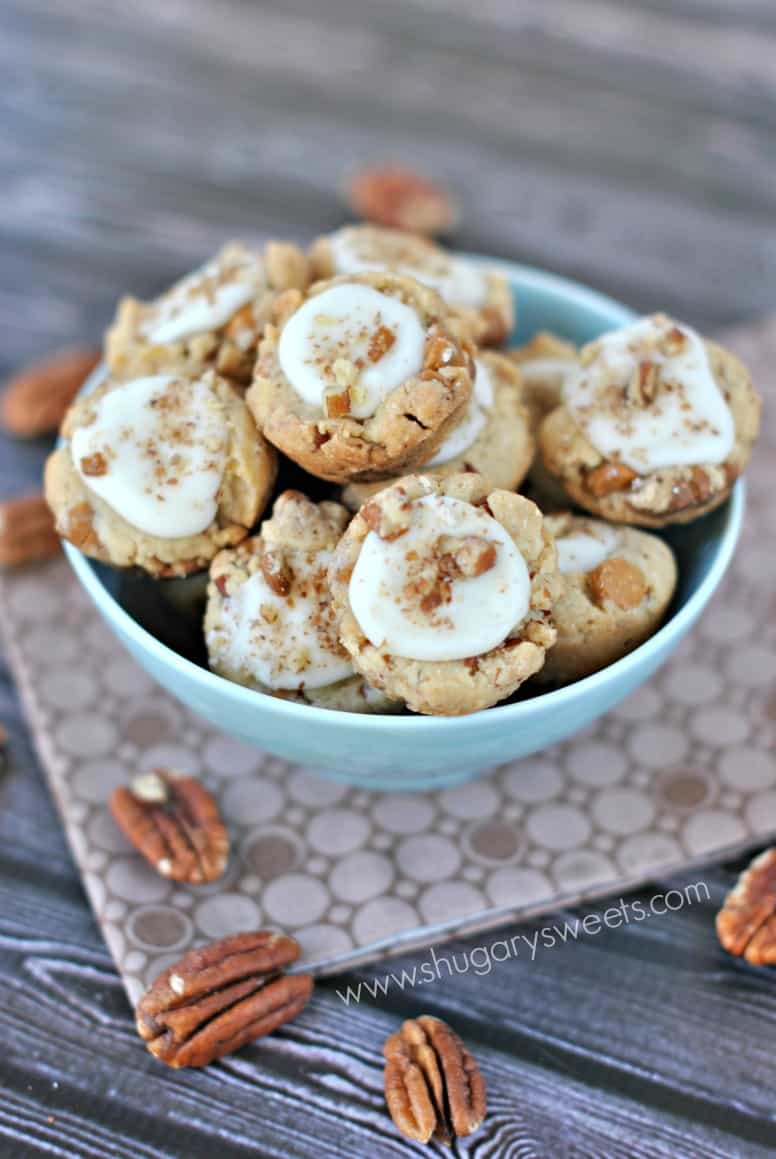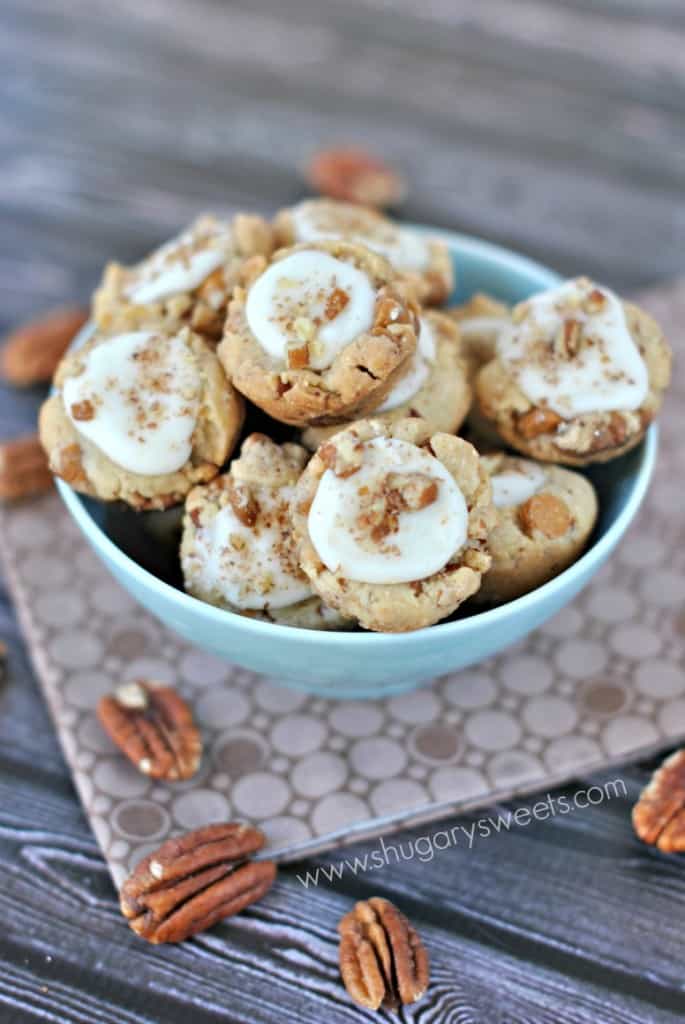 And what's cuter than a cookie? A cookie cup of course, drizzled with rum glaze and topped with pecans. OMG you guys…this is HANDS DOWN MY FAVORITE COOKIE.
I know. Big words right there. I can't even wrap my brain around a better recipe. All I can think about is the fact that I have a dozen of these still in my freezer and I'm hoping Santa doesn't eat them all!!
So, stop what you're doing and add these to your baking lists immediately. No time before Christmas? It's okay, they would go great at New Year's, before those diets start!!! ENJOY!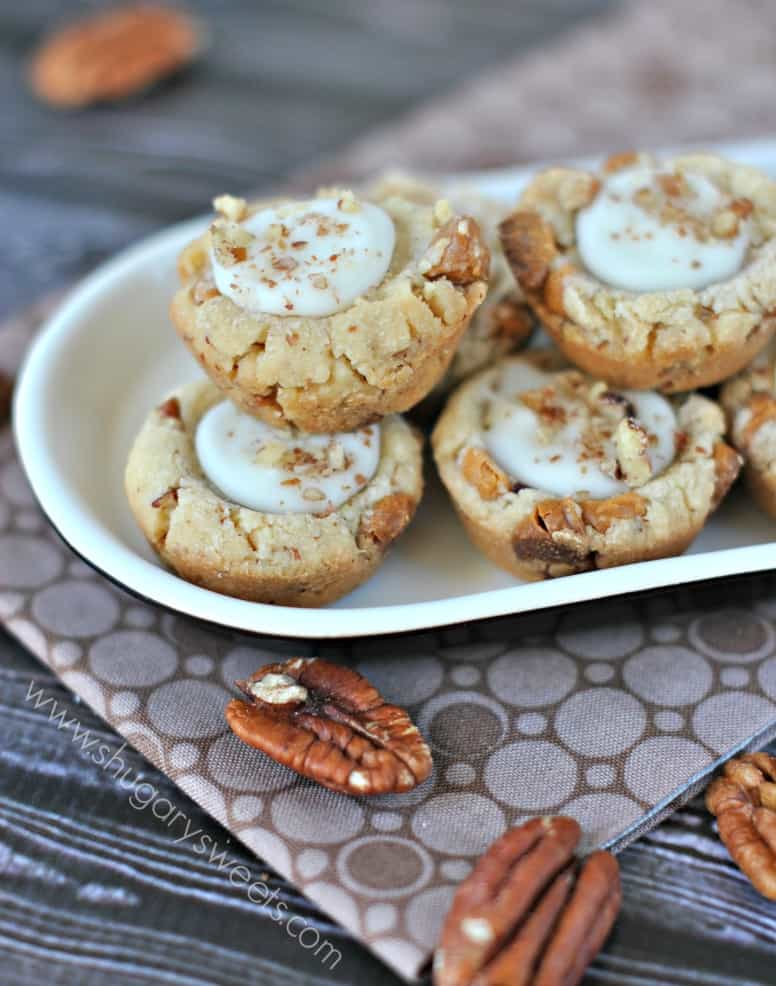 Connect with Shugary Sweets! Be sure to follow me on my social media, so you never miss a post!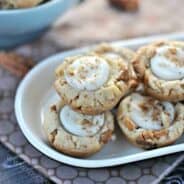 Butterscotch Cookie Cups
Yield: 5 dozen
Prep Time:15 minutes
Cook Time:15 minutes
Ingredients:
For the Cookie:
1 cup unsalted butter, softened
1 cup powdered sugar
1/4 tsp kosher salt
2 1/4 all-purpose flour
1 tsp cornstarch
12 oz package butterscotch morsels
1 cup chopped pecans
For the glaze:
1 cup powdered sugar
1 tsp rum flavoring
3-4 Tbsp heavy cream
1/4 cup chopped pecans
Directions:
Beat butter, powdered sugar and salt until combined. Add flour and cornstarch. Fold in butterscotch and chopped pecans.
Roll dough into a 1 inch ball (about 1 Tbsp of dough). Place into a greased mini muffin pan.
Bake in a 325 degree oven for 15 minutes.  Remove and lightly press each top with a tart shaper (a water bottle cap would work too!). Just enough to give a small indent. Allow to cool in pans about 15 minutes. Remove and cool completely on wire rack.
For the glaze, whisk the sugar with rum flavoring and cream until smooth. Drizzle a small amount into the indent onto each cookie cup. Immediately sprinkle with chopped pecans.
Allow to set (about 15 minutes). Store in an airtight container for up to one week.
MAKING THIS RECIPE? Share it with me on Instagram using the hashtag #ShugarySweets so I can see what you're cooking up in the kitchen!
Let's give Butterscotch some time to shine….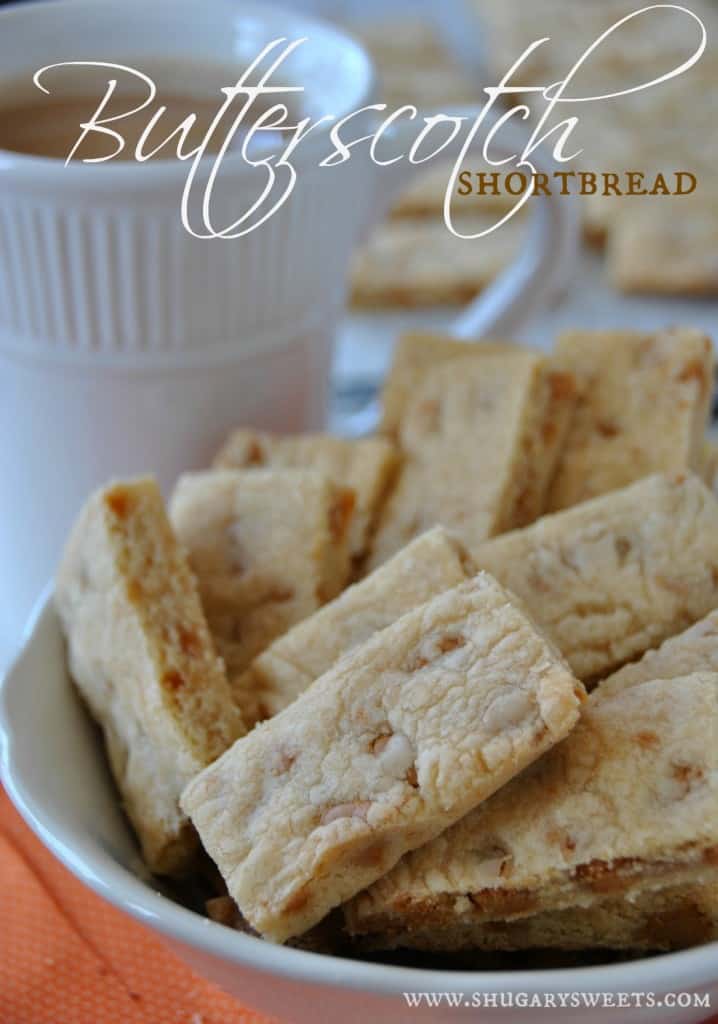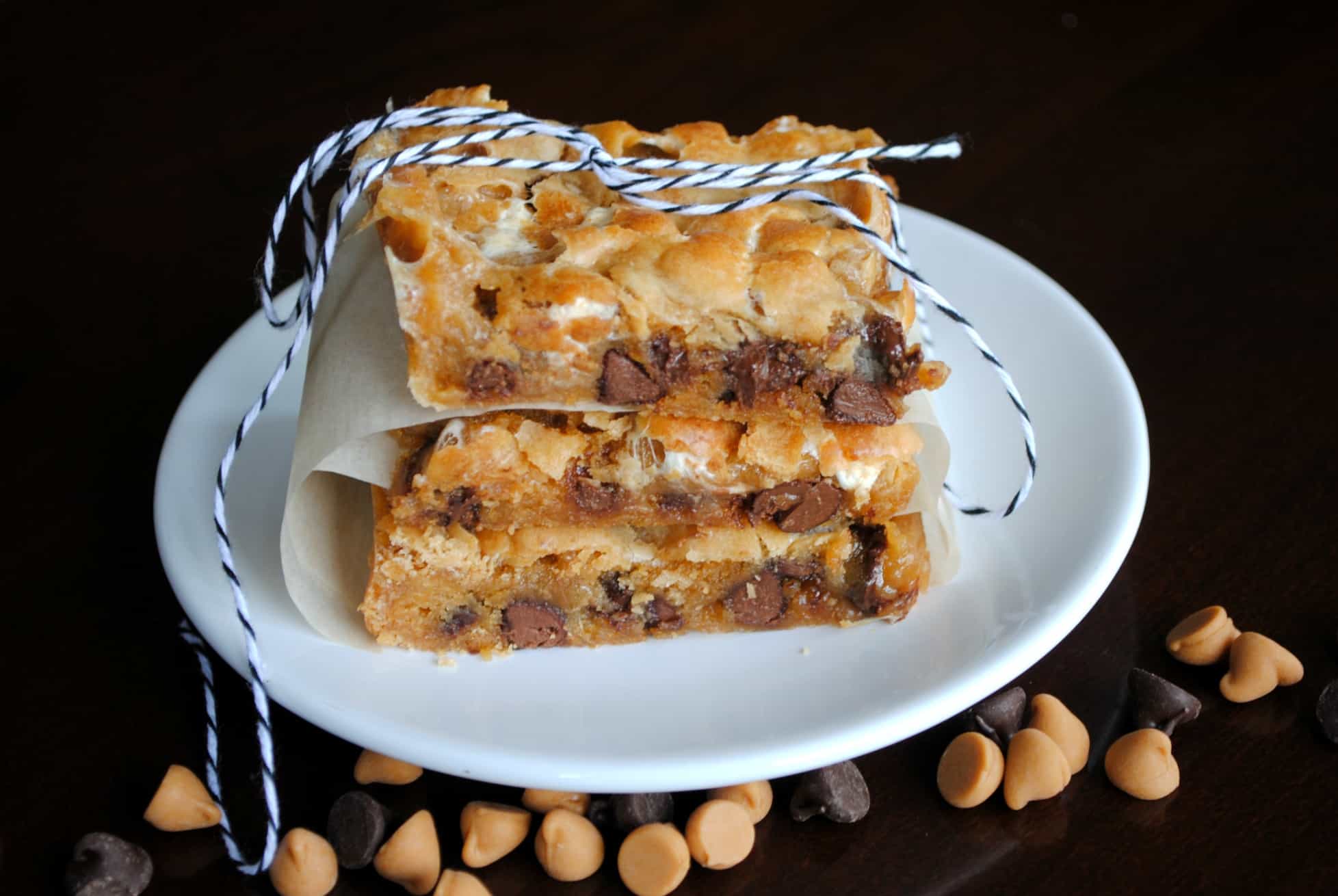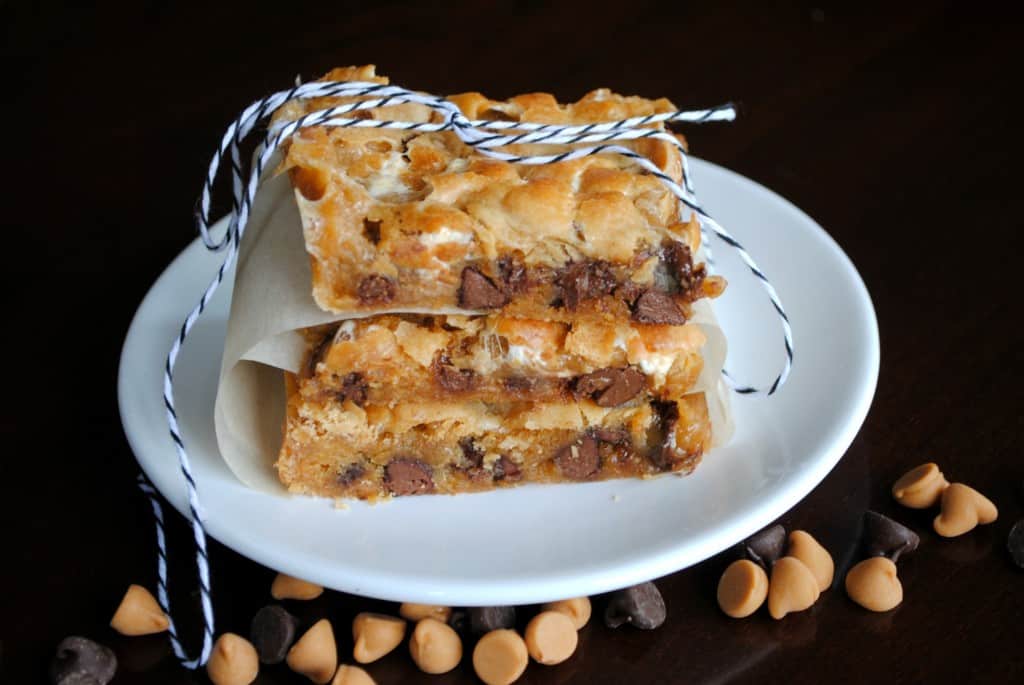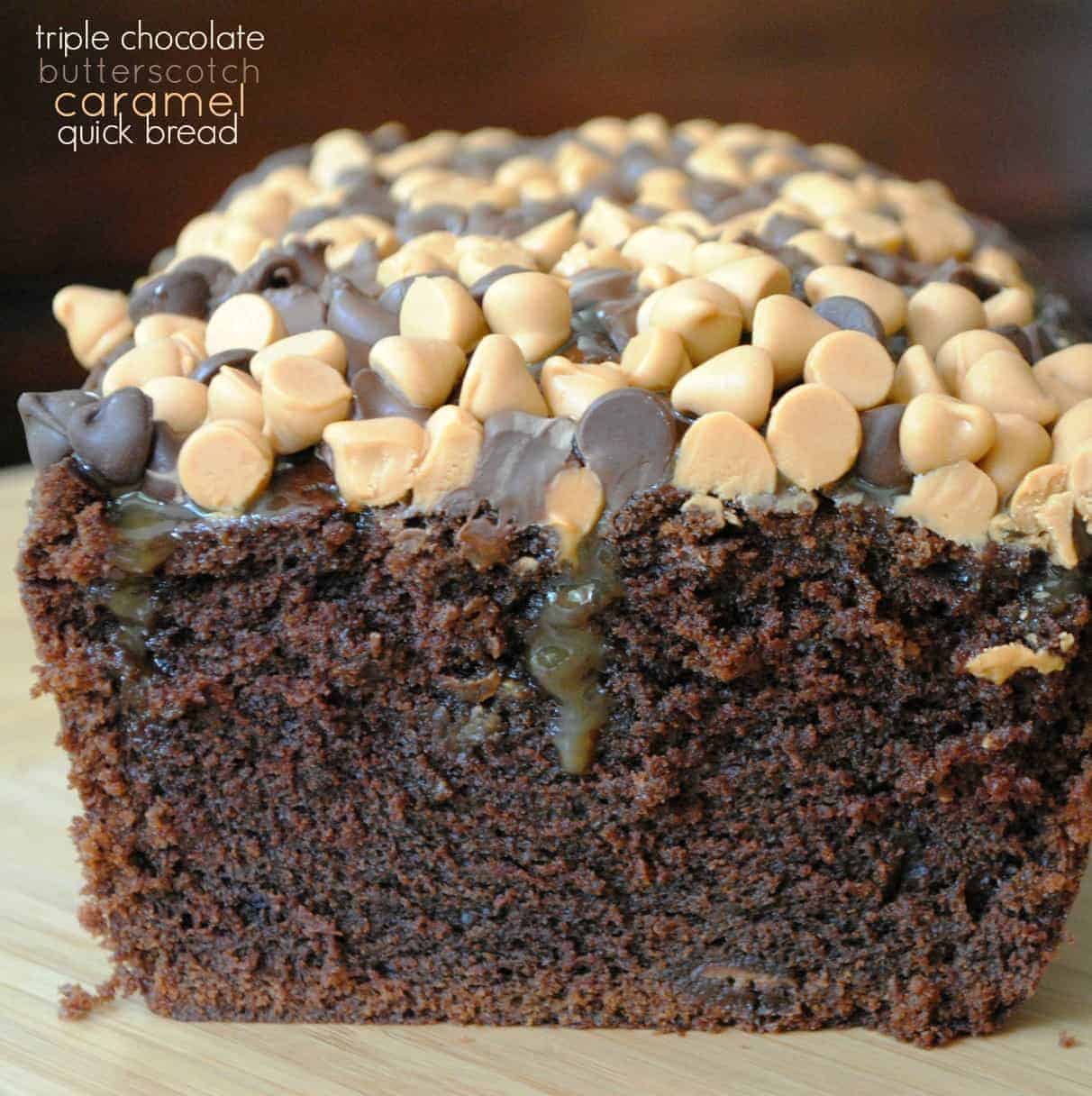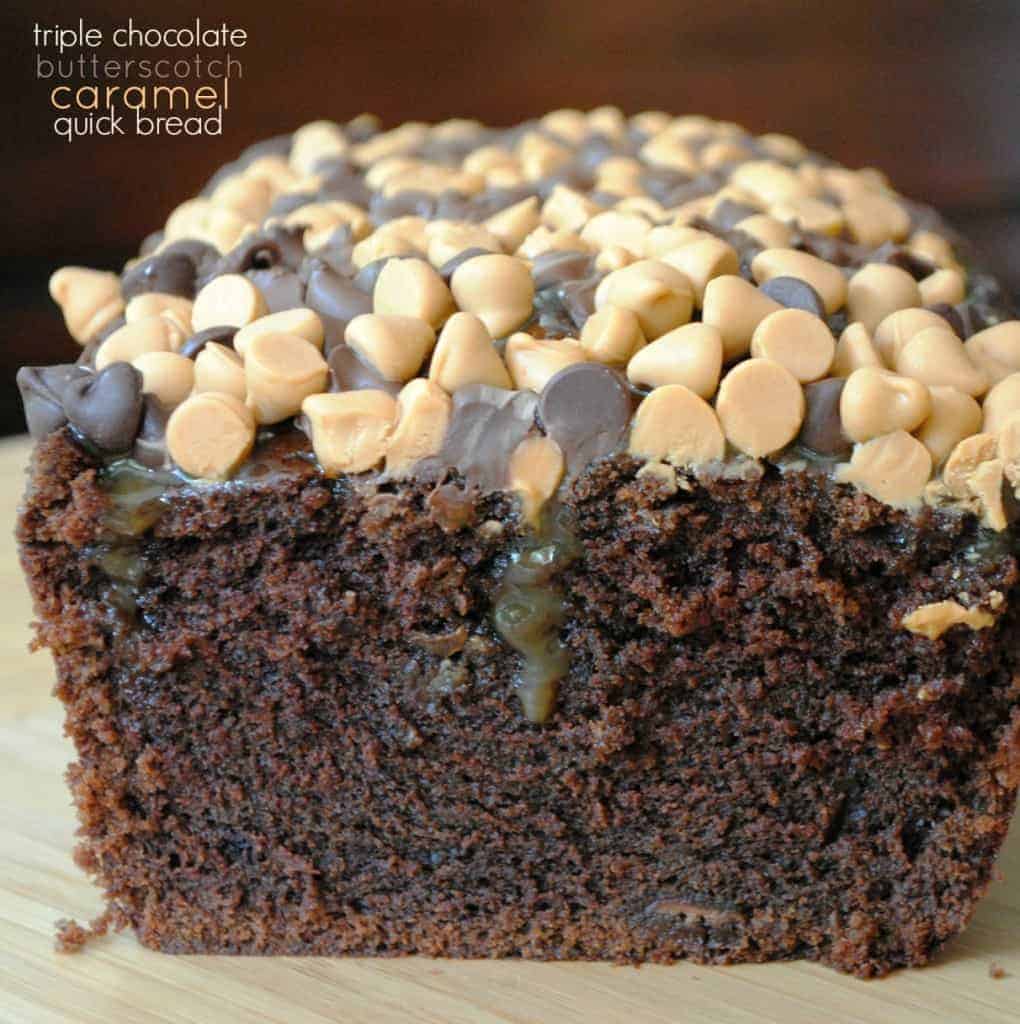 Triple Chocolate Caramel Butterscotch Bread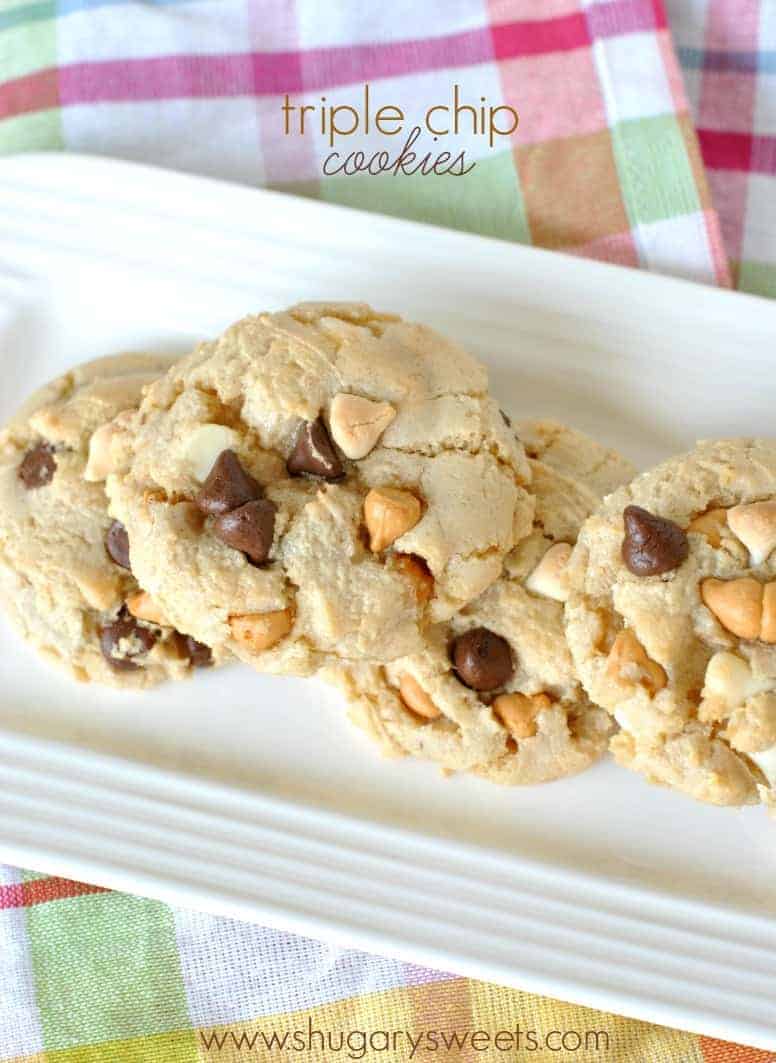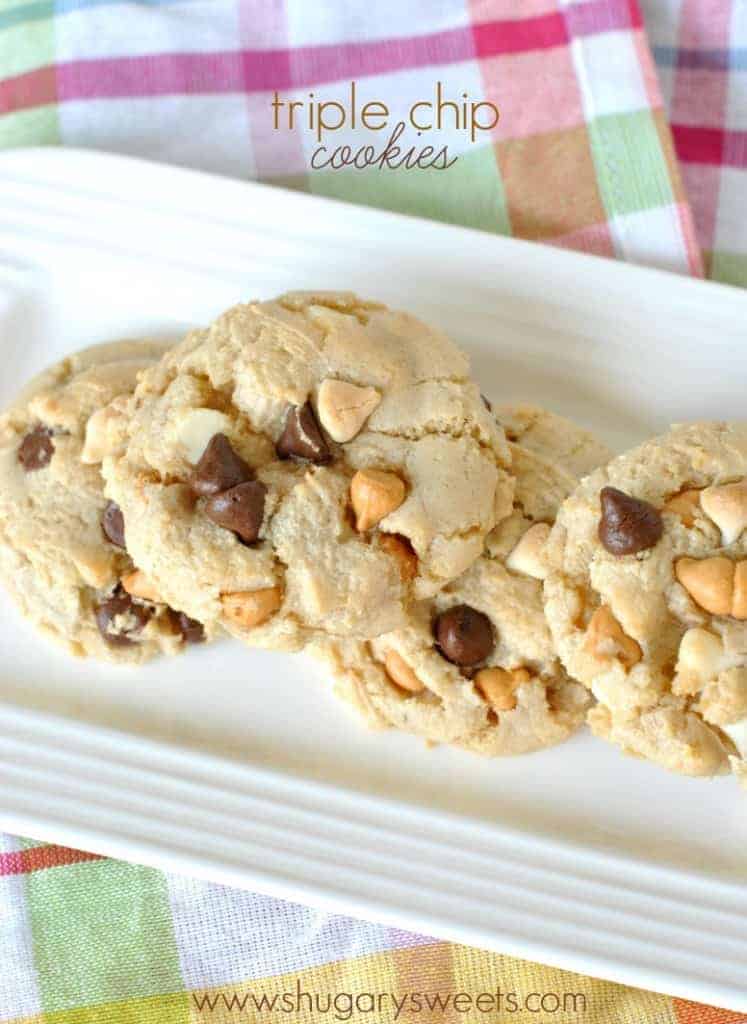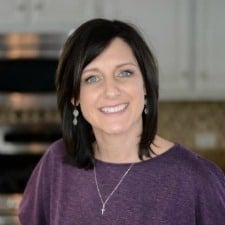 Aimee is a dessert lover (specifically rice krispie treats), workout enthusiast, self-taught foodie, and recipe creator. Her recipes have been featured in over 15 magazines, and her passion is to share her love of cooking with the everyday home cook! Learn more about Aimee.