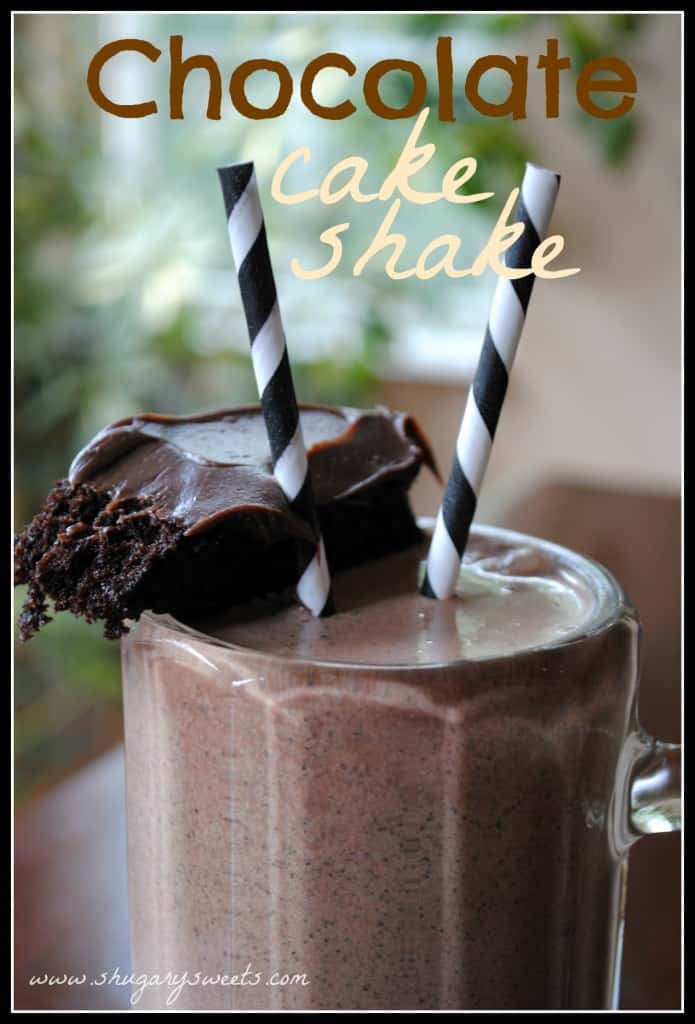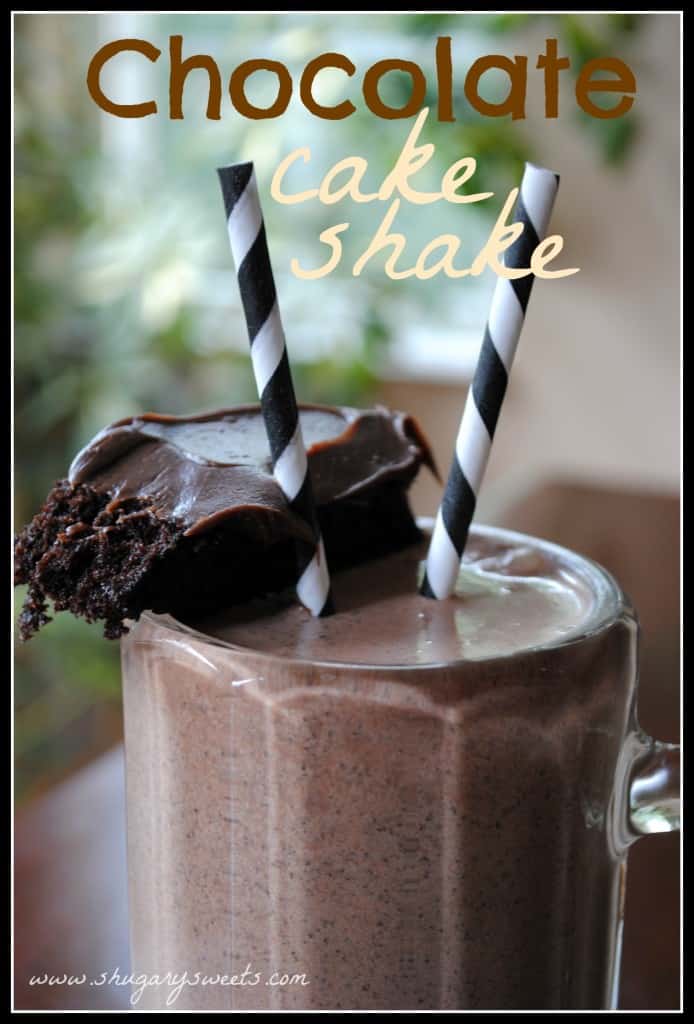 Every family has its quirks. Some of those quirks you think are just normal, until of course other's point out those quirks as "odd" or "flawed" or just plain "weird."
I grew up thinking "cake soup" was normal. 
Birthdays were an awesome time, not because of the presents, but because of the plain chocolate cakes with white frosting. That we ate in a bowl. With milk poured onto it.
There were a few cousins and others in the family who thought it was odd, but for the most part, this is just what my family did.
Then I went out in the real world. And in the real world, apparantly, people don't eat birthday cake in bowls. With milk. In the real world, people like their cake on a plate, with a glass of milk. Talk about odd.
I would TRY so hard to make people understand, and taste my "cake soup." 
Most of the time I just got weird looks.
Then, one glorious day last year, my brother told me about Cake Shakes. From Portillo's. Portillo's is the BEST fast food in Chicagoland, with the BEST Italian beef sammies, french fries and chocolate cake.
Guess what they did with that chocolate cake?
Yep, they blended it right into a chocolate shake.
Want to know what it tastes like?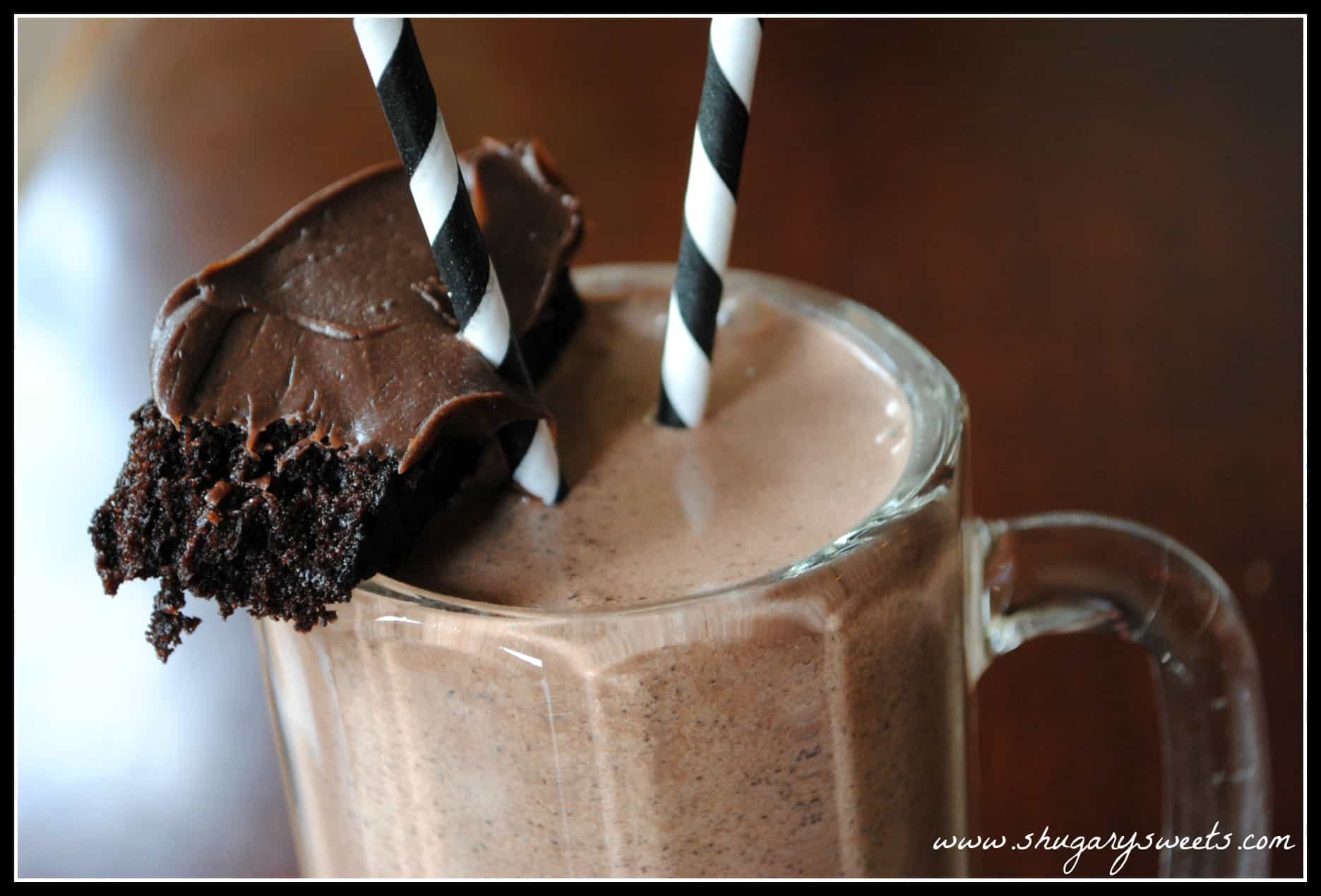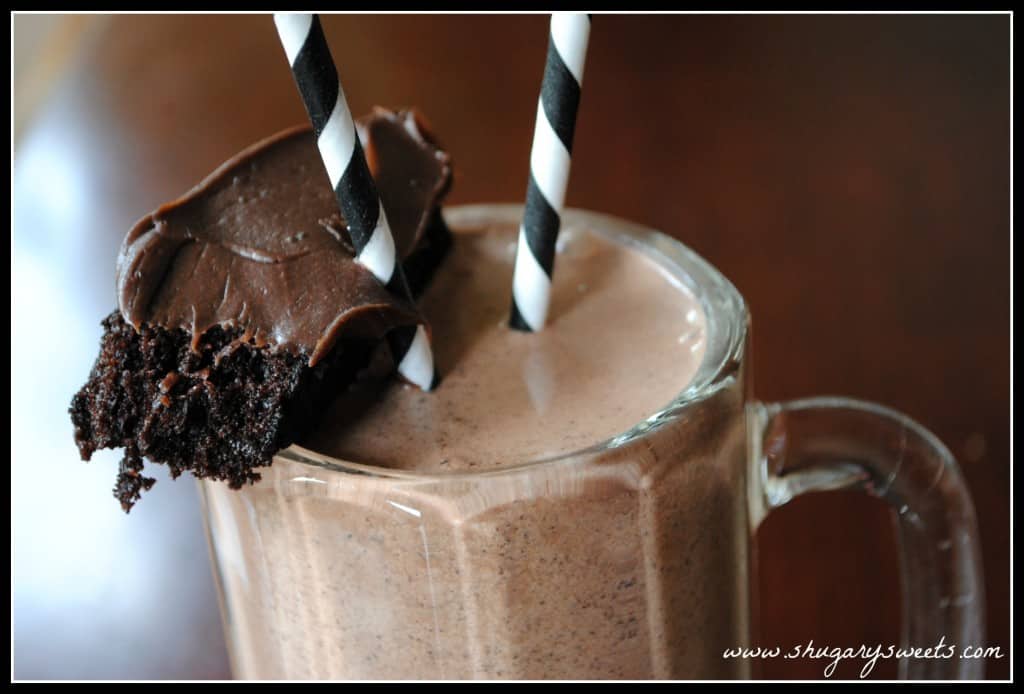 Finally, I feel like people get me. When they give me strange stares, all I have to say is, "it tastes like a Portillo's cake shake."
Next time you make a cake, instead of throwing away the leftovers (do people do that?) or eating them all at once (that's what I do), stick a few slices of cake in the freezer. For this moment. You will thank me.
And start eating your cake in a bowl with a big splash of milk. Be sure to pass that tradition on to your children!
Like this recipe? check out these….
Yield: 2 servings
Chocolate Cake Shake
Ingredients
6 scoops chocolate icecream
1 big slice (about 2 cup) chocolate cake, prepared with chocolate frosting
splash of milk
Instructions
In a blender, combine ice cream with chocolate cake, crumbled. Add milk and blend. Makes two servings. ENJOY!