This classic, southern Chocolate Cobbler recipe has a rich, fudgy sauce topped with a decadent brownie-like topping! On its own or topped with vanilla ice cream, this easy dessert is chocolate heaven.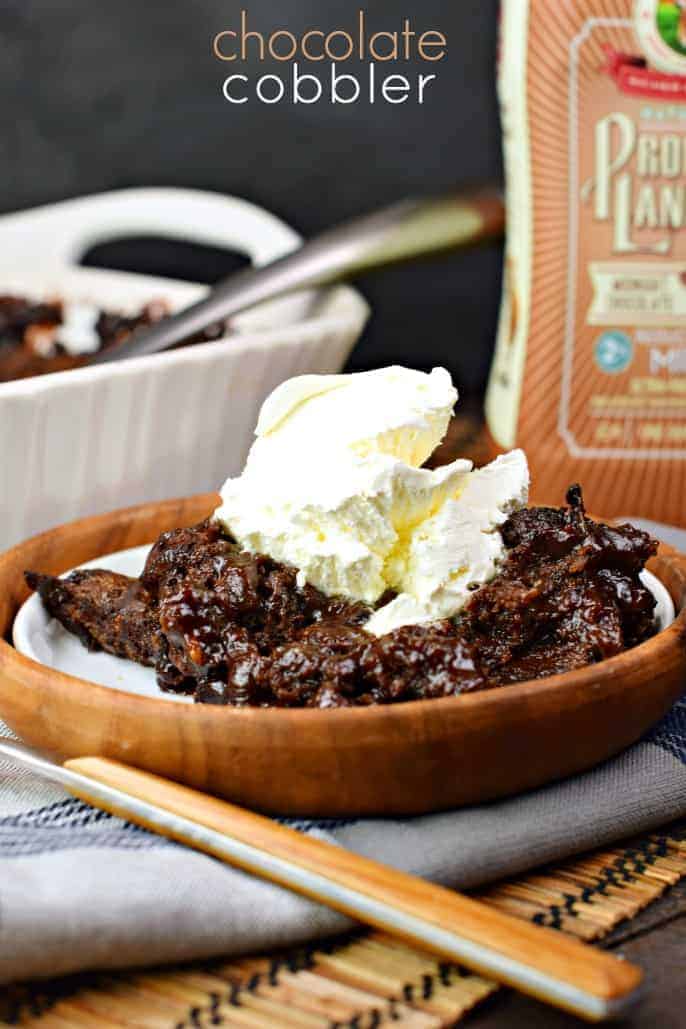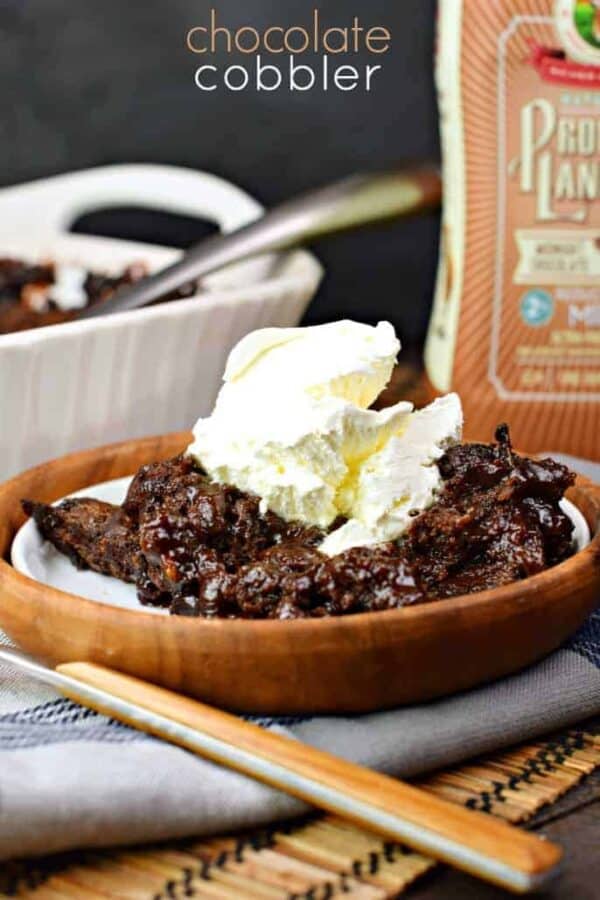 Cobbler isn't just for fruit! Somewhere between a cake, a brownie and a firm pudding, Chocolate Cobbler delivers rich cocoa flavor with the satisfying crunch of pecans on top.
Why this Recipe Works
If you've ever eaten a fruit cobbler, you'll know that the bottom of the dish is filled with whatever fruit you enjoy. Then it's topped with the cobbler (the cake, the bread, the biscuit like topping). Right?
Well, today's Chocolate Cobbler is just like that. The rich, chocolate fudge sauce on the bottom is topped with the chocolate cobbler (brownie-like) topping! This is sure to satisfy your chocolate cravings.
What's the secret? Before baking, hot water is added on top! The water steams and seals the other layers together while excess moisture cooks off.
The finished dessert is rich, fudgy and soft, but firm enough to scoop into individual portions and top with some cold vanilla ice cream!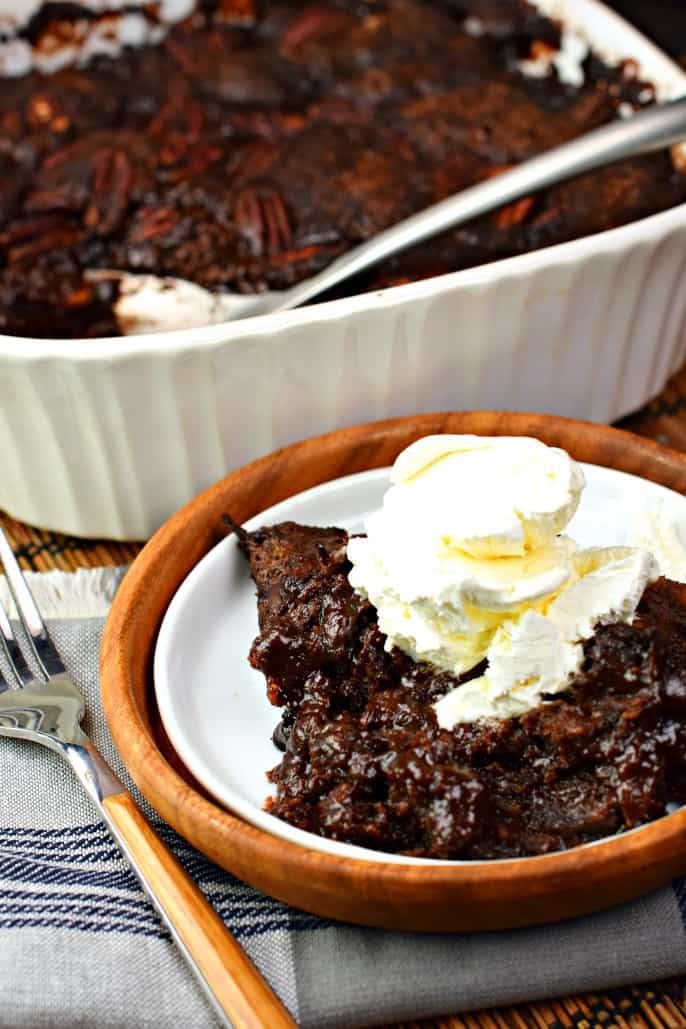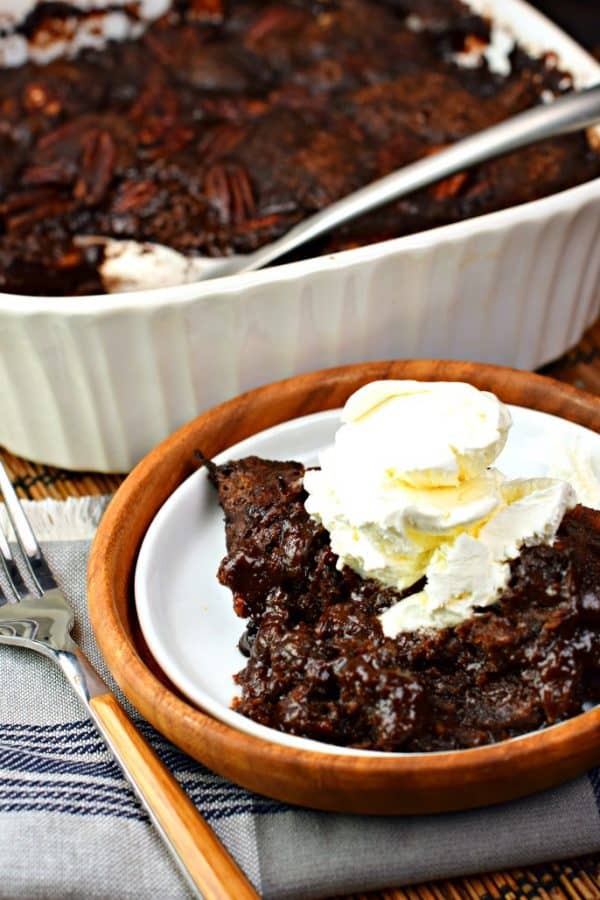 Ingredient Notes
Butter – Everything good begins with butter! I always use an unsalted butter, that way I can control the amount of salt in my food.
Chocolate milk – I use whole chocolate milk or 2% chocolate milk. If needed, you could substitute a nondairy version!
Unsweetened cocoa powder – Be sure to use pure unsweetened baking cocoa, NOT hot chocolate mix. You'll need this both for the chocolate sauce layer and the brownie layer.
Pecan halves or pieces – You'll love that sweet and salty flavor the pecans give to this dish, adding in a true southern touch!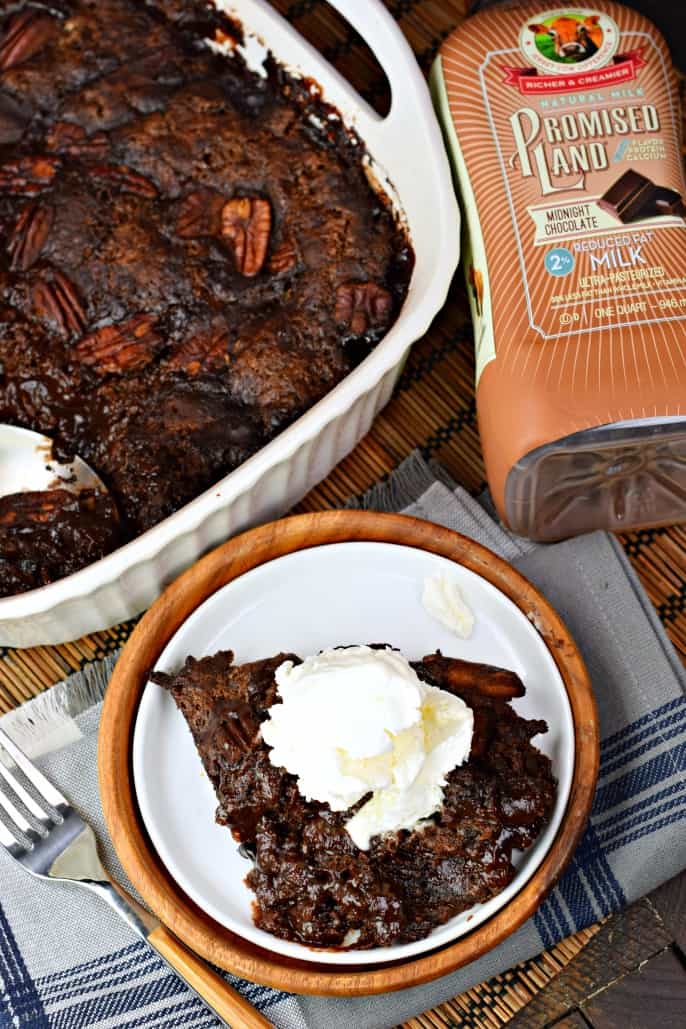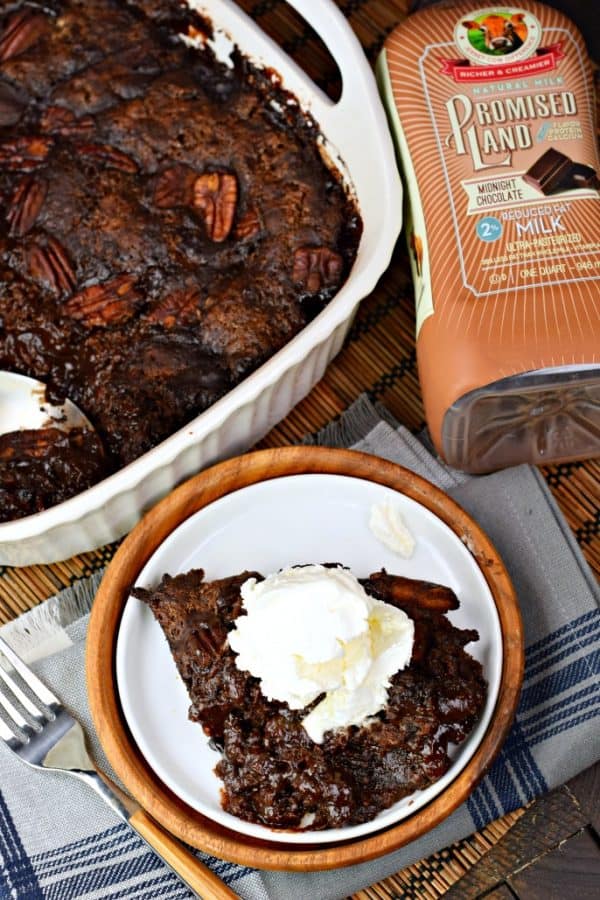 Step by Step Instructions
STEP 1. Coat the pan
Melt your butter and pour it into the bottom of a square glass baking dish.
STEP 2. Make the first layer
Mix together the sugar, cocoa, flour, baking powder, salt, and chocolate milk in a bowl. Pour this mixture over the butter in your pan but do not stir.
STEP 3. Make the chocolate sauce
Combine your sugars and cocoa in a bowl. Sprinkle this all over the top of the cobbler. Sprinkle with pecans. Pour your hot water over the top (DO NOT STIR).
STEP 4. Bake
Carefully put the baking dish in the oven and bake for about 30-35 minutes. The center will be jiggly, that's okay!
Remove from oven and cool about 15 minutes. Serve with vanilla ice cream and enjoy!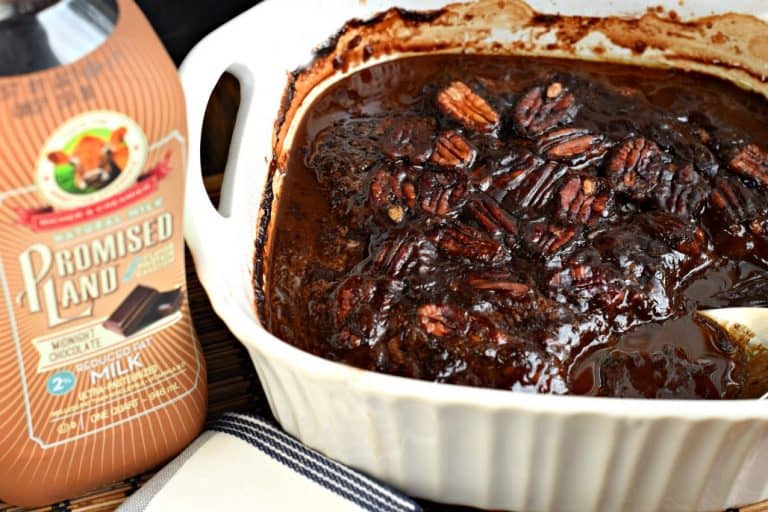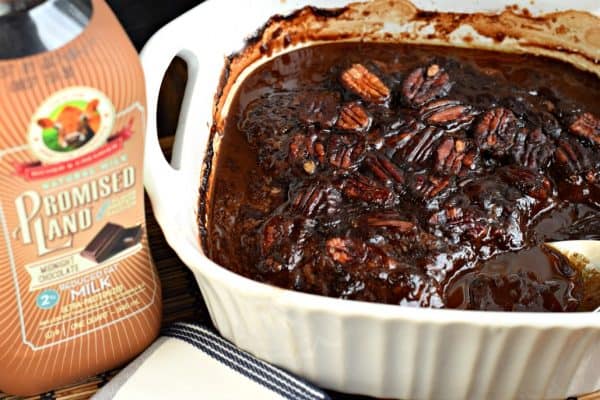 Recipe FAQs
What size pan do I need for this?
For best results, use a square 8 x 8 baking dish for this Chocolate Cobbler recipe.
Can this recipe be doubled?
Yes! I haven't tested the recipe doubled and baked in a larger pan but it's so easy to double and distribute between two pans.
Can this be made without the nuts?
Sure. The pecans add that authentic southern flair and a touch of saltiness to balance the intense sweetness, so I always use them. This cobbler would still taste delicious without them if you need a nut free dessert.
Looking for an indulgent chocolate dessert? Authentic southern Chocolate Cobbler is every chocolate lover's dream.