Hazelnut chocolate spread mixed with peanut butter and oats create perfect Nutella Cookies. You'll love this new extra chocolate-y spin on no bake cookies.
If you love keeping your oven off, but equally love dessert, be sure to give this No Bake Cheesecake recipe a try tonight. SO easy, creamy, and delicious! Or try these simple, yet delicious, peanut butter no bake cookies.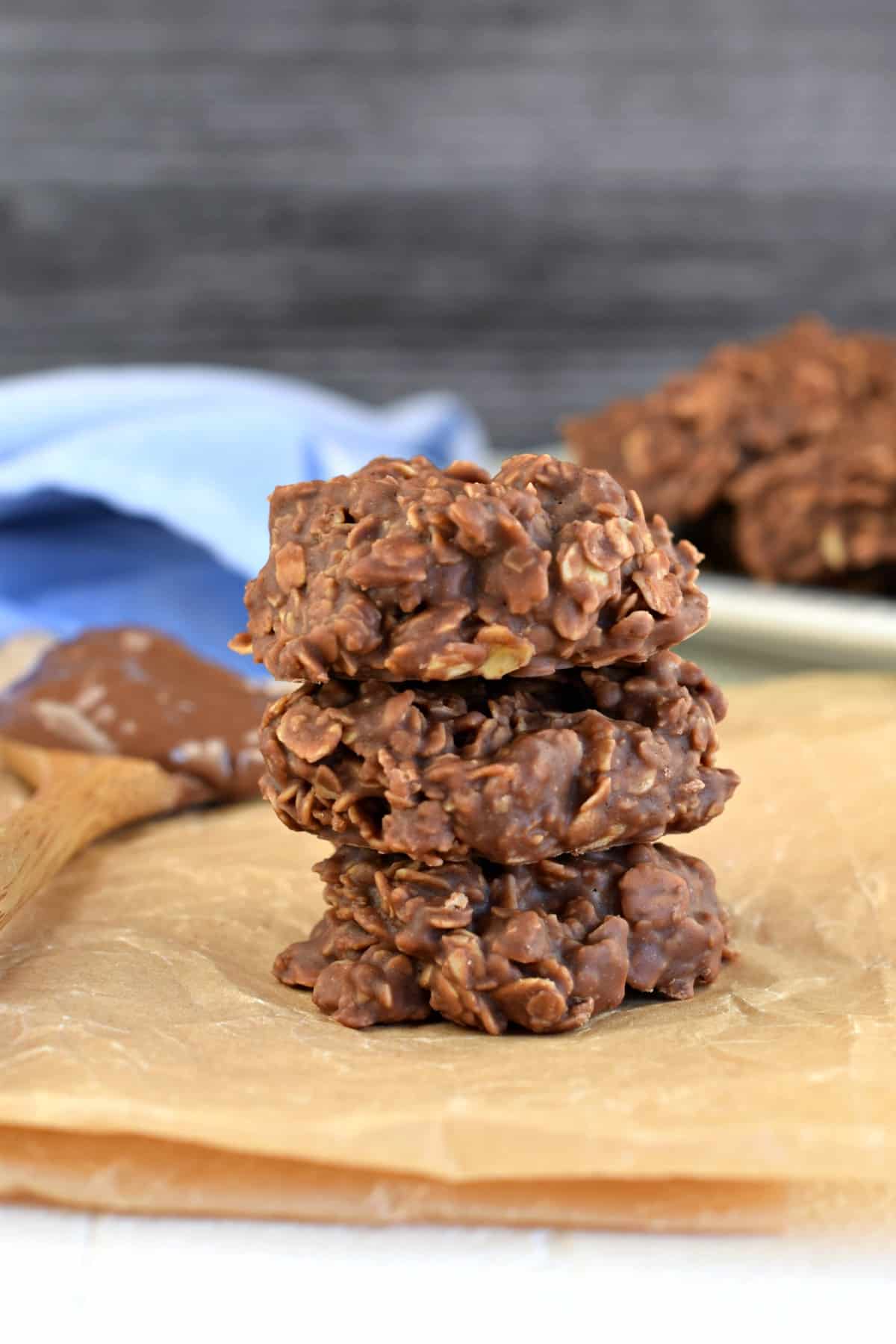 Easy No Bake Dessert
Yes, everyone loves a good fudgy no bake cookie. So, I took it to the next level and added some Nutella.
I happen to like Nutella and peanut butter together!
When I pulled one out of the fridge to taste, I was blown away. The combination of hazelnut and peanut butter in these no bakes is incredible. And the chocolate's not too shabby either.
Biscoff No Bake Cookies are a favorite treat in my household. I especially like making them in the summer when the last thing I want to do is heat up my kitchen even more by turning on the oven.
If you have kids at home who love to bake with you, no-bake cookies are a great place to start. There's no oven to worry about and kids love everything about the taste of Nutella Cookies!
Enjoy these cold straight out of the fridge and you'll be in cool Nutella heaven!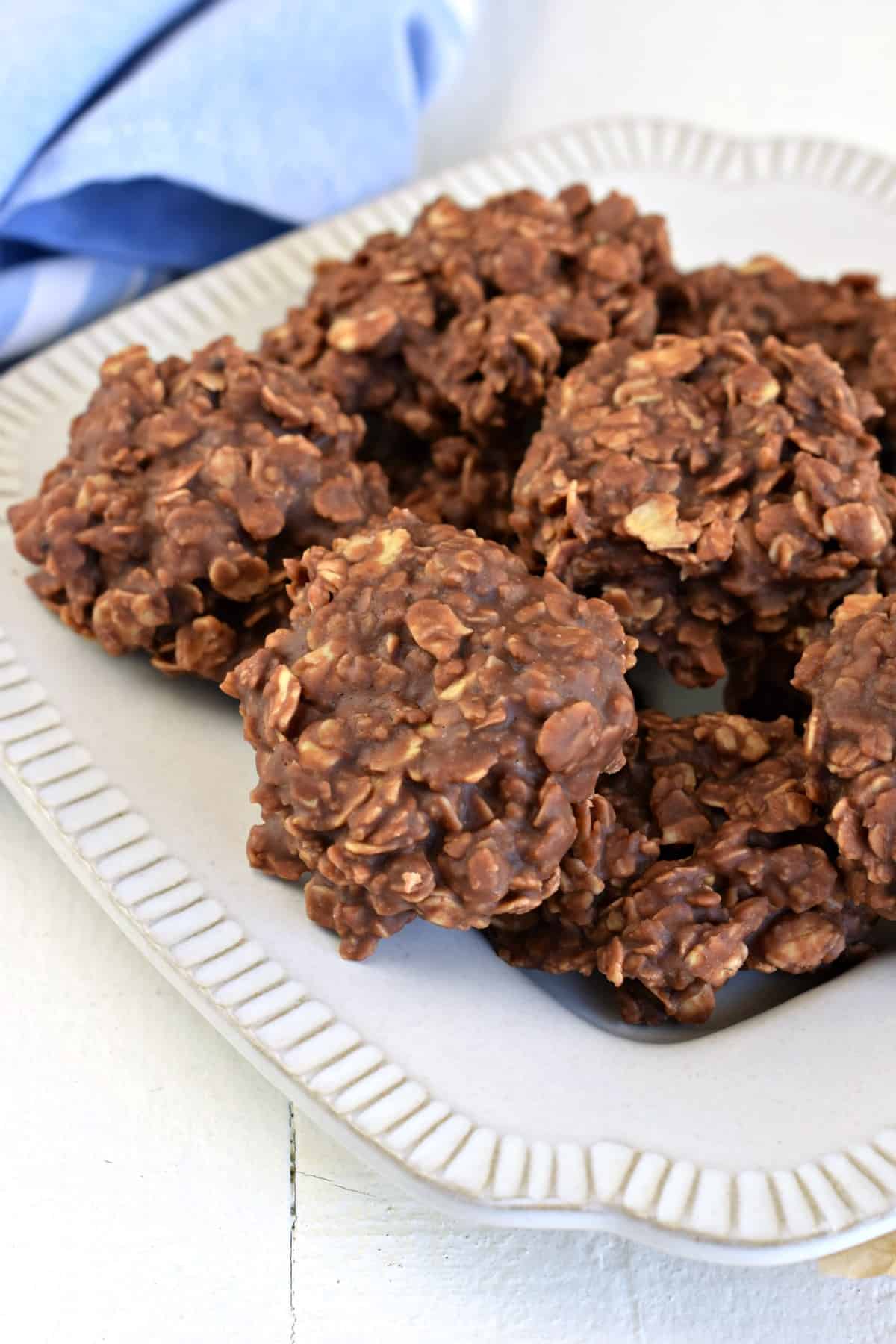 How to Make No Bake Nutella Cookies
STEP 1. Over medium heat, melt together the butter with the cocoa powder and sugar. Boil one minute.
STEP 2. Remove from heat. Stir in vanilla extract, salt, peanut butter, Nutella and oats. Stir until combined.
STEP 3. Drop by teaspoon on wax paper and cool. Refrigerate until firm (about 1 hour). Eat!
How to Store No Bake Cookies
Once your no bake cookies have set, transfer them to a plastic container with a lid.
Keep Nutella Cookies in the fridge until it's time to eat them.
We love to eat these with a cold glass of milk!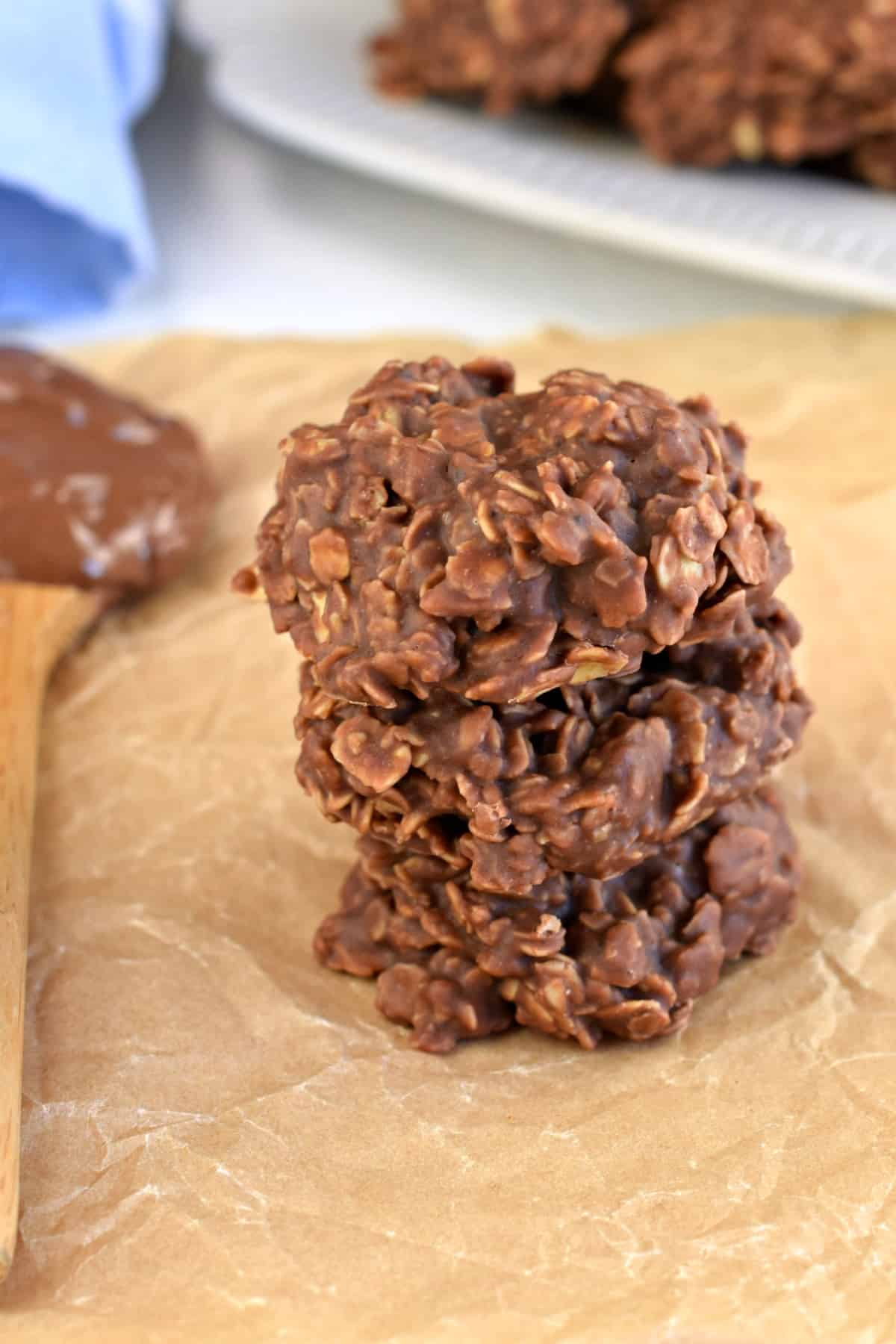 Tips & Tricks
Butter: I always use unsalted butter in my baking and cooking so that I can control the sodium in recipes.
Clean up: For easy clean up, line a cookie sheet with wax paper or parchment paper for chilling the cookies. After removing them from the wax paper to store or serve, just slide the paper off the cookie sheet. No pan to scrub!
Milk for Nutella Cookies: The kind of milk you use in this recipe doesn't matter too much here. Whole and skim milk will both work, and you're welcome to sub your favorite plain unsweetened non-dairy milk if you like as well.
Serve cold: Don't forget to eat these COLD! The cold temperature really makes the Nutella flavor stand up and I enjoy the fudgey texture most when these are straight out of the fridge.
What kind of peanut Butter to use
I prefer to use a shelf-stable peanut butter (think Jiff) for making no-bake cookies. This ensures the cookies set up to the right texture without being too gooey.
You can use natural peanut butter (the kind you stir) if you prefer but the cookies may be softer.
One thing I love most about this no bake recipe is that the cookies firm up just enough to hold together but not so much that they're hard.
The peanut butter and butter are important for achieving the fudgy chewy texture.
These will keep for about 1 week in the fridge and maintain their great taste and texture.
Good luck not eat them all up long before then, though! I can't remember a time where my family and I haven't eaten the whole batch of no bake cookies within a few days.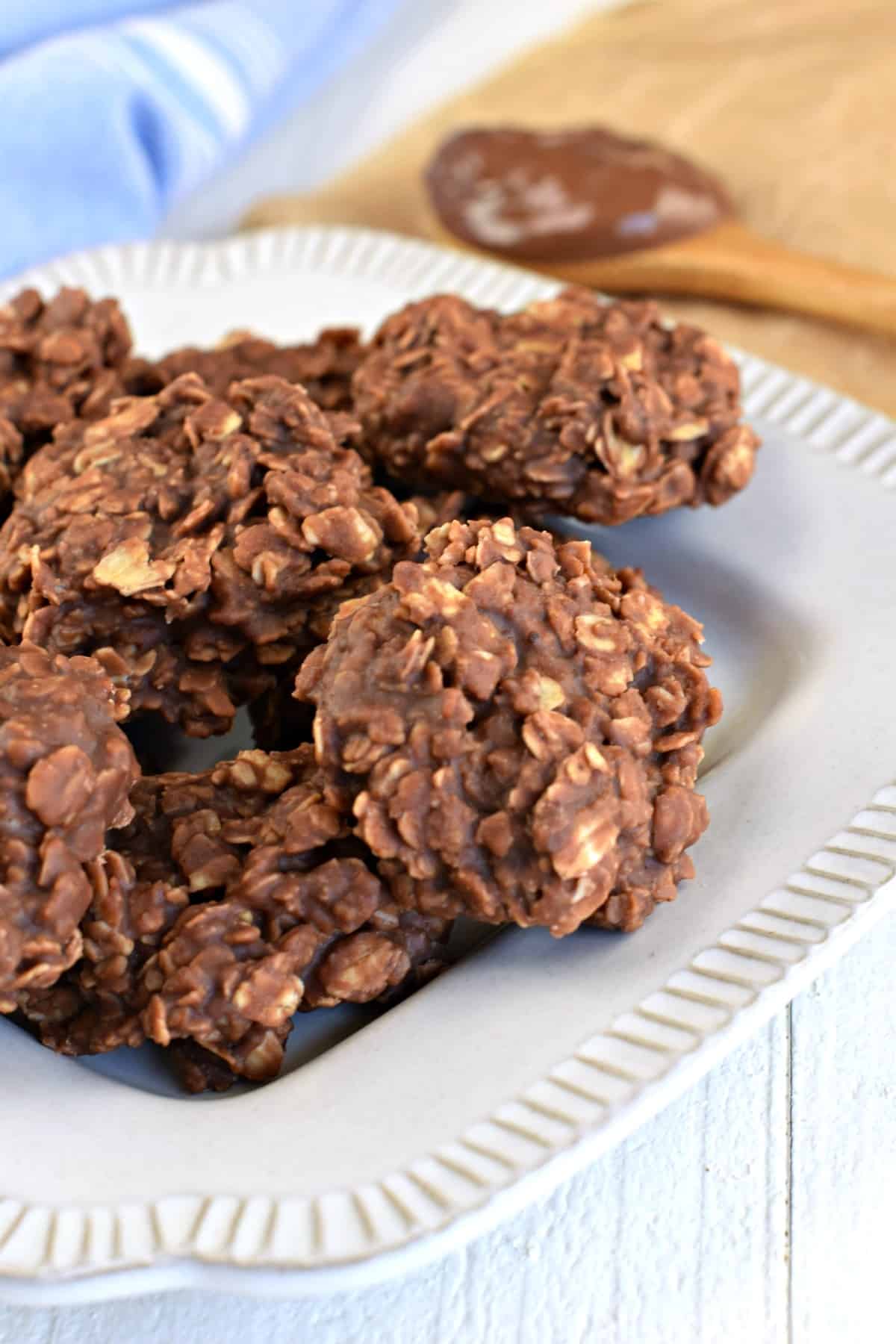 Can you substitute rolled oats for quick oats
I do not recommend substituting other kinds of oats for the quick oats in this recipe.
Rolled oats are cut less finely than quick oats so the texture of the cookie would be chunkier and grainier.
Sweet and nutty Nutella Cookies are delicious straight out of the fridge. Serve them with a glass of milk and you have an easy kid-friendly dessert everyone will rave about.