Nutty Caramel Snack Mix is a delicious combination of cereal, almonds and pecans all covered in a homemade caramel sauce. Baked to perfection, this crunchy, sweet and salty mix is perfect for family and friends, lunches and snacks!
***This post is sponsored by Fisher Nuts. I am excited to be a partner in creating delicious recipes, all opinions are 100% my own***
Be sure to sign up for my email…new recipes in your inbox!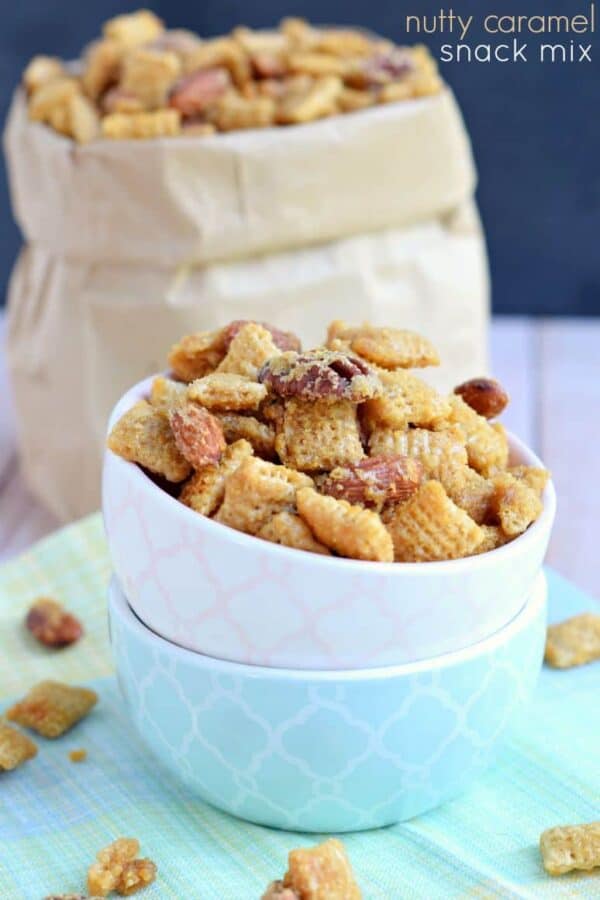 I had a craving the other day for Caramel Corn. I love the stuff, especially when it's homemade. Unfortunately, I had no popcorn in my pantry.
As I stumbled through the darkness (aka the back of my pantry) I came across a new box of rice squares cereal. I must have envisioned myself making some puppy chow at one point, but never got around to it!
As I grabbed the rice cereal and went about making the caramel mixture to coat it, my mind floated back to childhood. Specifically those red and white boxes of Cracker Jacks. And how I used to LOVE LOVE LOVE when mine had a tattoo prize inside. Which is ironic, because if you know me, you know I am not one to put a tattoo on my body. Not because I'm against them, but because I hate pain, haha!!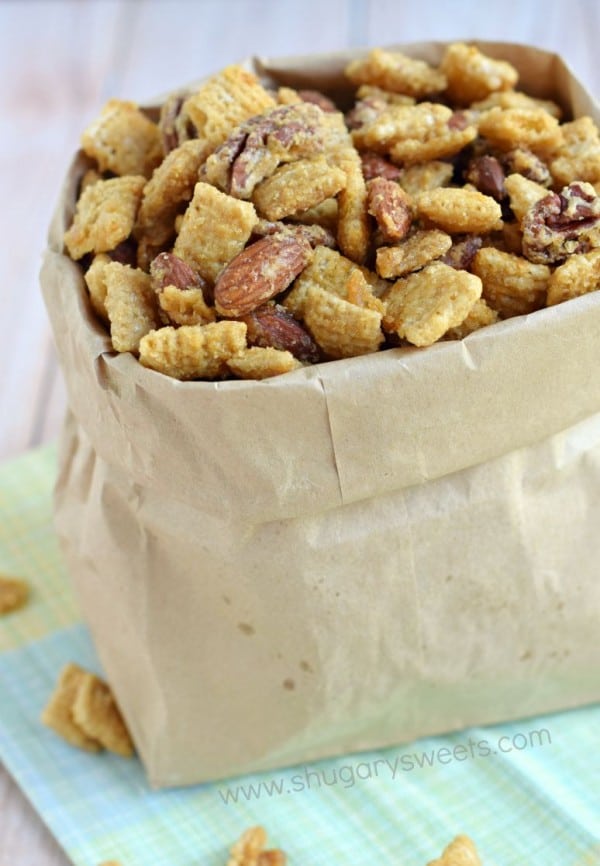 Anyway, while I was thinking about that snack, I decided to toss in some nuts to today's snack mix. I mean, it's such a great combo…the crunchy caramel cereal with some caramel coated nuts.
Fortunately, I had a bag of Fisher Pecan Halves and a bag of Fisher Whole Almonds in my pantry (in the front, not the back, in case you were curious)! I knew this was going to be a great decision. I love candied pecans, and basically that's what these are too!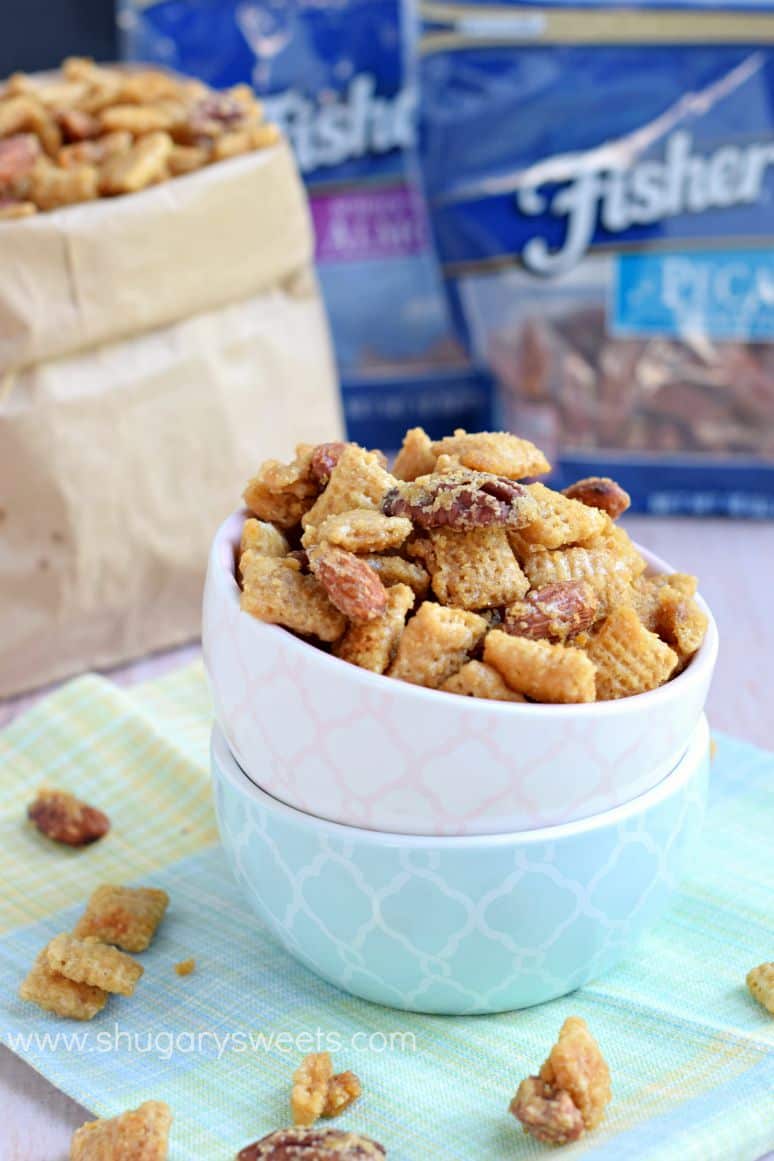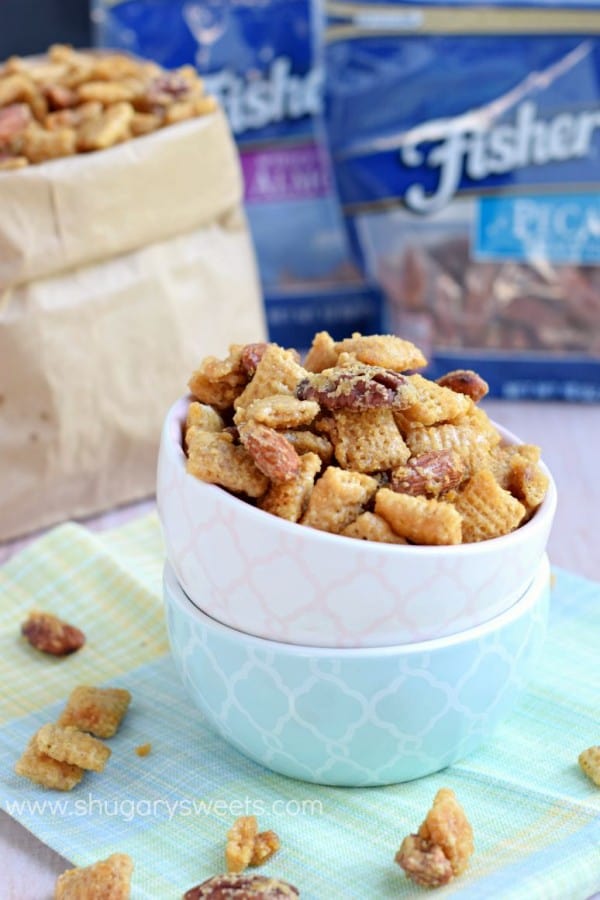 A few notes about making this Nutty Caramel Snack Mix:
Use a medium sized saucepan to bring the caramel to a boil. Boil for one full minute, then remove from heat.
Quickly whisk in the baking powder and vanilla extract. The mixture will become frothy! Pour this over your cereal and nuts in a very large bowl.
I like to use my broiler pans to bake this snack mix. They are deeper than a cookie sheet (however, a cookie sheet does work too, just have to be more cautious when stirring). I line my pan with foil to make easy clean up. You can also use disposable foil pans if that works best for you! Just make sure you try to have a single layer of snack mix on your pans (it cooks better this way).
You're going to cook this over low heat (250 degree F) for an hour. Every 15 minutes, remove from the oven and stir (I use a pancake turner and just flip the snack mix, allowing the caramel from the pan to go back over the snack mix).
Once this is done cooking, dump it onto a large piece of parchment paper on the counter to cool completely. I urge you to not take a bite immediately…that caramel can be HOT! Once this has cooled completely, it will also become crunchy. NOW you can eat it.
I store mine in a large airtight container, or a couple gallon sized Ziploc bags. If storing in the bags, squeeze the air out of the bag and the snack mix will stay fresh for a little over a week!! ENJOY.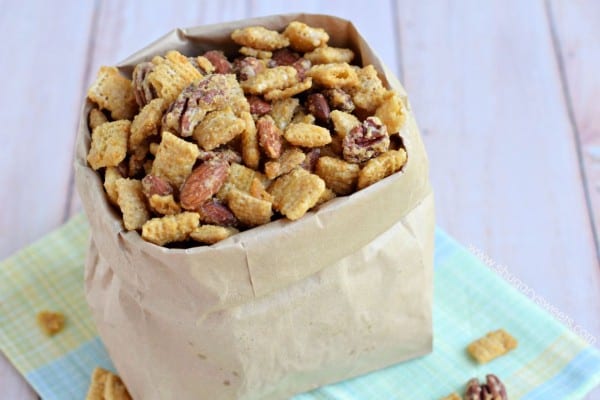 Connect with Fisher Nuts:
website | facebook | pinterest
Love today's Nutty Snack Mix? Be sure to give these sweet and salty treats a try: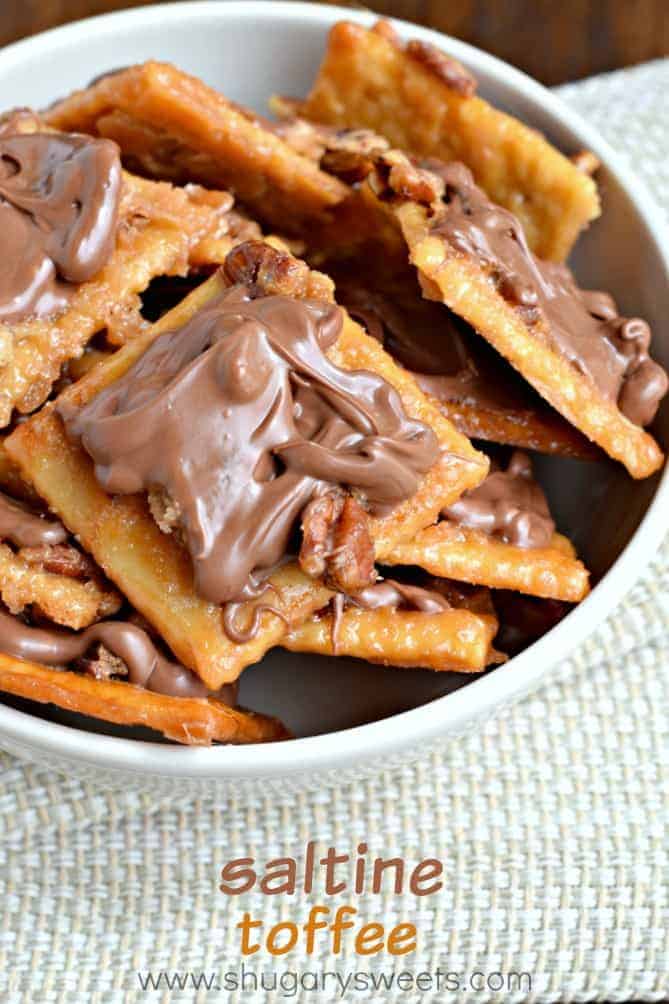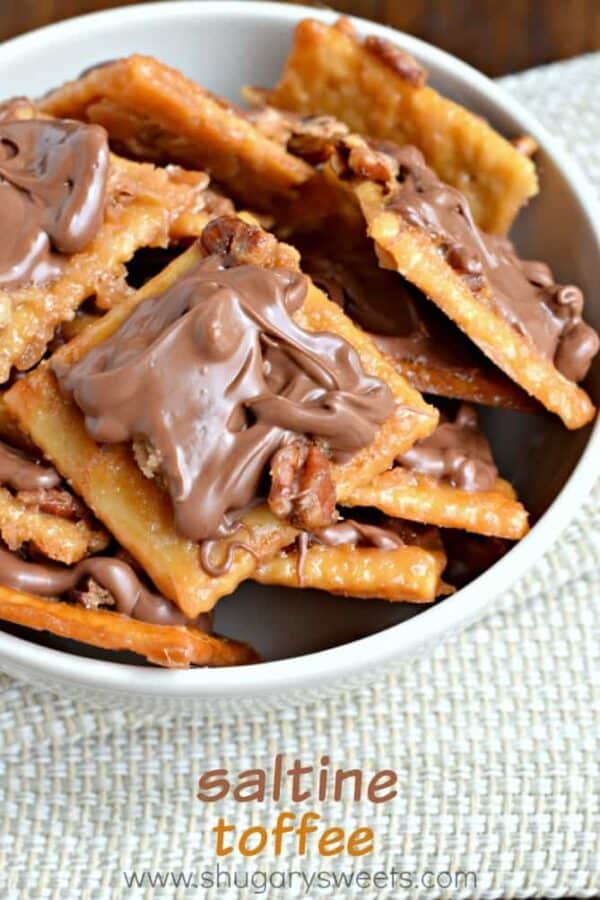 Saltine Toffee: use Fisher pecans to create the most delicious sweet and salty treat ever!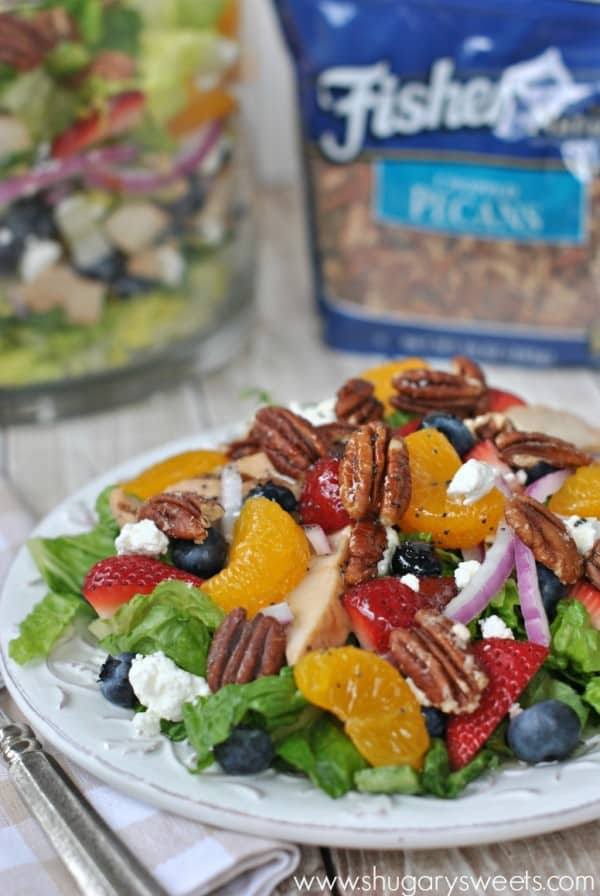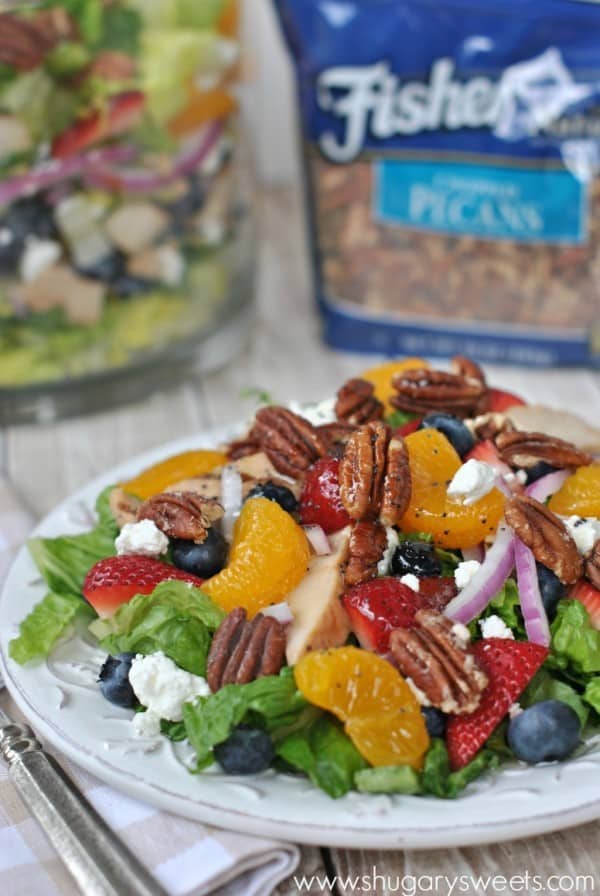 The sweet dressing and fruits are the perfect compliment to this Strawberry Pecan Salad.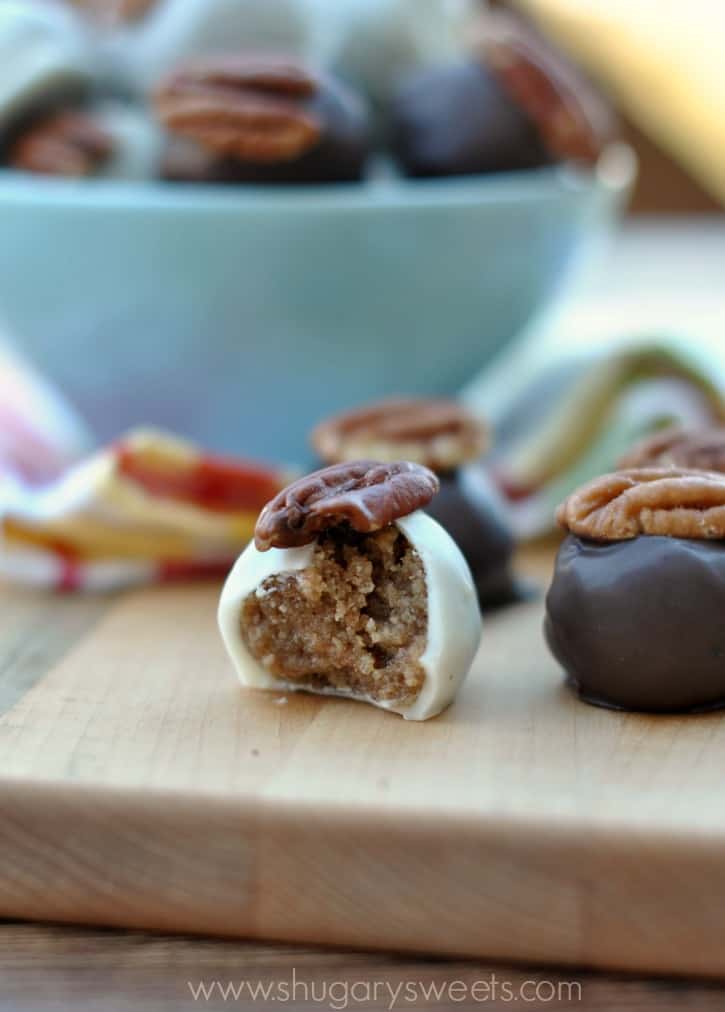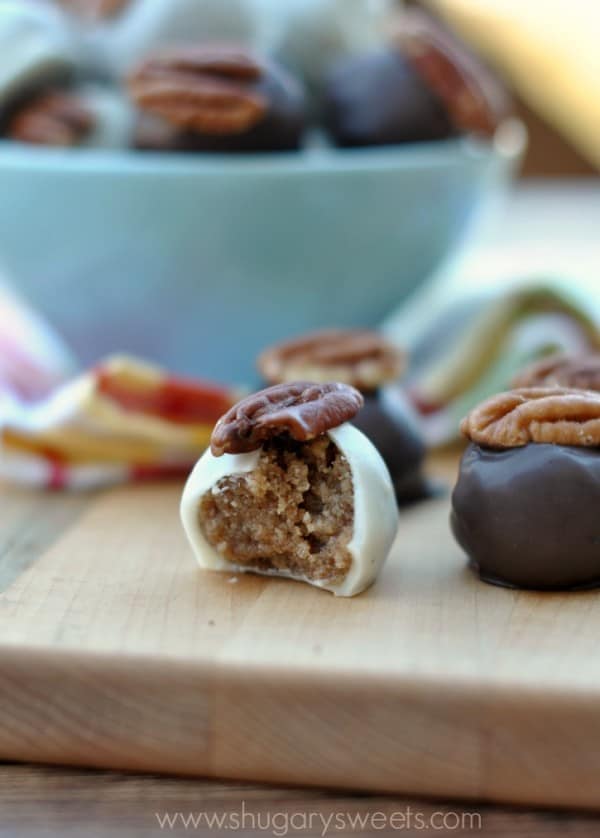 Pecan Pie Truffles: one of my all time favorite candies!
Love today's snack mix? Check out some of these awesome nutty recipes from my friends: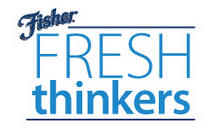 **This is a sponsored post on behalf of Fisher Nuts. I'm a part of the Fishers Fresh Thinkers. I was compensated for my time, however all opinions expressed are 100% my own!