Making homemade coffee creamer is a cinch! Especially when it comes to French Vanilla Coffee Creamer recipe. Only three ingredients, ready in minutes, and you can make it FAT FREE!
I'm no stranger to homemade coffee creamer recipes. If you want to try some new flavors, this Creme Brulee Coffee Creamer is rich and inviting. Another favorite is Chocolate Marshmallow Coffee Creamer. As delicious as it sounds!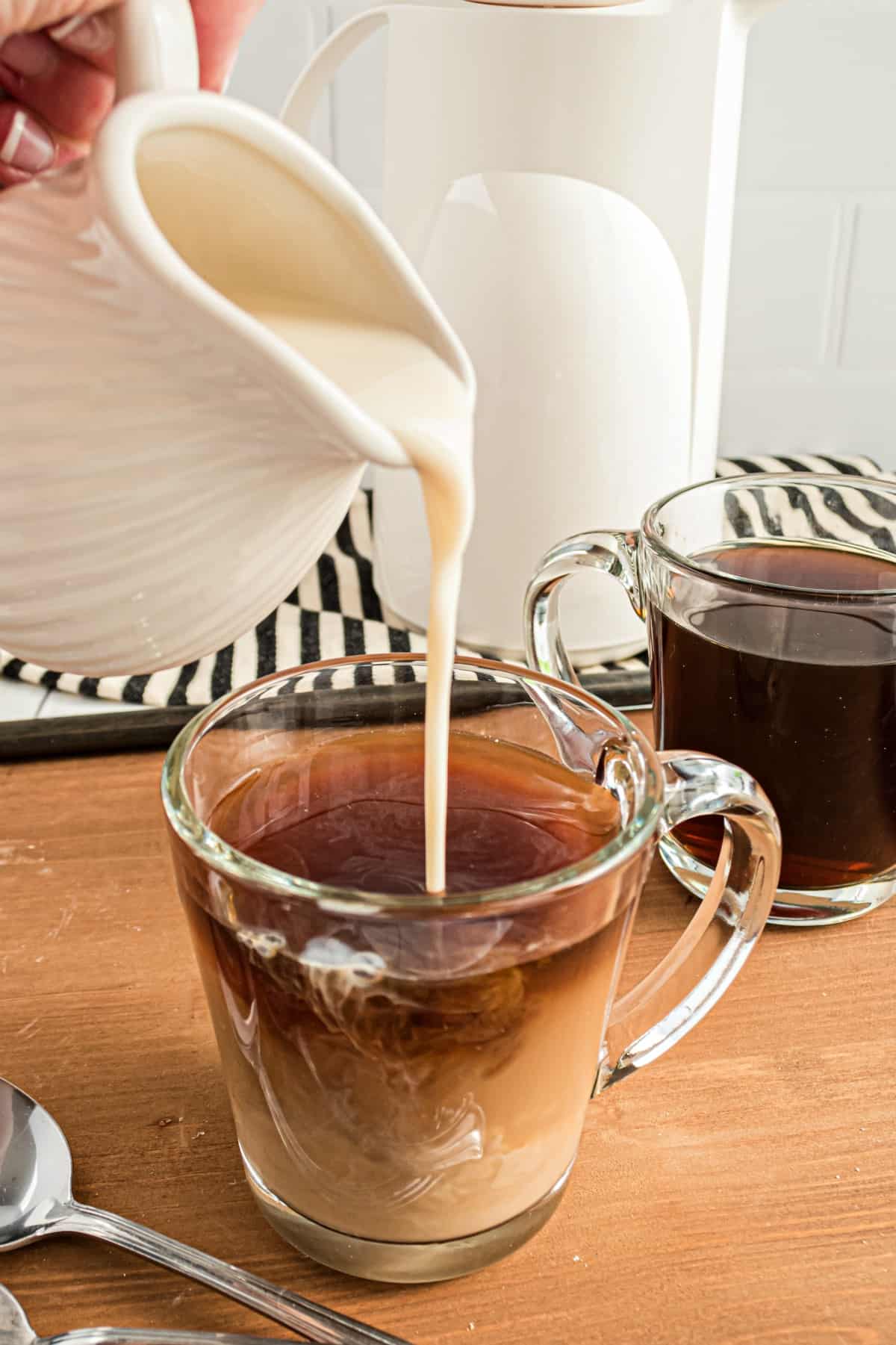 Why Make your Own Creamers
So you all know I'm completely addicted to coffee. But did you know I also have a coffee creamer addiction?
No joke. I'm the one that heads to the grocery store for milk and coffee creamer. We run out of creamer as often as we run out of milk!
And I'm not picky when it comes to my creamer. I'll buy whatever is on sale. I'll buy any flavor (at least once)!
But, while I may have three different flavors creamer on hand at any one time, French Vanilla coffee creamer is always in my fridge.
It's my "stand by" creamer. It goes with all flavors of coffee. It satisfies that crazy sweet tooth of mine. It's the jelly to my peanut butter. Too far?
Anyways, last year I shared my favorite homemade Pumpkin Spice Coffee Creamer. And it occurred to me, why haven't I shared the easiest flavor, French Vanilla?
Ingredient Notes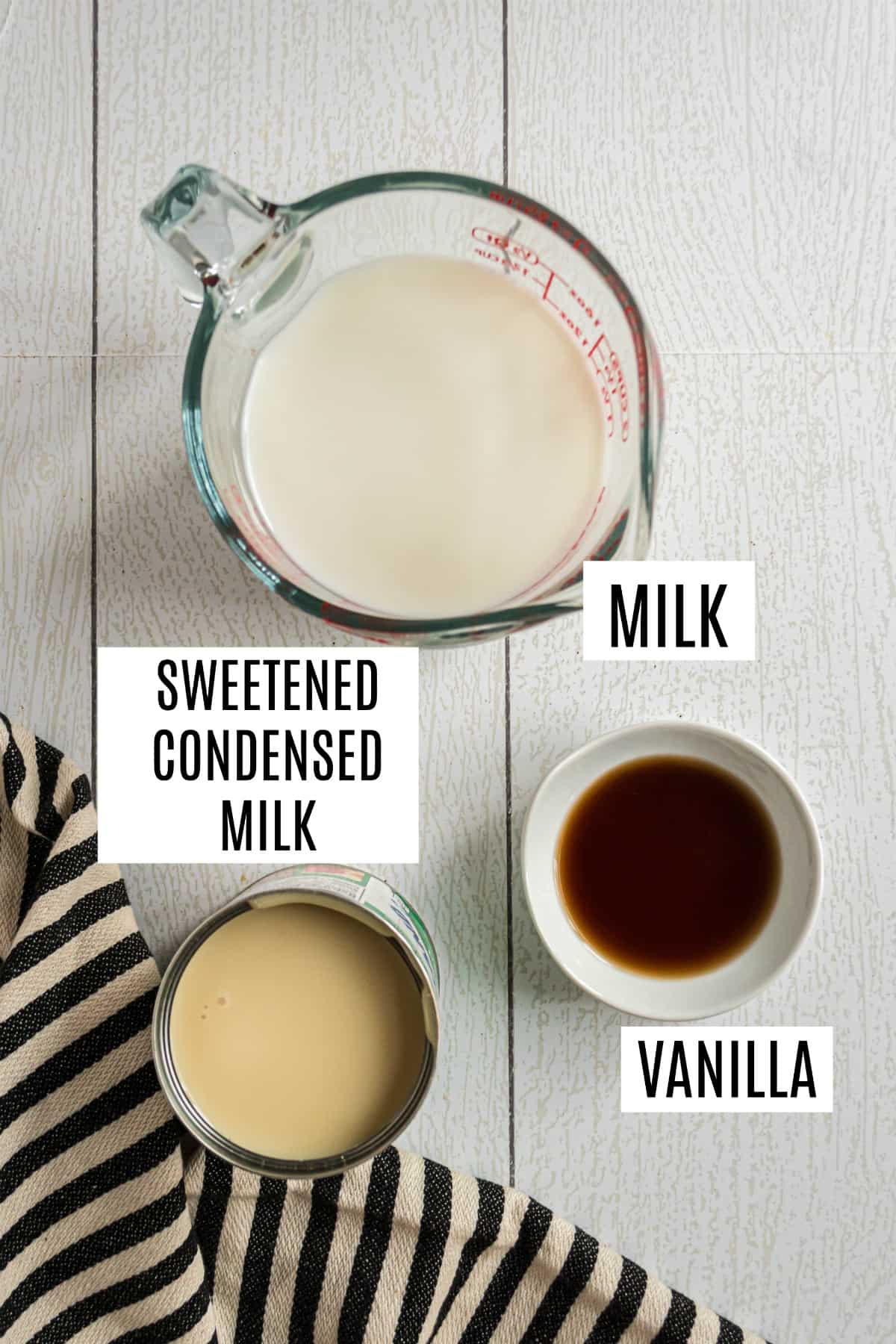 Sweetened Condensed Milk– you can use any variety, including fat free!
Milk- use what you love. Keep it fat free and use skim milk, make it creamier and use whole milk or heavy whipping cream!
Vanilla Extract– adds the right amount of rich, vanilla flavor to the creamer!
By using fat free sweetened condensed milk with fat free milk…you got it, you now have Fat Free French Vanilla Coffee Creamer.
Tips and Tricks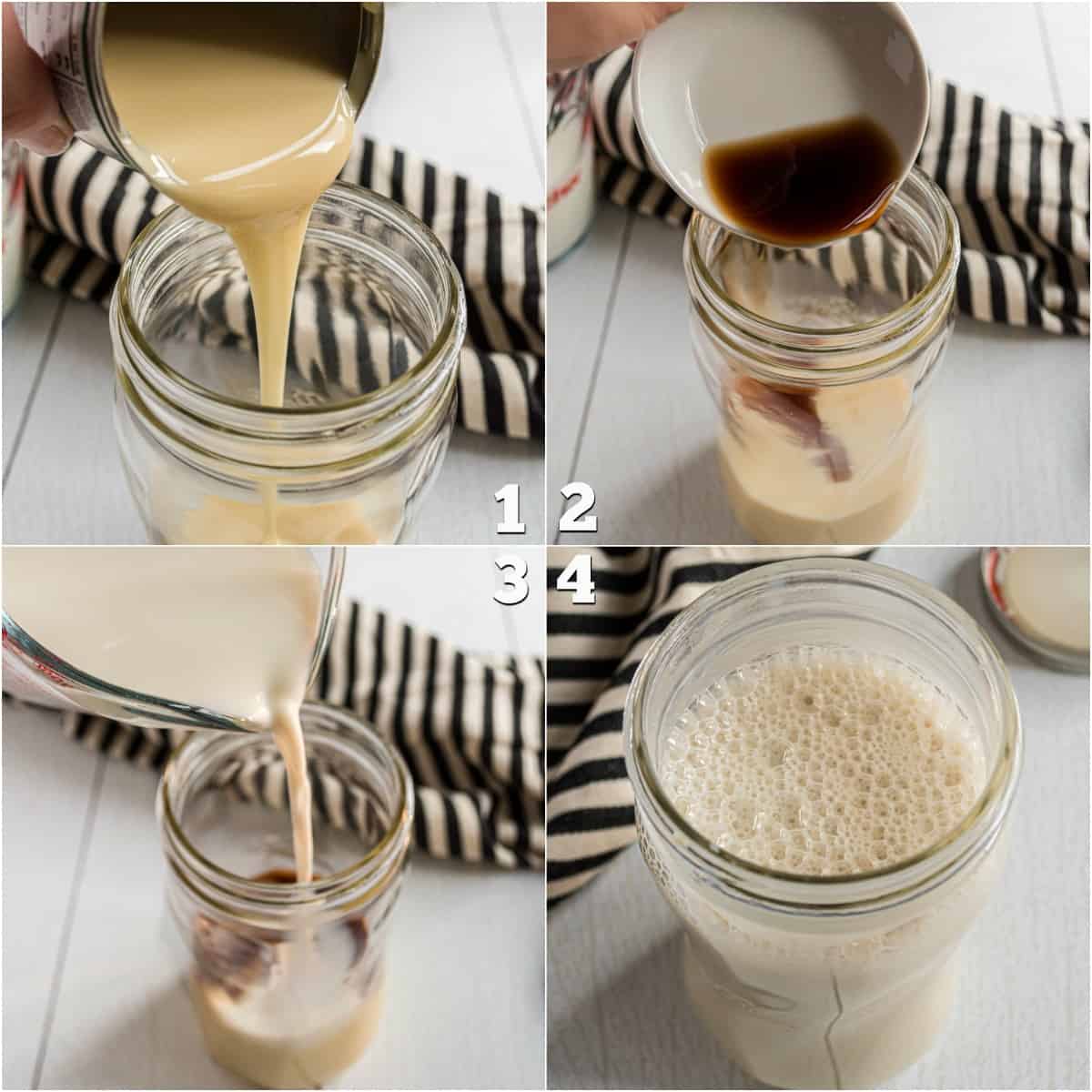 Combine all 3 ingredients in large mason jar. Shake vigourously. Refrigerate until ready to use.
I like to store mine in quart size mason jars. Perfect for keeping in the fridge. You do need to stir or shake this creamer before each use, as the sugary milk sinks to the bottom (which makes a mason jar all that more useful)!
I found some cute chalkboard label stickers at Target and use them on my jars. If company comes over, pouring into a cute pitchers is simple!
This also makes a great gift idea for that coffee addict friend or hostess. Maybe with a cute mug and specialty bag of coffee (do you need my address??).
Recipe FAQs
What is the difference between vanilla and french vanilla?
Typically it refers to ice cream, and the custard like finish. You can add a touch of Hazelnut syrup to this french vanilla creamer recipe for that rich flavor.
How long does coffee creamer last in the refrigerator?
Typically I would recommend using within 7 days.
Why did my homemade creamer separate in the jar?
This happens as the sugars begin to settle. No worries, just shake it up before using in your coffee!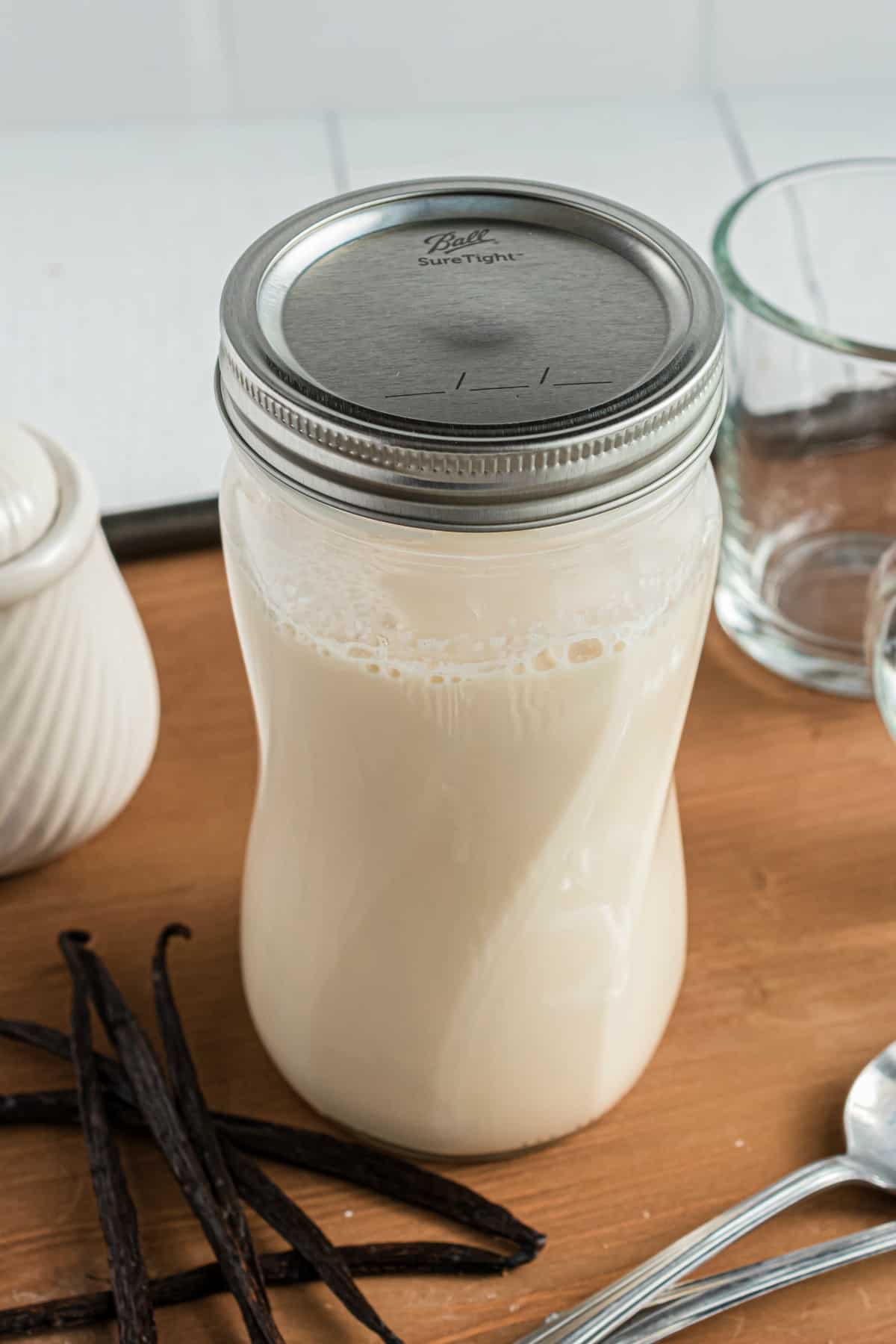 More Coffee Inspired Recipes