These Buckeye Brownies are amazing! Rich chocolate brownies topped with a homemade peanut butter filling and chocolate ganache.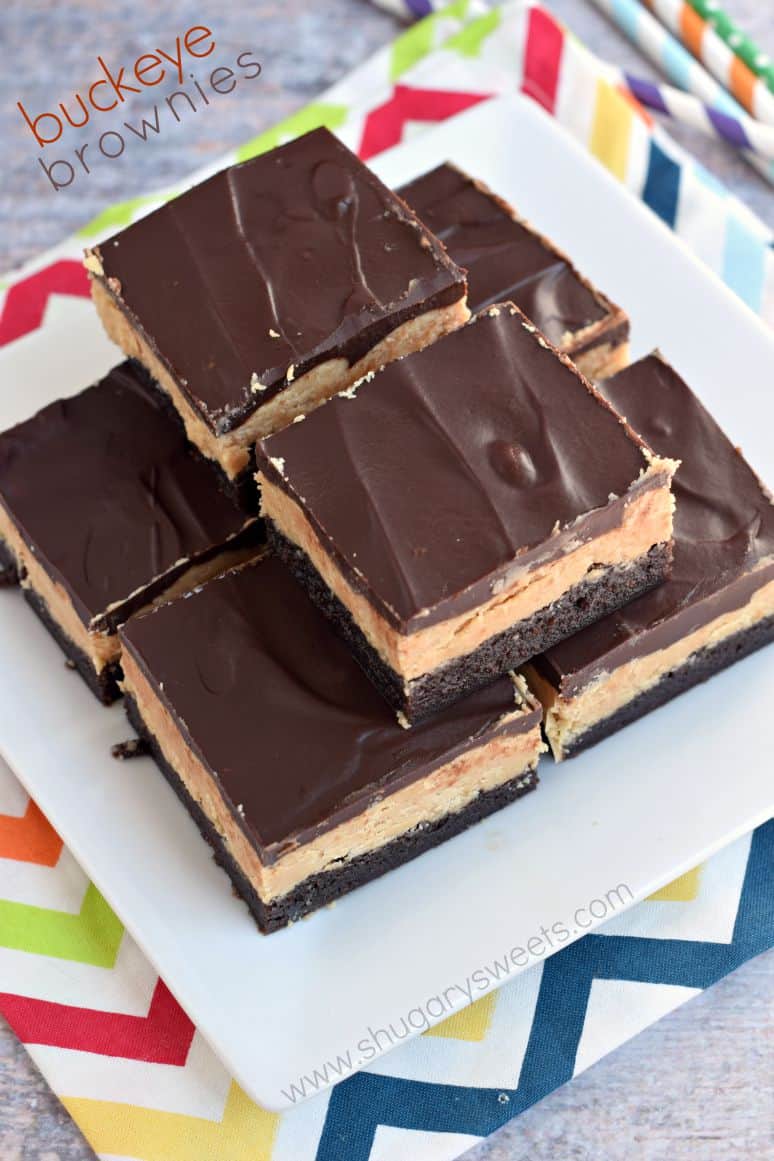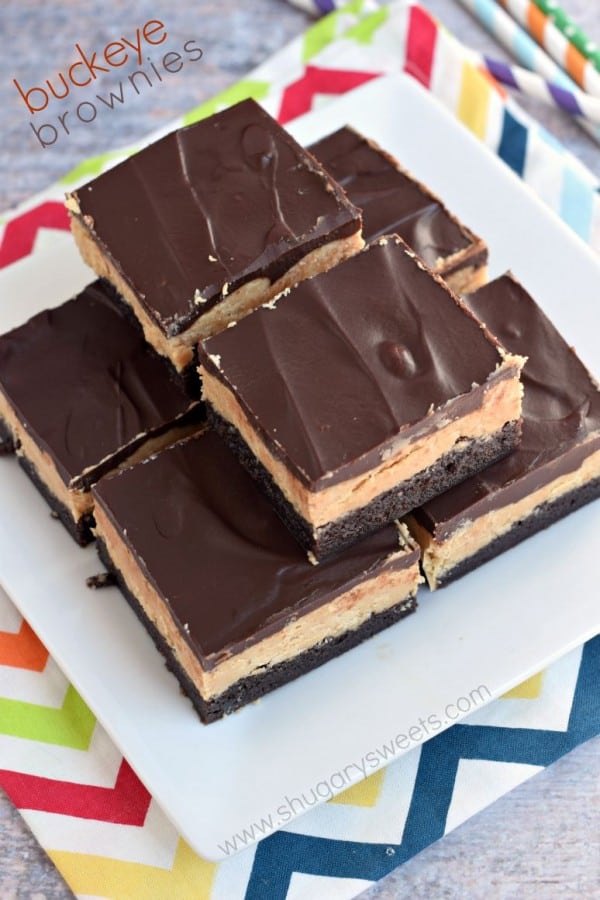 Click HERE to save recipe to Pinterest
It's funny how you can view circumstances quite differently than other people. Or even different than you imagined.
It's no secret that my son is off at Marine boot camp right now. We're finishing up week four of him being gone! And surprisingly, I'm doing better than I imagined (I'm hoping he can say the same, haha)!!
This year I have spent a lot of time "reflecting." Savoring those moments and memories that have brought my family to this point. This stage in life.
I thought sending my son off to boot camp would be unbearable. As much as people say it's like sending them to college, having not sent one to college, I can only imagine it's a little different. There is no way to talk to him. To visit him. To send him a quick text. It became apparent to me that life was going to be different when he handed me his cell phone and boarded the shuttle to the airport. My lifeline to him was in my hands. I had no way to keep in touch.
Even to the point of writing letters was out of my control. I couldn't write until he wrote first. I had no address, no idea what platoon he would be assigned.
But this is where I realized, I'm stronger than I thought. It's him, you guys. My son is the one who gives ME strength. My child who is living his dream. I'm reminded daily that THIS is the life he chose. He wasn't drafted. He CHOSE this path for himself. He knew what to expect. And it's that choice that has given me comfort for the past 3 1/2 weeks. My son is following the path he chose and he's succeeding!
I know there are many moms out there who have kids in boot camp right now. I know there are many moms struggling and missing their kids. I know this because there are many facebook support groups for us moms. But, if your child signed up for this path, take comfort in that decision. This is what we want for our children. To make decisions as adults and succeed in those choices. That is where I draw my comfort from.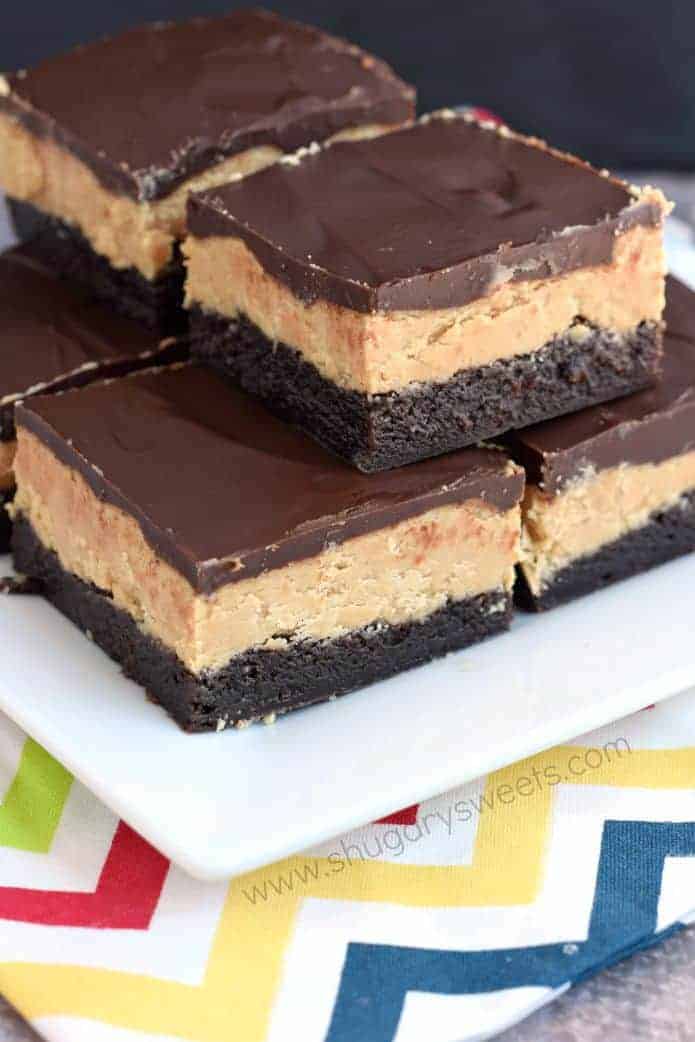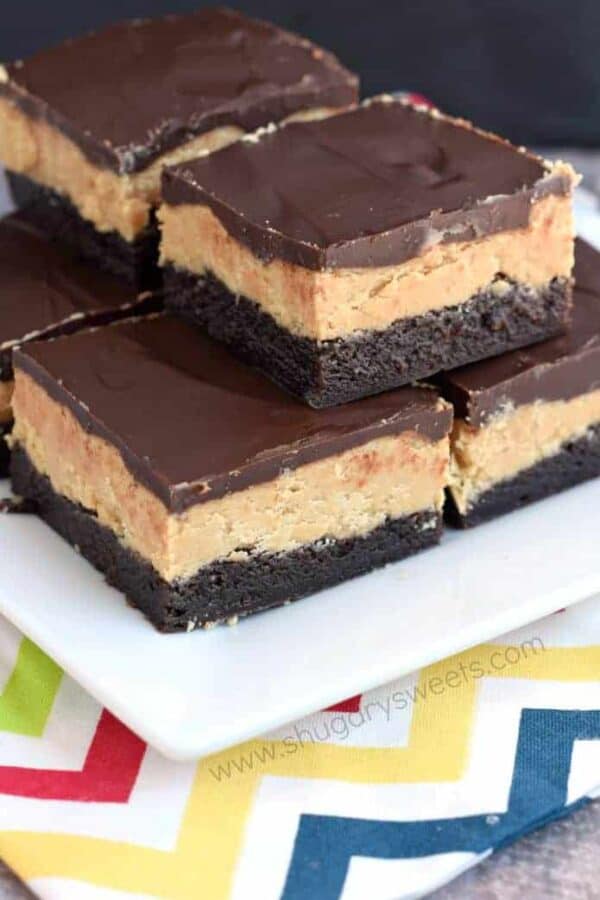 And brownies. They help too. Rich chocolate brownies topped with a homemade buckeye filling and covered with smooth chocolate ganache. Yep. That's a definite help in the comfort department!!
I know my son will come home begging for some treats…and this one is on the list of goodies to make for him! It's like a buckeye (you know what those are right??). But it's a brownie. #MINDBLOWN
Anyway, for those of you who are raising children, enjoy each day. Don't rush to get to the next phase (I know how eager we are to get to the potty training, or walking, or school aged phase). Take each day as a gift. And live it.
What is a Buckeye?
Imagine making your own Reese's peanut butter cup recipe. Smooth and creamy peanut butter dipped in rich chocolate.
A buckeye brownie is that same flavor on top of a fudgy chocolate brownie. Perfection.
How to make Buckeye Brownies
Start by making a batch of brownies in a 13×9 baking dish. You can use a boxed mix or try your hand at homemade. For today's recipe, a quick batch of boxed brownies is the way I chose to go.
Make sure you line your baking dish with parchment paper before baking. This will allow you to easily lift them out of the pan and slice for serving.
While your brownies are baking, make your peanut butter filling. In a mixing bowl, combine melted butter, peanut butter, vanilla extract, and powdered sugar. Beat until combined into a soft "dough."
Remove brownies from oven and gently drop peanut butter mixture onto top of warm brownies. Use your finger tips to make sure the brownies are completely covered.
For the ganache, in a small microwave safe bowl, combine chocolate chips and heavy whipping cream. Heat for one minute and stir until smooth. Pour over peanut butter layer and spread evenly.
Cool completely by refrigerating brownies for 2 hours (or more). Cut into bars while chilled and enjoy!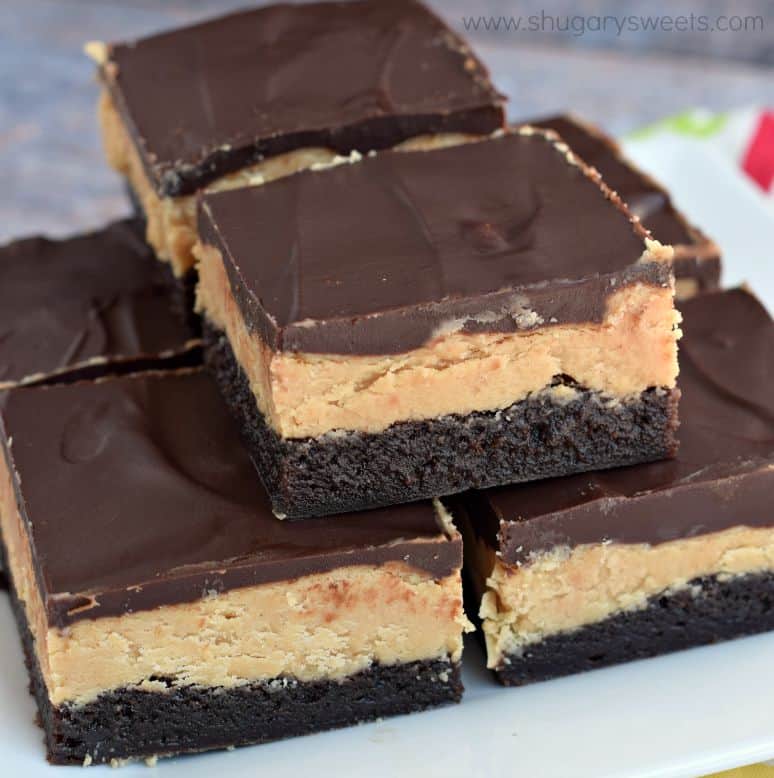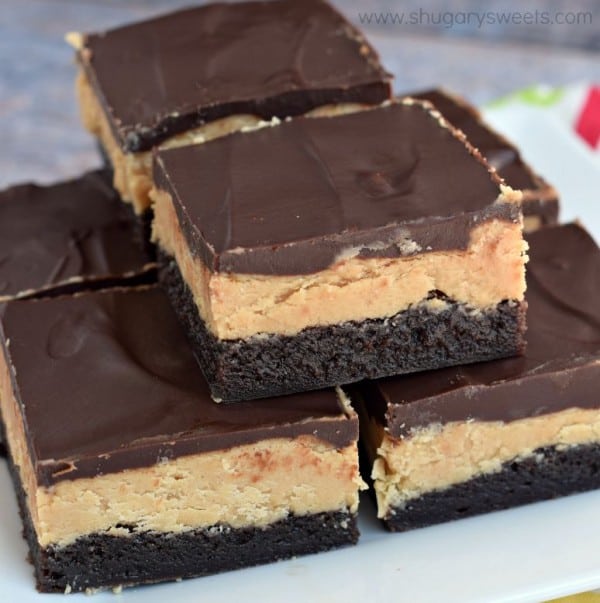 If you LOVE Buckeyes you will also love these Buckeye Bars. Much like the original, except there is no dunking each individual piece in chocolate. SO easy and delicious.
If you love peanut butter and chocolate, here are a few of my favorites: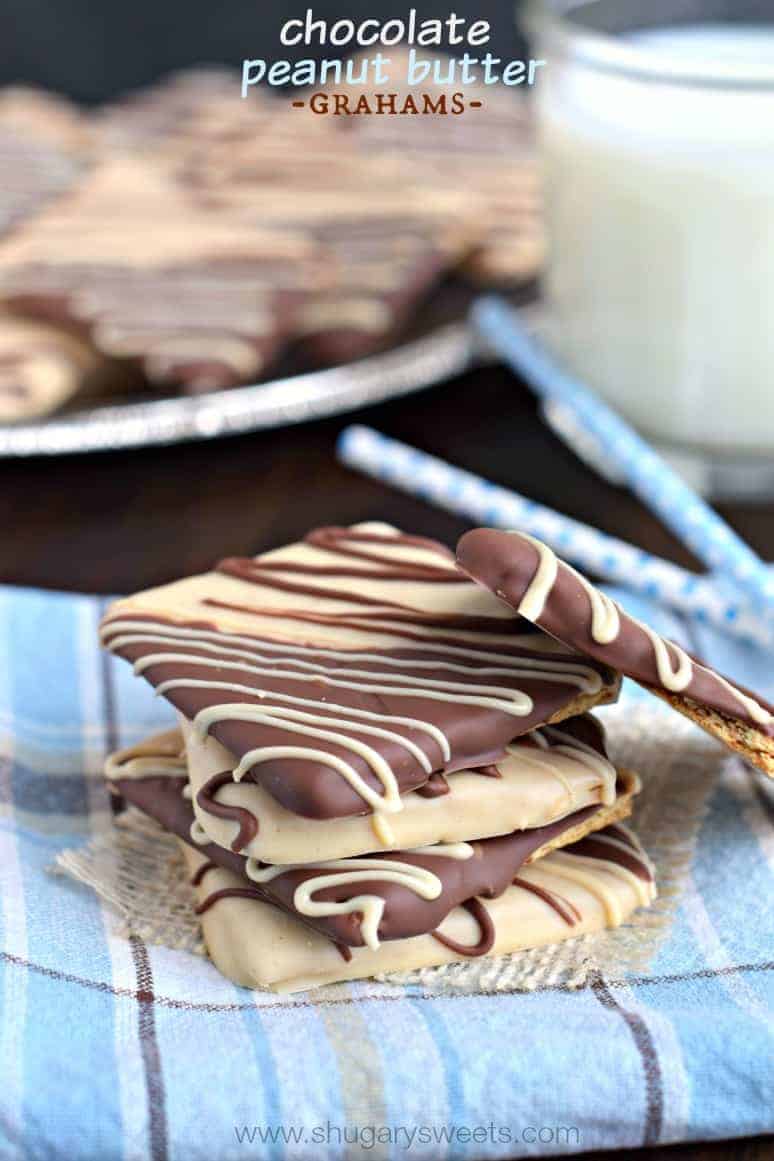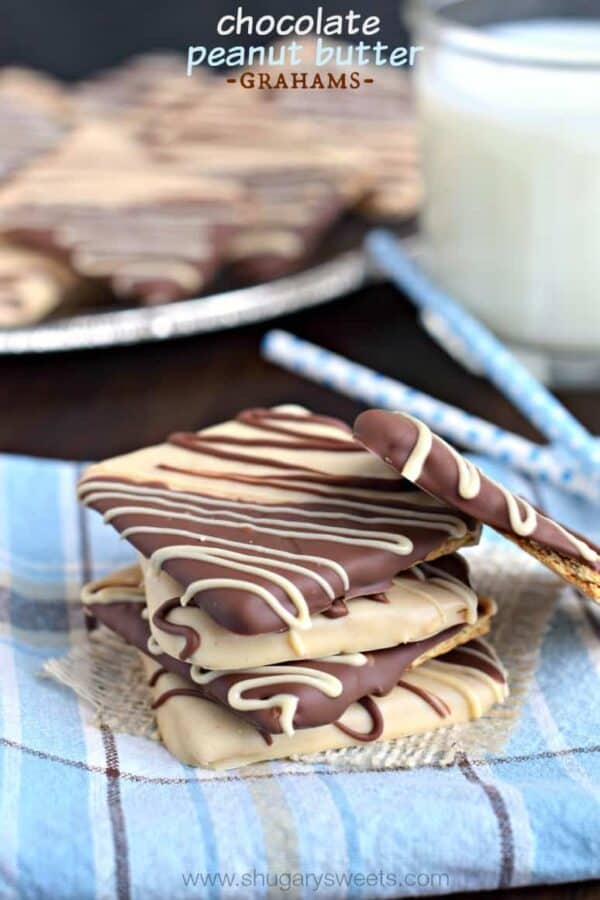 Chocolate Peanut Butter Grahams: these easy dipped grahams are a fun treat!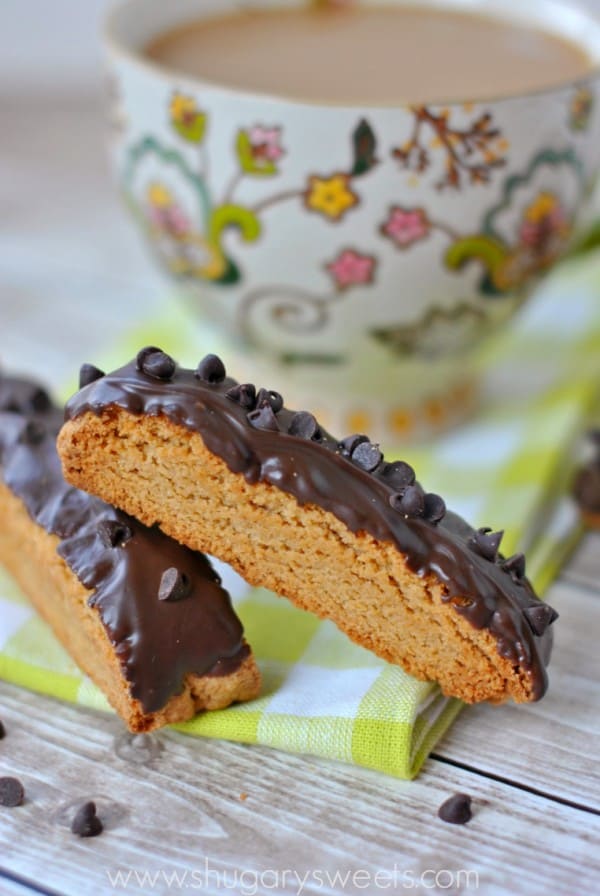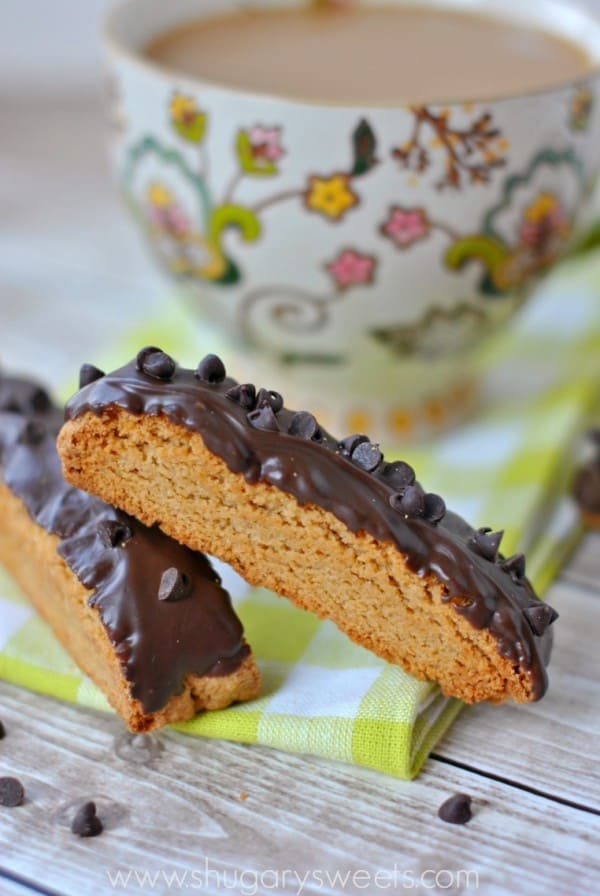 Chocolate Peanut Butter Biscotti: cookies for breakfast is always a win in my book!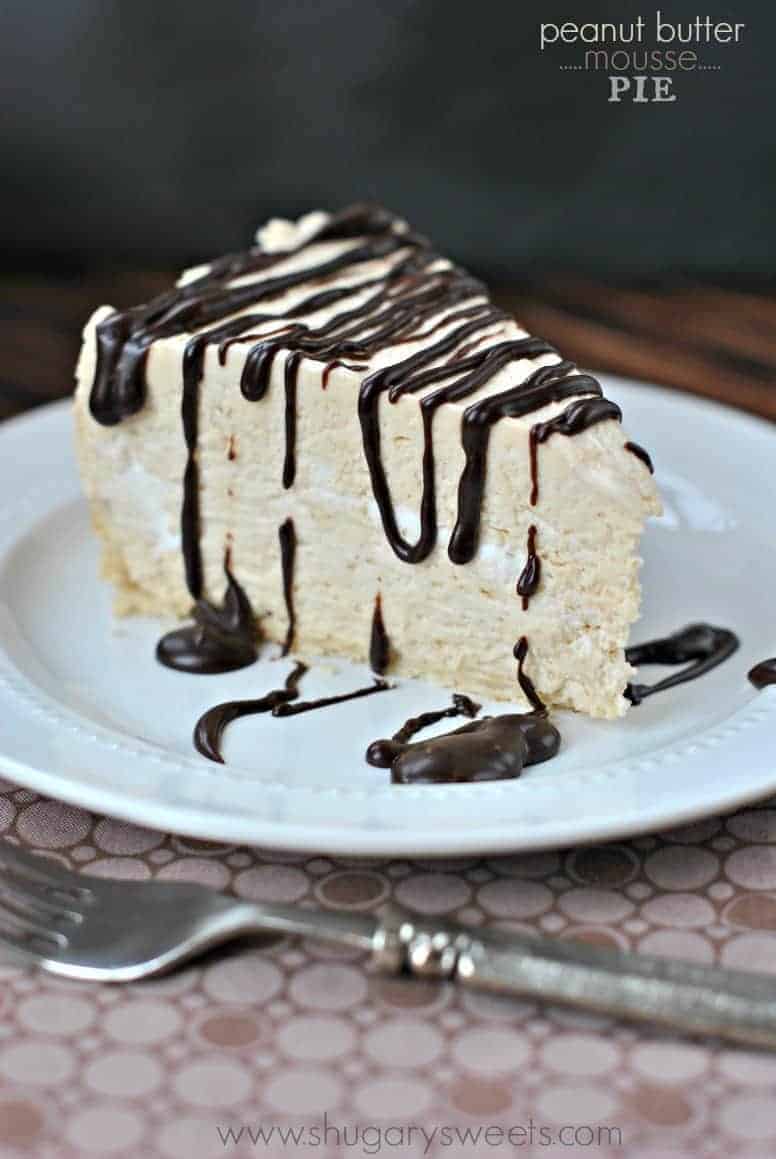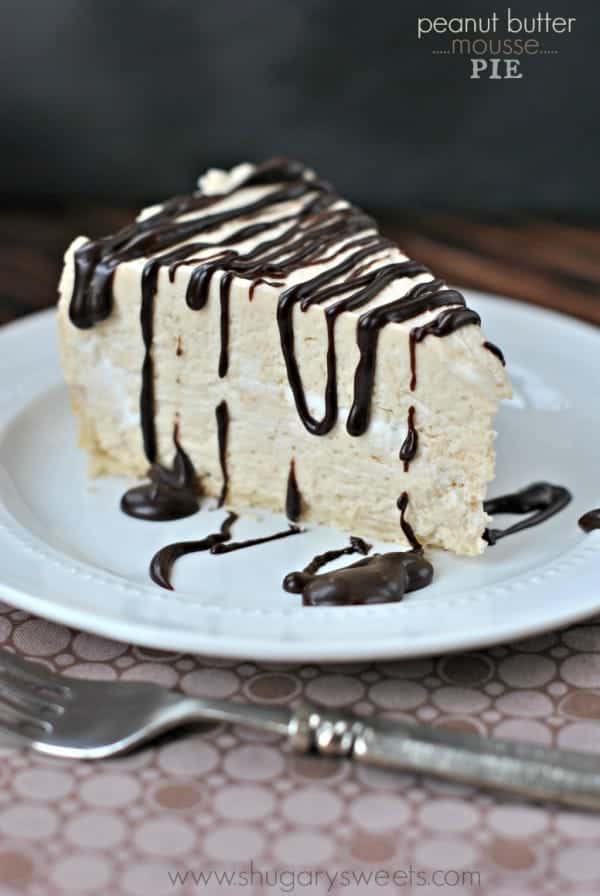 Peanut Butter Mousse Pie: one of my favorite peanut butter and chocolate desserts on the blog!
I created a fun little group on facebook and I'd love for you to join in! It's a place where you can share YOUR favorite recipes, ask questions, and see what's new with Shugary Sweets (so that you never miss a new recipe)! If you'd like to check it out, you can request to join HERE.
Connect with Shugary Sweets!
Facebook | Twitter | Pinterest | instagram
Recipe originally published on August 6, 2015