Dutch Apple Pie is just like a classic apple pie but served with a brown sugar crumb topping! Topped with vanilla ice cream or enjoyed solo, it's a comforting dessert everyone loves.
Try our delicious Apple Slab Pie for a delicious dessert for a crowd (freezer friendly too). Or give this Pecan Pie a try next!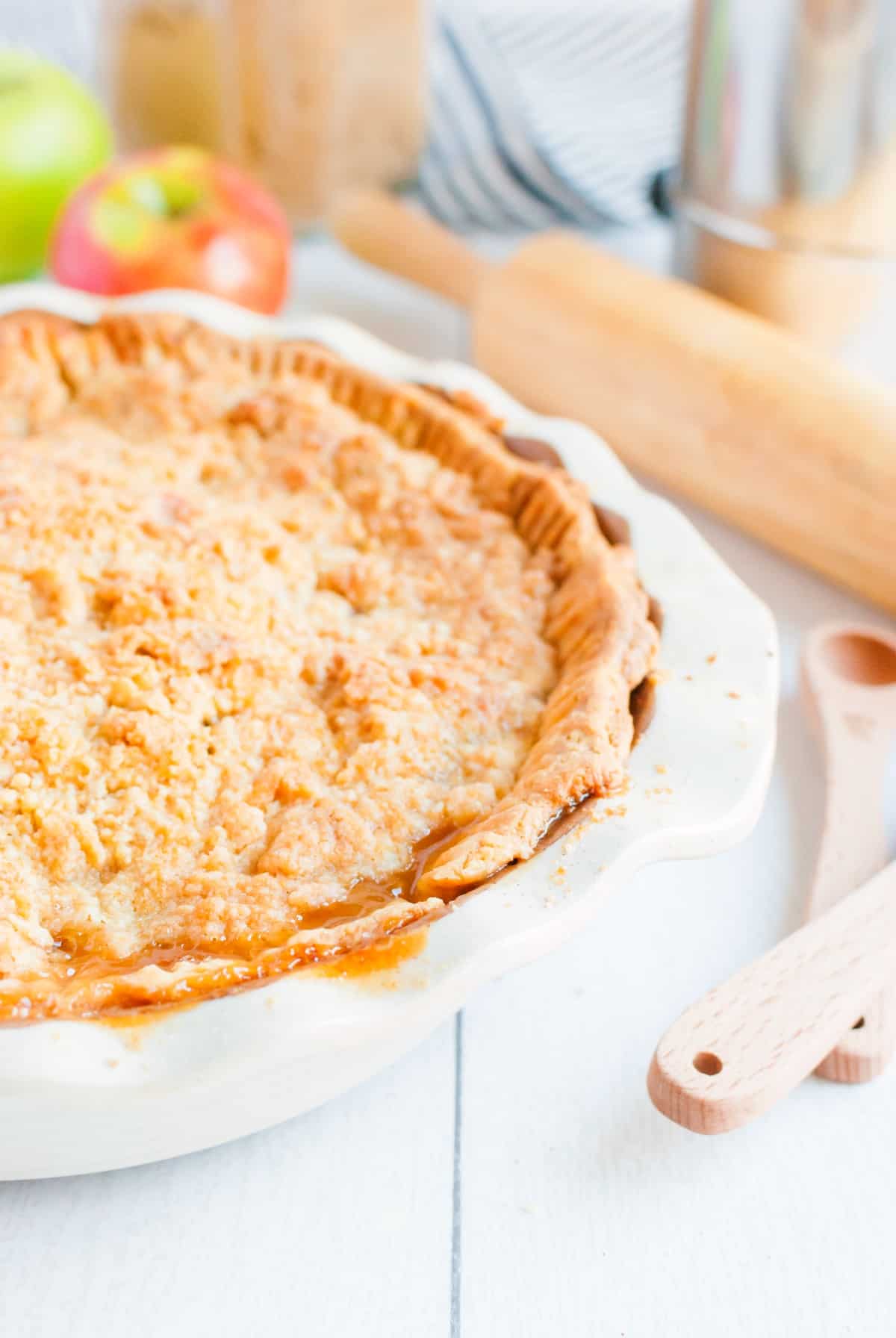 All American Pie
There's nothing like the smell of a homemade apple pie baking in your kitchen!
Dutch Apple Pie (sometimes referred to as French Apple Pie or Streusel Apple Pie) is different from a traditional apple pie in just one way: instead of covering the spiced apple filling with a layer of crust, you sprinkle it with a tantalizing brown sugar crumb.
Dutch Apple Pie is even easier than my classic apple pie recipe! With buttery cinnamon apples, a flaky pastry crust and the irresistible crumb topping, this pie received an enthusiastic two thumbs up from everyone who sampled it.
If you've never made apple pie from scratch before, this recipe is a great one to start with! It's easy enough for even the most green of bakers–and who would turn down a freshly baked apple pie?
My holiday tables are never complete without at least one apple pie, but you don't have to wait for Thanksgiving to give this recipe a try. You're going to love homemade Dutch Apple Pie from scratch!
HOLIDAY PIES: Pumpkin Pie | French Silk Pie | Lemon Meringue Pie
How to Make Apple Pie
I always say that a great pie starts with a good crust. For years, I've been making my apple pie with a store bought pie crust and swear by it!
Recently, I fell in love with this easy flaky pie crust recipe.
So, I decided to put it to good use and make a Dutch Apple Pie this weekend. Use a homemade crust or a refrigerated one, whichever you prefer.
Then, you need a delicious apple pie filling. Here's what I use in mine:
Apples
Granulated sugar
Brown sugar
Flour
Cinnamon
Nutmeg
Lemon juice
How to make apple pie filling:
Peel and slice the apples into even pieces, about 1/4 inch thick. Toss them in a large mixing bowl with the sugars, spices, flour and lemon juice.
Now it's time to make the topping!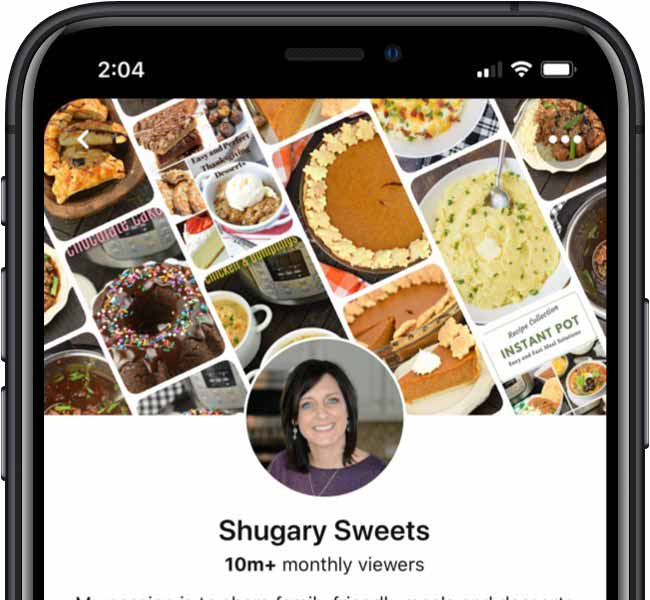 Dutch Apple Pie Topping
Here's what goes into the crumb topping:
Unsalted butter
Brown sugar
Granulated sugar
Flour
Mix all ingredients together in a bowl and set aside.
How to Make Apple Crumble Pie
To assemble the Dutch Apple Pie:
STEP 1. Place the pie crust into a deep dish pie plate.
STEP 2. Spoon the filling over the pie crust, distributing evenly.
STEP 3. Sprinkle the crumble topping across the filling.
STEP 4. Cover the edges of the crust with foil and bake for 45 minutes. Remove the foil and bake for another 25 minutes or until the crust is golden brown and the filling is bubbly.
Let cool and enjoy!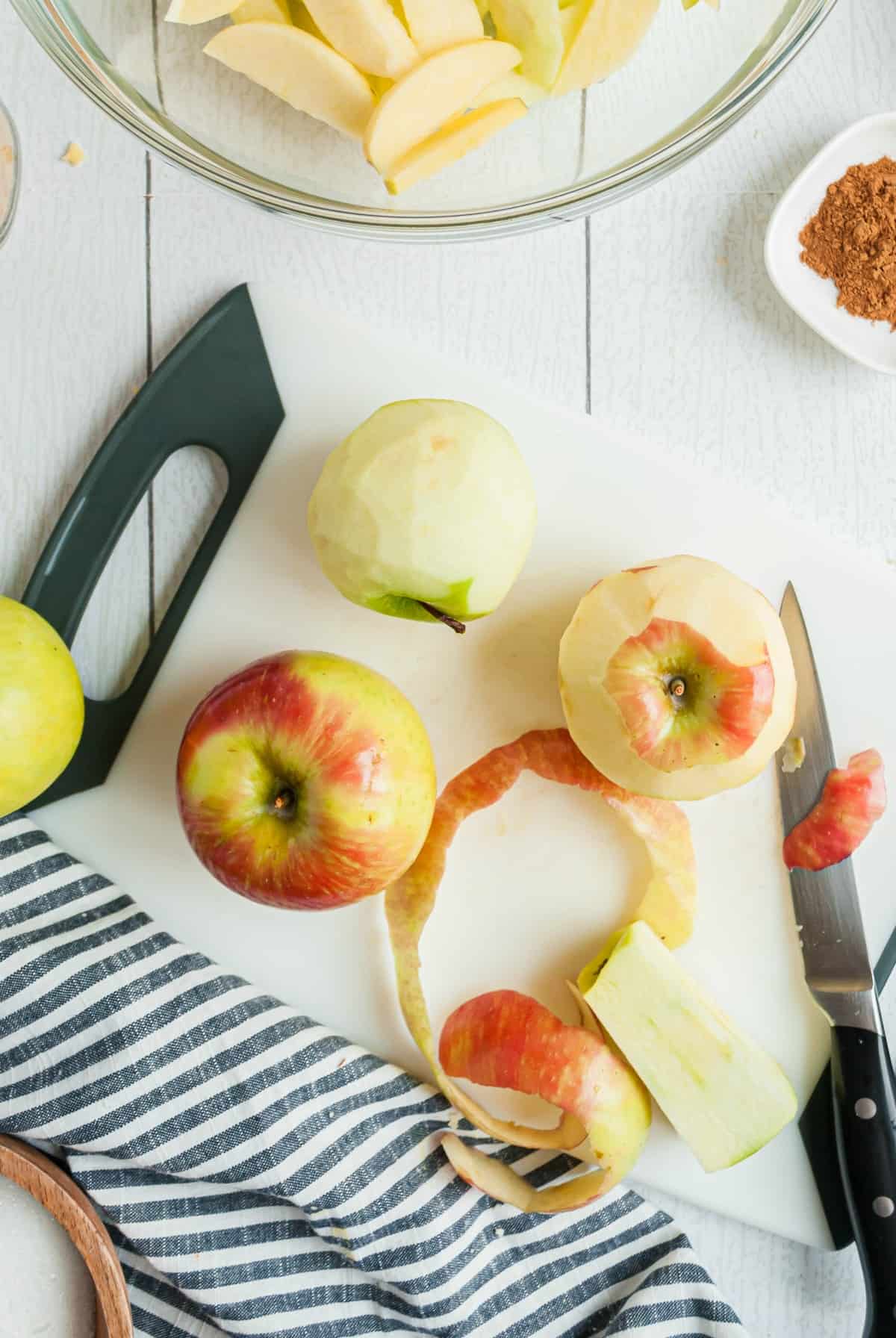 What kind of apples to use in apple pie
You can use just about any variety of apples to make this Dutch Apple Pie recipe, but I do have a few favorites.
Granny smith and golden delicious have a tartness that holds up wonderfully to the sweet brown sugar and cinnamon. I like to use a combination of Granny Smith and Golden Delicious apples in my apple pies!
Braeburn, Honeycrisp and Fuji apples are other great choices for pie baking.
Serving Suggestions
Honestly, I'm happy with a big slice of french apple pie on a plate all by itself. This apple pie from scratch is especially satisfying with the nutmeg and cinnamon sugar flavors shining through.
You can't go wrong when you serve apple pie alongside a scoop of cold vanilla ice cream, either. My kids often ask for their apple pie to be topped with a dollop of Homemade Whipped Cream.
Adding a big scoop of homemade peach ice cream isn't a bad choice either. You'll love the apple-peach combo!
If you LOVE apple pie, give this raspberry pie recipe a try too. With a beautiful lattice crust!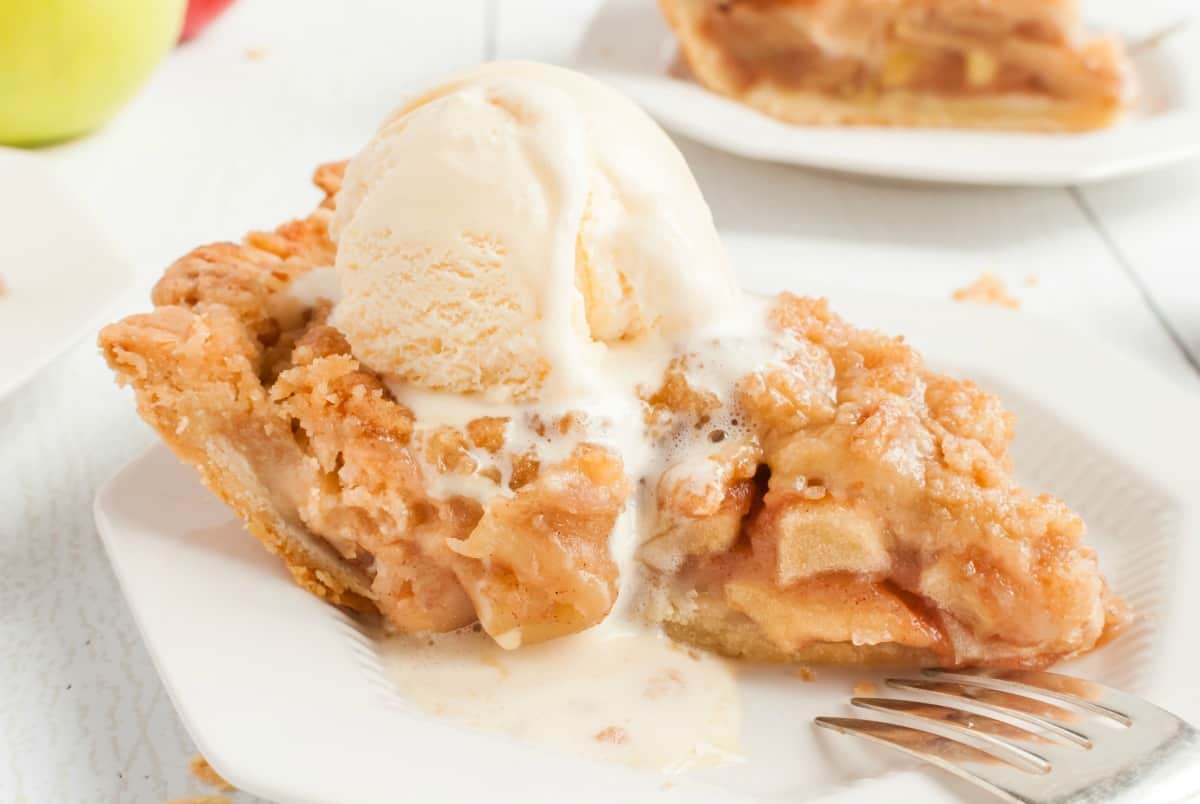 Storage Tips
I keep my apple pie in the refrigerator. Cover it with foil or plastic wrap and enjoy within 2 days.
After a holiday dinner of turkey, green bean casserole, and funeral potatoes, you may find yourself unable to eat this whole pie.
Wrap completely in foil and freeze (up to 3 months). Thaw overnight in refrigerator.
Recipe FAQs
Why does my pie crust get soggy when baked?
To solve this problem, try blind baking your crust: bake pie crust in 400 degree oven for about 10 minutes before adding the filling and proceeding with the rest of the recipe. Pie weights placed on top of the crust will prevent it from puffing as it baked, though you can still blind bake the crust if you don't have weights!
What is the difference between a dutch apple pie and French apple pie?
Most dutch apple pies have a crumb topping, while a French apple pie is usually topped with a pastry dough.
Do I need to refrigerate Dutch apple pie?
I keep my fruit pies in the refrigerator. Cover it with foil or plastic wrap and enjoy within 2 days.
Tips and Tricks
Place the pie plate as close to the heating element as you can get when putting it in the oven. Usually, this means the bottom rack! The closer to the heat source, the more evenly the pie cooks and the crispier the crust!
Use a pie shield to protect your crust from over browning. Foil works too!
Bars: make a batch of our apple pie bars next. Similar to today's recipe, they have a shortbread crust with streusel topping!
Dutch Apple Pie is easy enough to serve your family for a weeknight dinner and, without a doubt, worthy of a spot on your holiday menu!