Soft and creamy Cheesecake Cookies bring two desserts together in one! Made with cream cheese and cake mix, these tender treats disappear almost as fast as you can make them.
Can't decide between cheesecake and cookies? You can have BOTH with this easy recipe. Unlike our chewy Raspberry cheesecake cookies, today's recipe is soft and fluffy!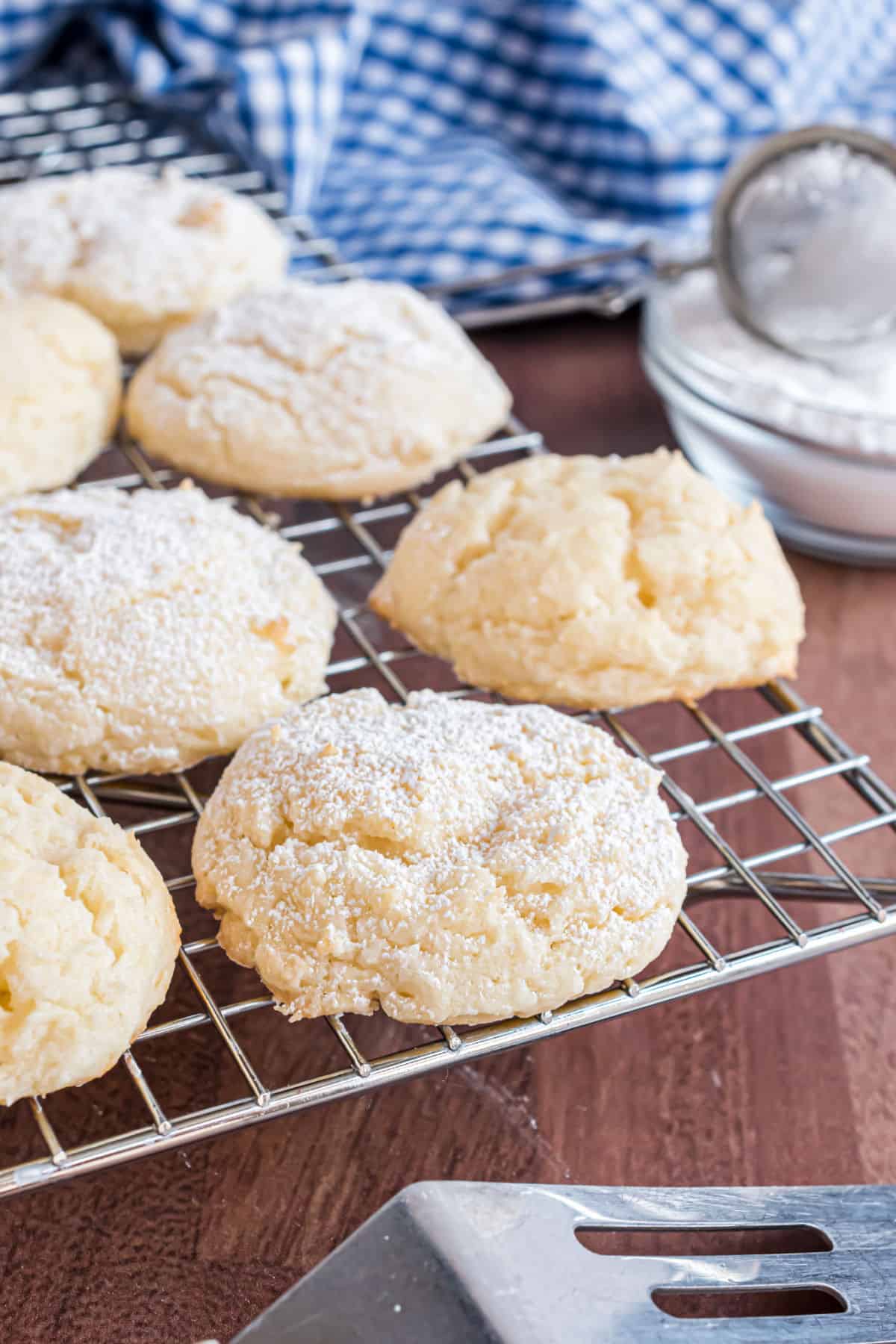 Why this Recipe Works
This Cheesecake Cookies recipe combines the flavor of a soft sugar cookie with cream cheese. Dusted with powdered sugar, they're an easy treat.
Using a box of white cake mix, the cookies come out soft, creamy and just a bit buttery. Egg whites make them fluffy and pillowy, while a touch of almond extract adds an irresistible hint of flavor.
One note: these cookies don't have exactly the flavor of cheesecake. The taste is more similar to a soft ricotta cookie. Or even a slice of fluffy angel food cake.
They do, however, have a creaminess that's very similar to cheesecake.
Unlike traditional cake mix cookies, today's recipe is thick and fluffy!
Ingredient Notes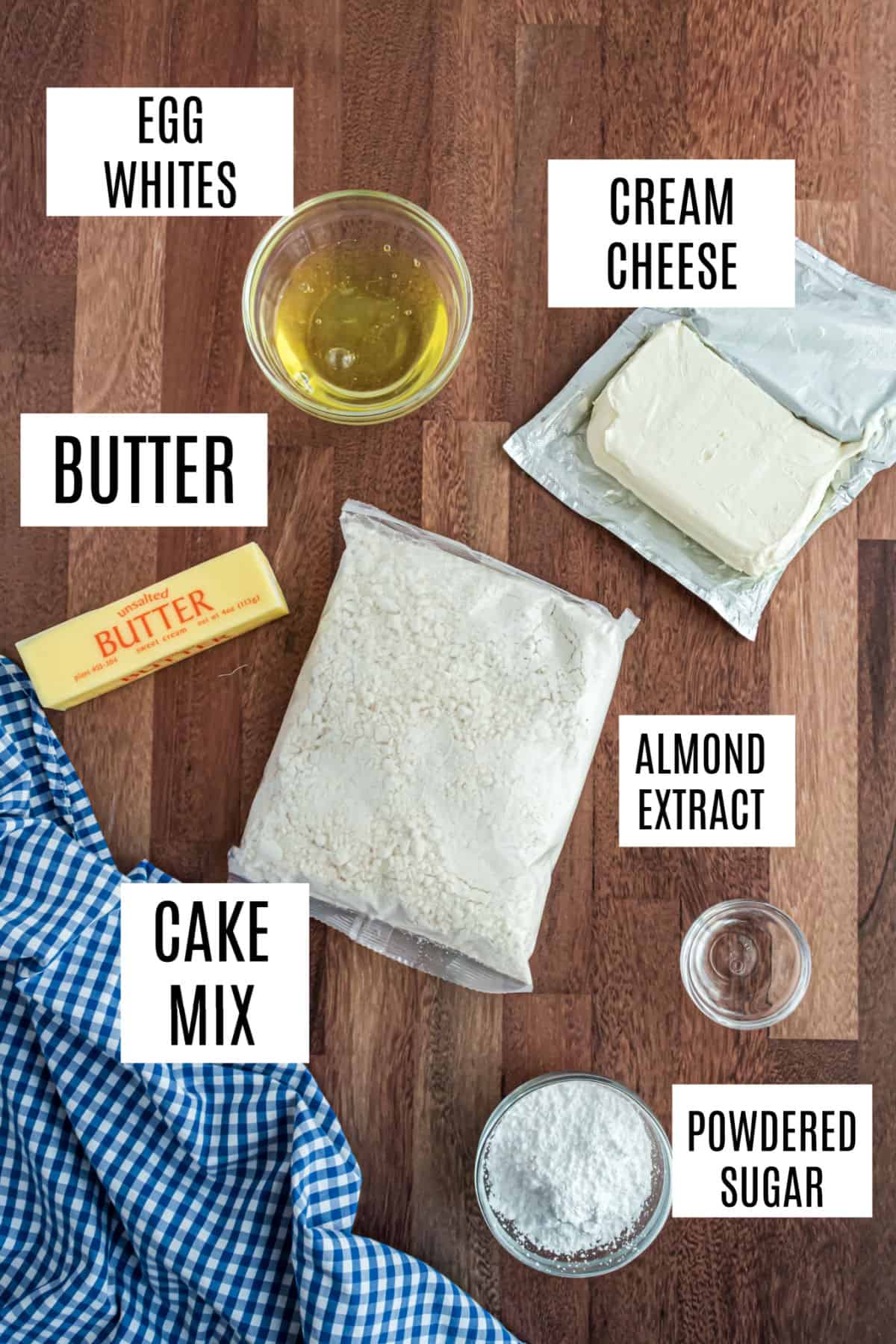 Cream cheese. The cream cheese sold in blocks is best here. Do not use spreadable cream cheese.
White Cake Mix. Any box of white cake mix you enjoy should work well.
Almond extract. Or swap the almond for vanilla. My homemade vanilla extract is delicious in these cookies.
Egg whites. Save those egg yolks for homemade lemon curd!
Butter. Always use unsalted butter in my baking, unless I specify otherwise (like with these chocolate chunk cookies). Use our tips on how to soften butter quickly.
Tips and Tricks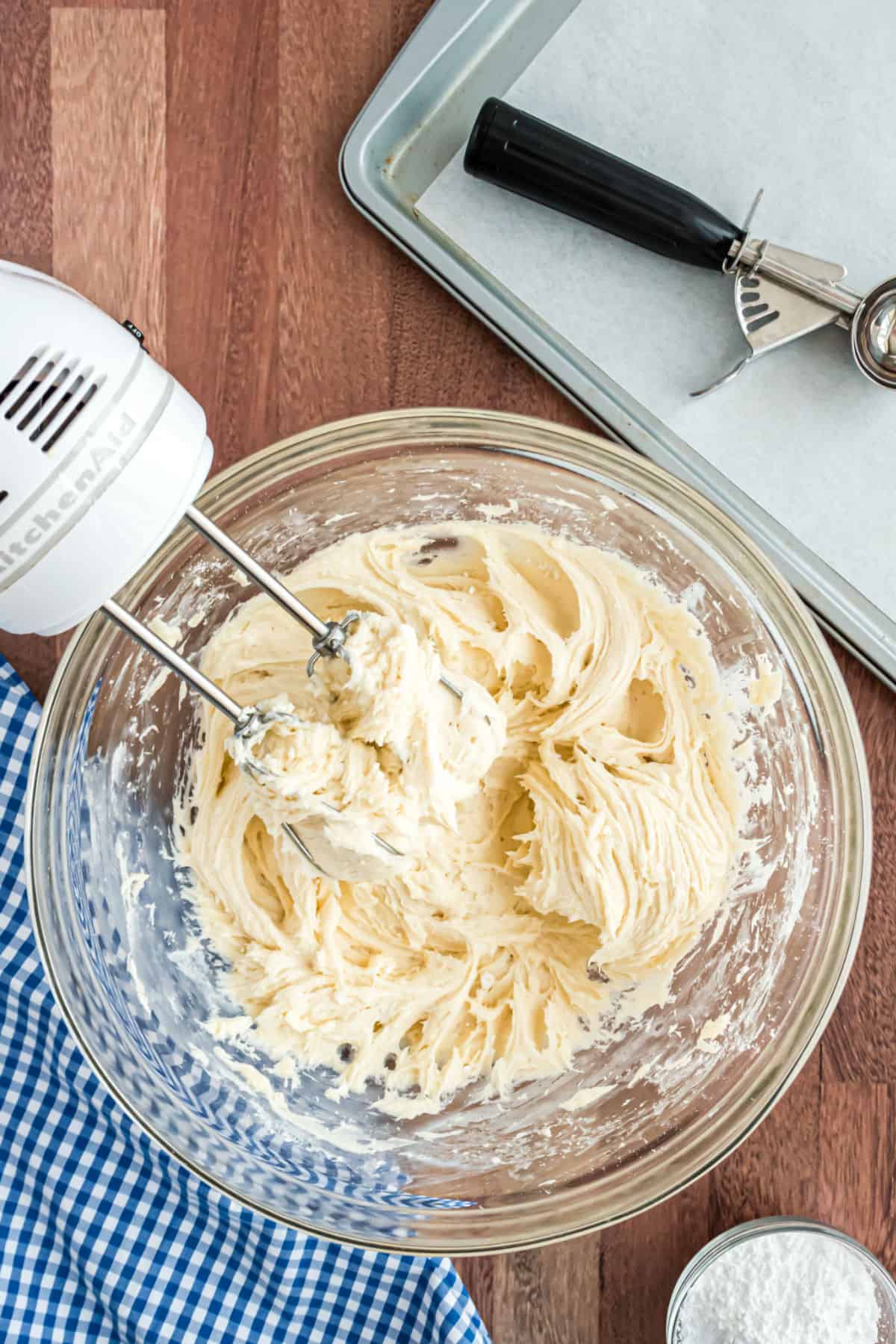 Do not over mix.
After adding the cake mix to beaten egg whites, butter and cream cheese, be careful not to over mix. Mixing the cookie batter too vigorously will result in tougher cookies.
Watch baking time.
Be careful not to bake these cheesecake cookies for too long. They are delicate and will become crunchy and crumbly if overbaked.
The cookies should be just lightly golden brown when you take them out of the oven. As they cool, they'll set into light and fluffy treats.
Dust them generously with powdered sugar and serve!
Add Oreos. Make a batch of our Oreo Cheesecake Cookies for a delicious treat!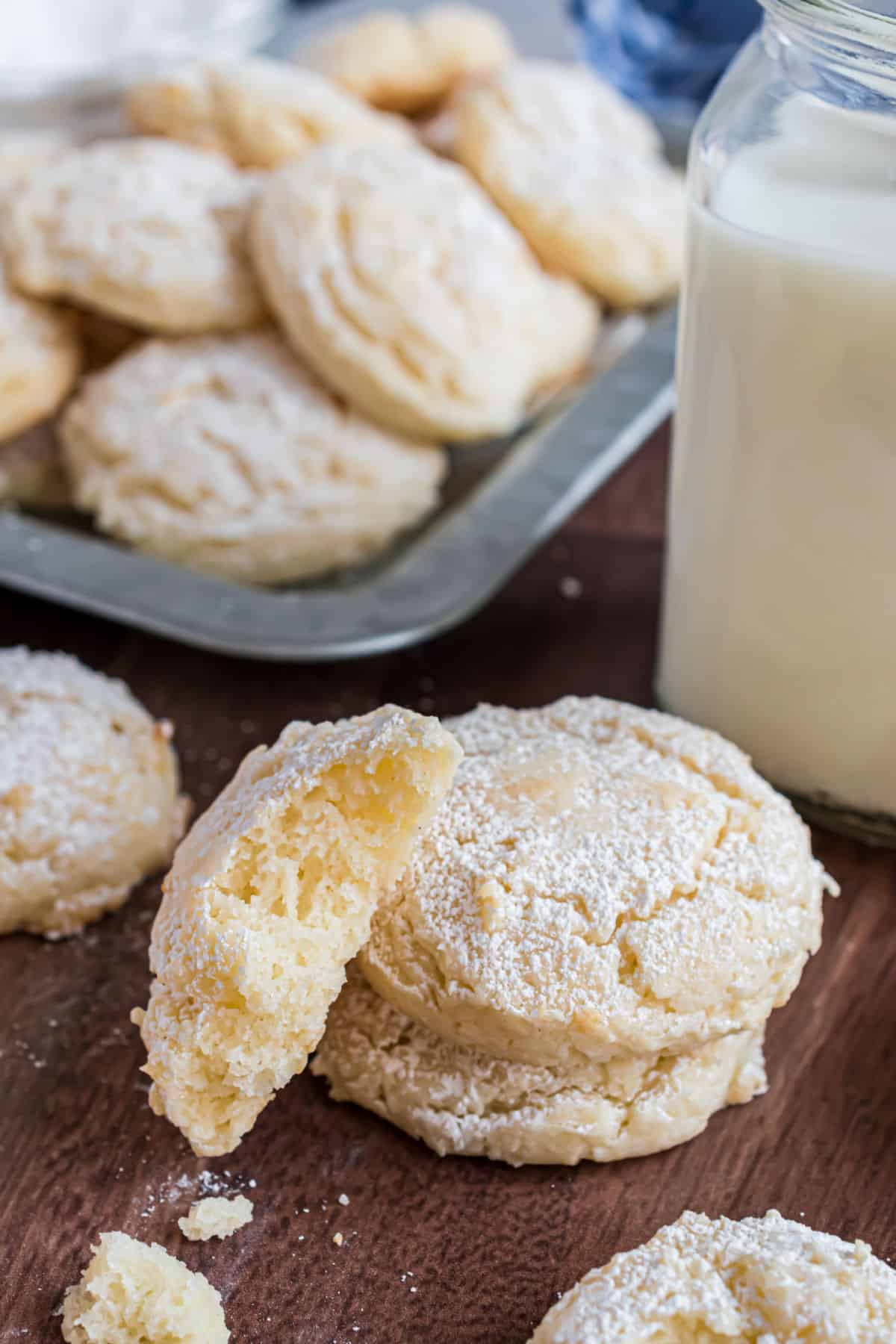 Recipe FAQs
Do these cookies taste like cheesecake?
These have a creamy soft texture that's similar to cheesecake. That said, these are definitely cookies! The white cake and buttery cookie flavors are more prominent than the cream cheese.
How do you store cheesecake cookies?
Baked cheesecake cookies should be stored in an air tight container. They keep well at room temperature for up to 3 days.
Can you freeze cheesecake cookies?
Yes, you can freeze cheesecake cookies for up to 3 months in a freezer safe container. Thaw at room temperature or in the fridge overnight and enjoy.
Can I make this recipe with low fat cream cheese?
I don't recommend using low fat cream cheese in this recipe. The fat in regular cream cheese is necessary to give the cookies a creamy rich consistency.
More Cookie Recipes
Simple, delicious and always a hit, this Cheesecake Cookies recipe might just become your new favorite way to use white cake mix!