Funfetti Cookie Dough Truffles
Funfetti Cookie dough in a truffle. It doesn't get much better!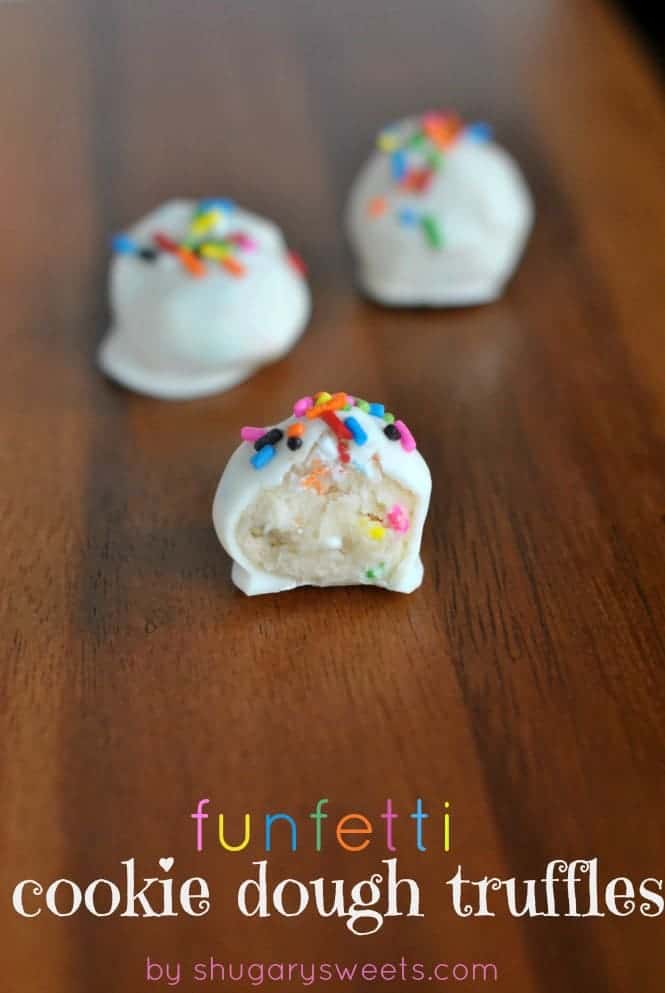 Sprinkles are a must in the summer. These truffles happened when I married my Funfetti cookies with Cookie Dough truffles.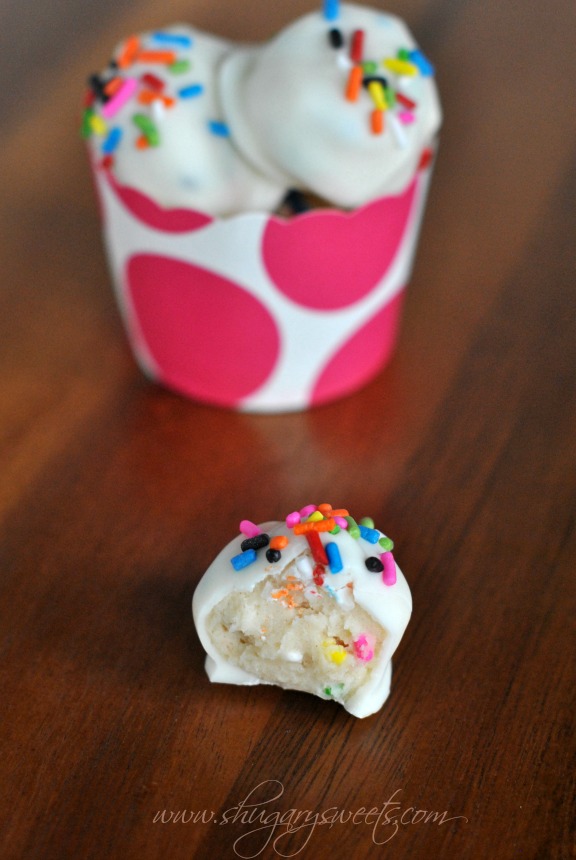 It's a union made in heaven!!
Want the recipe? Check it out over at Food Fanatic!