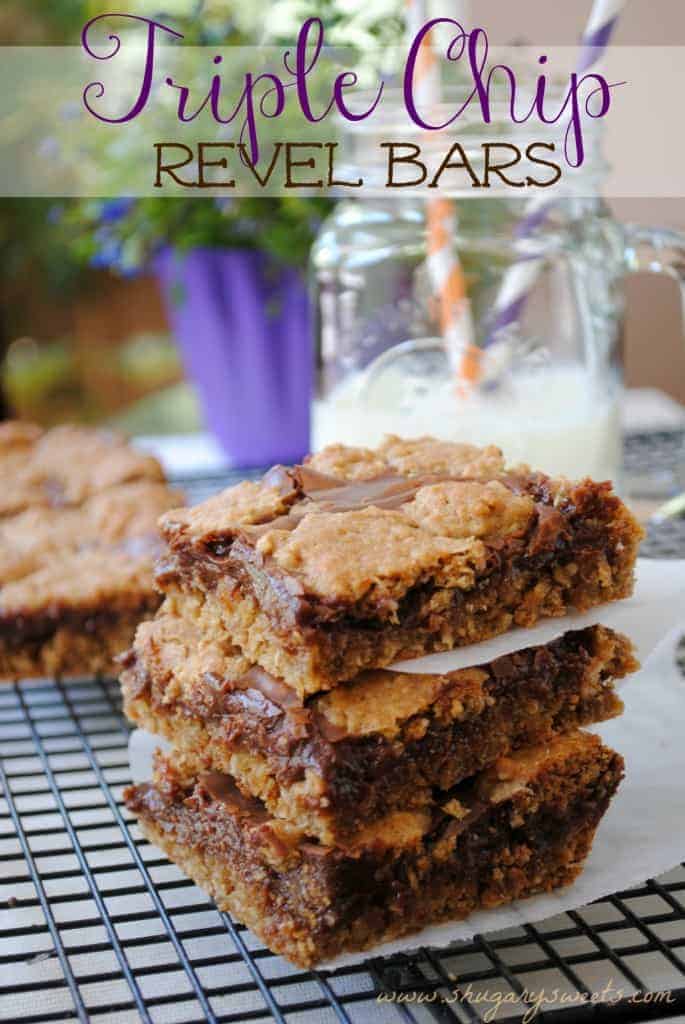 These beautiful chocolate bars were made for dessert not too long ago. One of the first cookbooks I ever owned is the Red Checkered Better Homes and Gardens Cookbook. I got it as a wedding present (no idea from who) over 17 years ago! (<—I know, I can't believe I've been married over 17 years!)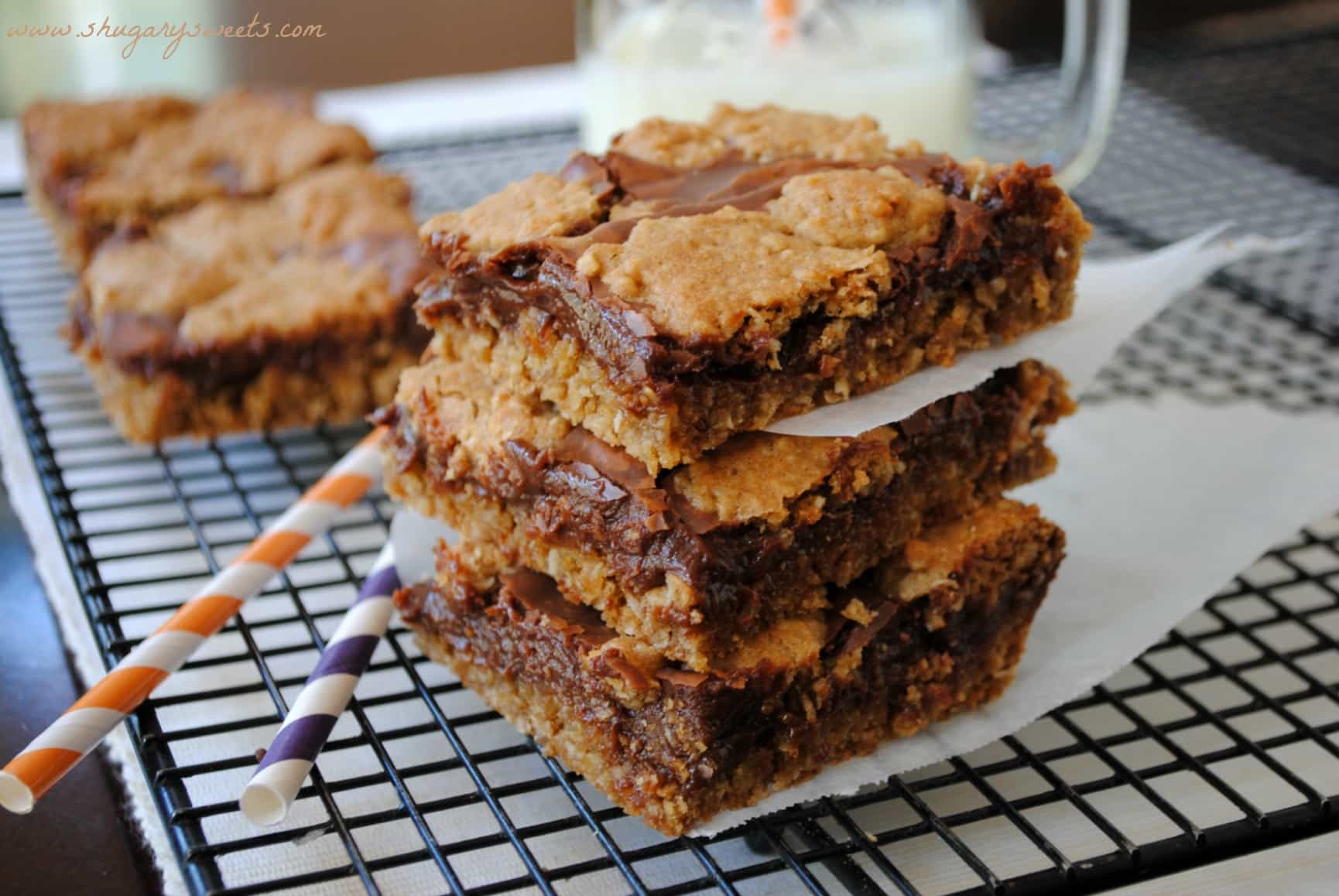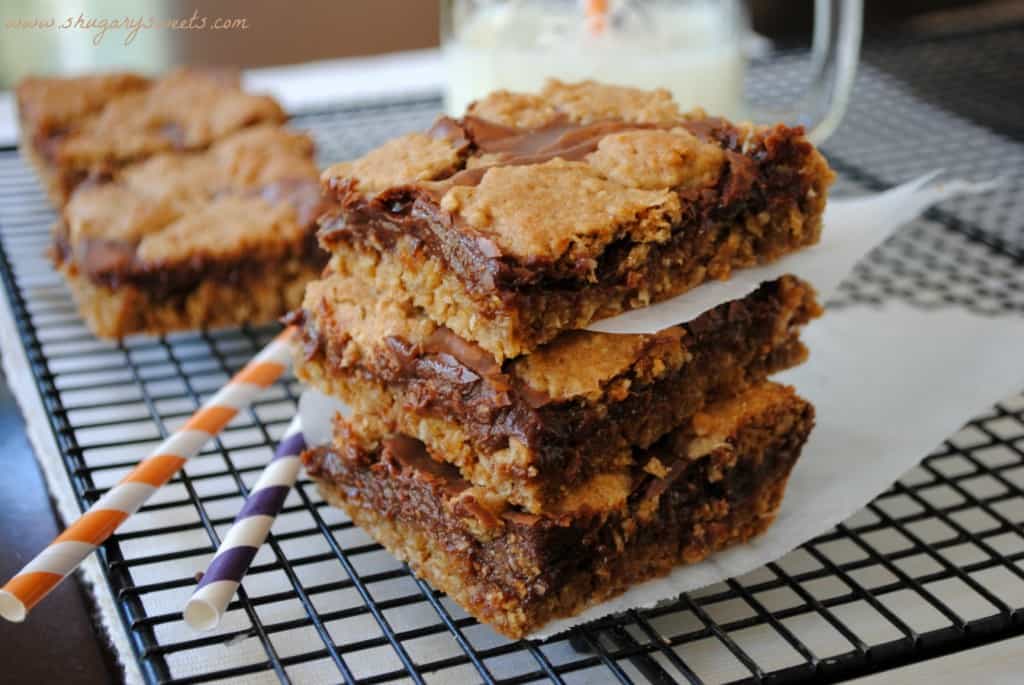 This cookbook is a great tool for any home. I use it often as a starting point for many dinners. It's one of the few cookbooks I actually use! Most of the time, I just use the internet. But there is something old fashioned and comforting about pulling out a cookbook. Don't ya think?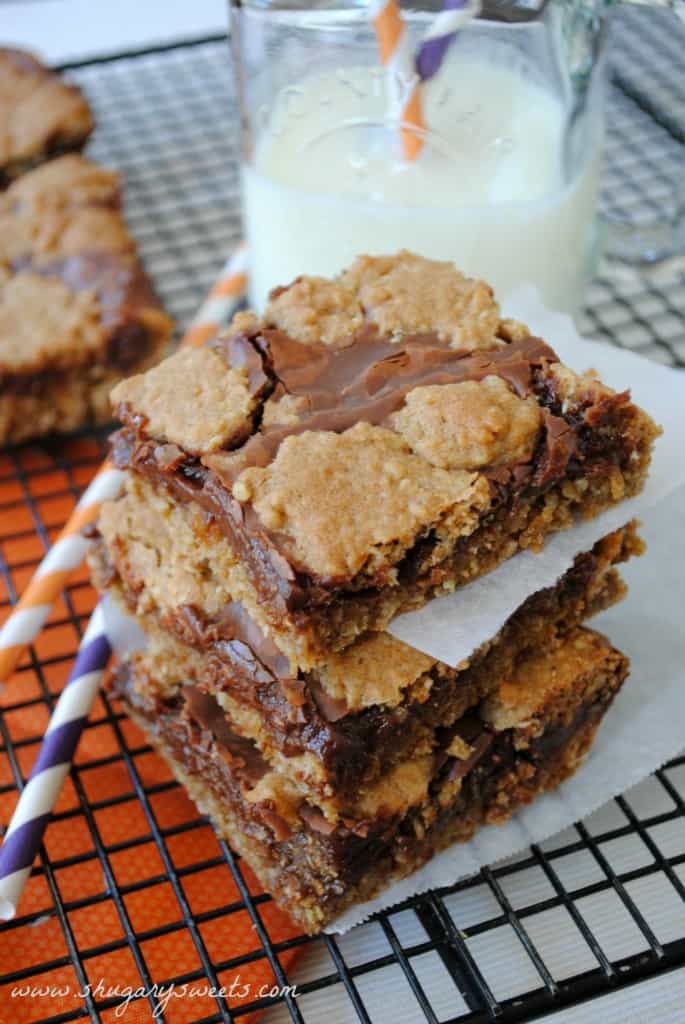 Anyways, I found a recipe in there for Chocolate Revel Bars and instead of completely following directions, I changed it up. By adding more chocolate (and butterscotch), of course!
Do you have a favorite cookbook that you use as a standby? Or do you use the internet? Or, are you just an amazing cook who can throw things together from scratch?
If you enjoyed these Triple Chip Revel Bars, you may also enjoy these recipes….
Butterscotch Marshmallow Bars: deliciously gooey and rich bars filled with butterscotch, marshmallow, and chocolate! by Shugary Sweets
 Triple Chocolate Chip Cookies: chocolate chip cookies with…you guessed it…three types of chips! by Sweet Anna's
Chocolate Revel Bars: the online recipe source for the original recipe for Revel Bars! by Better Homes and Gardens
Triple Chip Revel Bars
Triple Chip Revel Bars: sweet oatmeal cookie bars with a fudgy center!
Ingredients
1 cup unsalted butter, softened (Divided)
2 cup light brown sugar
1 tsp baking soda
2 eggs
2 tsp vanilla extgract
2 cup all purposed flour
3 cup quick cook oats
1 can (14oz) sweetened condensed milk
3/4 cup butterscotch morsels
1/2 cup dark chocolate chips
1/4 cup milk chocolate chips
Instructions
Beat all but 2 Tbsp of softened butter with brown sugar. Add baking soda, eggs and vanilla extract, beat until combined. Add flour and oats.
In a small pan, heat the milk over low, stirring constantly. Add in butter and all the morsels. Continue to stir on low heat until everything is melted and smooth. Remove.
Press 2/3 of the dough into bottom of an ungreased 15x10 baking sheet. Keep pressing with your fingertips, it all fits, honest! Pour chocolate sauce over dough, spreading evening. Drop remaining dough by teaspoon over chocolate sauce.
Bake in a 350 degree oven for 25-28 minutes. Cool and cut into bars. ENJOY!
**This post may contain affiliate links which won't change your price but will share some commission. See my disclosure policy for more info**