Apple Spice Muffins make fall mornings cozier! Topped with a dreamy caramel glaze, these muffins have all the seasonal flavors you crave this time of year.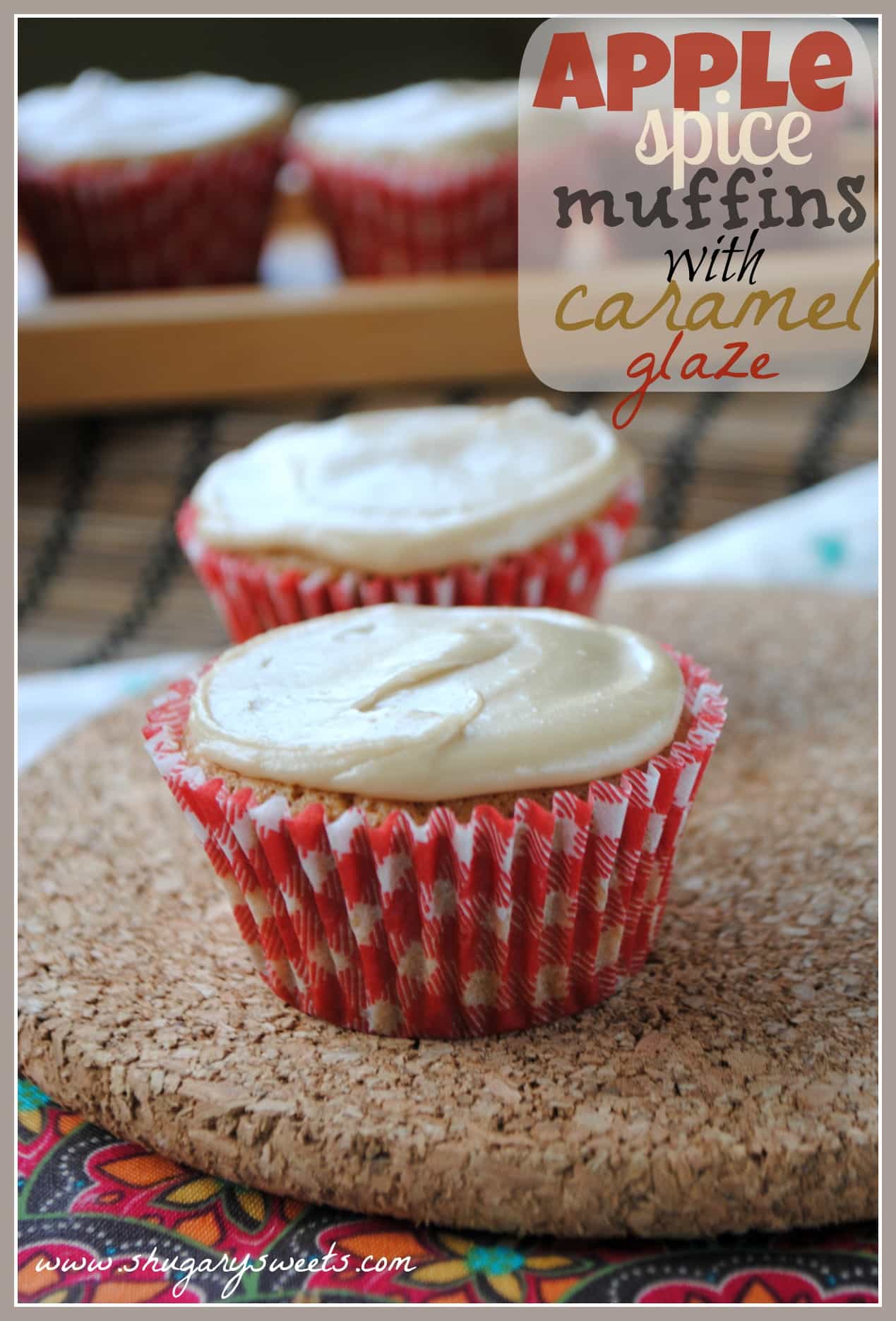 This apple muffin recipe started off as a happy accident.
I tweaked an old recipe I had for Zucchini cupcakes to make them apple flavored for fall. When these came out of the oven, they really were more of a muffin. A perfect, moist, spiced apple muffin that smelled like fall!
The Perfect Fall Muffin Recipe
I wasn't disappointed that my cupcakes turned into muffins. While people might question your choice to eat cupcakes for breakfast, no one can say a word about eating a muffin first thing in the morning.
Even if it's one topped with caramel frosting!
This Apple Spice Muffin recipe has everything I love most about fall:
full apple flavor
cinnamon spice
caramel
The spiciness of the cloves makes the house smell amazing when these are in the oven.
These are the perfect addition to a crisp fall morning. Pour yourself a cup of dalgona coffee or pumpkin cream cold brew, wrap yourself in your favorite scarf and cozy up with a freshly baked muffin.
Whether you live somewhere with traditional "autumn weather" or not, a bite of Apple Spice Muffin will make you feel like you're surrounded by falling leaves!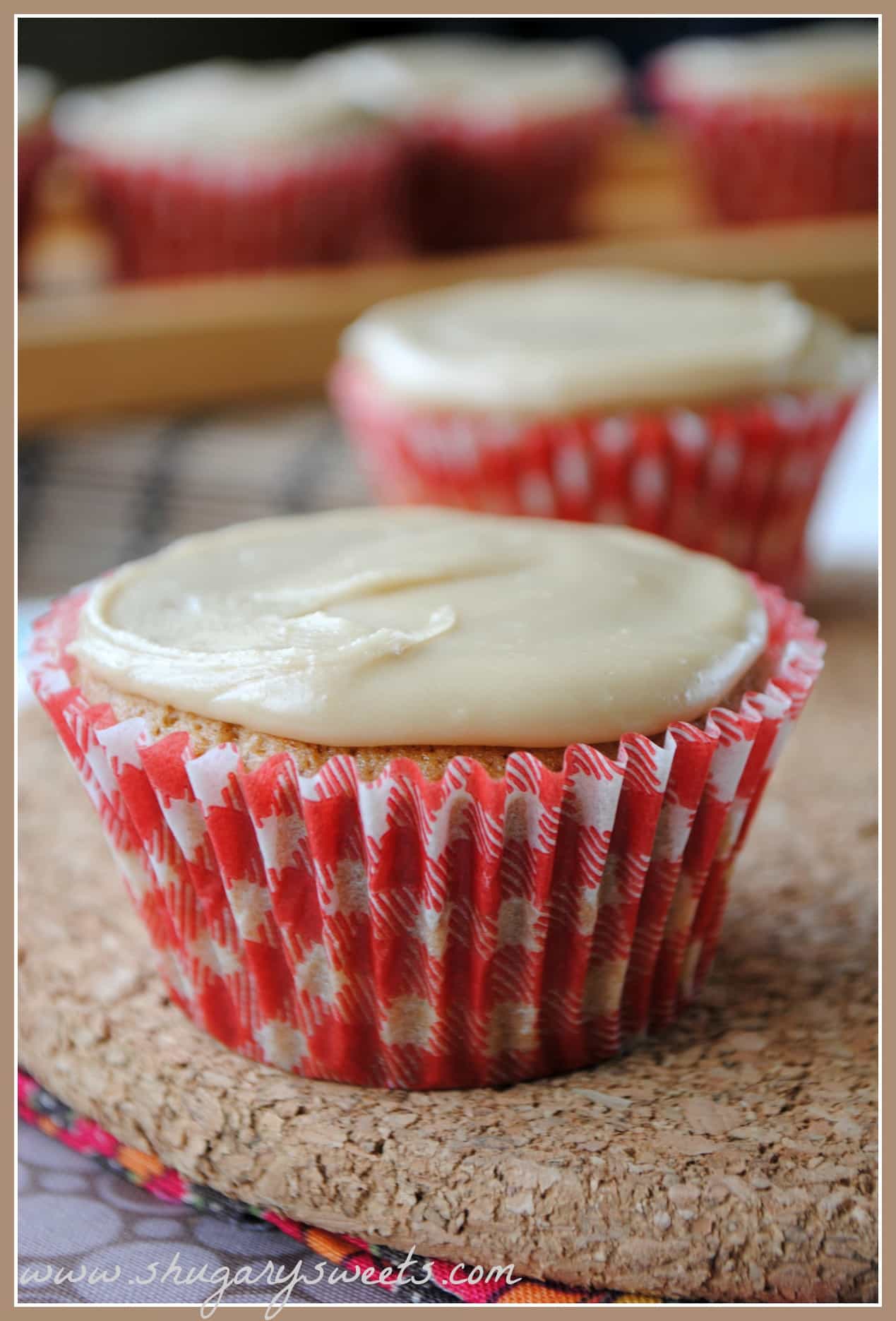 Ingredient Notes
Apples.
Choose a variety with lots of flavor and a nice balance of tartness and sweetness. Honeycrisps and Pink Ladies are great choices, along with Granny Smiths and Fuji apples.
Core, peel and dice your apples before you begin preparing the muffins.
Orange Juice.
I strongly recommend you squeeze your own from fresh oranges. Use a manual citrus squeezer or just do your best squeezing by hand.
Almond Extract.
I also use almond extract in this recipe! It complements flavor of the apples and spices and makes these muffins smell extra good when they're baking.
Step by Step Instructions
Once your ingredients are ready to go, these muffins are easy to make!
STEP 1. Make the muffin batter
Beat sugar, eggs, oil, orange juice and almond extract together in a large bowl. Add flour, cinnamon, baking powder, baking soda, salt and cloves. Mix and then fold in the diced apples.
STEP 2. Bake
Fill paper lined muffin cups to half full. Bake in a 350 degree oven for 15-18 minutes. Remove and cool.
Apple Spice Muffins might taste good on their own but WOW does the caramel glaze really make them shine.
How to Make Caramel Glaze
Place brown sugar, butter and 1/4 cup milk in a saucepan over medium heat. Bring to a boil and continue to boil for 2 full minutes, stirring constantly.
Remove the warm glaze from heat and whisk in the vanilla extract. Let the caramel cool for 15 minutes then whisk in powdered sugar and a little more milk to make a smooth spreadable icing.
Spread the finished caramel glaze on top of each muffin to make the best ever caramel apple muffin. Enjoy!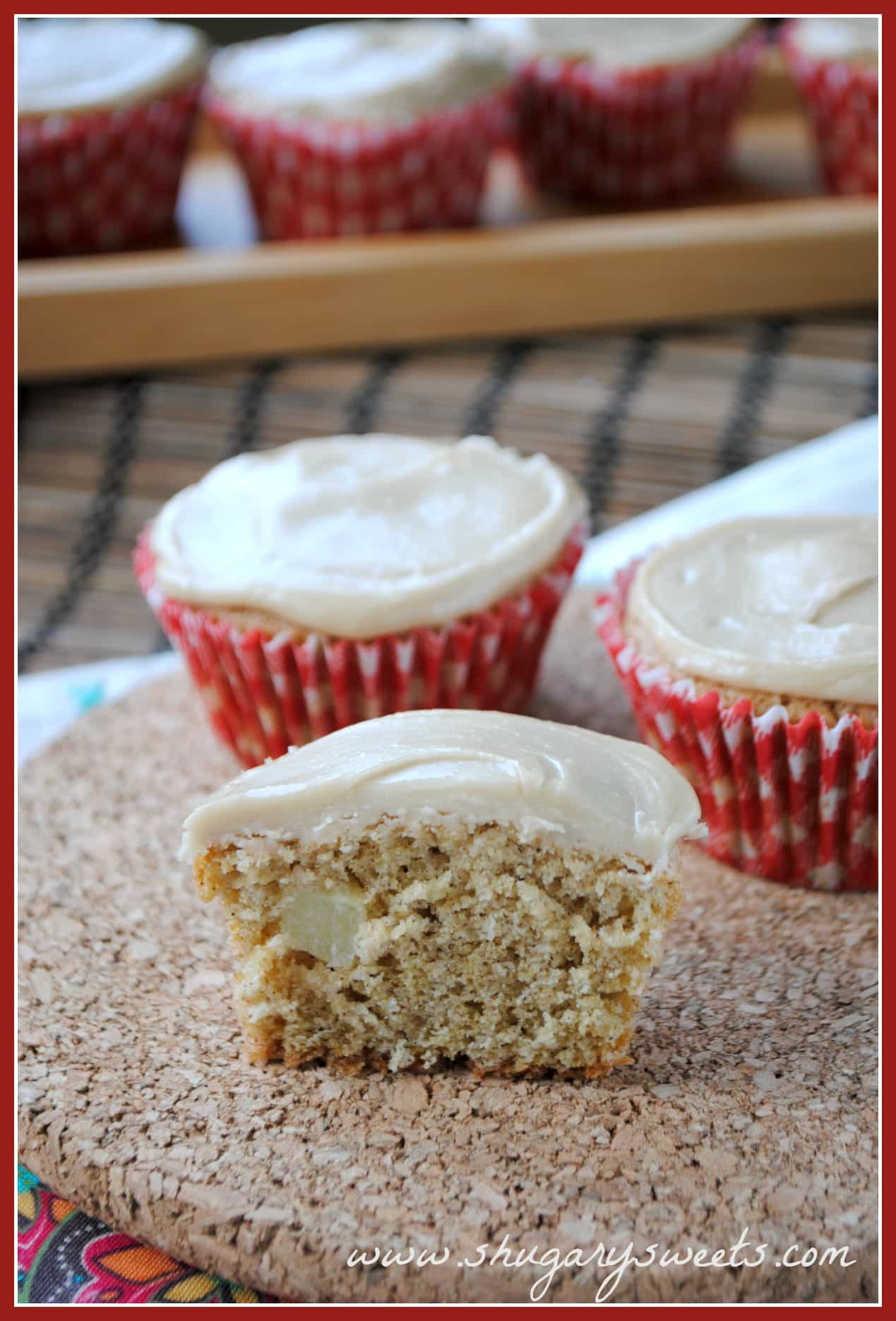 Recipe FAQs
What are the best apples for muffins?
Granny Smith and Fuji apples are my favorite varieties for baking, their tart balances with the sweetness.
How do I store baked apple muffins?
Store in airtight container at room temperature or in the fridge for up to one week.
Do I have to use paper liners?
No, you can spray the cupcake tin with baking spray instead.
Can I freeze apple muffins?
Yes. Freeze them before adding glaze, then make the caramel glaze fresh while the apple spice muffins thaw.
I love these with hot cocoa or tea for breakfast or even a quick dessert. They definitely have a moist "muffin-y" crumb but the swirl of caramel on top is more than enough to satisfy my sweet tooth. You have to try them.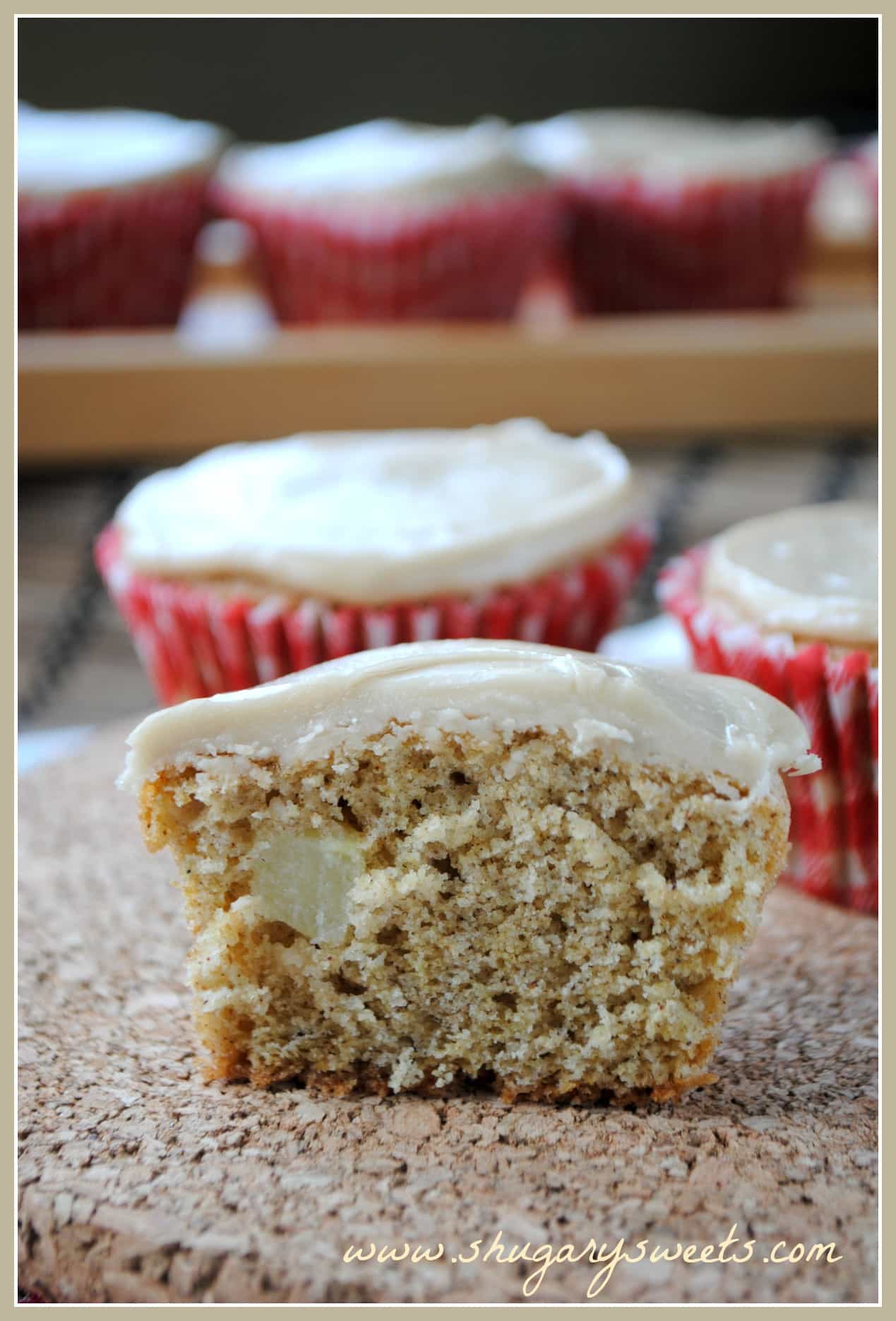 Hands down, these Apple Spice Muffins are the BEST apple muffin for fall!
More Fall Recipes
PS. If you try this recipe, please leave a STAR rating in the recipe card below. I love your feedback! Connect with me on social media by following me on Instagram, Facebook, or Pinterest.