A bunch of bloggers are posting apple recipes all week long. 
On Friday, we are each sharing one of our favorite Apple Recipes.
At the bottom of this post you have a chance to win an AWESOME giveaway. 
Thanks to Crunchpak for helping us bloggers out.
Not only did they provide the bloggers with some coupons for free apples, but they are also donating an awesome prize for the winner. 
There will be TWO winners to this giveaway!! Each receiving the same awesome prize. 
PLUS, we are offering you TONS of chances to enter…
(Check it out at the bottom of this post)
So originally my plan was to make a Caramel Apple Cupcake. 
I tweaked an old recipe I had for Zucchini cupcakes, and when these came out of the oven, they really were more of a muffin.
Granted, you can call them cupcakes if you want…but not me.
See muffins? You can eat for breakfast. 
And muffins with caramel glaze, totally perfect any time of the day with your cup of coffee. 
Healthy. Breakfast. Food.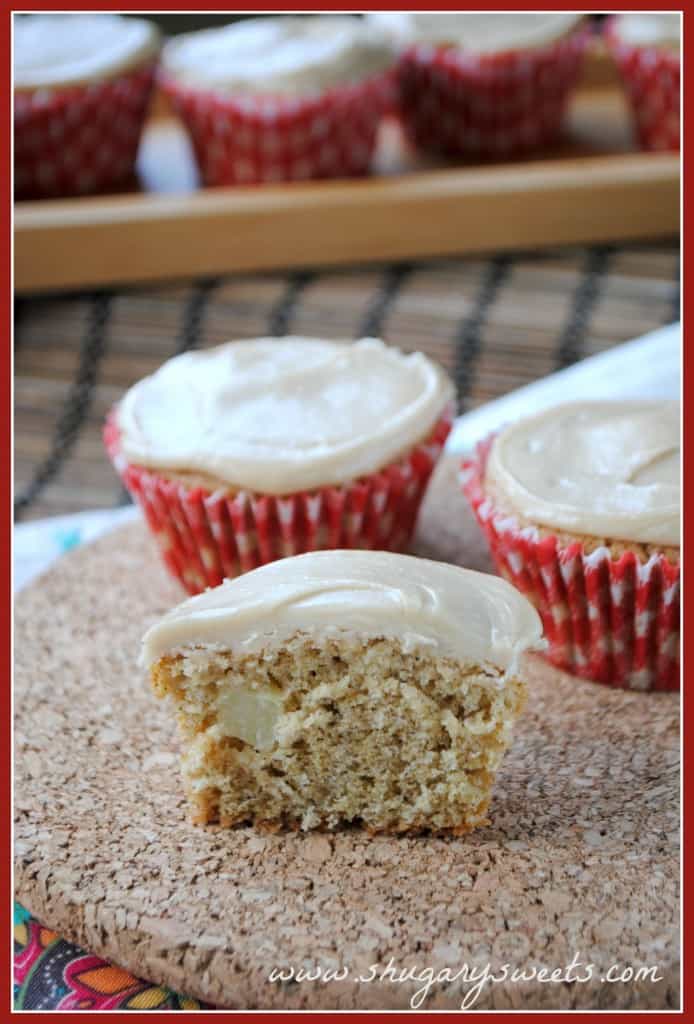 The winners will each receive one swag bag from Crunchpak, including two insulated tote bags, two soccer blankets, two thermal mugs and one dozen coupons for FREE Crunchpak apples!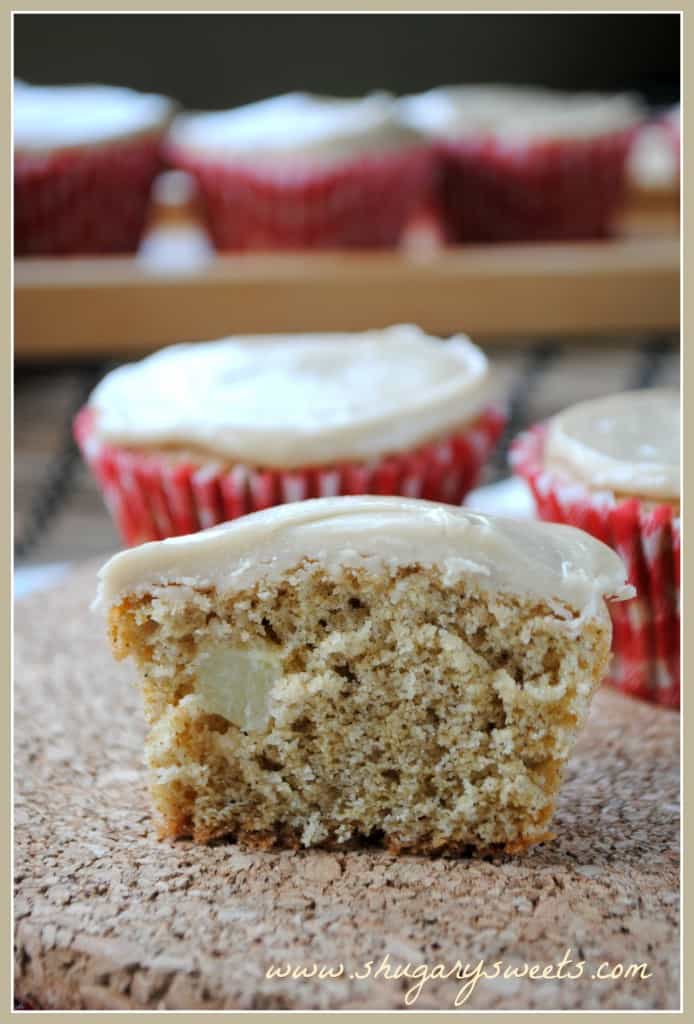 They will also each receive an apple pie press, a bag of Milky Way Caramel apple candies, a $10 Starbucks gift card and a free ticket to register for Online BlogCon!!
Yield: 24-30 muffins
Apple Spice Muffins with Caramel Glaze
Apple Spice Muffins with Caramel Glaze: perfect recipe for breakfast, brunch or dessert!
Ingredients
For the Muffins:
1 1/3 cup granulated sugar
1/2 cup canola oil
3 eggs
1/2 cup fresh orange juice (I used 4 oranges)
1 tsp almond extract
2 1/2 cup all purpose flour
2 tsp cinnamon
2 tsp baking powder
1 tsp baking soda
3/4 tsp kosher salt
1/2 tsp ground cloves
1 1/2 cup peeled, diced apples (I used crunchpak)
For the Glaze:
1 cup brown sugar
1/4 cup unsalted butter
6 Tbsp milk, divided
1/2 tsp vanilla extract
3 cup powdered sugar
Instructions
In large mixing bowl, beat sugar, eggs, oil, orange juice and almond extract. Add flour, cinnamon, baking powder, baking soda, salt and cloves. Mix until combined. Fold in apples.
Fill paper lined muffin cups to half full. Bake in a 350 degree oven for 15-18 minutes. Remove and cool.
For the frosting, in a medium saucepan, heat brown sugar, butter and 1/4 cup milk (4Tbsp). Bring to a boil over medium heat and continue to boil for 2 full minutes, stirring constantly.
Remove from heat and add vanilla. Cool 15 minutes.
Whisk in the powdered sugar and remaining milk until smooth. Spread on cooled muffins. ENJOY!
**adapted from Food.com