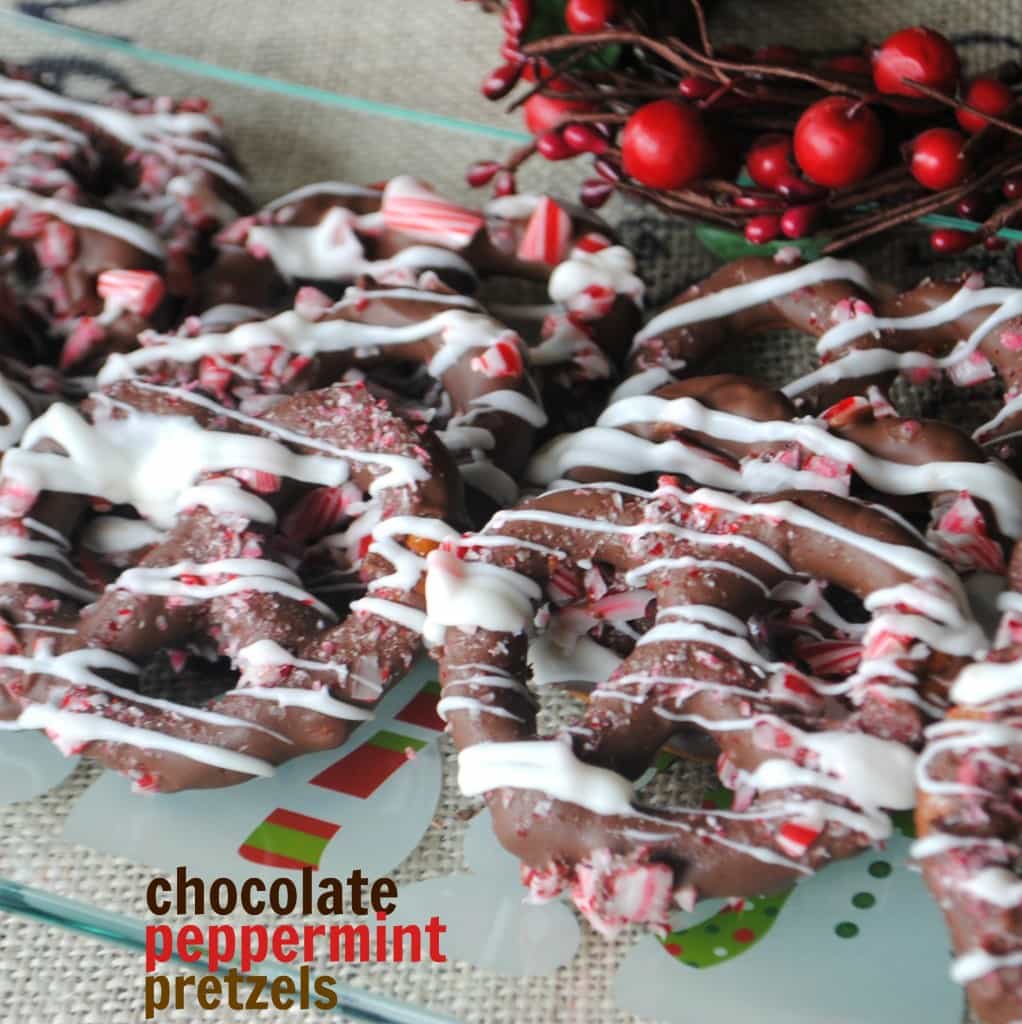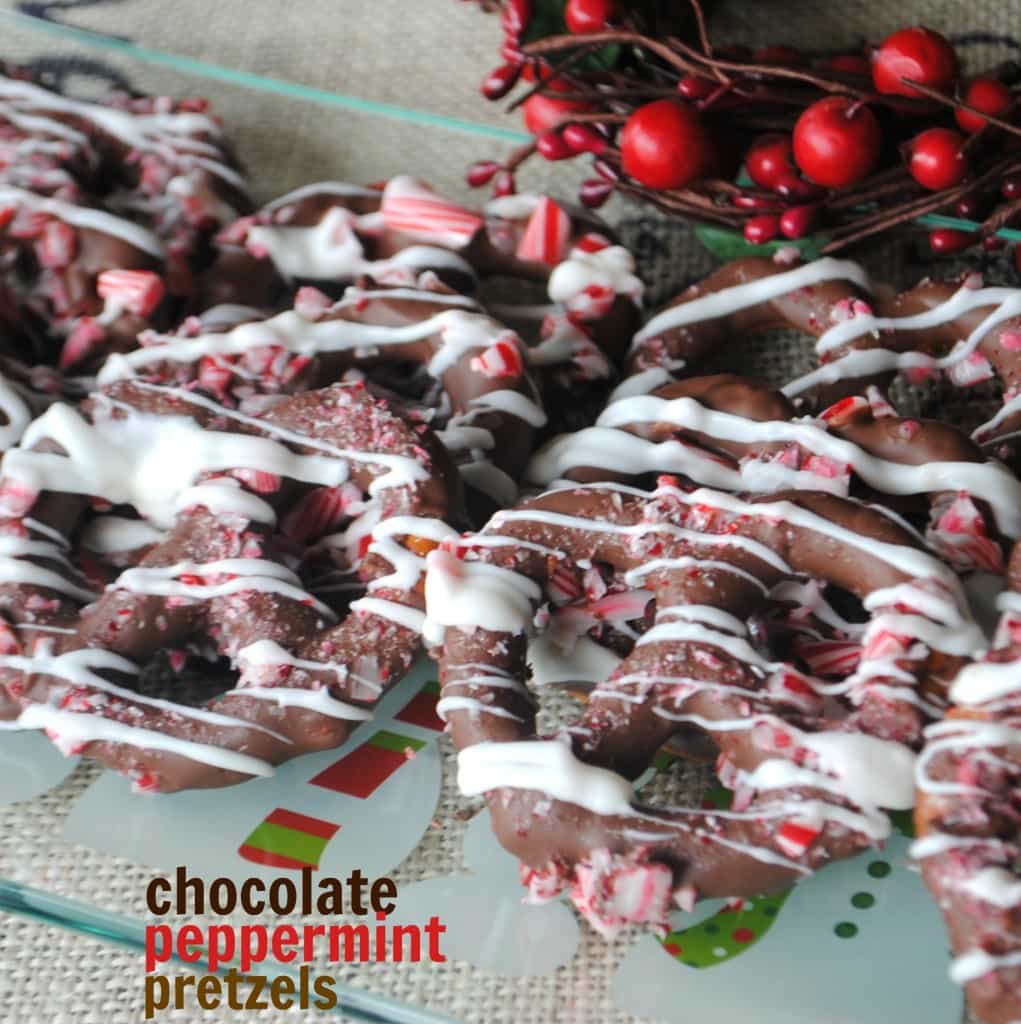 I have been a busy cook this week. A friend of mine asked me to do the desserts for a work party she is hosting this evening. And of course, my menu was planned in detail, down to the shopping list…within an hour! Okay. Maybe two.
These cute little pretzels did not get to go to the party tonight. Although, let me tell you, my kids are happy. All week they have wanted to eat treats I was making, and I would say, "sorry guys, those are for the party." Finally, a treat just for them.
To be honest, I made these using up some of my leftover chocolate and crushed candy cane.
But, for those of you who like a quick snack to surprise your kiddos, or to make for a teacher, or just to reward yourself for being you, make these…
Chocolate Covered Peppermint Pretzels
Ingredients
1 lb. bag Snyder's Olde Tyme pretzels
16 oz milk chocolate, melted
9 peppermint candy canes, crushed
4 oz white chocolate, melted
Instructions
Dip entire pretzel (front and back) in chocolate. Immediately sprinkle with candy canes.
Drizzle with white chocolate. Allow to set, about one hour. Enjoy!